HpH Models | #32032R: 1/32 La-7
Reviewed by Kevin Futter
HpH Models hails from the Czech Republic, and produces an extensive range of resin aircraft kits in a variety of scales. The company has a particular focus on 1/32 scale, and its latest offering is an impressive Lavochkin La-7.
The kit ships in a petite, but robust, plain cardboard box, with the company's trademark artwork adorning the top. Internally the box is divided into five main sections, each densely but neatly packed with one or more bubble-wrapped sets of components.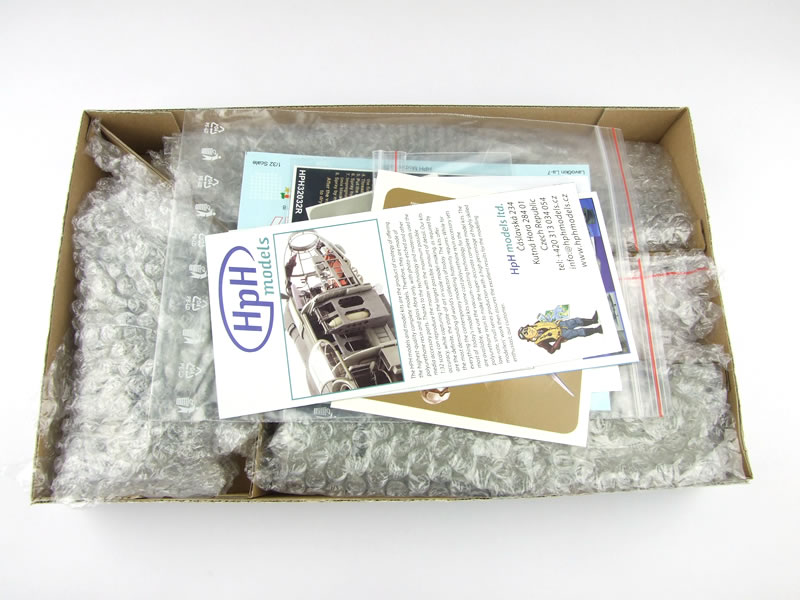 Also present is a resealable bag containing the decals, canopy masks, seat belts and photo-etched sheets. The instruction manual is provided on CD as a series of JPEG images (should you have any issues with the disc, a PDF version also available on HpH's website). Rounding things out is HpH's now famous inclusion of a Belgian chocolate! There's also the surprise addition of a bonus sticker, featuring a painting of an La-7 in flight.
---
Major Components
The breakdown of the kit is largely conventional, with two full-length fuselage halves, a full-span lower wing and two upper wing sections. This is fleshed out with a vast array of resin and metal airframe and detail parts, distributed among several more resealable bags.
The Fuselage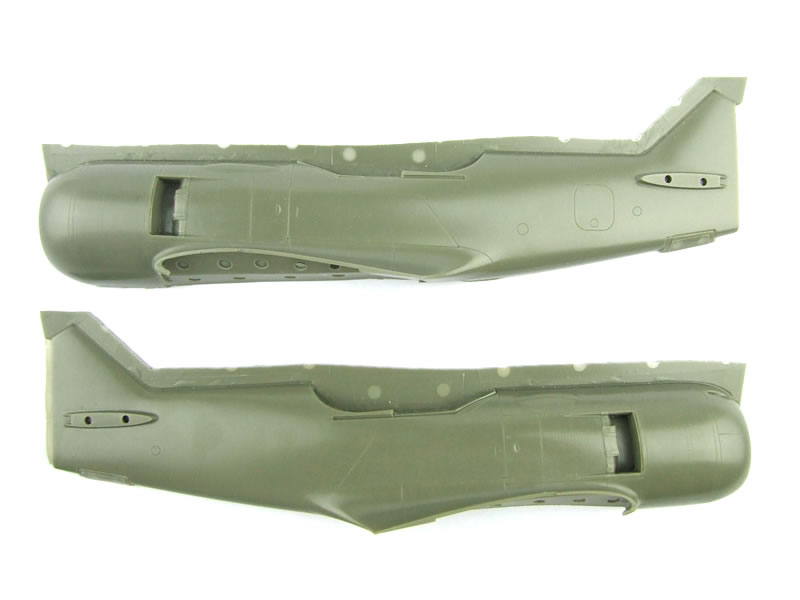 Surface detail is exquisite, and defies expectations of what can be achieved with a resin kit. Panel lines are crisp, petite and even, and the riveting equally so. Impressive!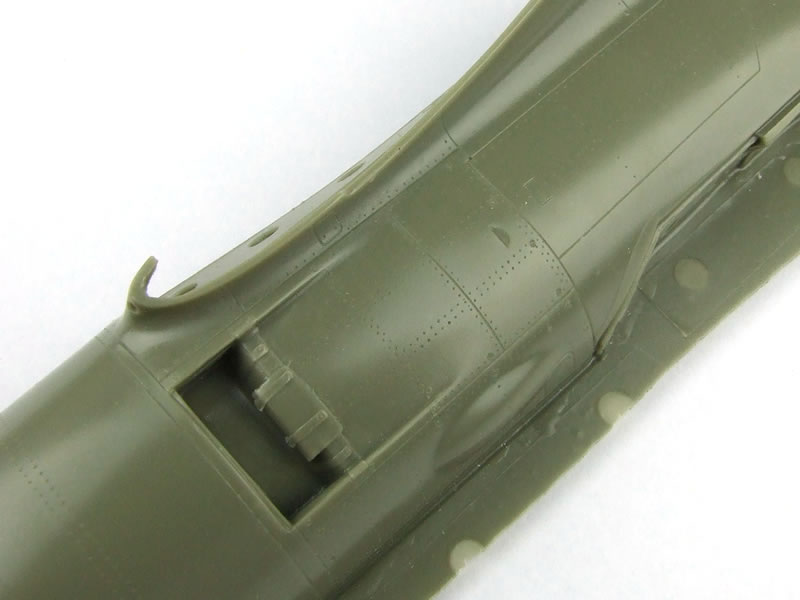 Internal details are also very nicely done, with stringers, ribs and other structural elements in place around the cockpit. These are supplemented with additional resin and photo-etched detail parts during the build.
---
Note that the fuselage halves are surrounded by excess resin that needs to be carefully removed prior to assembly. This is inherent to the nature of resin kits, but HpH has done all it can to minimise the size and extent of these casting wafers. The sections filling the cutouts for the wings also provide additional strength and stability to protect against warping, which is a thoughtful piece of kit engineering.
The Wings
As mentioned above, the wings are broken down into a single-piece lower section and two upper sections.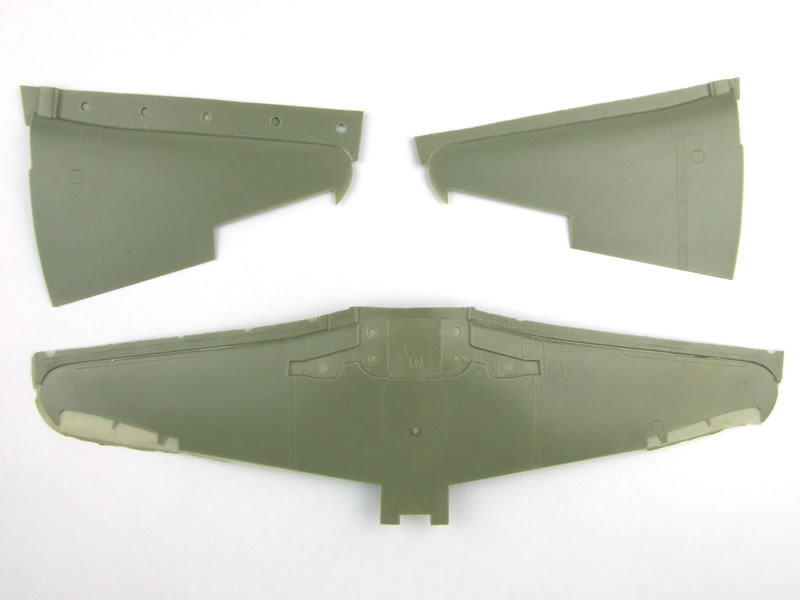 They're a fairly simple affair, as befits the subject. As such, surface detail is fine but minimal: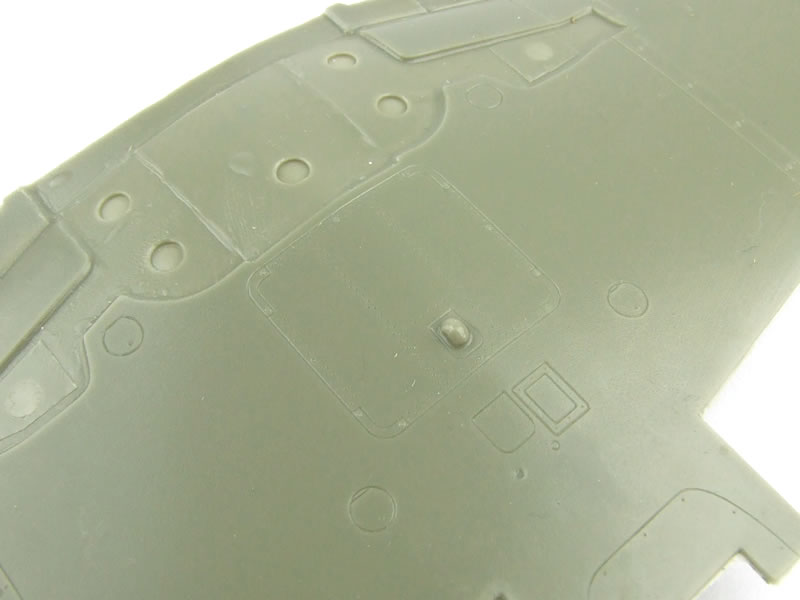 Also note that HpH has incorporated alignment pins and holes to assist with assembly: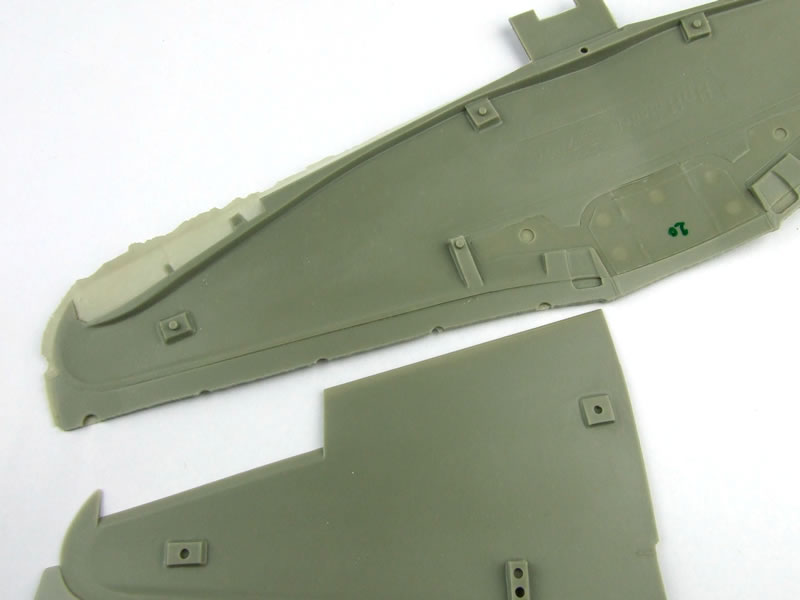 Provided they line up accurately, this is a welcome feature. If they don't, it's a simple matter to remove the locating pins and assemble the components without them. And again we see the excess resin used to help maintain the integrity of the wheel well openings.
Detail Components
This is where things get serious with this kit. The breakdown is as follows:
4 resealable bags of resin components
1 resealable bag of canopy components in clear resin
3 photo-etched frets of detail components
1 set of laser-cut seat belts from HGW
1 set of pre-cut vinyl canopy masks
Resin Bag #1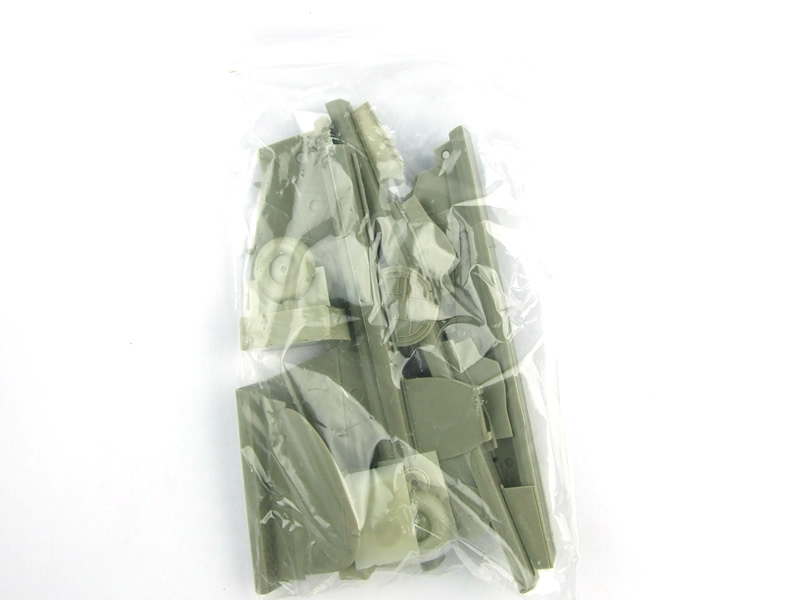 This bag contains parts for the wheels and flying control surfaces: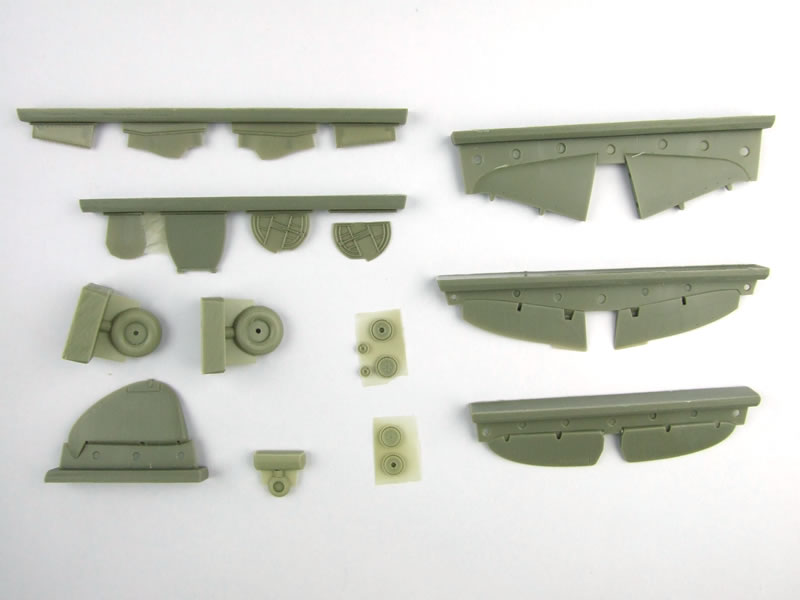 Resin Bag #2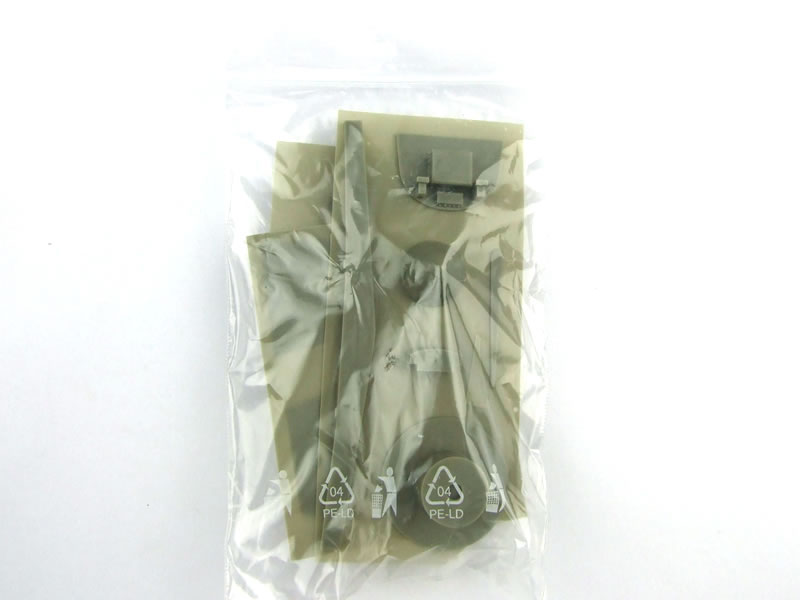 This bag contains some structural and detail elements for the cockpit, along with a spar for the wings, the propellor spinner, and a mounting block for the propellor itself. Check out the moulded-in detail!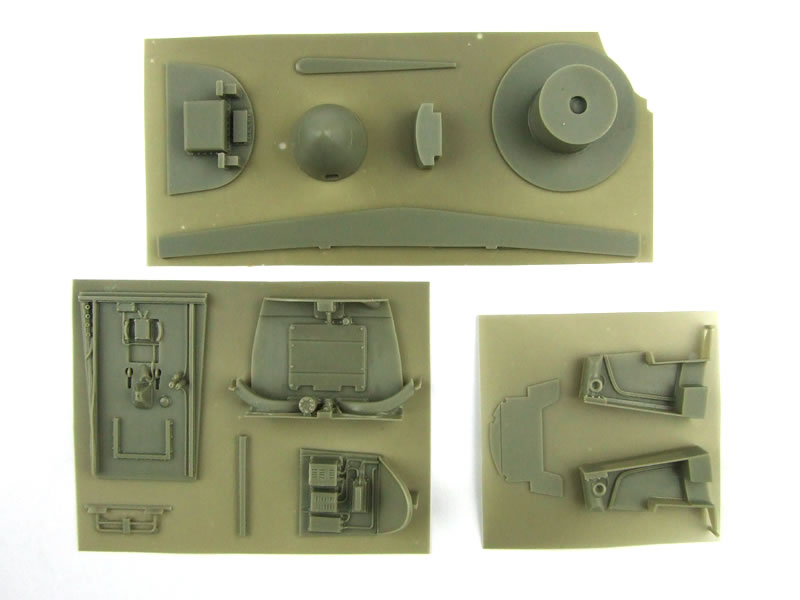 Resin Bag #3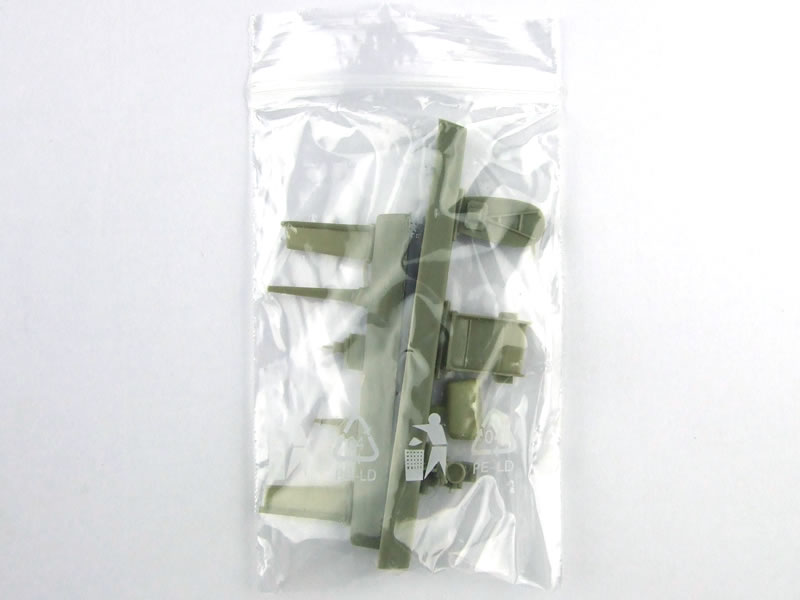 This bag contains a few more internal detail parts:
---
Resin Bag #4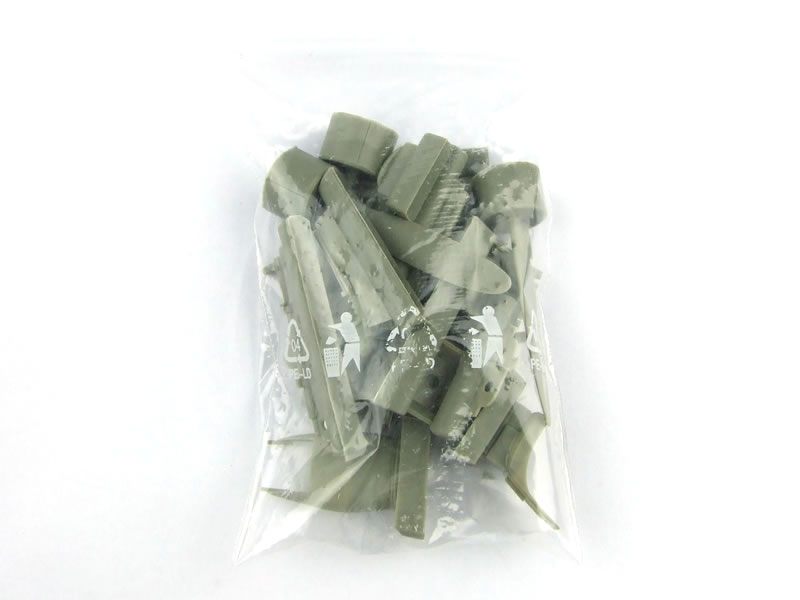 The last bag is quite hefty, containing the propellor blades, seat, exhaust stacks, radiator housing, and various landing gear parts.
---
The undercarriage legs are reinforced with metal rods for additional strength, and in the photo of the tail wheel yoke below, you can see that the reinforcement pin extends into the area between the forks: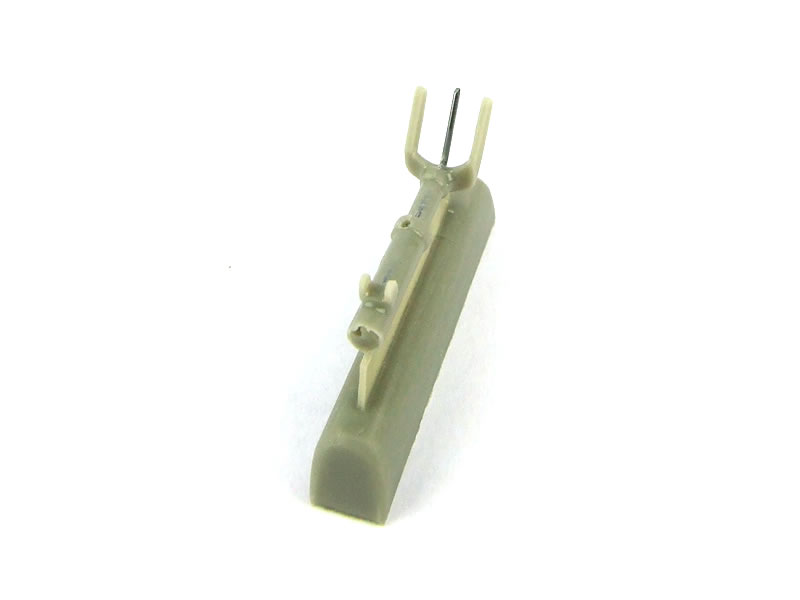 The instructions show this being used to assist with mounting the tail wheel. While it's sure to provide additional strength, it appears to be visible once the assembly is completed, so I'd be tempted to seek alternative methods for reinforcing the wheel attachment - perhaps drilling out the tail wheel and forks so that an axle can be inserted.
Also included, but not in any of the previous resealable bags, is a pair of finely cast wing inserts for the flap bays.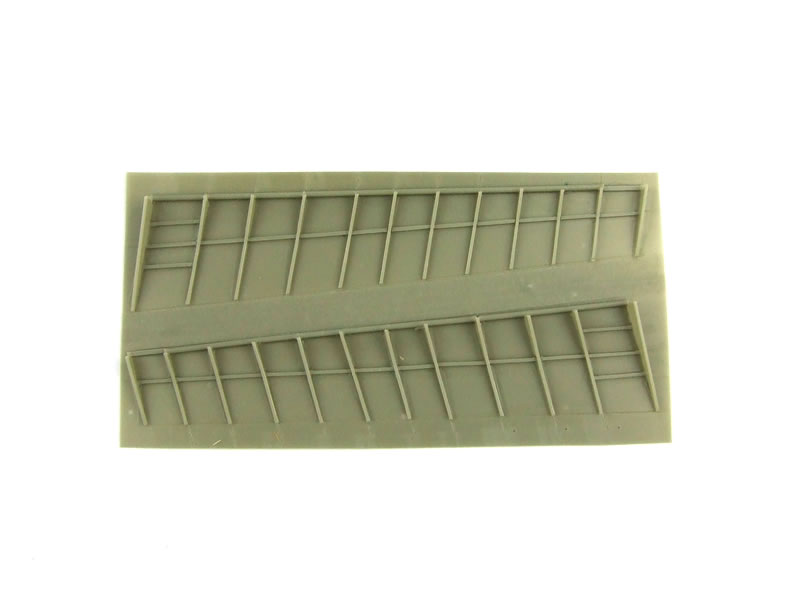 The casting is so fine, and the part so thin, that even with the backing wafer still in place, the casting is still highly translucent: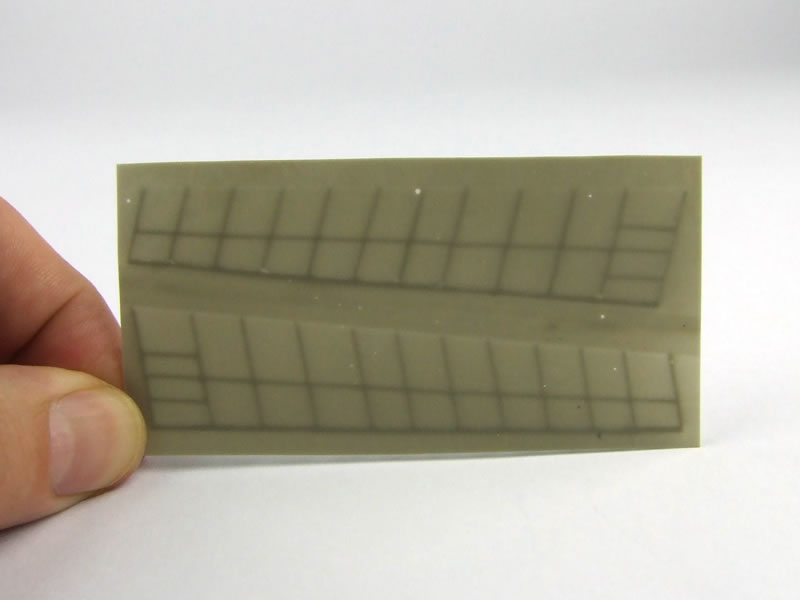 Impressive casting!
The Clear Parts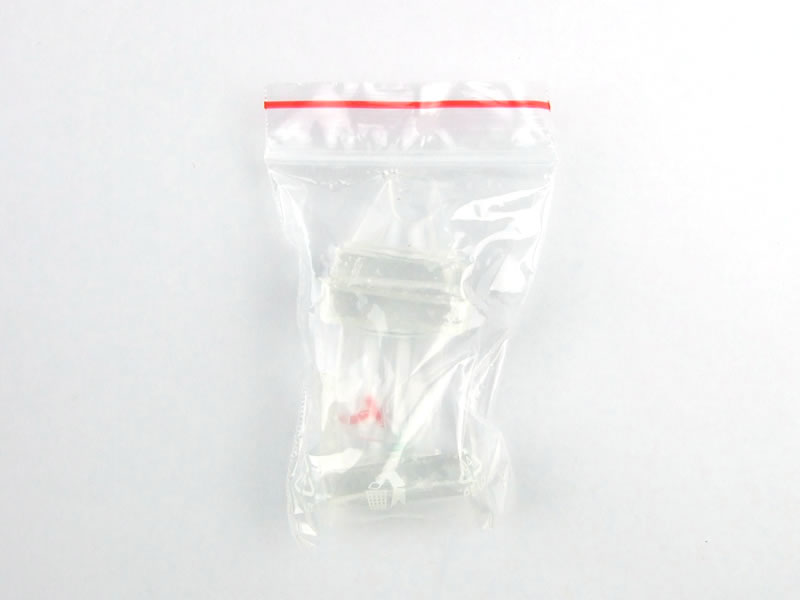 The clear parts for this kit are cast in clear resin, and consist of a windscreen, rear canopy, centre sliding portion, some armoured glass, and some small lights.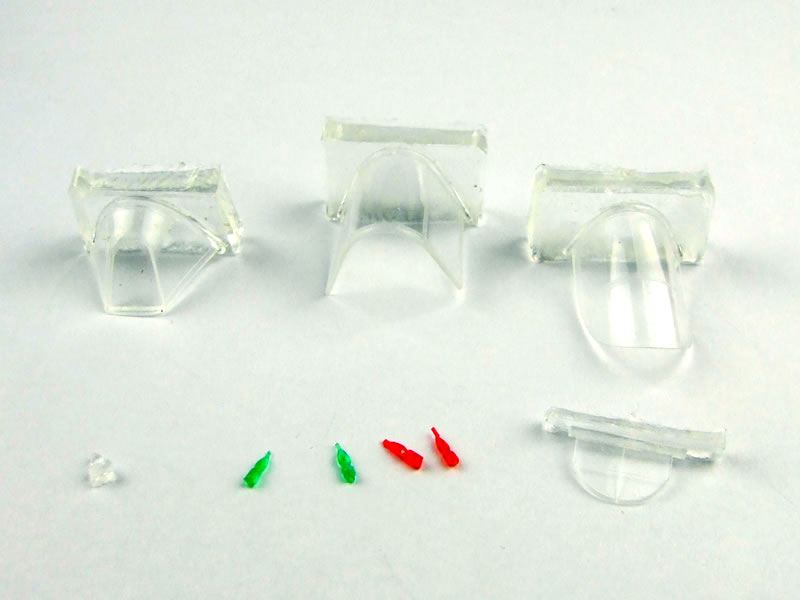 As you can see in the photo above, four of the provided lights are pre-coloured. This is again a very thoughtful touch from HpH. The substantial casting blocks will need some care in removal, however.
Clarity is surprising good given the medium, though a dip in floor polish is sure to enhance it: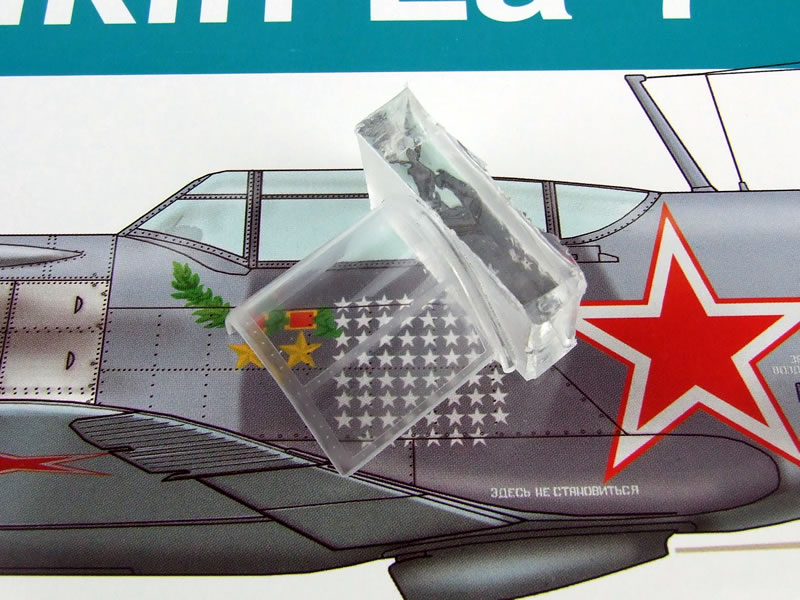 Photo-etched Parts
The kit provides three frets of photo-etched parts by Eduard. The first is a pre-coloured set specifically for the cockpit, and features instrument panels and console details.
---
Canopy Masks
A full set of pre-cut vinyl masks is provided for the canopy, which should make masking the canopy parts a great deal easier. There is no indication on the sheet that this has been provided by a third party, so I'm assuming it's an in-house production.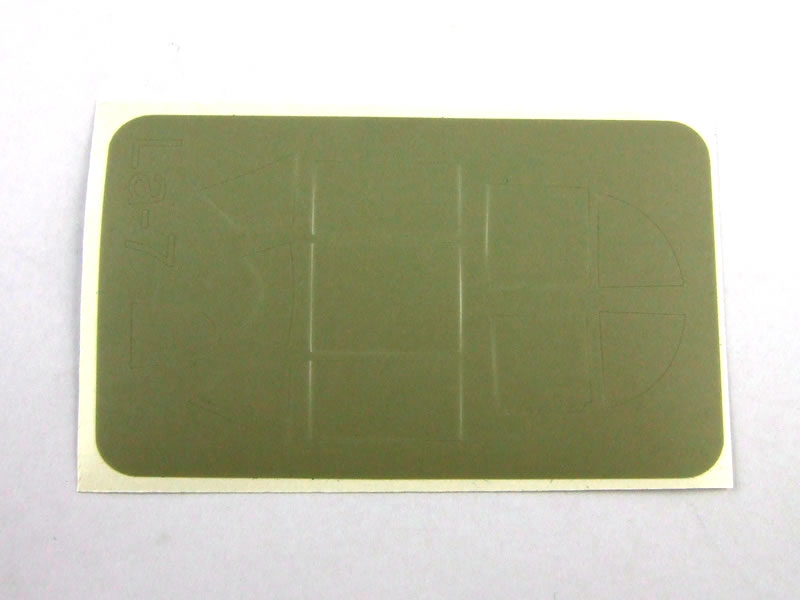 Seat Belts
A set of custom laser-cut seat belts has been provided by HGW, which is a very nice touch. It would have been easy for HpH to simply add seat belt parts to one of the photo-etched frets, but these laser-cut textile harnesses provide a much better result, and HpH is to be congratulated for their inclusion.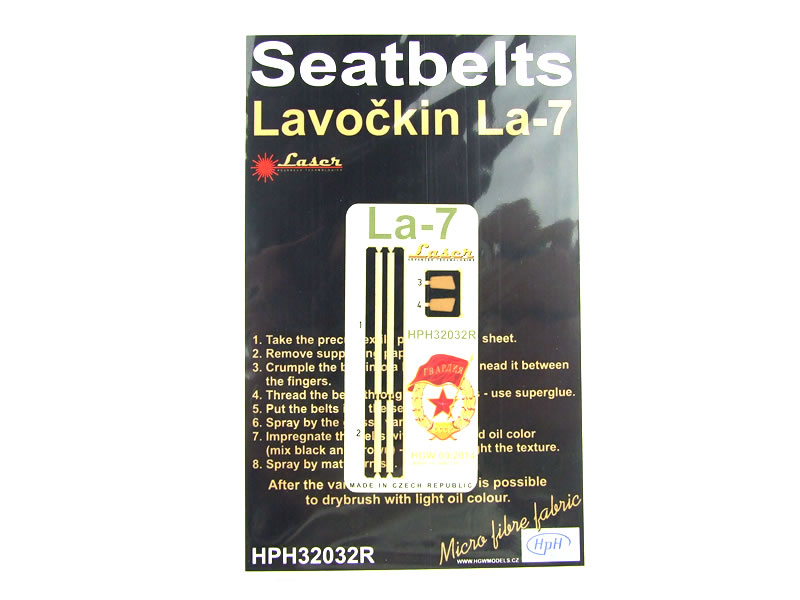 The photo-etched buckles for these seat belts are provided on the Eduard pre-coloured fret.
Decals and Markings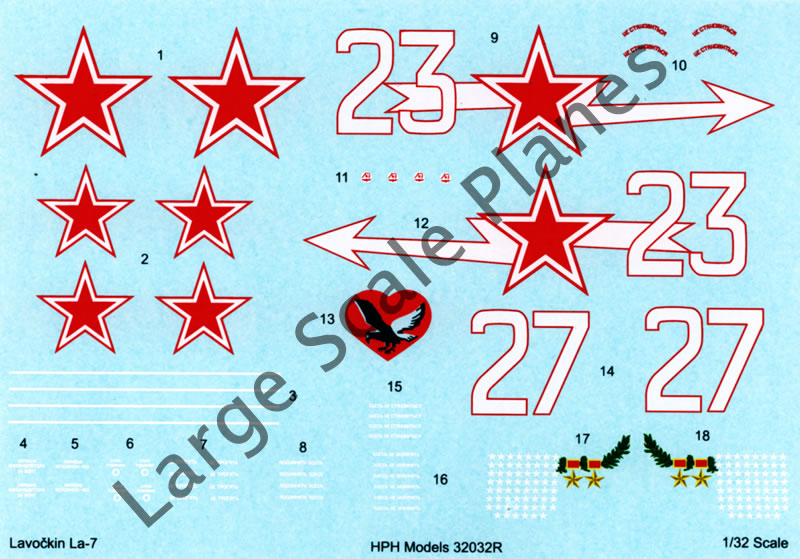 Decals are provided for two VVS machines:
Lavochkin La-7, Major Ivan Nykytovych Kozhedub, 176th GvIAP, 1945
Lavochkin La-7, Capt. Pavel Yakovlevich Golovachev, 9th GvIAP, Winter 1944-1945
---
There is no indication on the sheet that this has been provided by a third party, so I'm assuming it's an in-house production. Printing is crisp and clear, colours are strong and look nicely opaque. The decals appear to be silk-screened, as each marking occupies its own little island of carrier film. How they perform is unknown at this stage, but they certainly look the part.
Instructions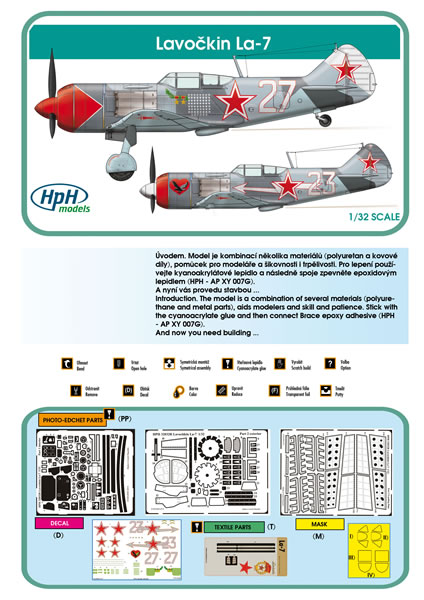 As noted earlier, the instructions are provided in digital format for reading and printing from your computer. They are comprised of 33 pages rendered as individual JPEG images, and put the efforts of some mainstream manufacturers to shame. The assembly sequence is shown using a combination of photographs of the actual kit parts, and diagrams. Each sequence is extensively labelled and annotated, with warnings, hints and tips aplenty. Several pages towards the end feature colour photographs of a real La-7 for reference, which are fantastically useful.
---
This instruction booklet has been very thoughtfully produced, and is a real testament to the approach HpH takes with its kits.
Conclusion
While it's true that, by its very nature, this kit will be a challenging build, HpH has done everything possible to ensure that it's as straightforward and trouble-free as possible. Sure, it's an expensive kit, but if you want it and can afford it, the combination of top-shelf resin parts and best-of-breed accessories makes it a must in my opinion.
I couldn't (and wouldn't) recommend this kit to a beginning modeller, but for everyone else, and especially those who desire a 1/32 scale La-7, it gets my hearty recommendation.
© Kevin Futter 2014
This review was published on Friday, October 17 2014; Last modified on Sunday, April 17 2016