Eduard | 1/32 P-47 Photo-etch Interior Set (32 603) Exterior Set (32 174)
Reviewed by Chris Sherland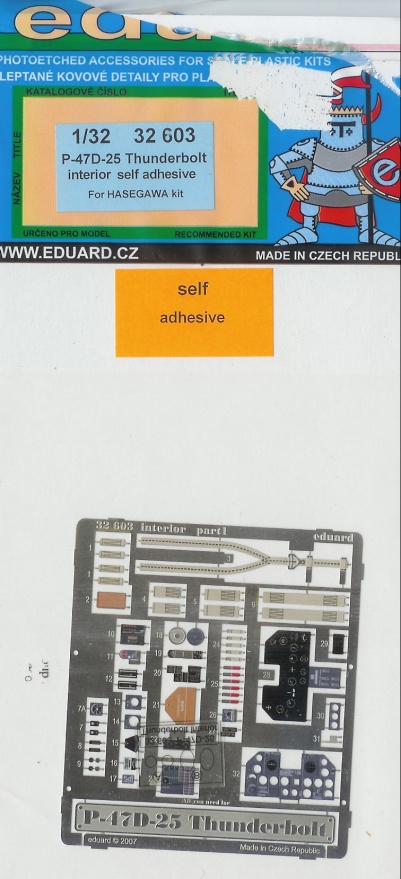 Hasegawa's release of a new tool 1/32 P-47 kit series has spawned an aftermarket response in resin, brass and photo-etched detail and replacement sets. Eduard has released two photo-etched detail sets in reply to the kit release; one for the interior and one for the exterior. Both are noted to be for the P-47D-25, and specifically the interior set contains some parts that are not accurate for earlier versions (read: Razorbacks). The exterior set is applicable to all "dashes" of the Thunderbolt.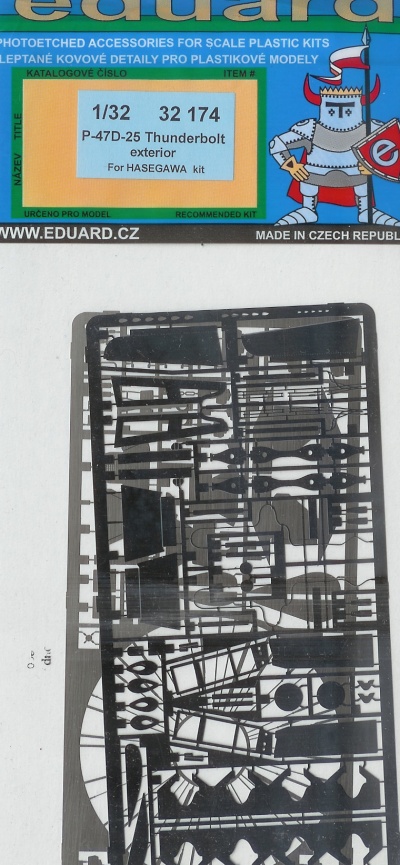 Interior Set (32 603)
The interior set includes two frets of photo-etched parts; one printed in color features mainly instrument panel elements along with a harness while the second focuses more on cockpit hardware such as the seat, framing, rudder pedals and harness buckles. The instrument panel fret uses a self-adhesive backing that will require extra care to apply. A small clear film provided for gunsight glass rounds out the set.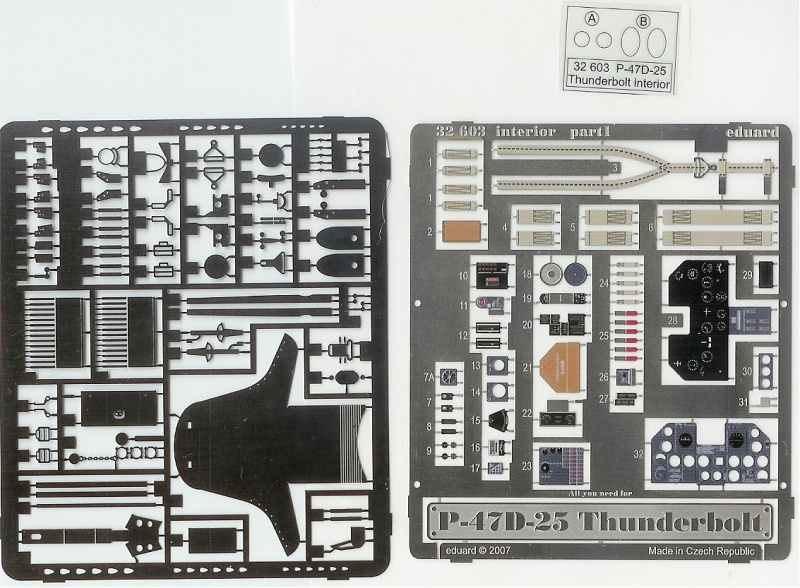 These two frets will allow for an extreme level of detail to be applied throughout the Hasegawa cockpit. The set instructions suggest fairly straightforward application without much require intricate bending, however many of the parts are replacements for kit detail and in many cases both surface detail and parts will need to be trimmed and/or removed.
Both frets are very well made from detailed, accurate, and crisp artwork that will give the cockpit of the Hasegawa kit a huge boost in detail.
Exterior Set (32 174)
The exterior set provides features for almost every aspect of the exterior of the P-47 and comes on two large photo-etched frets. Parts are included to add detail to the engine, landing gear, cowling flaps, fuselage, wings, flaps, landing gear wells and doors, as well as ordnance and many of the exhaust and ducting exits. The word "extensive" comes to mind.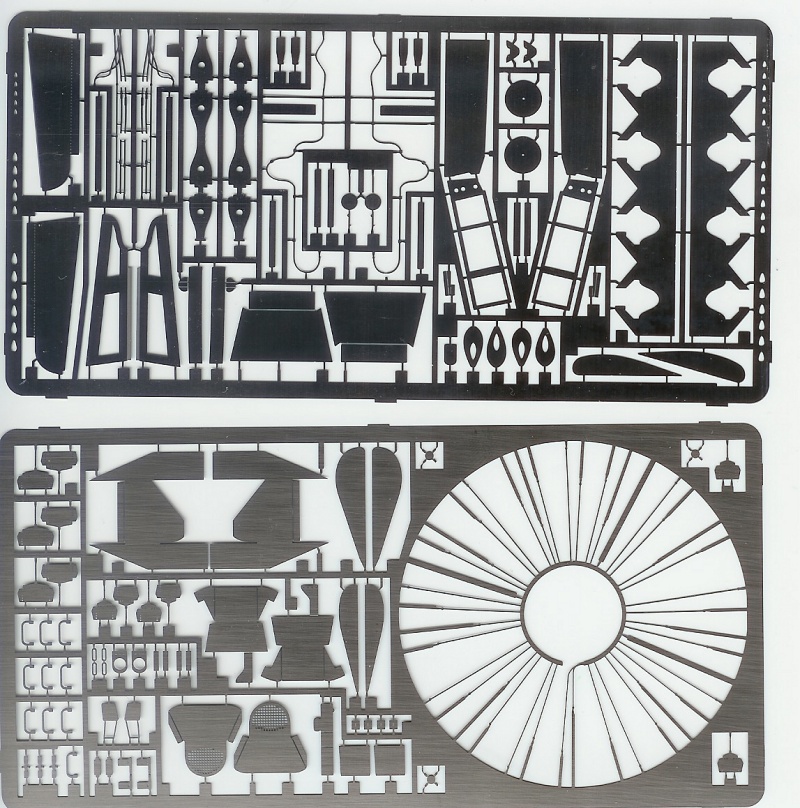 More careful bending is suggested in the instructions for the exterior set and the very delicate parts such as brake lines and engine detail will need to be handled quite gently during application. Another note of caution here is that many of these detail parts will require application during the kit assembly so careful planning and review of the instructions will be needed to help avoid "missing" the opportunity to add detail due to sealing up the fuselage or wheel wells for example.
Bomb fins and fuse elements are included which will really bring scale and life to the kit parts.
Both of these sets are high quality, accurate, and very detailed. I recommend them highly.
© Chris Sherland 2008
This product is available from the following LSP sponsors

This review was published on Saturday, July 02 2011; Last modified on Wednesday, May 18 2016