Alliance Model Works | AW037: German WWII Bf 109 Emblems
Reviewed by Kevin Williams
From time to time, a decal manufacturer comes along with a brilliant idea, in this case the Alliance Model Works gathering together of gobs of 1/32 Luftwaffe emblems for the large scale aircraft modeler to use. With Luftwaffe subjects, specifically Bf 109s, being the perennially popular subjects that they are, these emblems are bound to be a great addition to your decal stash.
One of the biggest hurdles it seems when doing Luftwaffe schemes, is finding appropriate squadron insignia to use, national markings and numbers generally being somewhat widely available. Well no more will you have to scrounge and beg for these emblems, as many are present in this collection, including some of the more highly desirable and sought after items. Usage is not strictly limited to 109s, as units reequipped with Fw 190s oftentimes used the same insignias.
Unusual is the fact that all decals seem to have a lusterless finish, not at all typical of the glossy appearance that most decals have.
All in all, a very nice gathering of many known and researched Luftwaffe unit insignia (47 in fact), covering Bf 109 day and night fighters, as well as a couple of fake insignia noted in movies. All seem to have great color opacity and density, and are clearly well registered.
The Packaging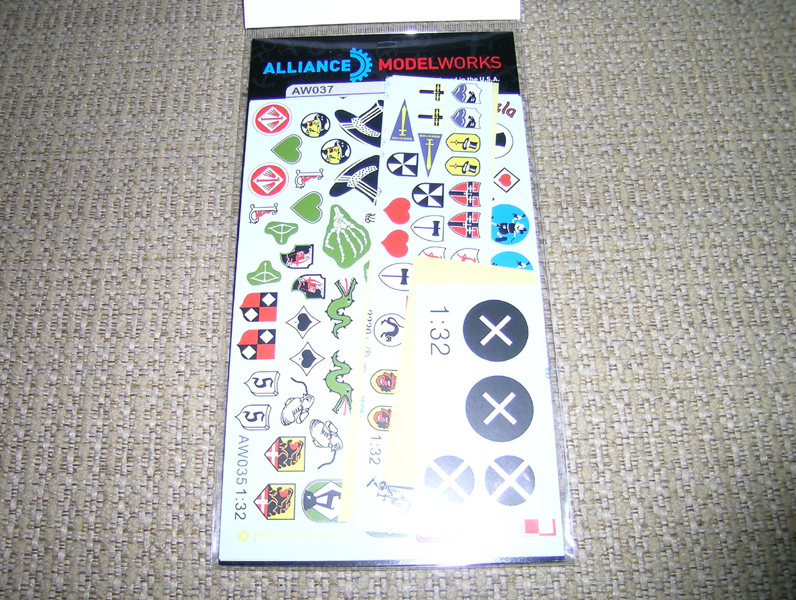 Instructions/placement guide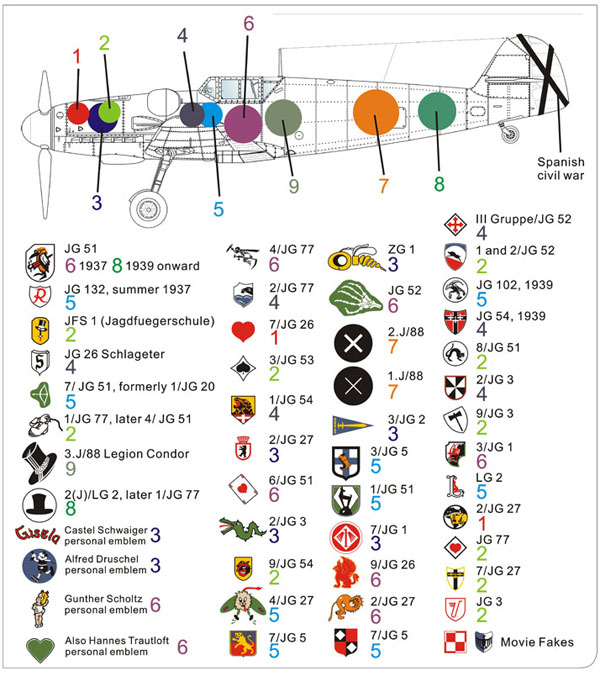 This placement guide is a novel approach, and seems consistent with the locations depicted in photos for these various emblems. By matching the unit insignia numbers to the supplied profile map, proper placement is easy. I heartily approve of this approach.
Decals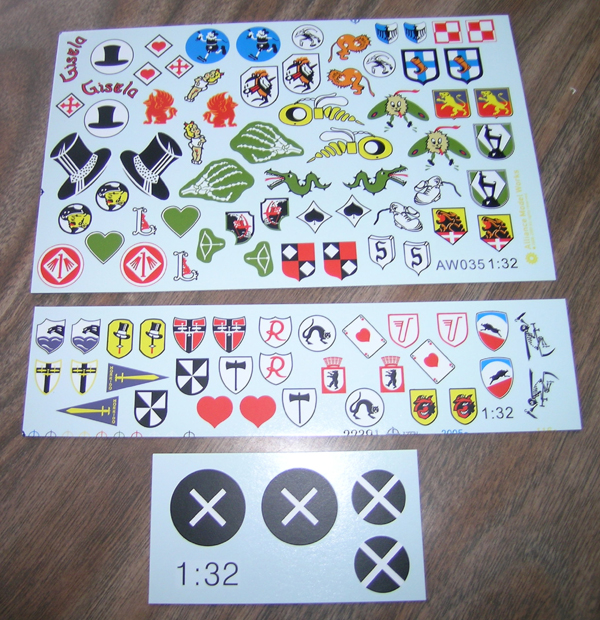 All in all, I'd recommend these without hesitation.
My sample graciously supplied by Izzet of Alliance Model Works.
Suggested Reading Material/Reference:
Bernard & Graefe Luftwaffen Embleme 1939-1945: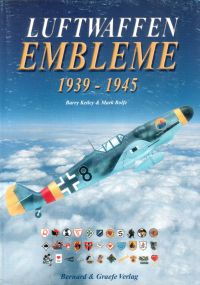 ---
© Kevin Williams 2014
This product is available from the following LSP sponsors

This review was published on Tuesday, October 28 2014; Last modified on Saturday, February 07 2015