Barracuda Studios | BR32172: Spitfire Mk I-V Resin Seat with Backpad
Reviewed by Kevin Futter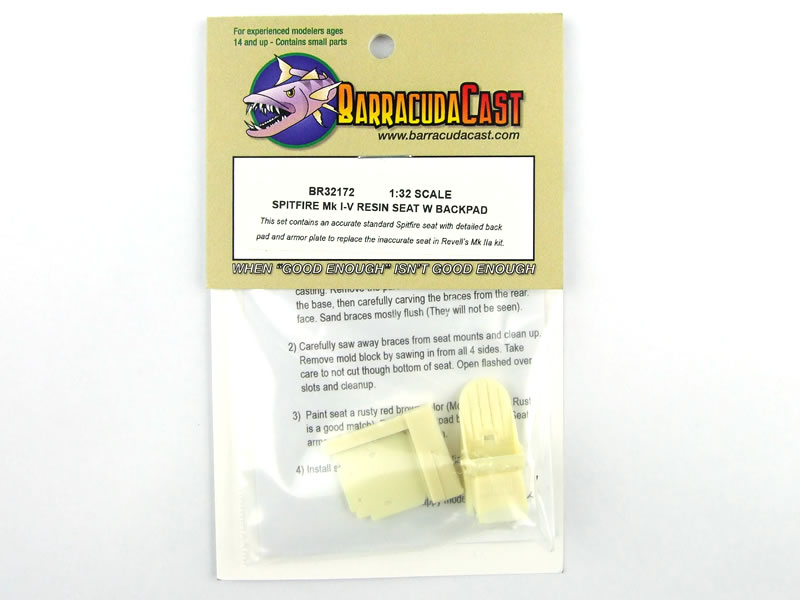 BarracudaCast, out of Roy Sutherland's Barracuda Studios, has just released a range of resin upgrade items aimed primarily at Revell's new Spitfire Mk II kits. Here we take a look at set BR32172, which the packaging describes like so:
This set contains an accurate standard Spitfire seat with detailed back pad and armor plate to replace the inaccurate seat in Revell's Mk IIa kit.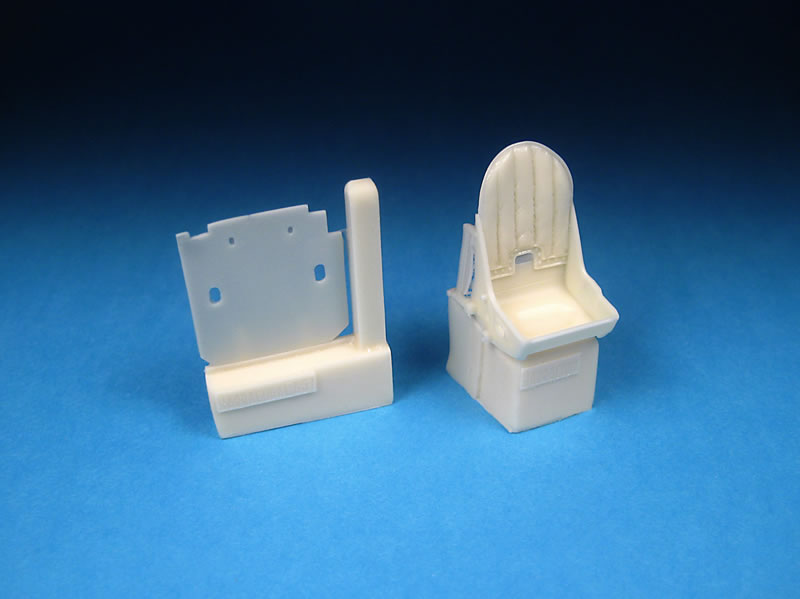 This is a very simple set, with the parts only requiring removal from their respective casting blocks in order to be ready for painting and installation.
The seat is very nicely detailed, featuring some convincing padded upholstery, and finely rendered attachment studs: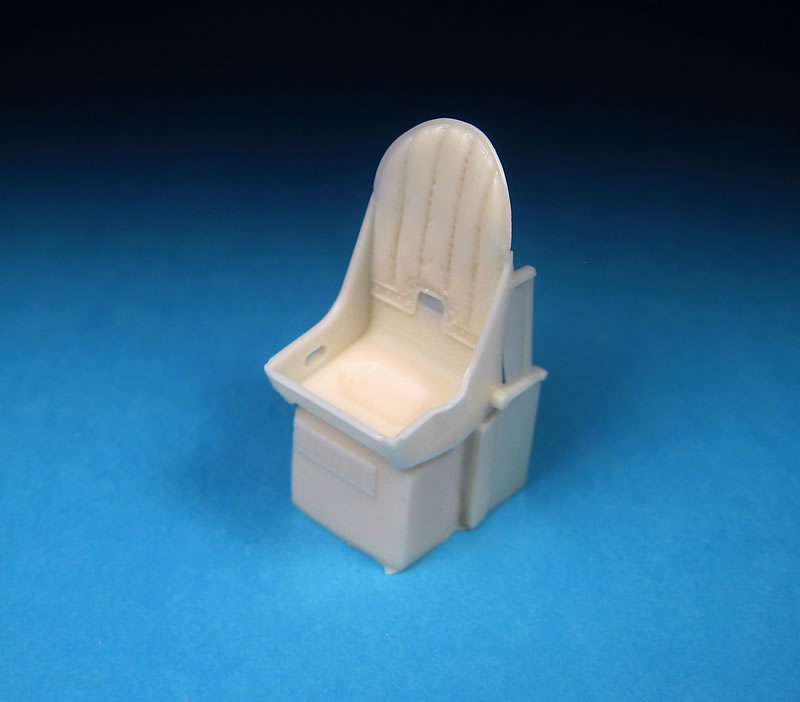 The backing plate of course only needs to be accurate in shape and sized correctly to fit the target kit. It is, in any case, very nicely cast, and protected by a solid upright block of resin: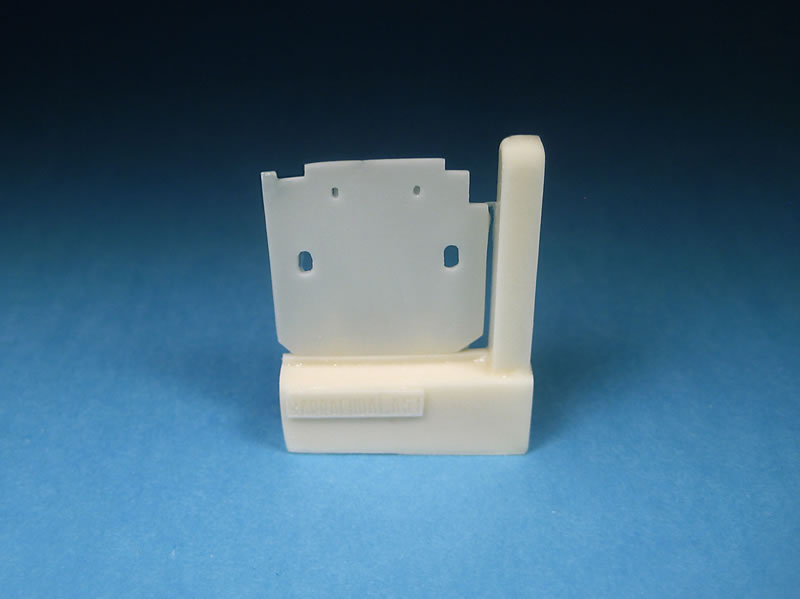 Instructions
The set also comes with a simple set of instructions, printed in colour on a small sheet of paper: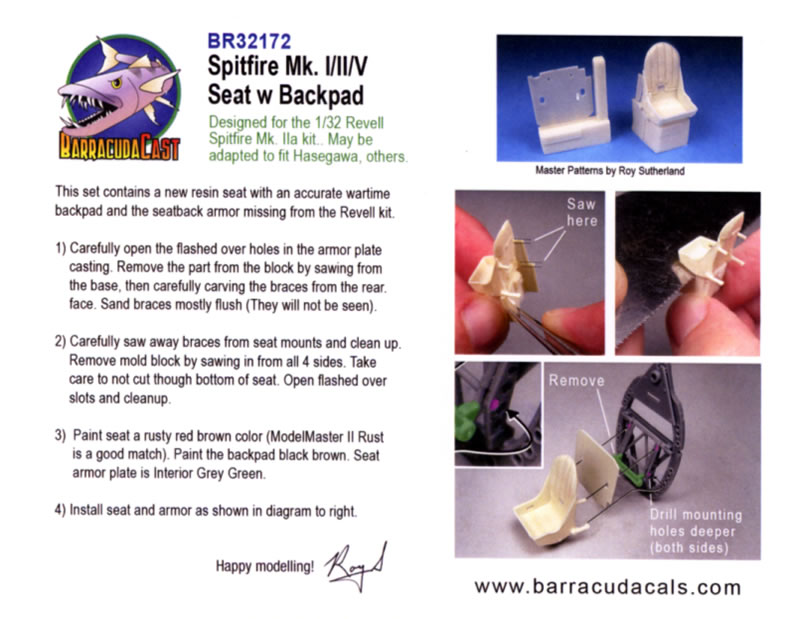 Conclusion
Provided due care is taken when removing the two supplied parts from their respective casting blocks, this should be a simple but worthwhile enhancement to Revell's Spitfire kit. The instructions note that it can potentially be adapted for other Spitfire kits too.
Thanks to Roy Sutherland at Barracuda Studios for the review sample.
© Kevin Futter 2014
This product is available from the following LSP sponsors

This review was published on Wednesday, October 29 2014; Last modified on Saturday, March 26 2016