Barracuda Studios | BR32174: Spitfire Mk I-V Cockpit Upgrade Set
Reviewed by Kevin Futter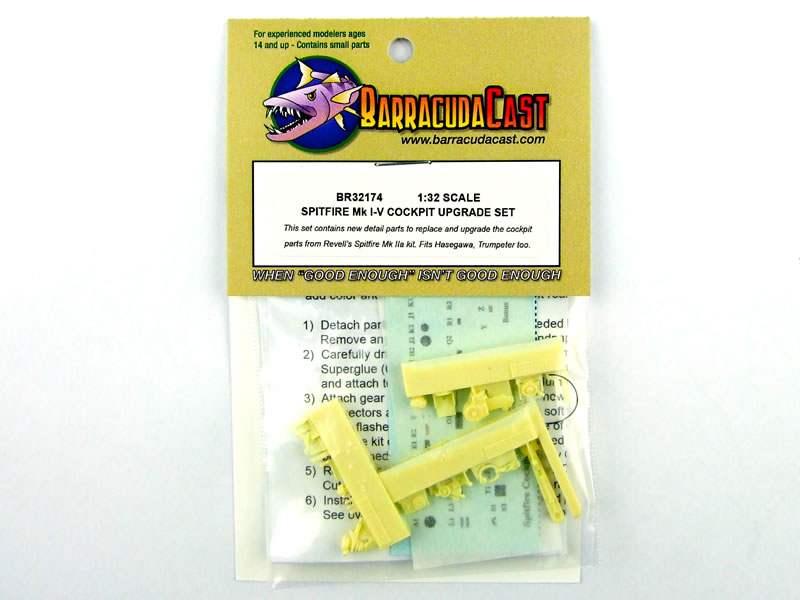 BarracudaCast, out of Roy Sutherland's Barracuda Studios, has just released a range of resin upgrade items aimed primarily at Revell's new Spitfire Mk II kits. Here we take a look at set BR32174, which the packaging describes like so:
This set contains new details parts to replace and upgrade the cockpit parts from Revell's Spitfire Mk IIa kit. Fits Hasegawa, Trumpeter too.
I'm assuming that the mention of a Trumpeter kit is a misplaced reference to the HobbyBoss Mk V kit. It's good to know however that this upgrade is not limited to just the Revell kit.
The set itself consists of the following components:
Approximately 15 resin parts on 3 separate casting blocks
1 small decal sheet of data placards and stencils
1 short length of fine, stiff wire
Resin Parts
The resin parts are finely detailed and flawlessly cast: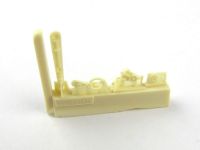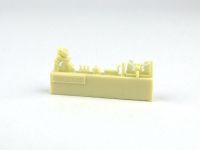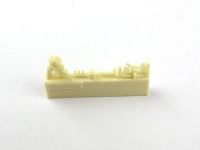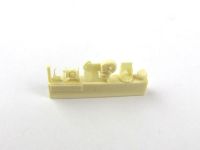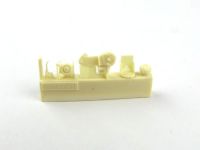 ---
In addition to an array of controls for the cockpit sidewalls, the set also features a pull handle for the sliding canopy, a new multi-part control column, a gun sight, and a compass.
As with all resin sets, due care will be required when removing the parts from their respective casting blocks. The combination of a new #11 blade, a fine photo-etched razor saw, and a modicum of patience, should see the job done.
Decals
This set includes a small decal sheet of data placards and stencils. These are printed by Cartograf, and are very nicely done. Colour density and registration are both good, and excess carrier film has been kept to a minimum.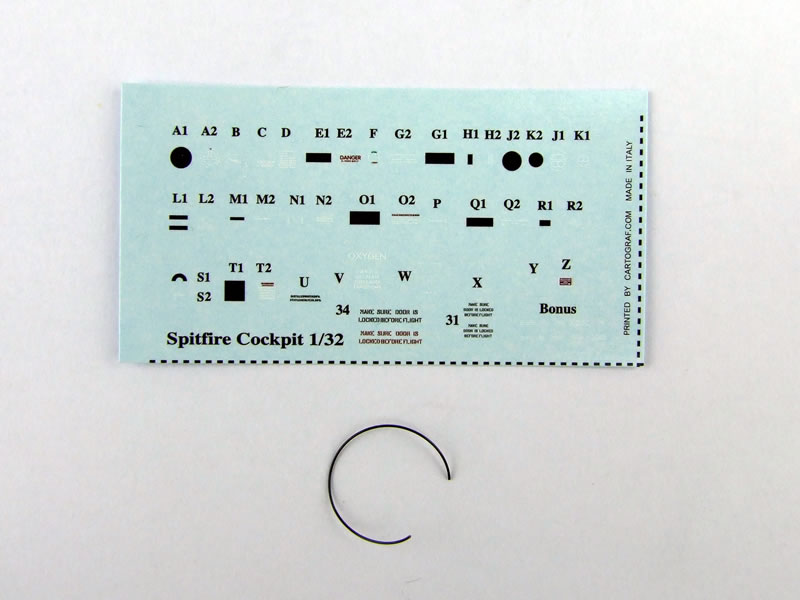 Also shown in the photo above is the short length of stiff wire included in the set. This is black, and made from a reasonably malleable material, so bending into the required shapes should be simple. It appears that it's intended for adding wiring to the control column.
Instructions
The instructions are printed in colour on two sheets of paper, each slightly smaller than A5. One sheet deals with the placement of the various resin items, including any additions required to be made by the modeller, while the second sheet deals exclusively with the placement of the various stencils and placards.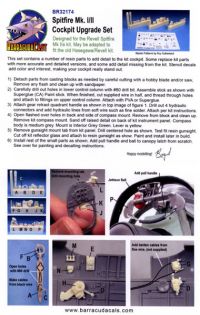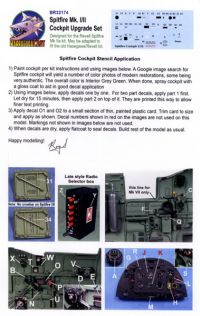 ---
Annotated colour photographs assist in both cases, and are clear and easy to follow.
Conclusion
This is a relatively sophisticated cockpit upgrade set for early Spitfires, and will require some modelling experience to get the most out of. Its challenges are probably beyond the novice modeller, especially since some of the wiring and other smaller elements (such as the canopy pull cable) need to be added by the modeller. But in experienced hands, this set represents a significant enhancement over what can be achieved using the stock kit parts, and the photographs on the stencil placement instructions testify to this. If you feel you have the skills to make the most of this set, then it is most heartily recommended!
Thanks to Roy Sutherland at Barracuda Studios for the review sample.
© Kevin Futter 2014
This product is available from the following LSP sponsors

This review was published on Saturday, November 01 2014; Last modified on Saturday, March 26 2016