RB Productions | RB-P320082 1/32 US Seatbelts (White)
Reviewed by Iain Ogilvie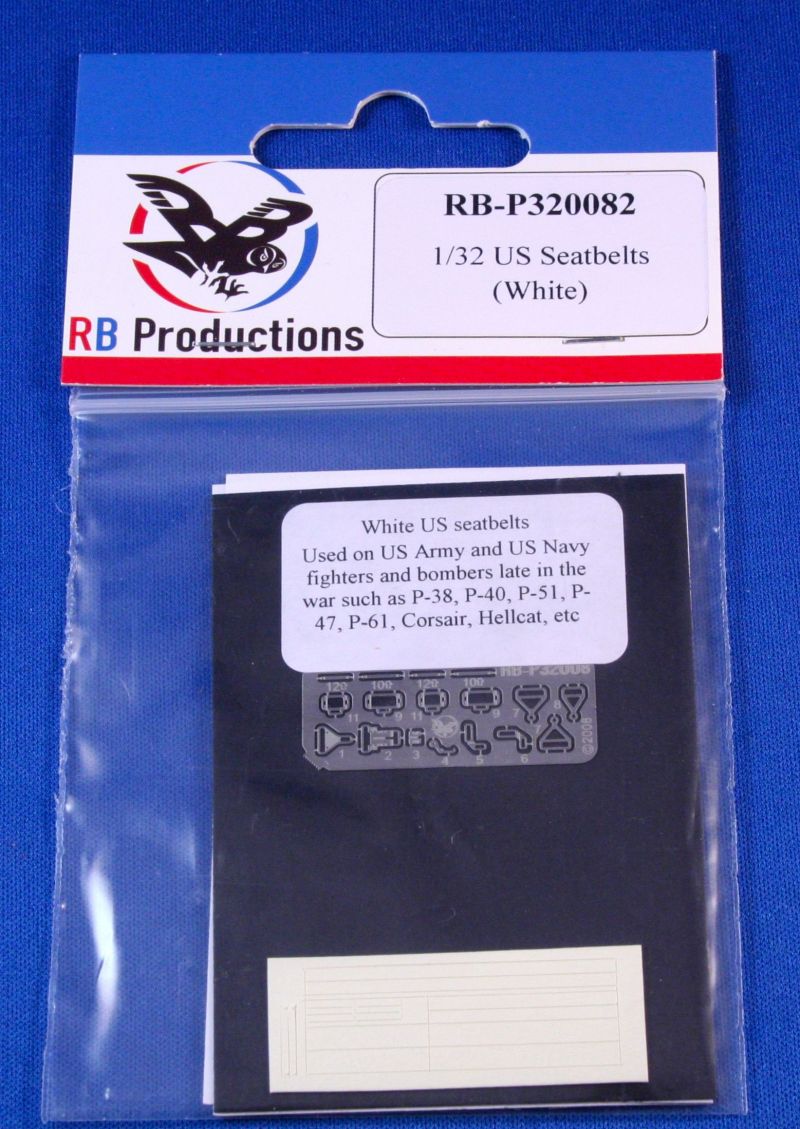 Another great set from RB Productions - RB-P320082 1/32 US Seatbelts (White).
Suitable for any type of US-manufactured aircraft from mid-30s to the end of World War 2/early post war - subjects such as the P-38, P-40, P-47, P-61, Corsair, Hellcat etc., this set, along with a couple of others, will be used in my ongoing Lockheed Constellation build.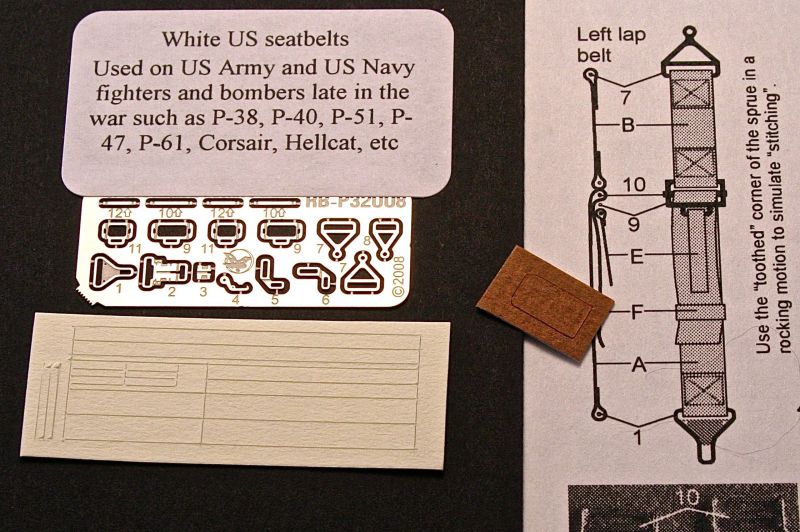 The set provides a small etched fret, a sheet of pre-cut paper straps and a set of assembly/reference instructions.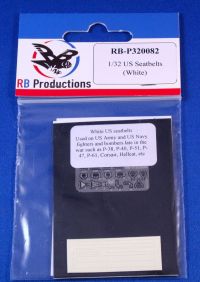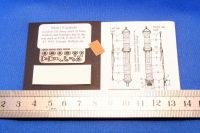 ---
Why Paper? We'll - I'm going to cheat (again!) and copy the text from RB Productions site - I haven't used them in anger yet (but soon will!) - but all sounds reasonable to this reviewer:
The "paper" used on these seatbelts has a high rag content and no lignin (meaning that it is actually a "textile" material), it is acid free and died in the grain.
Why is this better than "fabric"? Fabric was considered and tested, then it was abandoned for the following reasons:
Fabric is hard to cut properly. The edges will often fray. The paper used on these seatbelts will always keep a well-defined edge.
The paper used on these seatbelts is extremely easy to "set" and stay on the model if you moisten it slightly. Fabric tends to be "springy" and will not settle like real seatbelts.
Real seatbelts have a very "tight" and "solid" look about them. Seatbelt strap weaves are usually quite fine and the threads tend to be around 1mm on the coarsest materials, but usually they are much finer. In scale 1/32 such coarse thread would be 0.03mm, which is basically one fifth of the thickness of a human hair. There is no way such weave or thread could ever be visible on accurately-scaled straps. The paper used on these seatbelts provides the correct "tight" and "solid" look of the real thing.
"Fabrics" tend to have a "plain weave" respectively a perpendicular "over and under" pattern. No seatbelt material is ever woven like that - most of them tend to be a "twill pattern". Furthermore, no matter how tightly the fabric is woven, on the fabric material used for "fabric" seatbelts there are fine gaps between the threads and as a result the seatbelt will be slightly translucent. The paper used on these seatbelts provides the correct thickness and opacity of the real thing.
As with all RB Productions accessories, the instructions are clear and straightforward - with great drawings of the full size belts for reference.
Conclusion
If you're planning on building a period US Army, or US Navy, subject these straps are highly recommended!
This set is available directly from RB Productions.
Review copy courtesy of Radu at RB Productions.
© Iain Ogilvie 2014
This review was published on Tuesday, December 02 2014; Last modified on Monday, December 22 2014