MMP/Stratus | VÂNĂTOR - Romainian Hunter - The I.A.R.80 and I.A.R.81 in ultimate detail
Reviewed by Iain Ogilvie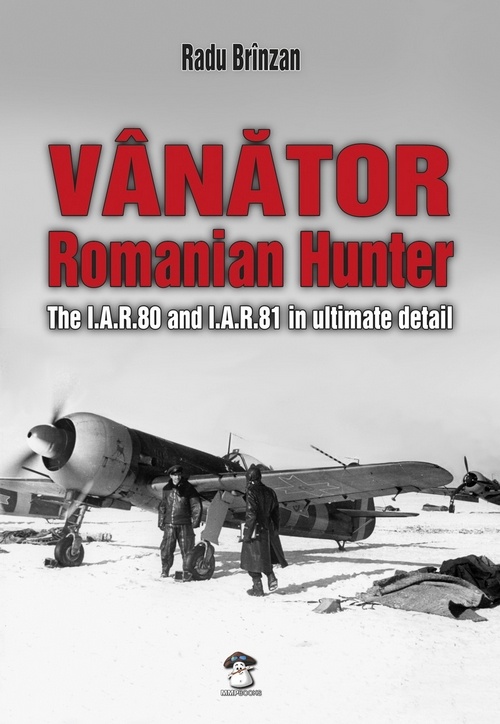 Some time ago I reviewed Radu's previous tome on the IAR fighters published by SAM publications 'The I.A.R.80 & I.A.R.81 - Airframe, Systems & Equipment' thinking that would be the ultimate printed reference on these attractive and interesting aeroplanes. This 'new' book, again by Radu Brinzan, knocks the previous monograph into the weeds and is the definitive work on these aeroplanes to date. In fact - I doubt it could be bettered.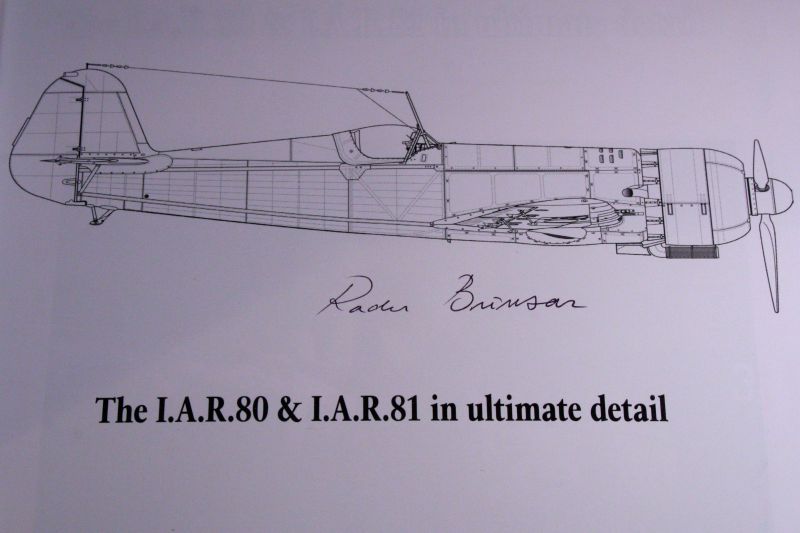 Publisher's Overview
A detailed and comprehensive illustrated technical history of the I.A.R.80 and I.A.R.81 - the Romanian World War II fighter and ground-attack aircraft. This elegant but little-known aircraft was the mainstay of the Romanian air force's fighter arm throughout World War II, involved in fighting against both the Allies and then against the Axis.
It was heavily involved in aerial battles against USAAF heavy bombers attacking Romanian oil fields. The different versions of the plane are described and illustrated; all the changes in specification, equipment and performance are recorded. Drawings and data from the original technical manuals, full dimensional details and photographs of the few surviving relics preserved in aviation museums illustrate all aspects of the airframe, inside and out. 60 colour photographs and many pages of colour illustrations complete the book's comprehensive coverage. Includes accurate 1/48th scale plans, and colour profiles showing many of the colourful schemes applied to the aircraft.
Hardback, 368 pages, over 1000 photos and illustrations, scale 1/48 drawings for all versions.
Content
The book opens with an introduction - under the very appropriate heading of "The Most Famous Fighter You Never Heard Of", followed by a comprehensive list of acknowledgements and a brief history of Industria Aeronautică Română (I.A.R. Braşov), before diving into technical content with Chapter Two - "Evolution of I.A.R. 80 and 81. In this chapter Radu takes the reader through every batch of airframes by number with high quality line drawings specific to that batch, along with photographs, specifications and relevant text. From this information alone the reader gains a detailed understanding of the differences between each airframe that I've never seen before in any other aviation monograph - it really is very detailed and will enable the modeller to get their model right with regard to individual variations.
Chapter Three deals with Maintenance Instructions, Flying the I.A.R. 80, Flight Characteristics, complaints About the I.A.R. 80, Planned Versions, and even costs! As a private pilot, as well as a modeller, I found the notes on Flying and Flight Characteristics particularly interesting, but all of the content will inspire and provide a wonderful background and feel for the subject. Chapter Three closes with detailed specification tables, manufacturing timeline and contract details, as well as a useful 'evolution' diagram showing the development tree.
Getting Technical
The next chapters bring us to the kind of structural and systems details that we modellers absolutely love and contains more details, drawings and photographs than you could have thought possible for a relatively esoteric series of aeroplanes. I think it's probably best described as modellers porn and could provide enough material to enable you to create that perfect stripped down and detailed airframe in model form. These chapters are broken down as follows:
Chapter Four - Forward and Rear Fuselage
Chapter Five - Cockpit with detailed technical drawings and photographs, Gunsights, Instruments and Instrument panels, Headrests, Canopy and Windscreen.
Chapter Six - Wings - line drawings, manufacturers drawings photos and text for all variations
Chapter Seven - Control Surfaces - covering Ailerons, flaps, Tailplane, Elevators, Tail Fin and Rudder, Empennage Mounting and flight Controls
Chapter Eight - Systems - including Engine, Engine Mount, Propeller, exhausts, Cowl, Cooling Flaps, Engine Controls, Air Filters and Ducts, Heated Intake, Engine Start and Engine Heater
Chapter Nine - Landing Gear - Wheels and Brakes, Gear Doors,Retraction and Extension System, Wheel Wells and Tail Skid
Chapter Ten - Systems - including Fuel System, Drop Tank, Oil System, Hydraulic System, Pnuematic System, Electrical System and Radio
Chapter Eleven - Weapons
Chapter Twelve - Safety Systems - harnesses etc.
Colours and Camouflage
If it's the technical details that can make a model, it's the finish that can break it. Here we have superbly researched information on the colours and markings used on these aeroplanes. Material starts with a written background on the colours used - backed up with component photographs showing the original colours used. This is followed by a beautiful selection of period colour images, background and colour illustrations on Camouflage Schemes, National Insignia (covering all variations), Theatre Markings and Stencils.
Accessories
Chapter Fourteen rounds out some of the technical content with information, photos and drawings detailing Service and Maintenance Tools, Covers and even the aircrew Flight Gear.
Annexes cover Survivors and Replicas, Romanian Pronunciation (!), Romanian Aviation Unit Structure, Aviation Ranks, Timeline of Events, Glossary and Bibliography.
Colour Profiles
The final part of the book provides 16 pages of top quality colour profiles, covering all variations - 59 plates in all. The ONLY downside - if you're anything like me you'll come away inspired to build quite a few more than just the one model!
It would be unfair to the author to show too much of the content here, but the following images should give a taste: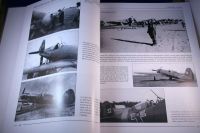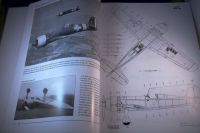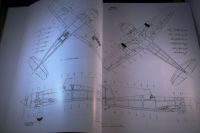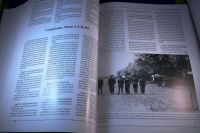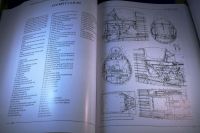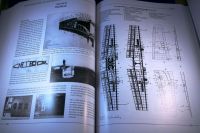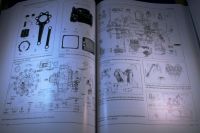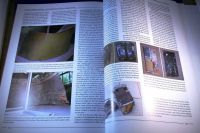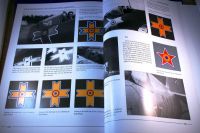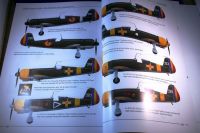 ---
Conclusion
When I reviewed Radu's previous work on the subject I made the rash statement that I doubted it would ever be bettered. Well, it has - and in very fine style. This book provides a huge amount of additional material, along with a few corrections from additional research and information that came to light after Radu's first book on the subject.
If you've got the FRROM kit I can highly recommended this book - every bit of information you could need to build a museum quality model - and learn some fascinating history in the process!
Available directly from RB Productions at €69.75. Not cheap - but for a book of this quality, with such in-depth research an a subject that's hard to find information on, I firmly believe it represents good value. Oh - and it's a similar price to the kit - and a very worthy companion!
If you have even the slightest interest in these aeroplanes, or are looking for the perfect kit/reference combination for your next project, go buy this book before they're all gone. Superb!
Iain
© Iain Ogilvie 2016
This review was published on Tuesday, January 12 2016; Last modified on Sunday, February 12 2017