Aeroclub | 1/24 Hawker Typhoon Undercarriage
Reviewed by Andrew Birnie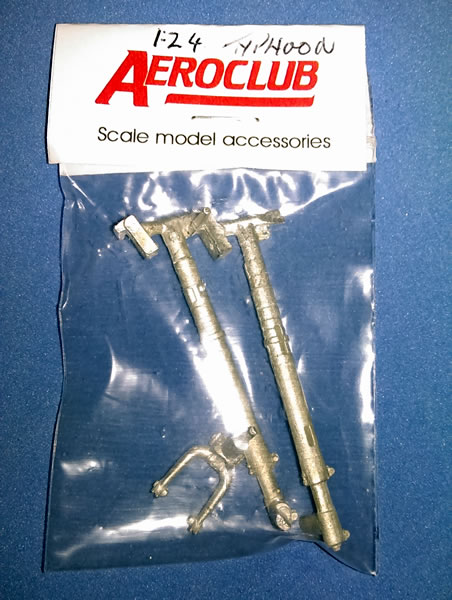 The awe-inspiring Airfix Typhoon was released some six months ago, one of the problems with plastic model aircraft kits is the propensity of a mishap resulting in broken undercarriage legs, which this finely detailed set from Aeroclub Models addresses.
The three cast pewter, lead-free, parts will require a little clean up along the seams, but not much more than the kits parts and will provide much needed stability, especially if the model is laden with some Master Model rockets.
---
The set is priced at £4.00, postage within the UK £2.20, beyond £5.50, you can order via "sales at (@) aeroclub hyphen (-) models dot (.) com". Please remove, at hyphen, the brackets and spaces.
The review sample was kindly supplied by Aeroclub Models.
© Andrew Birnie 2014
This review was published on Saturday, December 13 2014; Last modified on Monday, February 29 2016