Aeroclub | 1/32 P-38 Metal Undercarriage
Reviewed by Andrew Birnie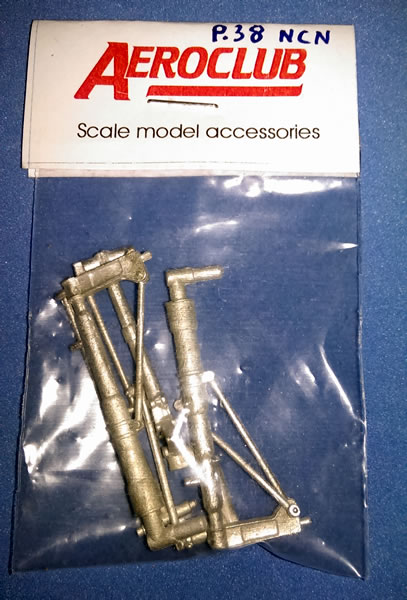 Many moons ago I built the 1/32 Revell P-38 when in my teens and the thing I remember most about it was after a few months the undercarriage began to splay out in an undignified manner. Fast forward a few years and the explosion in 1/32 scale with more kits than my teenage wildest dreams, including a very nice P-38 from Trumpeter, which has been blessed by a great many after market products, but not a satisfactory solution to the plastic undercarriage problem until now, with the very welcome release of a pewter, lead free, metal undercarriage from Aeroclub Models.
The set comes in six parts; two for the front wheel, and two for each of the main wheels. Very nicely detailed all, which will require a bit of a clean up, but not much more than you would have to the plastic kit parts. The front leg is modelled almost fully compressed, as would a fully loaded aircraft prior to a mission, such as the F-5B pictured.
For me this is an essential for anyone building the Trumpeter P-38, priced at £5.00, UK postage £2.00, rest of the world £5.50, you can order via; "sales at (@) aeroclub hyphen (-) models" please remove at hyphen, the brackets and spaces.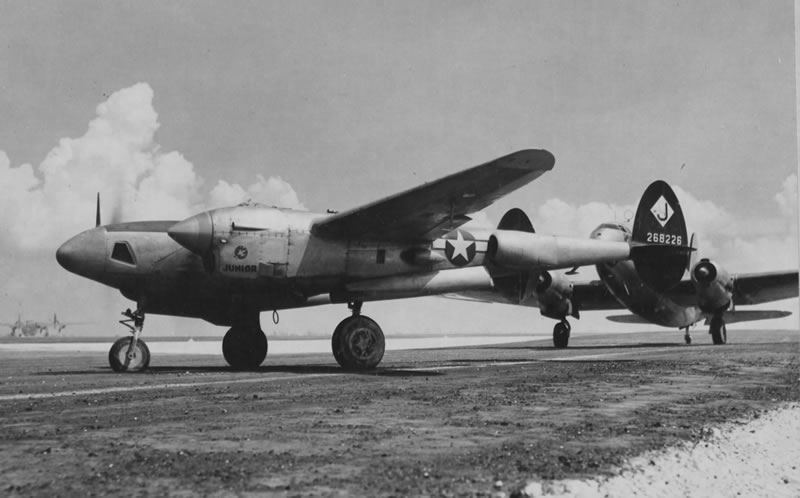 ---
The review sample was kindly supplied by Aeroclub Models.
© Andrew Birnie 2014
This review was published on Friday, December 19 2014; Last modified on Sunday, April 10 2016