Fly | 32008: 1/32 Ar 234B-2/B-2N
Reviewed by Andrew Birnie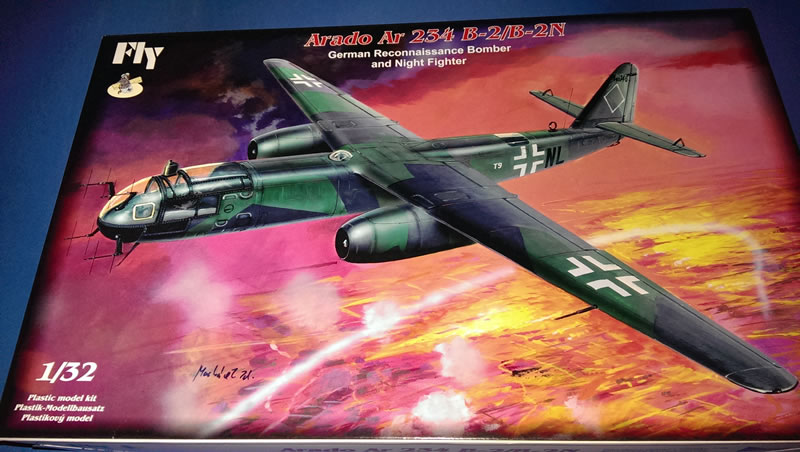 Comprising ninety-six plastic parts in a beige colour, reminiscent of those produced by Eduard, twelve crystal clear parts, sixty-six grey resin parts produced by Armory, a small bag containing a small rubber hose, piece of thread and a fine metal tube, and sixty-tree brass etch parts produced by Hauler to complete the set, Fly Models brings us the first injection-moulded 1/32 Arado Ar 234, with this particular release containing the parts and decals to model either a B-2 or B-2N Nightfighter version - they have also released a standard B-2 option.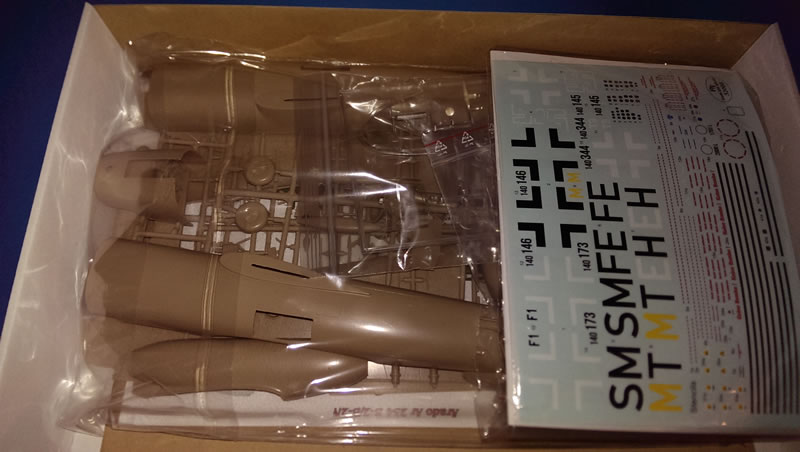 The main plastic parts are very nicely produced with fine panel lines and minimal rivet detail that puts to shame some major manufacturers' recent releases. There aren't any locating pins on the parts so a little extra care will be required when mating the various parts together. Particularly impressive is the detail on the front cockpit side panels and instrument panel.
---
The instruction booklet is concise and clear, as is the A4 colour sheet featuring the four decal options, which include:
Ar 234 B-2N, W.Nr 140146/SM+FF flown by Obit. Bonow and operator Ofw Marchetti, Kommando Bonow, Oranienburg 1945
Ar 234 B-2N, W.Nr 140145/SM+FE flown by Hptm. Bisping and operator Hptm. Vogel, Kommando Bonnow, Orianienburg 1945
Ar 234 B-2N, W.Nr 140344/T9+EH flown by Obit. Erich K. Sommer, Camporformido Air Base (Udine) Italia, April 1945
Ar 234 B-2, W.Nr 140173/F1+MT, 9/KG 76 flown by Hptm. Josef Regler, March 1945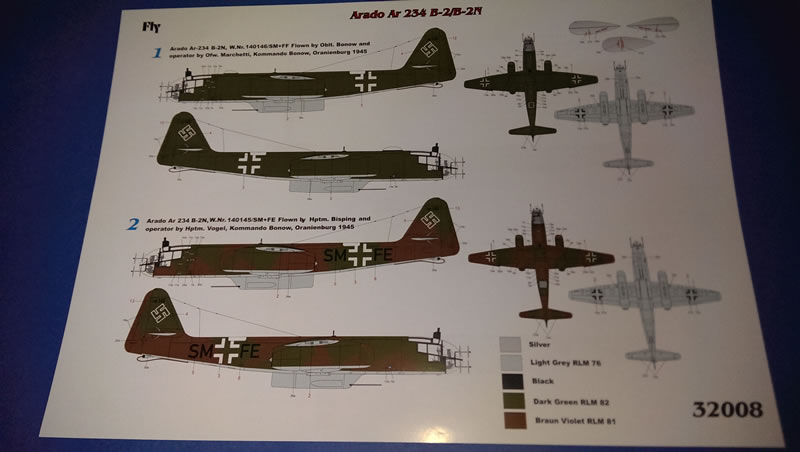 The decals, produced by Bodecek Agency, are wonderful, in perfect register, include a full set of stencils and black canopy framing with metal screw detail.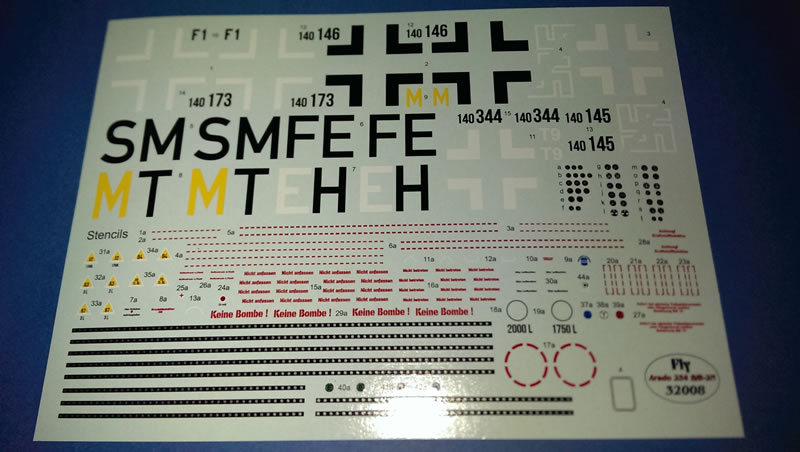 The first two options require the opening up of the rear fuselage, to fit the clear canopy for the radar operator, with a razor saw, as well as the two additional port holes in the fuselage side, and the holes in the front canopy for the FuG 218 Neptun aerials, but all these are very clearly marked in the instructions, so if you follow the maxim measure thrice, cut once, you shouldn't encounter any problems.
The resin parts are of the highest quality, and elevates what is already a very impressive kit, the surface detail on the front of the RATO units is especially worthy of mentioning, with careful painting and some subtle dry brushing these will really spring to life.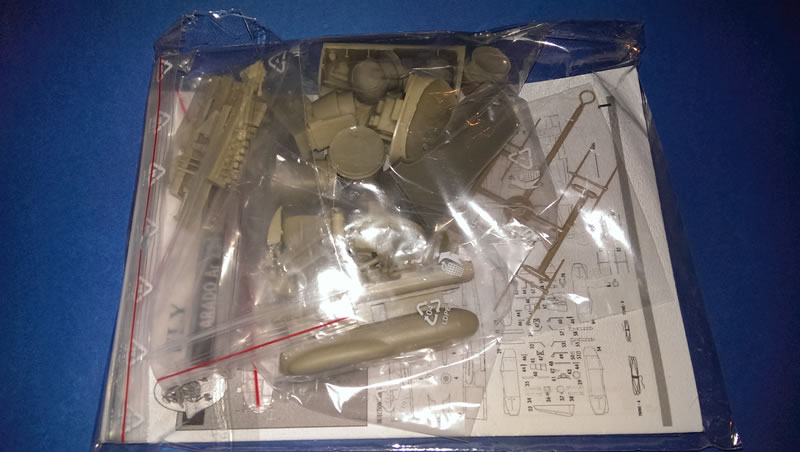 ---
The kit comes in a sturdy cardboard box with superb box art and can be bought directly from Fly Models.
On the back two pages of the instruction booklet Fly Models have announced their next two releases: the Westland Wessex HU.5 & HC.2. If they are anything like the standard of the Ar 234, we are in for a treat, or two.
Review model kindly supplied by Fly Models.
© Andrew Birnie 2014
This review was published on Sunday, December 28 2014; Last modified on Monday, December 29 2014