Eagle Editions | Wings of the Black Cross Special Number One: Messerschmitt Bf 110
Reviewed by Kevin Futter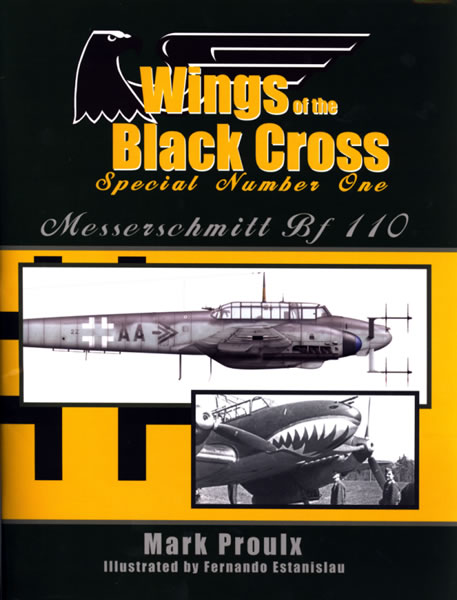 The latest entrant in the Wings of the Black Cross series from Eagle Editions is actually the first in what appears to be a new series of specials. Written my long-time LSP member Mark Proulx, and entitled Messerschmitt Bf 110, this title takes a look at the camouflage and markings employed by this iconic twin, supported by some very nice illustrations by Fernando Estanislau. Note that the book deals exclusively with the Bf 110 in Luftwaffe service.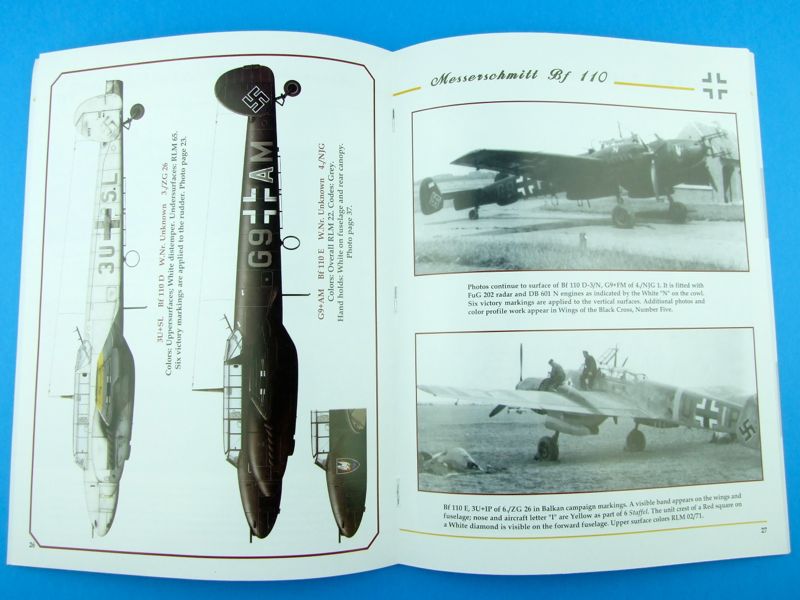 Most of the common variants, from the early-war B to the late-war G, are given due space, with some handy pointers on salient recognition features. The early part of the book is divided into four brief discussions:
Preface
The Messerschmitt Bf 110 Zerstörer
Messerschmitt Bf 110 Camouflage
Common Messerschmitt Bf 110 Codes
The last of those segments contains a very useful primer on deciphering Luftwaffe squadron codes, which should help demystify this complex and confusing area for the curious reader.
The rest of the book is a series of heavily-captioned photos, punctuated by Estanislau's profile art work, including detail drawings of nose art where applicable. Proulx notes that many of the photos have not been seen in print before, and while I can't verify that claim, I don't doubt it. There's certainly plenty of information and inspiration here.
But if that wasn't enough, the last page of the book contains a list of titles for further reading, so if your interest in the Bf 110 is piqued after reading this one, you'll know where to turn to next.
Conclusion
This is a very-nicely produced title on the camouflage and markings of the Bf 110. While there are a couple of typos, the textual content is informative and well-researched, and the colour profiles provide plenty of inspiration for potential projects. A very useful book, and highly recommended!
Thanks to Eagle Editions for the review sample.
© Kevin Futter 2015
This product is available from the following LSP sponsors

This review was published on Tuesday, January 20 2015; Last modified on Wednesday, February 01 2017