Aviattic | 1/32 Siemens Halske SH.III Engine
Reviewed by Mike Swinburne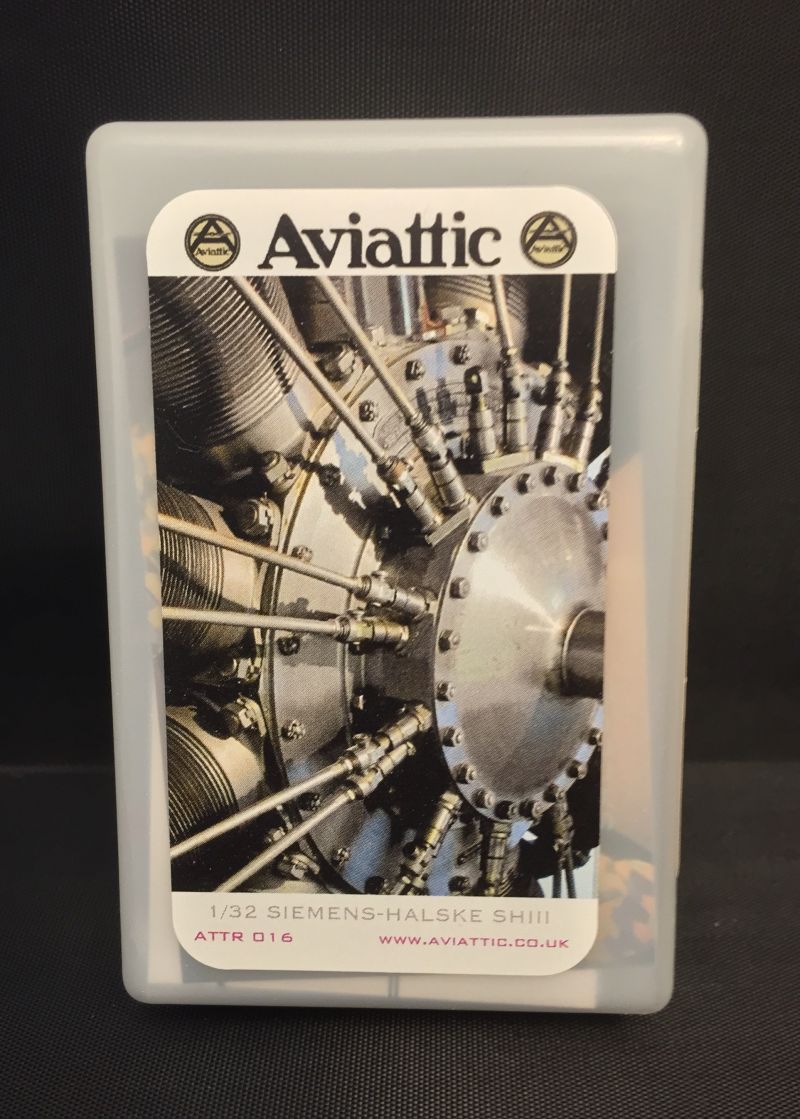 Aviattic is a company best-known for a series of aftermarket lozenge decals for WWI German aircraft, but what many may not know is that Aviattic also offers a nice line of resin accessories for 1/32 WWI models. The number and variety of resin offerings are growing and will soon include a complete kit of the Italian Ansaldo Balilla A1 in 1/32 scale!
The SH.III engine came onto the scene late in the war and was only used in a few aircraft types. It was an eleven cylinder rotary engine and was somewhat unique in that the engine rotated opposite the direction of the propeller. The best-known aircraft equipped with the engine were the Siemens Schuckert SSW D.III and D.IV, most other aircraft did not pass the prototype stage. Of these aircraft, it is only the SSW D.III currently available in kit form in 1/32 scale, from Roden. The Roden D.III kit suffers in a few areas but it can be built into a gorgeous model with some effort invested. This SH.III engine will be destined for your Roden kit for the time being.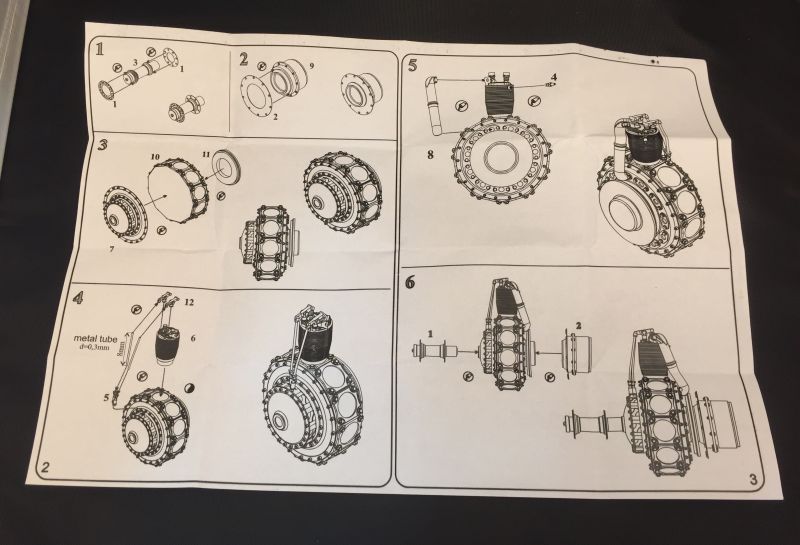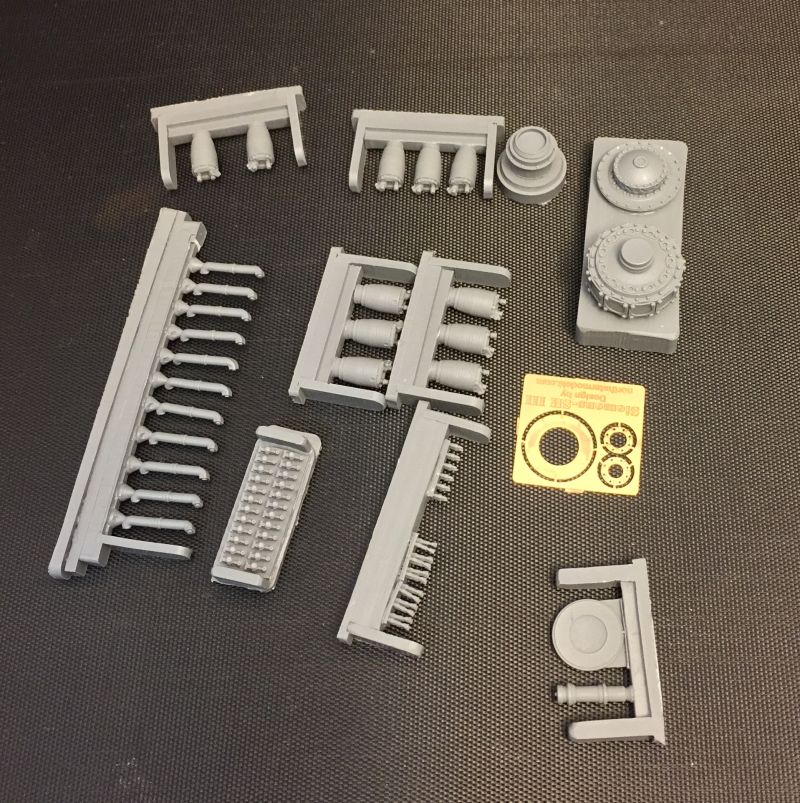 In the Box
Approximately 75 resin pieces and 3 photo-etch parts make up the engine kit, which includes pushrod ends, rocker arms, and spark plugs for each of the eleven cylinders. The smallest parts are cast in twelves, in case you break or lose one piece to the carpet monster. You will need to fabricate the pushrods yourself, two for each cylinder, but everything else you will need to depict the full Sh.III engine is included in the set. The instructions feature large and clear graphics and should leave little if any room for doubt of the placement of the many pieces.
The details cast onto the parts appear very crisp and I did not see any signs of air bubbles or other casting flaws in my example. It boggles my mind how advanced the detail casting in sets such as this have become. Even a few years ago, it seems that you'd have been deemed clinically insane for suggesting something like individual spark plugs in this scale! Comparing the detail and quality of the crankcase and cylinders to the Roden plastic parts, it's quite easy to see the improvement offered from resin.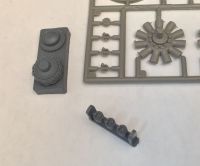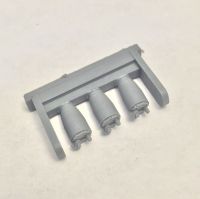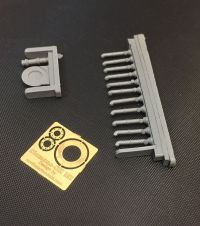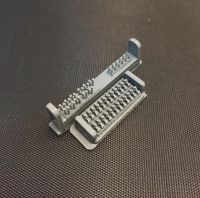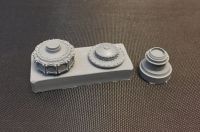 ---
Conclusions
If you are putting the effort into a kit such as Roden's Siemens Schuckert SSW D.III, the addition of this little gem will absolutely spruce up the detail and appearance of the front end of the aircraft - especially when used in conjunction with the Loon correction set! It's nice to see another company offering detailed engine kits to further enhance large scale WWI aircraft, but as with offerings from other companies, a set such as this is not for beginner modelers. Those with a good set of tweezers and experience working with resin and tiny parts should not have any difficulty building this one up. Very highly recommended!
Where to Buy
With the Aviattic website being revamped at the present time, orders and questions can be directed to Aviattic at sales@aviattic.co.uk. Hannants also carries a large line of Aviattic's decal offerings, so we may soon see the resin line come available through retailers as well.
Thank you to Richard at Aviattic for providing this review sample.
© Mike Swinburne 2015
This product is available from the following LSP sponsors
This review was published on Sunday, February 22 2015; Last modified on Monday, November 30 2015