AoA Decals | 32-001: Intruders from the Beach and 32-002: A-6 Intruder Stencils (All Hi Viz Variants)
Reviewed by LSP_Paul
AoA Decals hits the beach with two incredible decal sheets for the A-6 Intruder!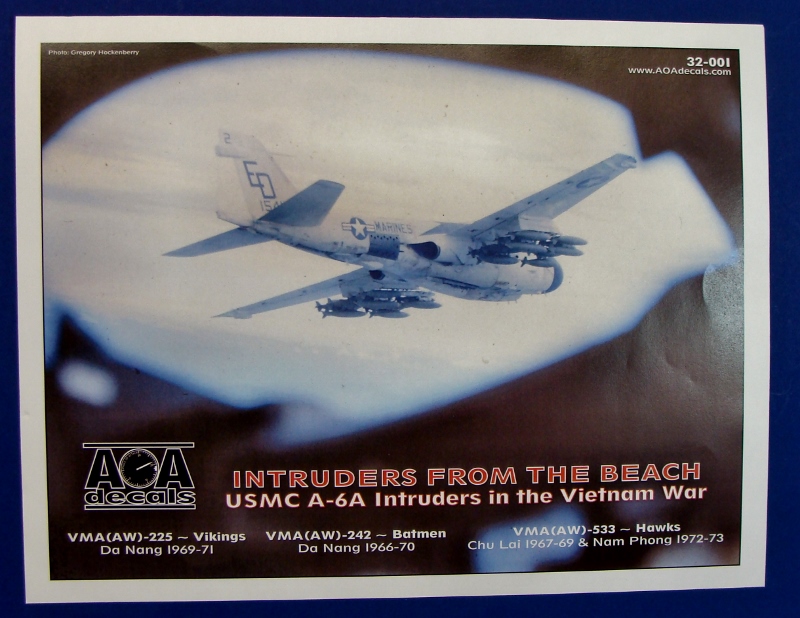 AoA Decals makes their debut in the world of 1/32 decals with these first two sheets, and man what a fine example of getting every last detail right!
You can tell Steve is a modeler by the level of detail and carefully researched markings and data provided to make an excellent example of the A-6 Intruder used by the USMC in Vietnam.
The Hi-visibility data sheets can be used on any A-6 that used standard data stenciling, and will be a welcome addition to any of the other aftermarket decals now available for the huge Trumpeter kit. The instruction sheets and included mini DVD should leave little doubt where all those tiny markings go for the stencils, and the large squadron markings are absolutely beautifully done as well. There are even the little details that make a model a real standout such as markings for the weapons racks and ejection seats! Not sure what to hang on the aircraft? AoA even researched typical load outs for the aircraft in question based on the time frame! Really great attention to detail Steve!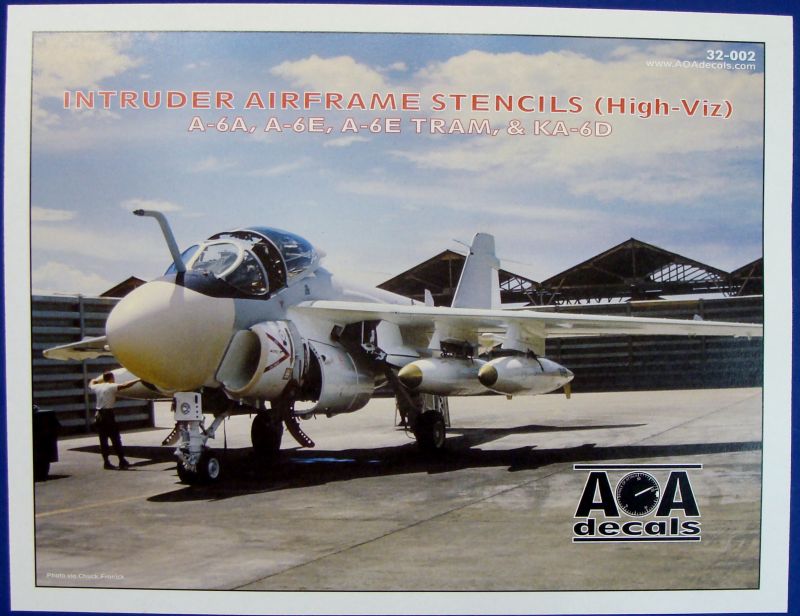 The Decals!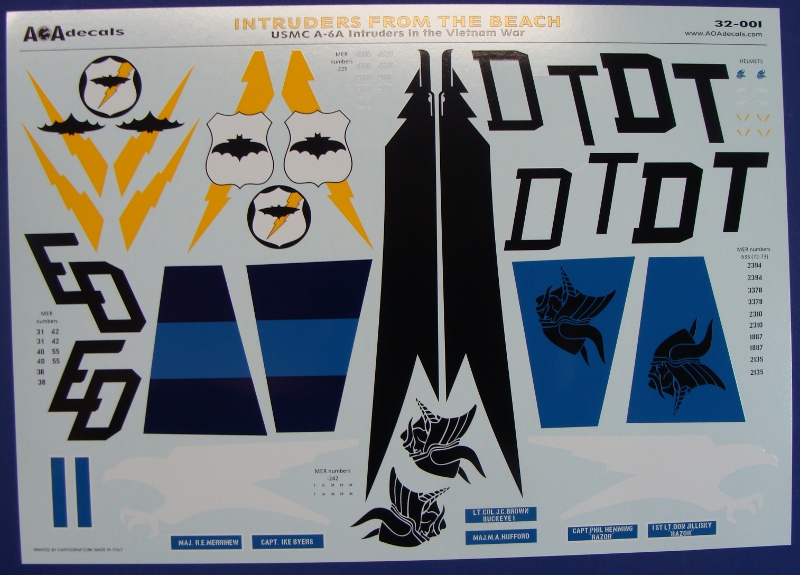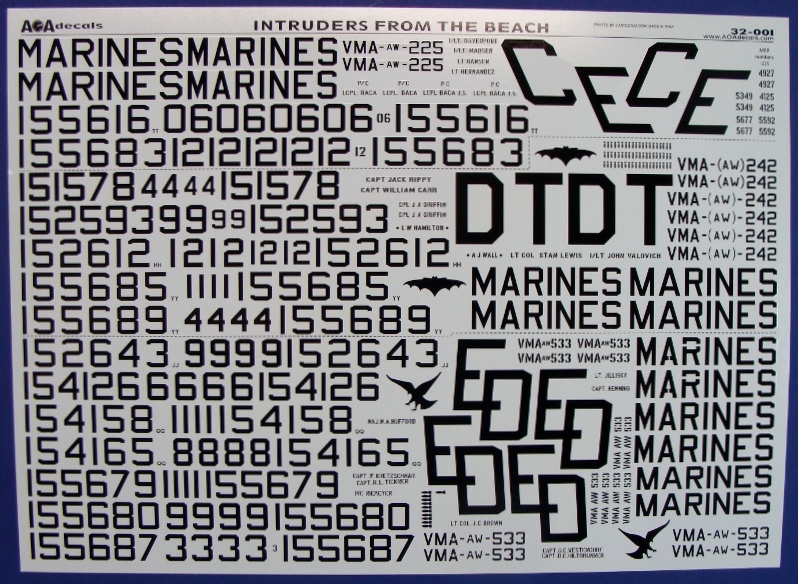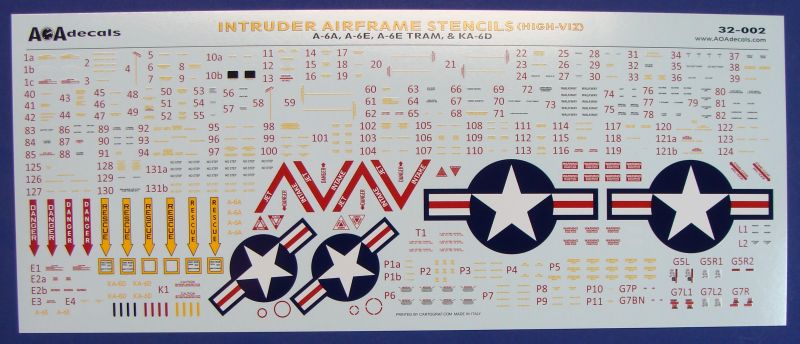 This extensive and comprehensive decal sheet covers the three land based USMC A-6 Intruder squadrons during the Vietnam War: VMA(AW)-225, -242, and -533; and was made possible only with the assistance of the Marine veterans themselves. Primarily seven schemes are featured, however this sheet provides the option to represent one of many possible Intruders from any time frame for each squadron.
23 Marking Options (14 Aircraft) Included:
3 options (2 aircraft) for VMA(AW)-225 Vikings while at Da Nang Air Base, South Vietnam, from 1969-71
7 options (5 aircraft) for VMA(AW)-242 Batmen while at Da Nang Air Base, South Vietnam, from 1966-70
5 options (3 aircraft) for VMA(AW)-533 Hawks while at Chu Lai Air Base, South Vietnam, from 1967-69
8 options (4 aircraft) while at Royal Thai Air Base Nam Phong (aka "The Rose Garden"), Thailand, from 1972-73
Accurate stencils provided for one A-6A; for the first time in any scale these are FULL airframe stencils.
Decals also included for MER/TER numbers (various types), crew helmets, and fuel tanks.
The Instructions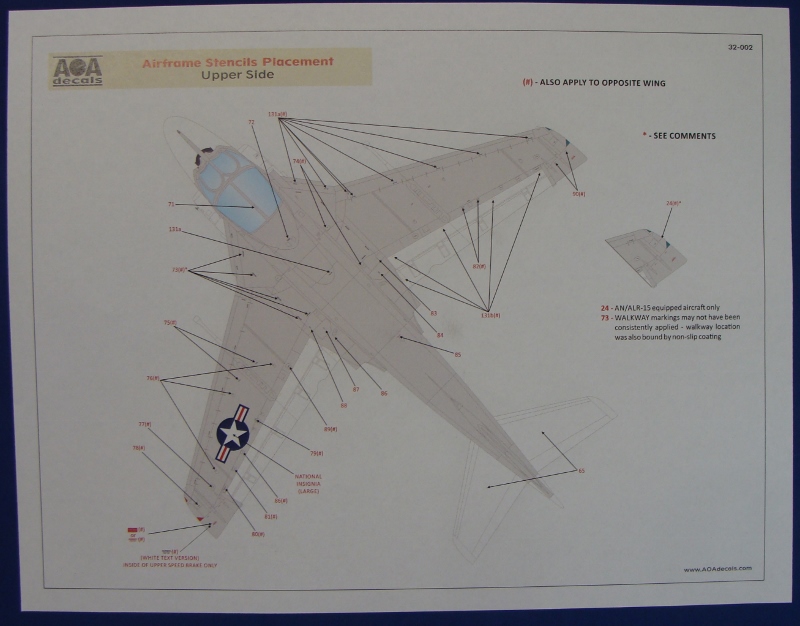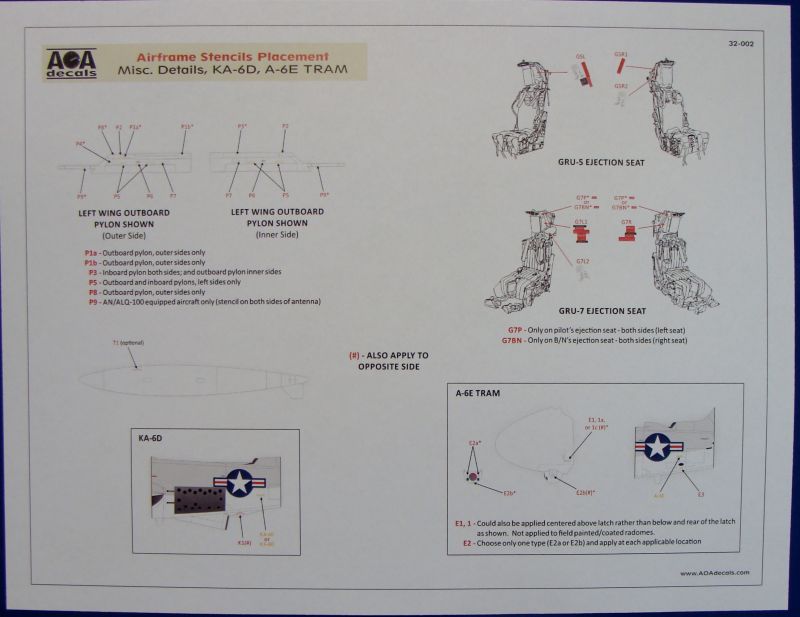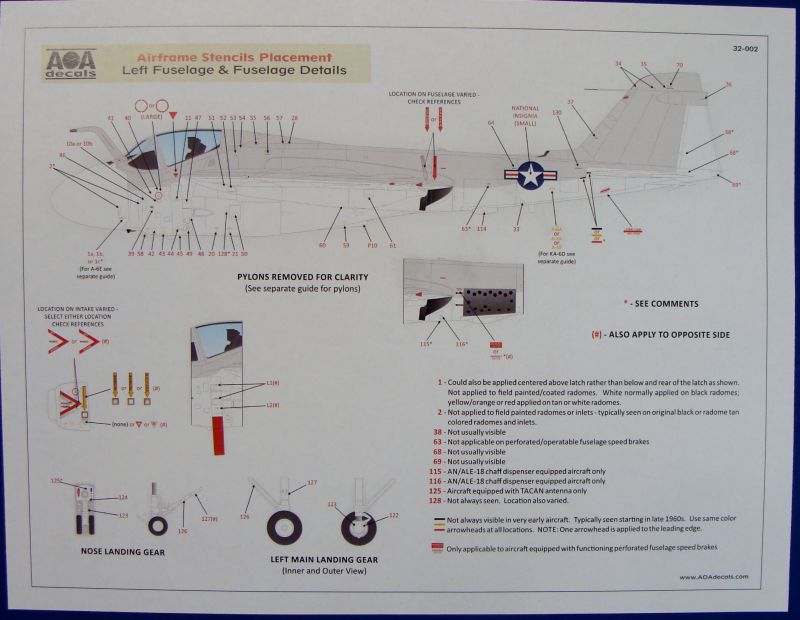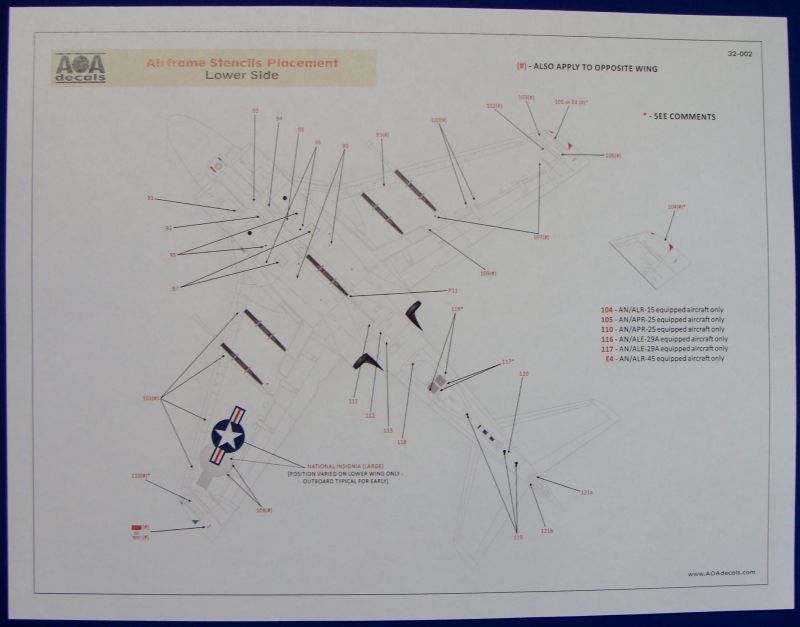 Instructions provided on mini-CD, containing:
Introduction
Trumpeter kit modification information
Possible A-6A configuration information
Marking notes
Typical ordnance loadout charts for the three squadrons
Stencil placement
Single page for each marking option (3 view)
Decals are printed by Cartograf.
Conclusion
AoA Decals has hit an out of the park home run with these two new sheets. Everything to mark up a Marine A-6 from the Viet Nam war is included and you'll have lots of spares left to help you if you are brave enough to build a flight of intruders.
I cant wait to see what AoA comes out with next!
Thank you to Steve at AoA Decals for the review sample.
© LSP_Paul 2015
This review was published on Monday, February 23 2015; Last modified on Thursday, October 27 2016