Aviattic | 1/32 WWI US Air Service Pilot, Observer & Mechanic
Reviewed by Mike Swinburne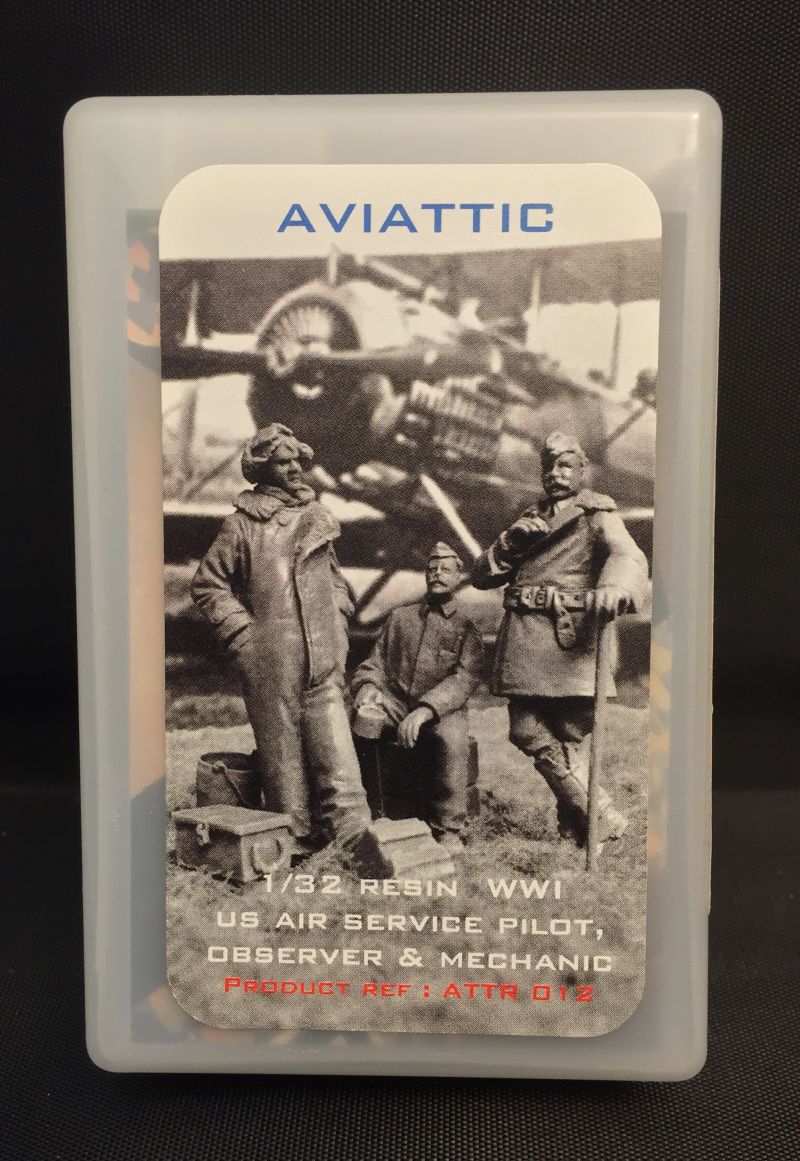 Recently, Aviattic branched out from only offering lozenge decal sets for First World War German aircraft, and now has a small but growing line of resin aftermarket accessories and figures designed to add scale details and realism to your builds. Today we are focusing on the US Air Service figure set, containing three figures (pilot, observer, and mechanic) and some simple ground accessories.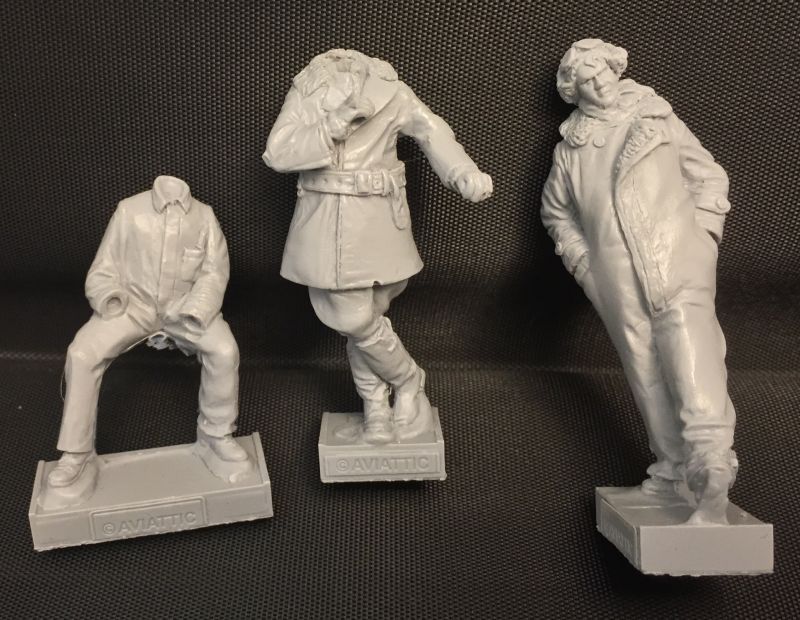 Opening the Box
The more-complex Aviattic resin sets like the US Air Service figures come packaged inside a translucent white plastic box roughly the size of two stacked decks of playing cards. The grey resin parts are split between two zip-lock bags. At first glance, it's strange to see one fully-molded pilot and two figures without their heads. A quick glance in the other zip-lock bag confirmed that Aviattic was not actually trying to sell decapitated airmen; the heads are molded separately for the other two crew figures. This set also contains several hand tools, a bucket, a wheel chock (?) and what appears to be a tool box and small crate. No instructions are included but with the low parts count, none are needed. Check your references for information on uniform colours.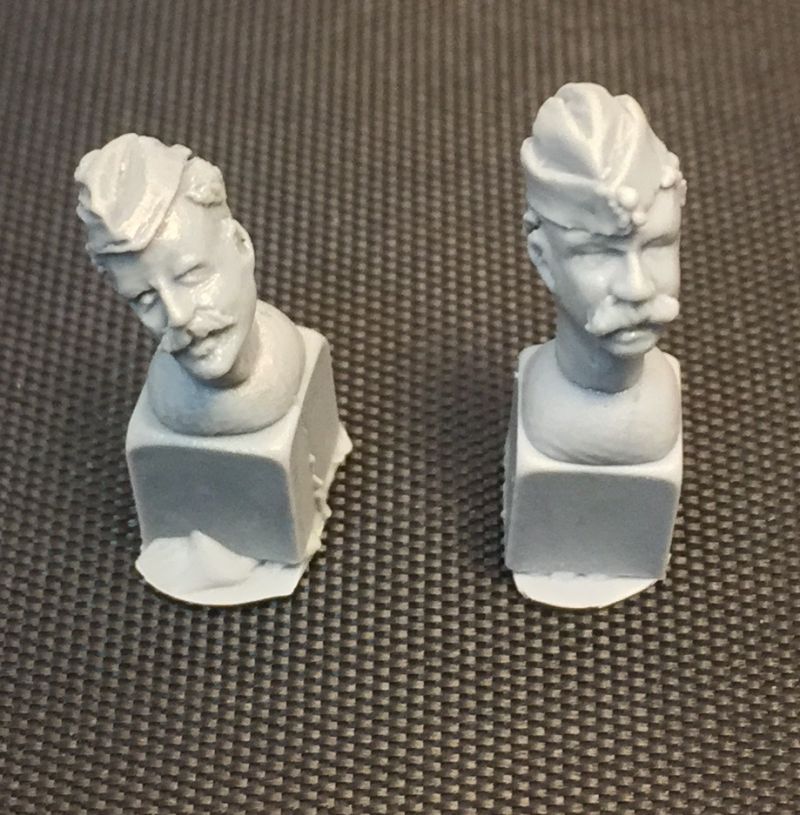 Overall Impressions
I have never seen unbuilt resin figures in person before, but to my eye, the level of detail and quality of the castings is very good. Scanning over the parts, I found only two minor imperfections - one small step in the back of one figure likely due to a mold misalignment, and an air bubble at the bottom edge of the jacket of the standing headless figure. Anyone with the skills to build resin sets should already be familiar and knowledgeable in correcting these without much difficulty. Recommended!
Where to Buy
With the Aviattic website being revamped at the present time, orders and questions can be directed to Aviattic at sales@aviattic.co.uk. Hannants also carries a large line of Aviattic's decal offerings, so we may soon see the resin line come available through retailers as well.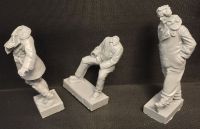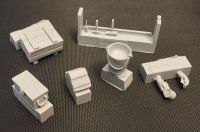 ---
Thank you to Richard at Aviattic for providing this review sample.
© Mike Swinburne 2015
This product is available from the following LSP sponsors
This review was published on Monday, February 23 2015; Last modified on Monday, November 30 2015