Aviattic | 1/32 Resin Fokker E.IV Cowling
Reviewed by Mike Swinburne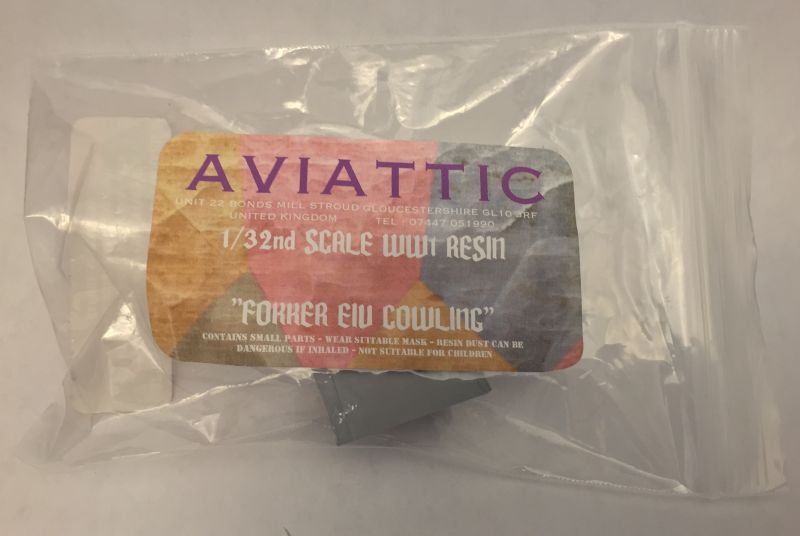 A recent addition to Aviattic's line of resin accessories is a replacement engine cowl for Wingnut Wings' Fokker E.IV Eindecker. From what I understand, this set was designed as a replacement to the kit cowl for use with the resin Oberursel engine from Taurus; apparently the kit cowl does not offer enough room for the completed resin engine.
The cowl is a simple one-piece affair and comes in a clear zip-lock bag with a lozenge-print label to identify the contents. This seems to be a copy of the kit cowl piece, thinned to a more realistic scale appearance. It's possible additional details were added but I don't have the original cowl available to confirm. The cooling holes on the front will need flash removed from the inside and you may need to give the edges a quick swipe with a scalpel blade, but overall, preparing this cowl should be a fast job. Care will be needed when cutting through the central pour stub as this sits in the center-top of the cowling and any marring will be magnified if you depict an aircraft with an unpainted metal cowl. I spy two air bubbles in my example of the cowl but they are not in areas at risk of jeopardizing any details, simply fill with your preferred putty/glue and you should be all set. Overall, a very nice effort. Recommended!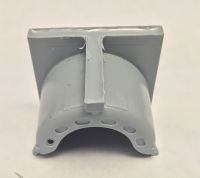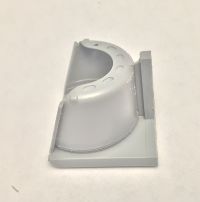 ---
Where to Buy
With the Aviattic website being revamped at the present time, orders and questions can be directed to Aviattic at sales@aviattic.co.uk. Hannants also carries a large line of Aviattic's decal offerings, so we may soon see the resin line come available through retailers as well.
Thank you to Richard at Aviattic for providing this review sample.
© Mike Swinburne 2015
This product is available from the following LSP sponsors
This review was published on Wednesday, February 25 2015; Last modified on Tuesday, May 03 2016