Aviattic | 1/32 Nieuport 28 Engine Cowling
Reviewed by Mike Swinburne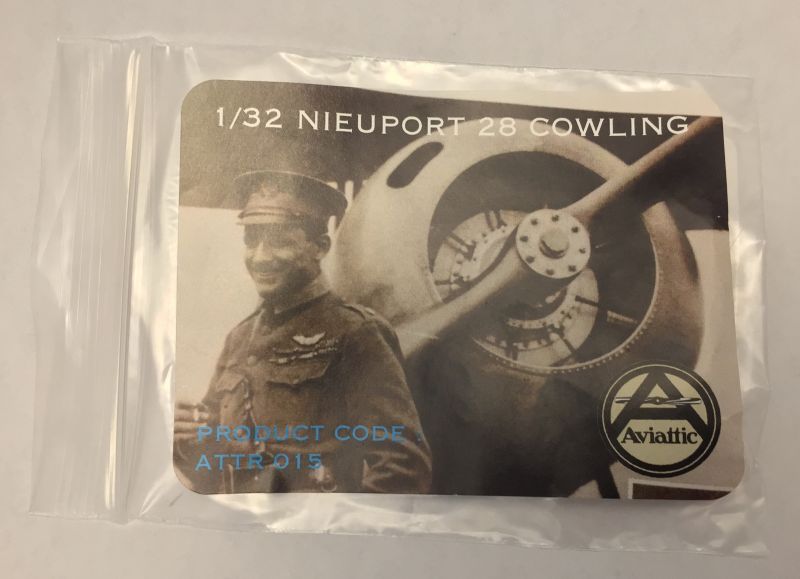 Another recent addition to Aviattic's line of resin accessories is a replacement engine cowl for Roden's Nieuport 28 kit. From what I understand, the Roden kit is one of the nicer WWI subjects available from the company, but there area areas which can benefit from added detail. One such area is the engine cowl and Aviattic has come to the rescue with this release.
A single resin part makes up the set, this is a drop-in replacement for the plastic part in the Roden kit. The cowling comes in a zip-lock bag with a label containing a zoomed-in photograph of an Ni28 front end. While I do not have an Ni28 kit to confirm, I believe additional rivet details have been added and the cowl piece has likely also been thinned, at least around the vent openings, from the kit piece to produce a more realistic appearance in this scale. The part is quite nicely cast with sharp detail. You will need to clean up the cooling holes and front opening, and there are a few air bubbles in my sample that you will need to watch out for. These should all be able to be filled and smoothed over without much difficulty, resulting in a beautiful enhancement for your late-model Nieuport. It is disappointing to see some larger air bubbles than other Aviattic resin offerings, but it's nothing that can't be handled by even builders with little resin experience. Overall, a very nice effort. Recommended highly enough that I might go out and buy the Ni28 kit this weekend!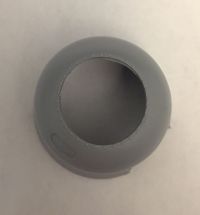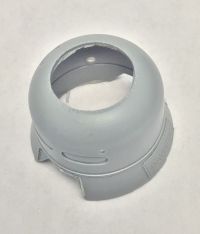 ---
Where to Buy
With the Aviattic website being revamped at the present time, orders and questions can be directed to Aviattic at sales@aviattic.co.uk. Hannants also carries a large line of Aviattic's decal offerings, so we may soon see the resin line come available through retailers as well.
Thank you to Richard at Aviattic for providing this review sample.
© Mike Swinburne 2015
This product is available from the following LSP sponsors
This review was published on Wednesday, February 25 2015; Last modified on Monday, November 30 2015