Fotocut | Sutton Harness Hardware
Reviewed by Randy Bumgardner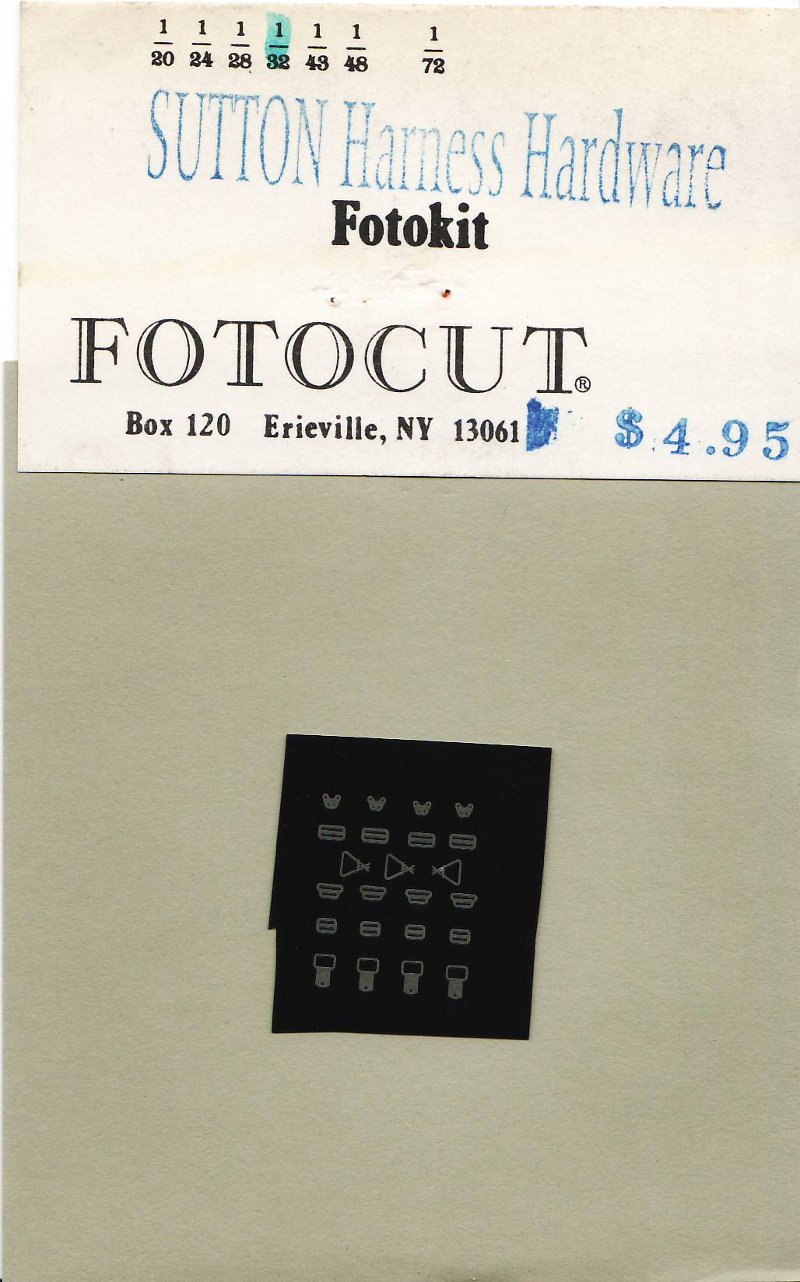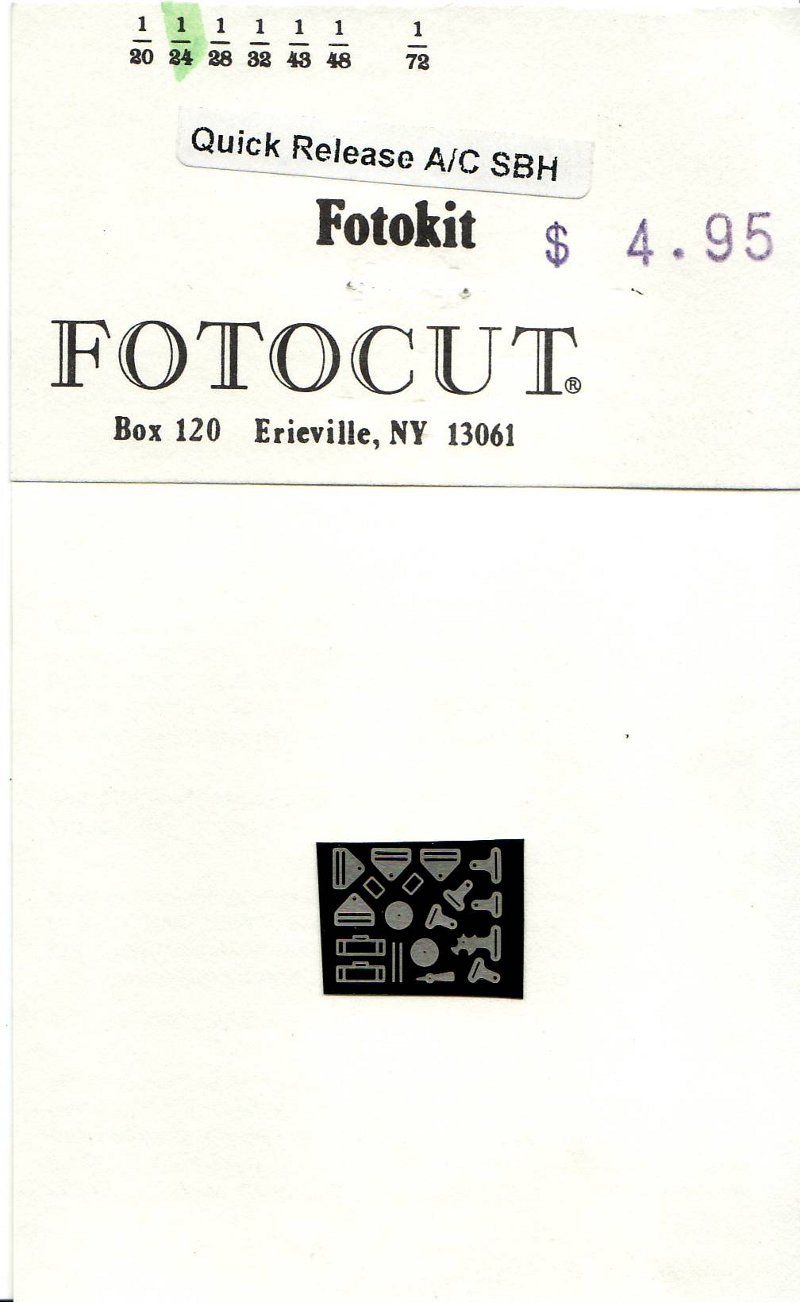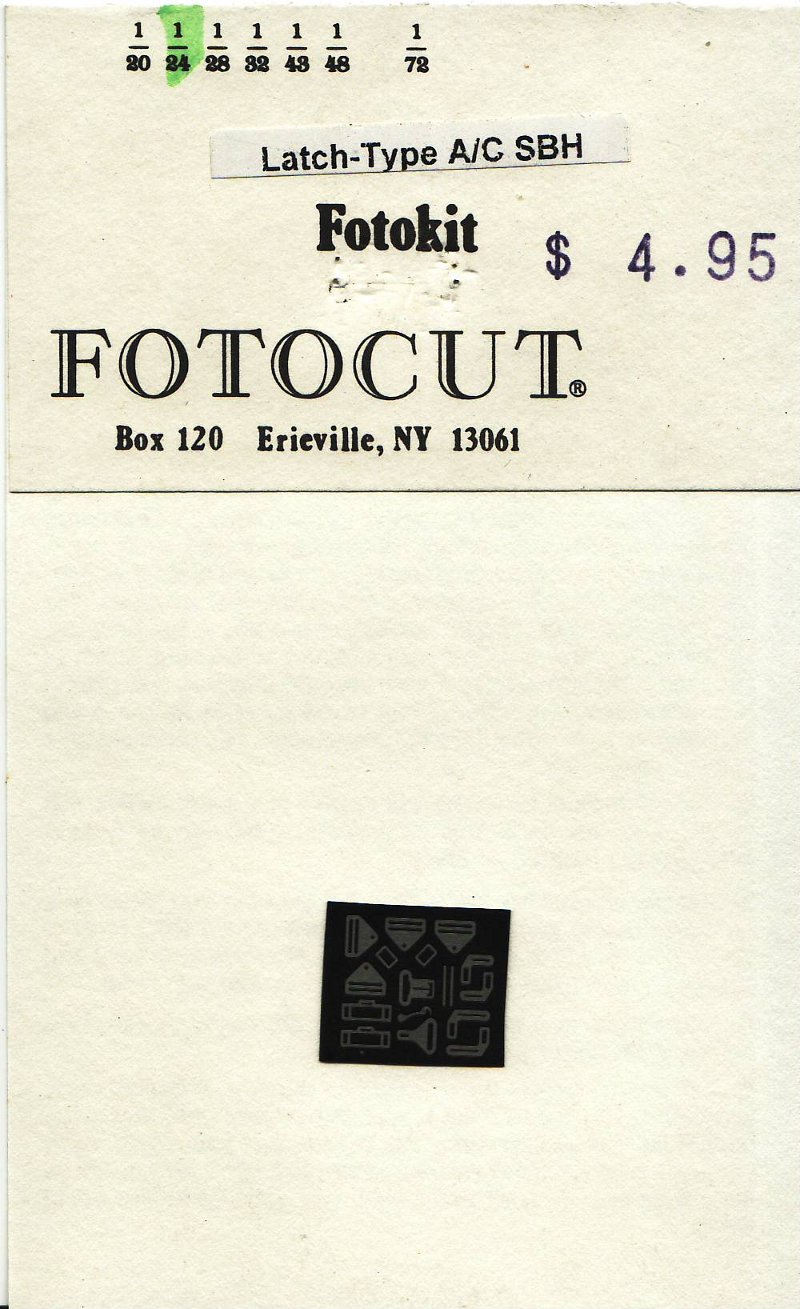 So, you want to add some paper or masking tape seat harnesses to your model. What are you gong to do about the buckles? Well, depending on the type of buckle you need, Fotocut may have an answer for you. In their line of photo-etch accessories, Fotocut also produces buckles and latches for the Sutton Harness, as well as hardware for quick-release and latch-type harnesses.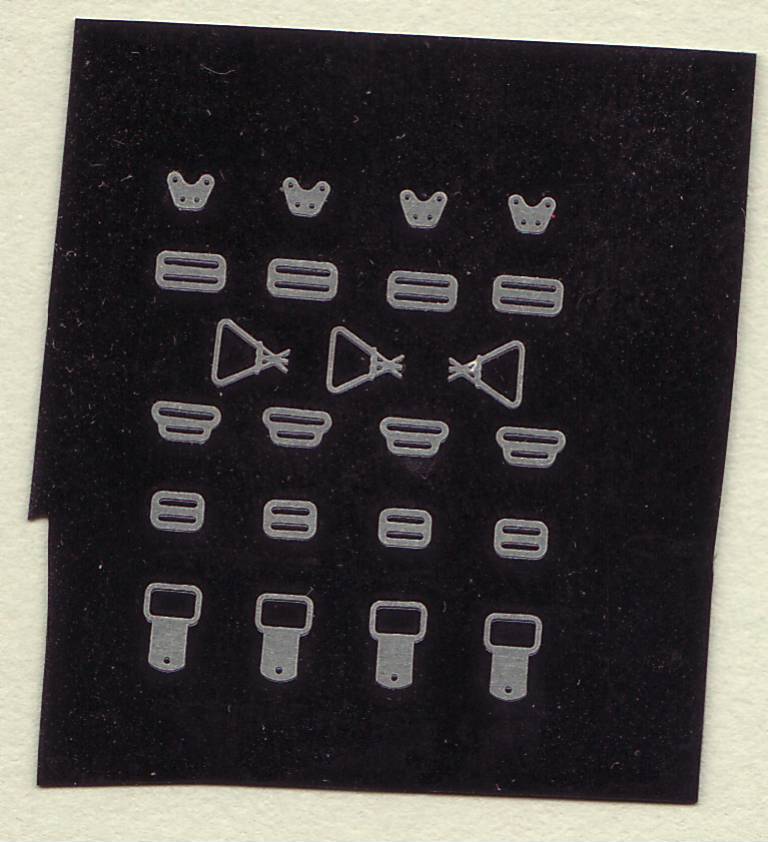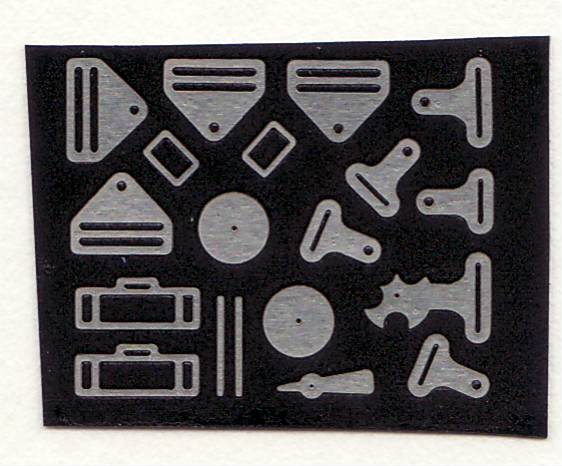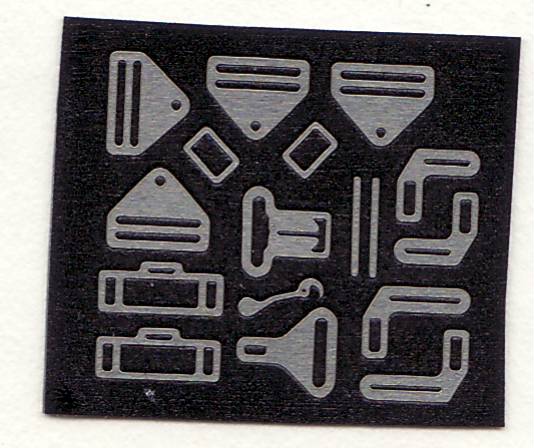 Each of these sets is produced with Fotocut's attention to detail. The parts are petite and very well done. The detail is very nice and will make a great addition to any cockpit.
All of the photo-etched parts are packaged on a plastic backing using Fotocut's unique fret-less design. The modeler should read the general instructions on the back of the package for tips on using these photo-etch parts.
These are a nice inclusion to any modelers spares box or scratchbuilding parts inventory. They are a great way to add that subtle detail to a cockpit or crew area.
A very special "Thank You!" to Fred 'oleetcherfred' Hultberg for the review samples.
For more information, including ordering contact Fotocut.
Or, via regular mail:
FOTOCUT
Fred Hultberg
Box 120
Erieville, NY 13061
© Randy Bumgardner 2009
This review was published on Saturday, July 02 2011; Last modified on Wednesday, May 18 2016