G-Factor | 32012: Spitfire Mk IX Landing Gear
Reviewed by David Jones
In the wake of the release of Tamiya's brilliant Spitfire kit, we get our first peek at some aftermarket goodies to go with it.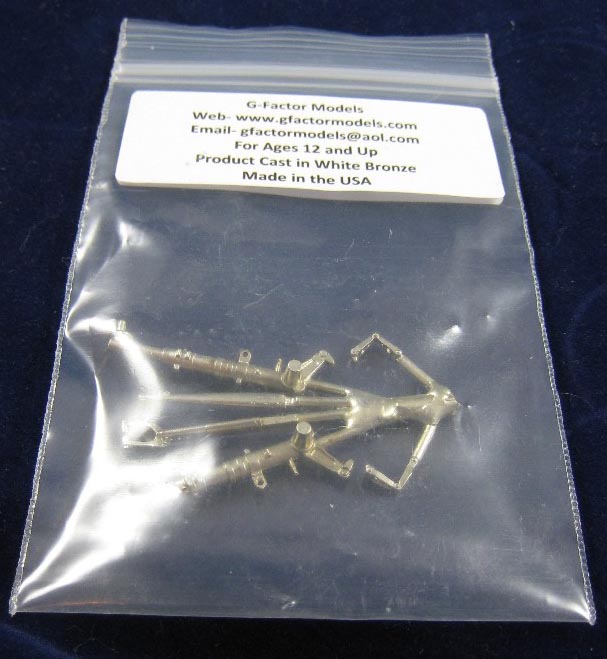 What do you get in the bag? Main LG legs with oleos, tail gear strut and a replacement antennae mast. All are cast as one in white bronze.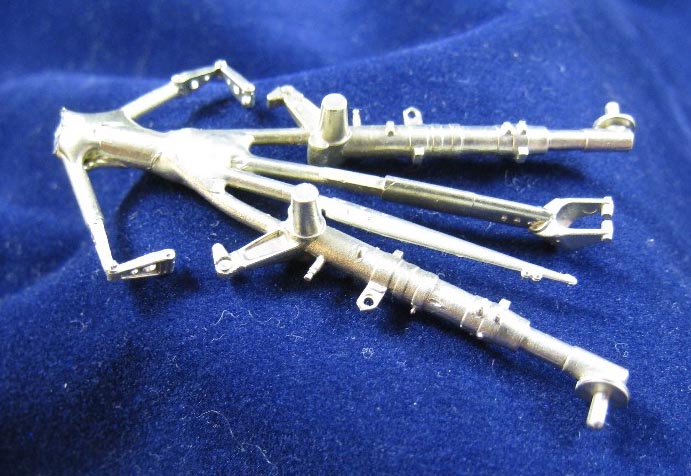 The quality of the casting is superb with very fine details crisply rendered. Unlike most white metal gear I've seen, virtually no clean-up of these parts will be needed. The big question however is: does this set offer anything over and above the Tamiya kit parts? Well... not by much. The main legs that come with the kit are in two halves which need to be glued together, which means there may be some minor seam work to be done. Obviously the G-Factor legs are substantially stronger than the plastic legs but in a kit this size that extra strength isn't really an issue. The dimensions of both sets of legs are as close to identical as my Mk.2 Eyeball can discern.
Comparing the two side-by-side: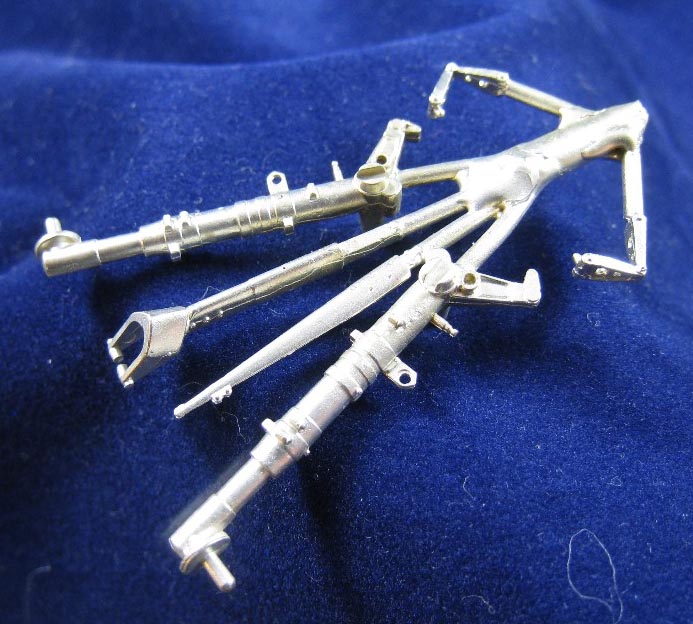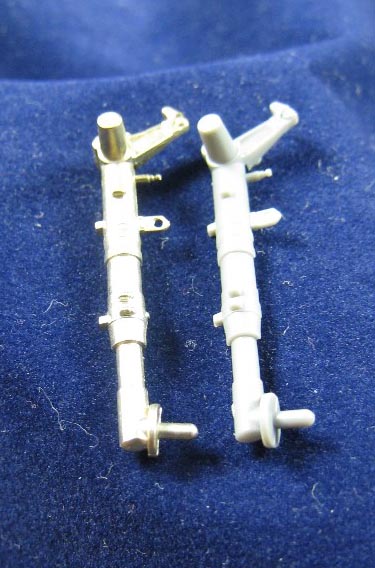 These pics strained the limits of my cameras macro setting. Sorry I couldn't zero in even more. The G-Factor leg is on the left.
I can say that the details on the G-Factor parts are a bit sharper. Adding the break lines (included in the Tamiya kit) will make either look great with little additional work. I think that the extra sharpness is more noticeable on the tail wheel and the included mast is extremely nice. Having broken a mast or three in my time, the additional strength here may be even more appreciated than in the legs.
So, while I'm a huge fan of G-Factor landing gear, and this is another fantastic set, the kit parts are also fantastic. The differences are what can only be called miniscule. Am I glad I bought this set? Yes. Would I buy more for additional Spitfire builds? Probably not. The Tamiya kit is just so good that there really isn't much to do by way of improvements.
© David Jones
This review was published on Saturday, July 02 2011; Last modified on Sunday, January 08 2017