Grand Phoenix | 32002: Me 163 Cockpit
Reviewed by Matt Gannon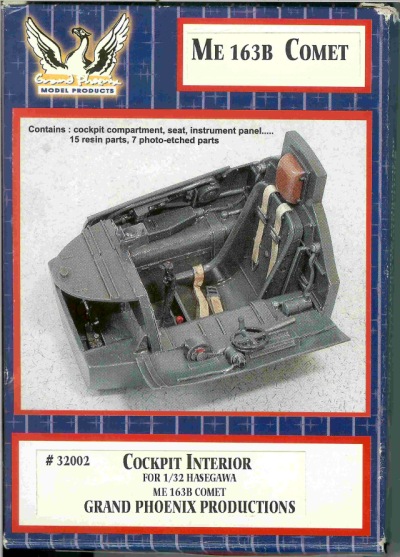 The 163B has always been a source of fascination for me. The entire concept of its deployment was a radical departure from conventional thinking of the times. No patrolling as such, just "wait till they're in range and go get em". Even though operationally it may have been a flop, does it matter? This plane transcends war with its quest for unmatched adrenaline pumping performance.
Can you imagine how its incredible speed, tiny size, yet powerful punch must have had a demoralising impact on any allied airman? Its unique shape and simply staggering performance must have made Mustang pilots feel like they were in school buses. In fact I'm sure that amongst Luftwaffe fighter pilots anyone flying the Komet must have been regarded as nuts.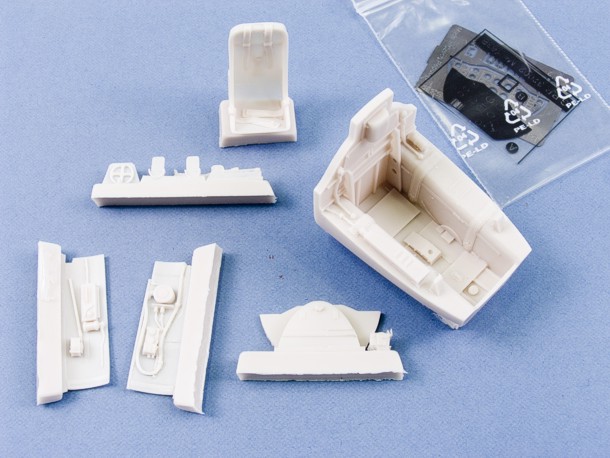 The cockpit set is a multimedia affair, with PE instrument panel (perfecto), acetate instrument markings (awesome) and resin castings. The resin is flawless and looks brilliantly detailed though you be the judge of how accurately it reflects the 163B cockpit. The majority of the pit is shaped like a tub that you add some minor further details to so assembly is pretty straight forward. Seat belts are a moulded on affair and only require painting and weathering. There are some very clear instructions provided with the kit.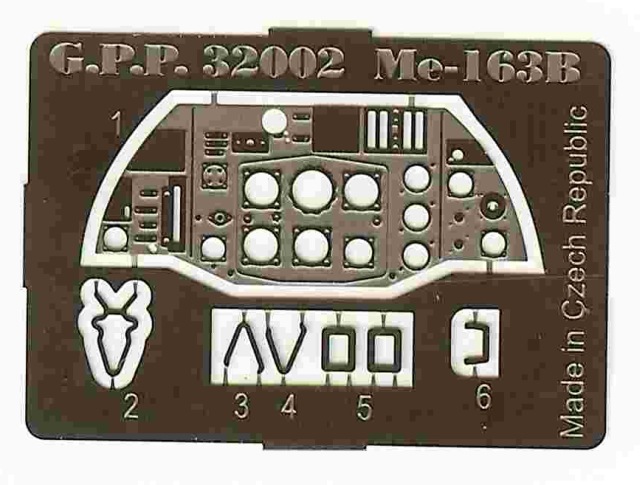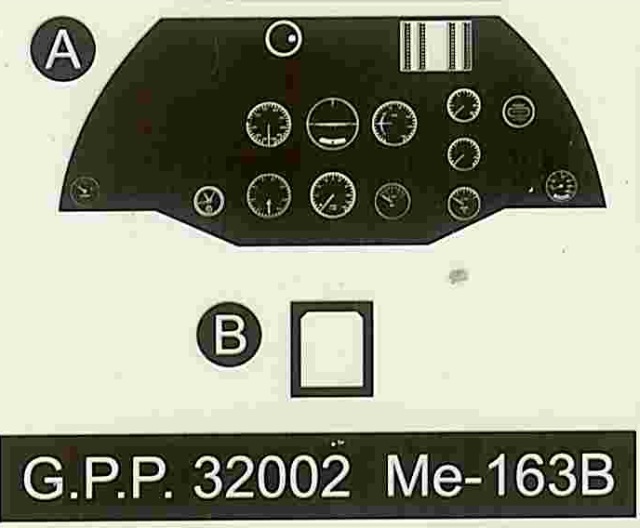 I haven't used my cockpit set yet so can't comment on any fit issues but boy does this look the goods compared to the kit parts. I recommend you have a look at a few detail shots from the fantastic Me 163 Komet site to compare against the resin detail offered in the cockpit set.
Komet site: http://www.xs4all.nl/~robdebie/me163.htm
Cockpit Shots: http://www.xs4all.nl/~robdebie/me163/canada.htm
You'd be hard pressed to need much more reference information considering what is provided on the site.
My Grand Phoenix set was courtesy of Dave Pratt in Canada and his Hurricane Katrina sale. Tip my hat to Dave...top man, very generous of you to help out your friends who lost nearly everything.
© Matt Gannon 2006
This review was published on Saturday, July 02 2011; Last modified on Wednesday, May 18 2016