Eagle Editions | EagleFiles EF#3: Augsburg's Last Eagles
Reviewed by Kevin Williams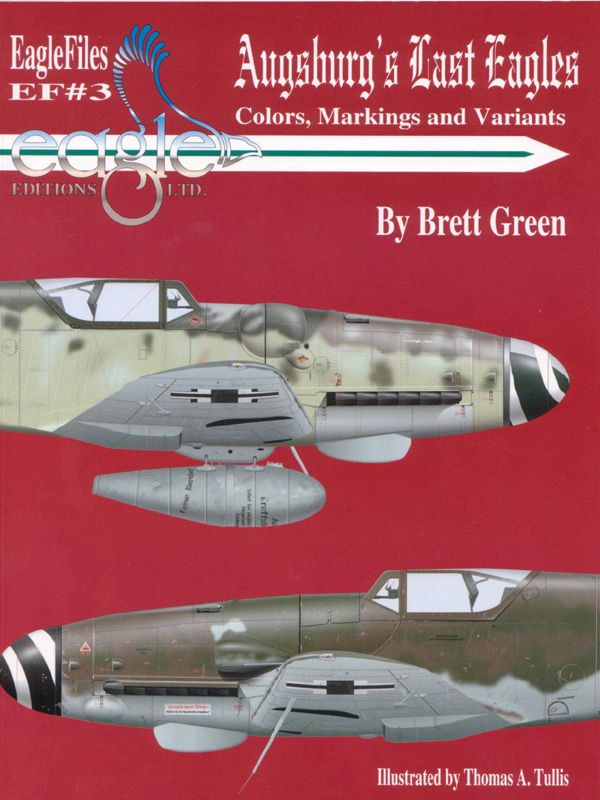 This reference is a rather interesting approach re: the Messerschmitt Bf 109, concentrating as much as it does, on markings, schemes, colors and variations of this one single subject, concentrating specifically on the G and K airframes. It would seem that no stone is left unturned, as chapters include (but are not limited to): RLM colors, gray years, defensive colors, late war variations and RV bands, as well as tactical and ID markings.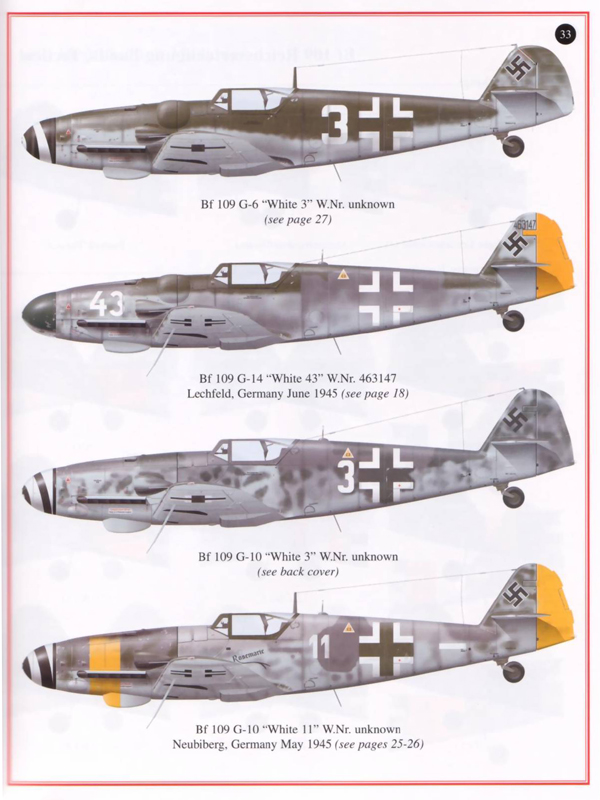 The text is augmented with a nice selection of period photos, each to illustrate variations as well as standard practices, many previously unseen by myself. The artwork that is included from Tom Tullis is quite acceptable. I particularly enjoy the variations in RV bands depicted. A color reference chart for one specific aircraft (W. Nr. 163824) is included which explains in detail the appearance of said airframe.
Marking questions are also addressed in this volume, and may be of considerable assistance to some. The book is completed with the addition of 1:48 scale drawing profiles (elevations only).
A few color photos round out the presentation.
All in all, a very nice, compact (70 plus) pages, that I can recommend to anyone clamoring for more data on late-war 109s.
© Kevin Williams 2015
This product is available from the following LSP sponsors

This review was published on Sunday, June 07 2015; Last modified on Saturday, June 13 2015