fündekals | Propeller Manufacturer Logos
Reviewed by Kevin Williams
fündekals :) has seen an opportunity to fill what may well be a routine void on the part of many kit manufacturers, the complete absence of, or poorly illustrated when present, prop manufacturer logos. fündekals :) has therefore, come up with a pretty nifty idea, by creating a sheet of three different logos for propellers routinely used on WWII American aircraft: Aeroprop, Curtiss Electric and Hamilton Standard.
These decals (wonderfully printed by Cartograf of Italy), are really quite an eye treat, appearing to be in perfect register, and quite opaque. Given the already established credibility that Cartograf enjoys, I see no reason to dwell further on that aspect.
With the exception of these smaller detail sheets, fündekals :) also offers up downloadable instructions, that are very often great references unto themselves, with illustrative examples of the products featured, as well as a breakdown on the interpreted data depicted, a very nice touch indeed, and may be an industry first, as I know of no other decal companies that go to such great lengths to provide the modeler with such in depth documentation.
On this one sheet (and two full sheets are included), you get the following: (24) Hamilton Standard, (24) Curtiss Electric and (16) Aeroprop logo decals.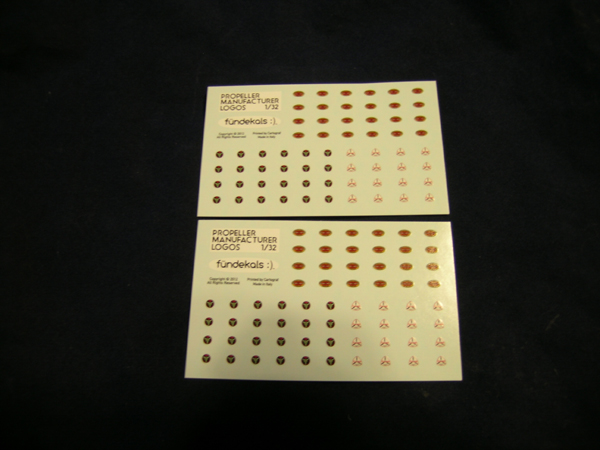 Details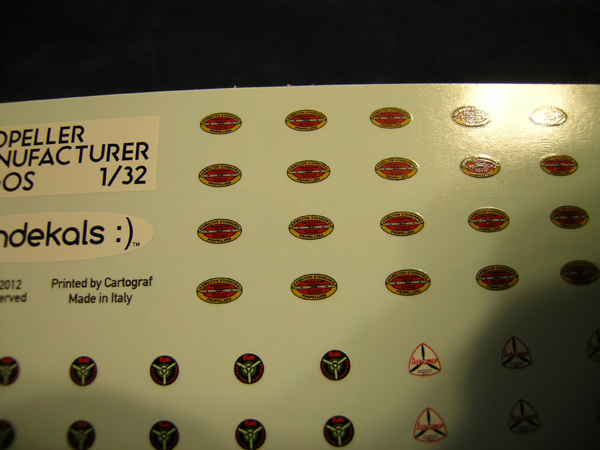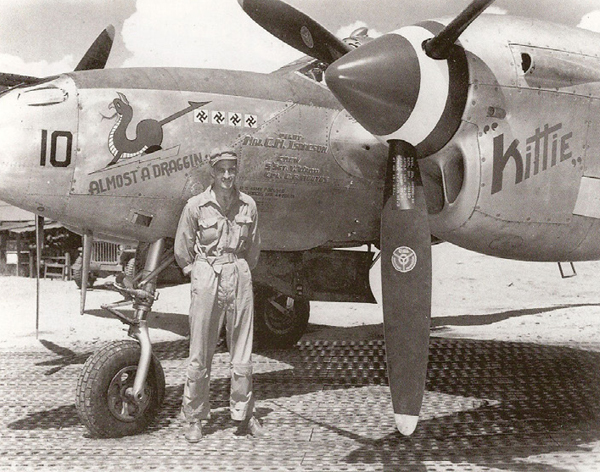 All things considered, if you're looking for a comparatively easy addition to one of your WWII Allied prop aircraft types, these may well be just the ticket, duplicating what the manufacturers were very typically keen on, displaying their company logo with pride.
This product is highly recommended.
Thanks to fündekals :) for the review sample.
© Kevin Williams 2015
This review was published on Tuesday, August 18 2015; Last modified on Friday, August 21 2015