fündekals | P-40N Lulu Belle
Reviewed by Kevin Williams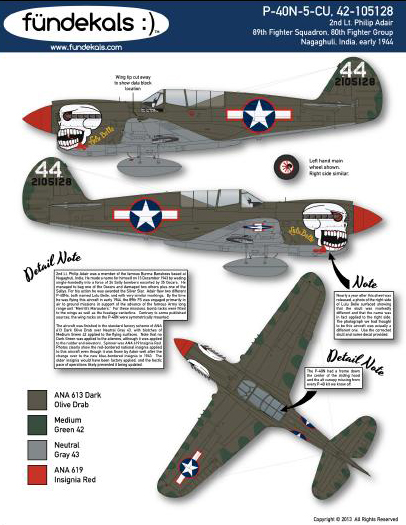 fündekals :) has provided here, a very nice set of decals specifically tailored to one particular P-40N: Lulu Belle of the 89th Fighter Squadron, 80th Fighter Group, India, piloted by 2nd Lieutenant Philip Adair. While it's somewhat difficult for me to pigeon-hole one particular P-40 as a favorite, these skull marked versions, along with the Aleutian Tigers and AVG machines, are certainly among my favorites: in fact it's likely I'll hunt down a Hasegawa N one of these days, specifically to use these decals on!
These decals (wonderfully printed), are really quite an eye treat, appearing to be in perfect register, and quite opaque. Given the apparent fine quality of the printing, I see no need to dwell further on this particular aspect.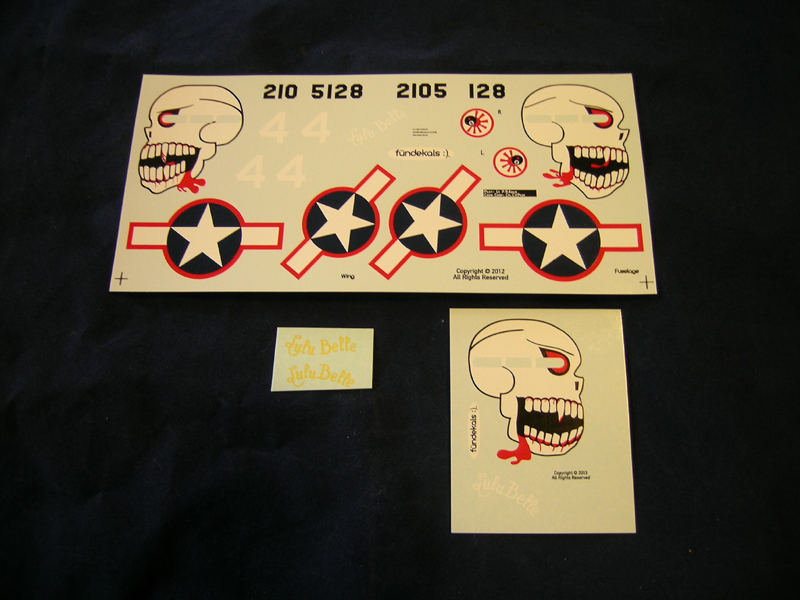 Alternate starboard skull configuration decal is also included, as are Lulu Belle in both yellow and white, the yellow (addenda) as replacements for the white, as further research/information came to light indicating that the name was indeed yellow. Also provided are the somewhat unique wheel covers, and four place national insignias with red surrounds.
fundekals :) also offers up downloadable instructions, that are very often great references unto themselves, with illustrative examples of the products featured, as well as a breakdown on the interpreted data depicted, a very nice touch indeed, and may be an industry first, as I know of no other decal companies that go to such great lengths to provide the modeler with such in depth documentation.
Note:
fundekals :) also includes bomb rack diagrams for those that may choose to "bomb up" their P-40.
All things considered, if you're looking for a unique set of markings for your P-40N, these may just fill the bill for you quite nicely, as the skull and red surround insignias should provide for a rather striking scheme.
This product is highly recommended.
Thanks to fündekals :) for the review sample.
Additional Recommended Reference/reading Material:
Squadron/Signal P-40 Walk Around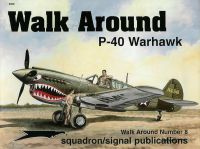 ---
Detail & Scale P-40, Part 2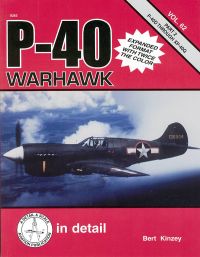 ---
Histoire & Collections P-40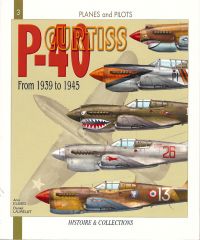 ---
© Kevin Williams 2015
This review was published on Sunday, August 23 2015; Last modified on Sunday, August 30 2015