fündekals | F4U Corsair - USMC
Reviewed by Kevin Williams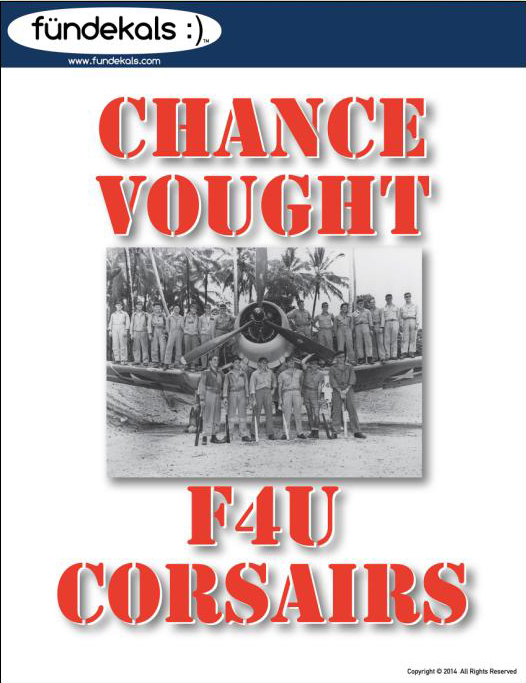 fündekals :) has provided here, some very interesting sets of markings for at least eight separate F4U Corsairs:
(6) F4U-1A (17440, 17833, 17883, 17991, 50042 & 50165)
(1) F4U-1D (50417)
(1) FG-1D (88056)
Impressive PDF of instructions for these machines, are no less than 24 pages, though I've only illustrated two, and are replete with gobs of notes and reference documentation, so care is recommended when deciding what scheme to choose, while taking full advantage of the supplied information. Unique airframe differences are noted, as are color peculiarities. Separate pages are also included with antenna details and insignia notes. This is by far the most ambitious set of instructions/decals that I've reviewed from this company to date.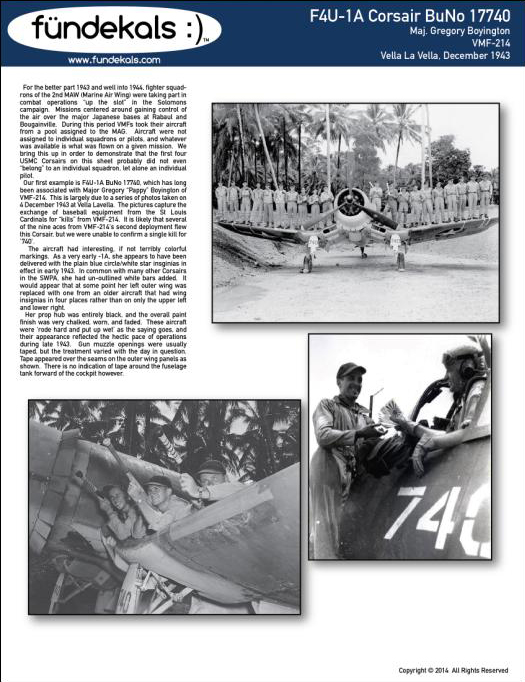 These decals (wonderfully printed), are really quite interesting, appearing to be in perfect register, very thin and quite opaque. Given the apparent fine quality of the printing, I see no need to dwell further on this particular aspect. Complete national and personal markings for all eight machines as depicted in the instructions are included. Enough tape material and configurations of same are provided to recreate virtually any of the taping arrangements in the forward fuel cell area, as are various wing stripes, in partiular (Greg Boyington (17440) and Marion Carl (17833).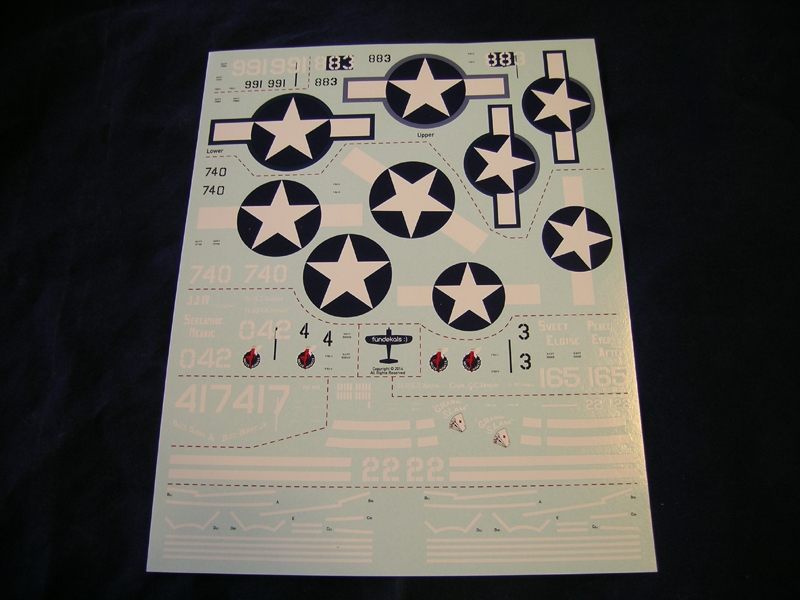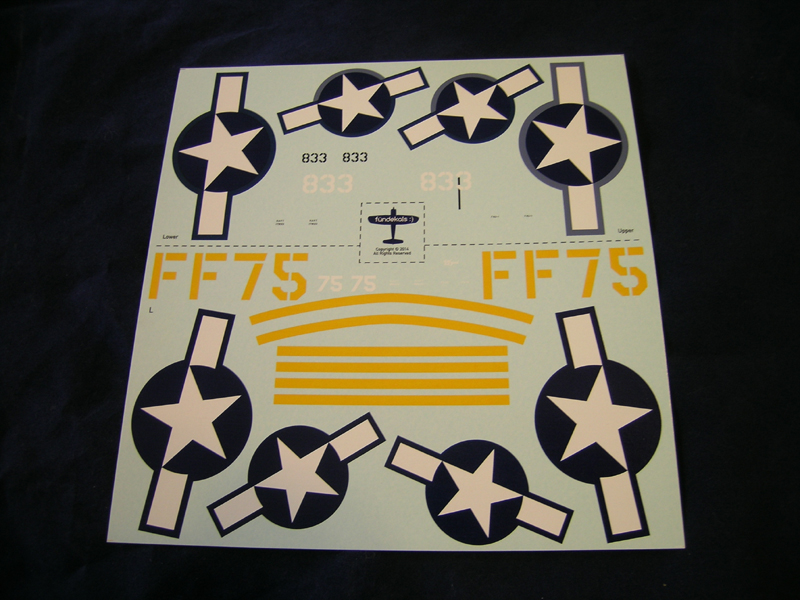 Note
fündekals :) also offers up downloadable instructions, that are very often great references unto themselves, with illustrative examples of the products featured, as well as a breakdown on the interpreted data depicted, a very nice touch indeed, and may be an industry first, as I know of no other decal companies that go to such great lengths to provide the modeler with such in depth documentation. This approach undoubtedly saves on overall expenses, and that's always a good thing.
Summary
All things considered, if you're looking for a truly unique set of markings for your Corsair (more than likely the Tamiya kit, since that's the best extant kit there is on the market), this set may just fill the bill for you quite nicely, as the uniqueness of the multiple variations available for one particular aircraft type, are somewhat unusual and interesting, at least in my opinion.
I'm very pleased to have this set for my use, as I was gifted with the Tamiya F4U-1A a few months back, and will now have an interesting variety of markings options ready to go.
This product is highly recommended.
Thanks to fündekals :) for the review sample.
Additional recommended (by me), reference/reading material:
Detail & Scale F4U Corsair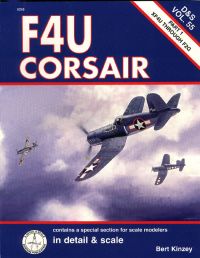 ---
Kagero Chance Vought F4U Corsair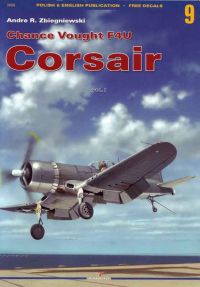 ---
© Kevin Williams 2015
This review was published on Wednesday, September 09 2015; Last modified on Thursday, December 29 2016