fündekals | Spitfire Mk.VIII: Wade
Reviewed by Kevin Williams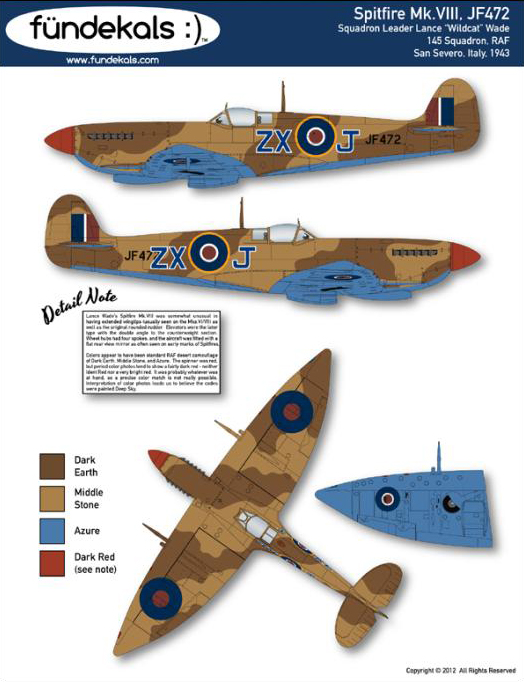 fündekals :) has provided here, a very interesting set of markings for one particular Spitfire pilot, Lance Wade, flying one Mk.VIII Spitfire, (JF472, Italy). Impressive PDF of instructions for this machine, is three pages long, and is replete with plenty of notes and reference documentation, so that the modeler can be confident that the depiction is correct.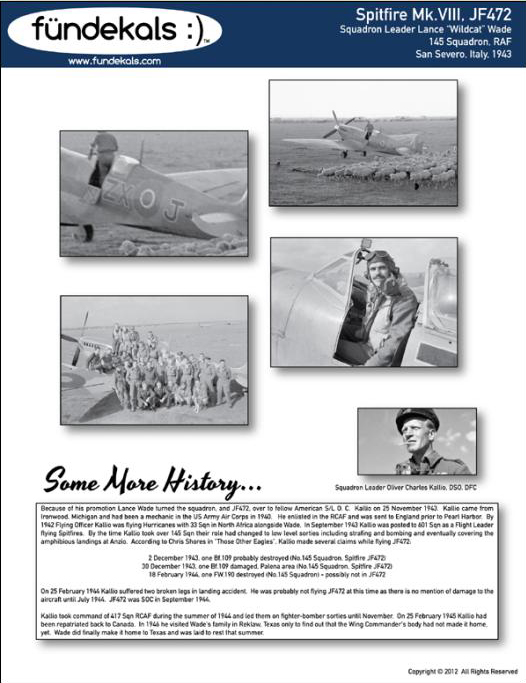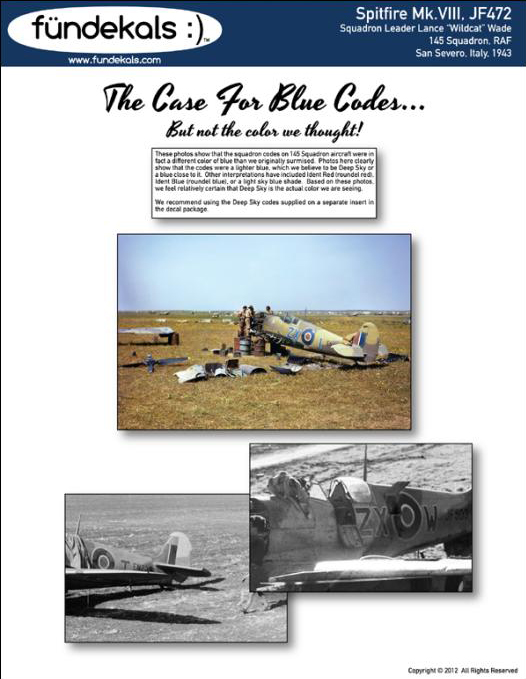 These decals (wonderfully printed), are really quite interesting, appearing to be in perfect register, very thin and quite opaque. Given the apparent fine quality of the printing, I see no need to dwell further on this particular aspect. Complete national and personal markings for Wades' machine as depicted in the instructions are included, with the option for the modeler to use alternate codes (blue with white outlines), as the accompanying documentation indicates this is completely appropriate.
(Worthy of note, is the inclusion of the aircraft serial number for starboard side, that has voids in numbers for locating underneath aircraft codes. This might prove to be a tricky operation, so great care is suggested for placing this serial correctly, as location of other decals (codes) directly related to proper positioning, are essential.)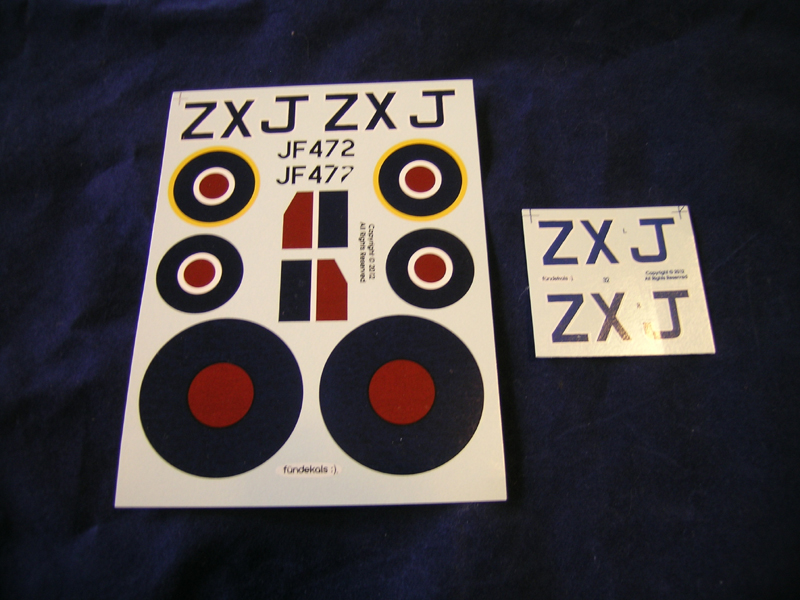 Note
fündekals :) also offers up downloadable instructions, that are very often great references unto themselves, with illustrative examples of the products featured, as well as a breakdown on the interpreted data depicted, a very nice touch indeed, and may be an industry first, as I know of no other decal companies that go to such great lengths to provide the modeler with such in depth documentation. This approach undoubtedly saves on overall expenses, and that's always a good thing.
Summary
All things considered, if you're looking for a nifty set of markings for your Type VIII Spitfire (more than likely the Tamiya kit, since that's the best extant kit there is on the market), this set may just fill the bill for you quite nicely.
This product is highly recommended.
Thanks to fündekals :) for the review sample.
Additional recommended (by me), reference/reading material:
AJ Press Supermarine Spitfire cz.2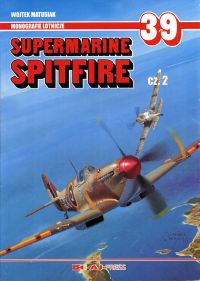 ---
Airlife Spitfire Mks VI-F.24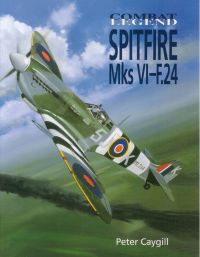 ---
© Kevin Williams 2015
This review was published on Friday, September 11 2015; Last modified on Wednesday, September 16 2015