fündekals | Spitfire Mk.I: Farquhar
Reviewed by Kevin Williams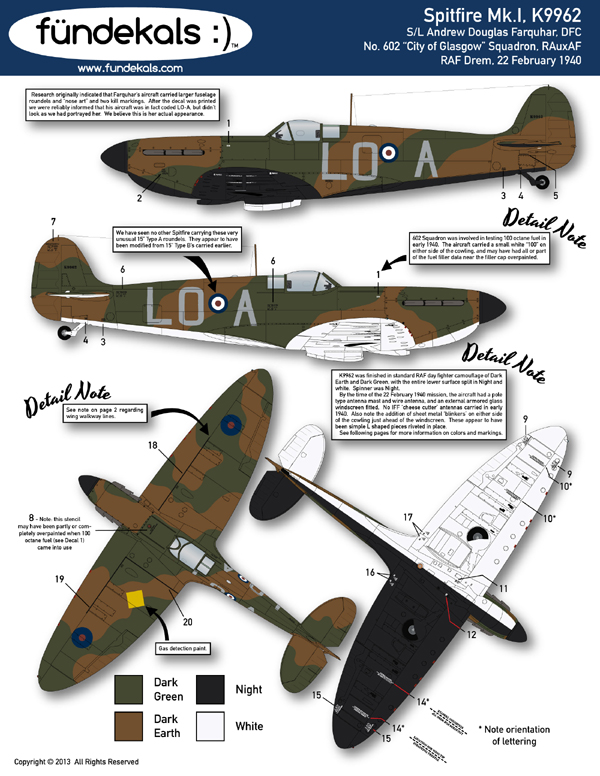 fündekals :) has provided here, a very nice set of decals specifically tailored to two particular pair of Spitfire Mk.I's of No.602 Squadron, RAF, UK, Numbers K9962 & K9955, piloted by Andrew Farquhar DFC and Archie McKellar, respectively. (There are six pages to the rather nice instructions, though only three are shown here. As per usual, detail notes abound, alerting the modeler to unique qualities of the two airframes, so careful attention should be paid as regards these notes.)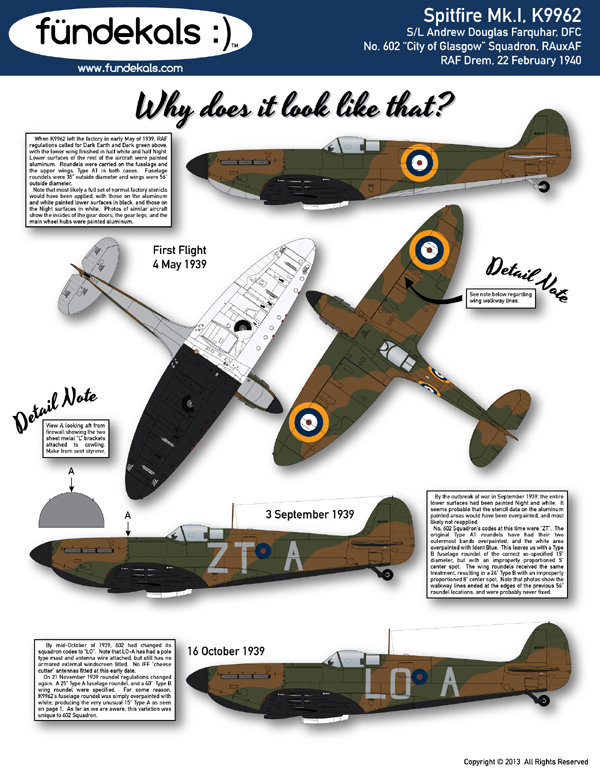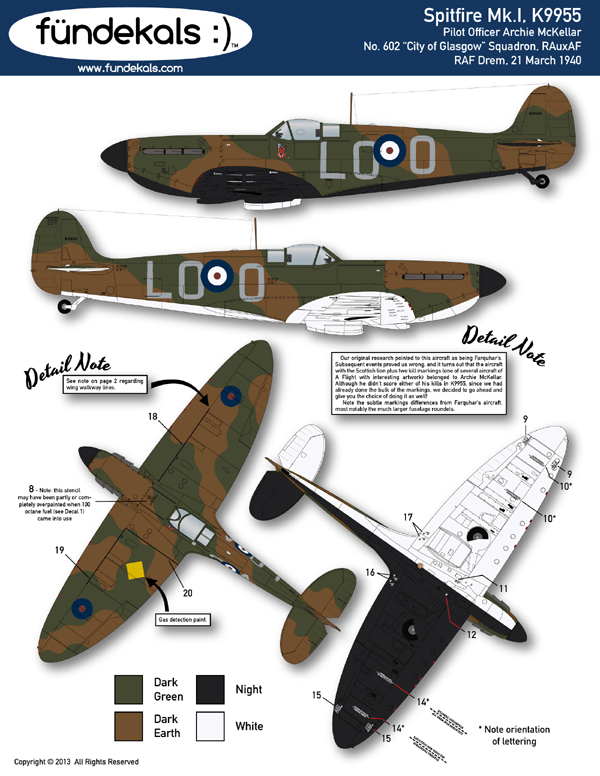 These decals (wonderfully printed), are really quite interesting, appearing to be in perfect register, very thin and quite opaque. Given the apparent fine quality of the printing, I see no further need to dwell on this aspect. All national insignia are included, and appear to have captured the colors of same, quite well. At least two distinct iterations of Farquar's Mk.I and one of McKellar's Mk.I are presented, representing different time-frames within the lives of these two particular Spitfires. (Note: Two different styles of "A" codes are included, but I cannot at this point determine what the use of the second style might be for.) Some additional stenciling appropriate to the Spitfire, is also included.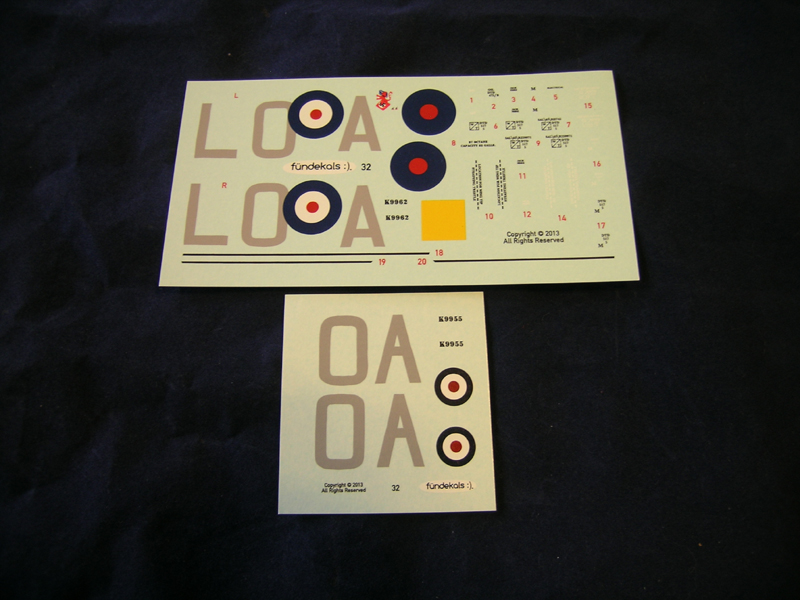 Note
To me, what sets these apart from the norm, is that both aircraft depicted, use interesting (to me) variations as regards non standard type roundels, that may be particular to this specific unit, as alluded to in the instructions. There are somewhat minor differences between the two airframes as well, and these differences are noted appropriately on the instructions.
fündekals :) also offers up downloadable instructions, that are very often great references unto themselves, with illustrative examples of the products featured, as well as a breakdown on the interpreted data depicted, a very nice touch indeed, and may be an industry first, as I know of no other decal companies that go to such great lengths to provide the modeler with such in depth documentation. This approach undoubtedly saves on overall expenses, and that's always a good thing.
Summary
All things considered, if you're looking for a unique set of markings for your Mk.I Spitfire, these may just fill the bill for you quite nicely, as the combination of colors and details, will create a very interesting visual depiction of two very specific Spitfires.
This product is highly recommended.
Thanks to fündekals :) for the review sample.
Additional recommended (by me), reference/reading material:
SAM Publications The Supermarine Spitfire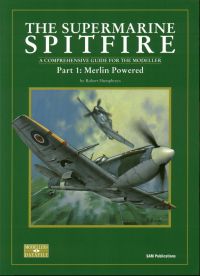 ---
AJ Press Supermarine Spitfire cz.1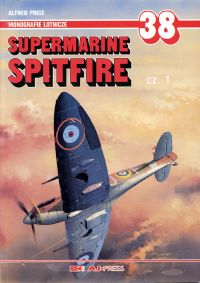 ---
Aero Detail Vickers-Supermarine Spitfire Mk.I-V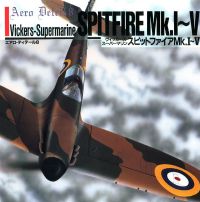 ---
© Kevin Williams 2015
This review was published on Wednesday, September 16 2015; Last modified on Thursday, January 04 2018