Avionix | BLC32004: 1/32 RF-4E (Recce) Nose Conversion
Reviewed by Nicolas Renoult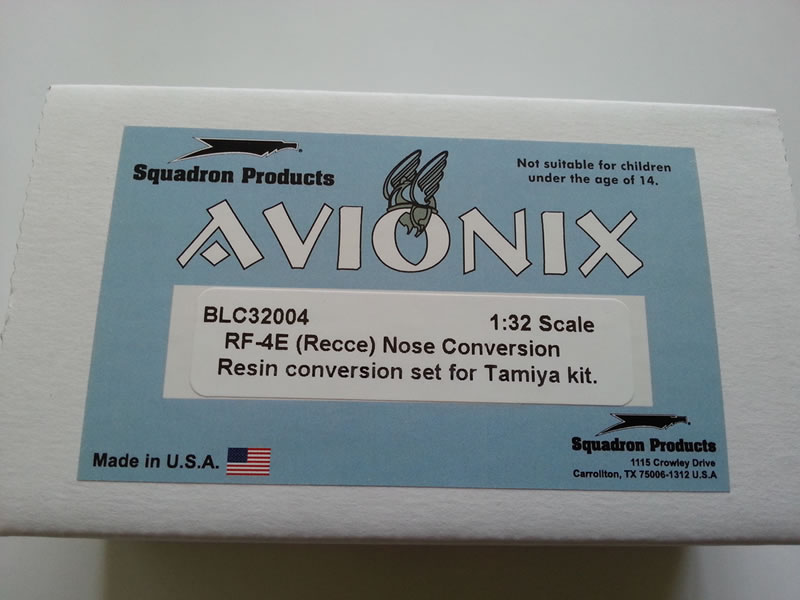 What's in the Box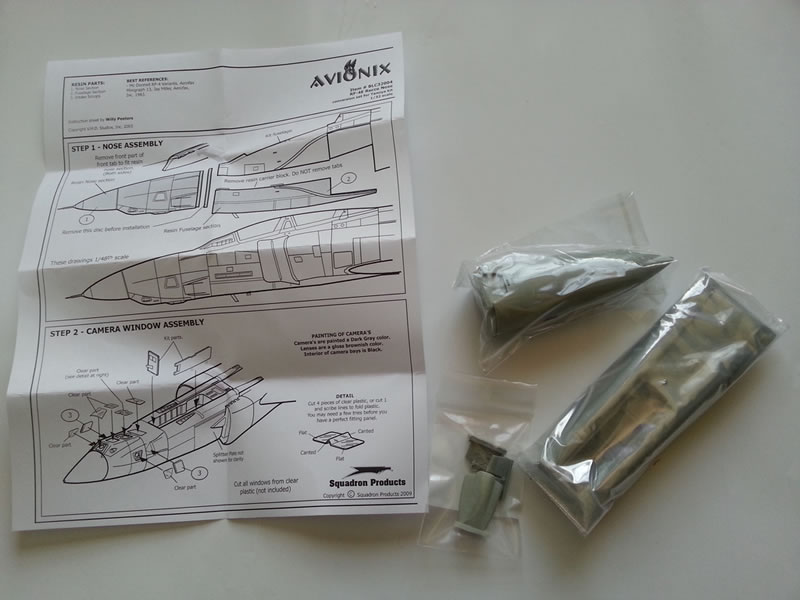 There is:
a nose section with camera ports
a fuselage section (replacing all the front underside of the kit, where the canon should be on the F-4E)
a recce rear front instrument panel
2 air scoops
2 small antennas
instruction sheet
First the fuselage section. It's a big and heavy piece of resin!
The moulding is quite good, and it should replace the kit part without too much work:
No luck for me, a small antenna on the underside was broken. However, I wonder if the two small antennas supplied may be spares for that, as it would break quite often (they are not listed on the instruction sheet). They look different, though.
---
The front wheel bay is nicely cast, though I think it is a copy of the kit part (to be confirmed).
---
Some panel lines are OK, but others have almost disappeared and will have to be rescribed. However, it wont be very difficult. Anybody using this kind of set must certainly be able to do so.
---
Here it's OK!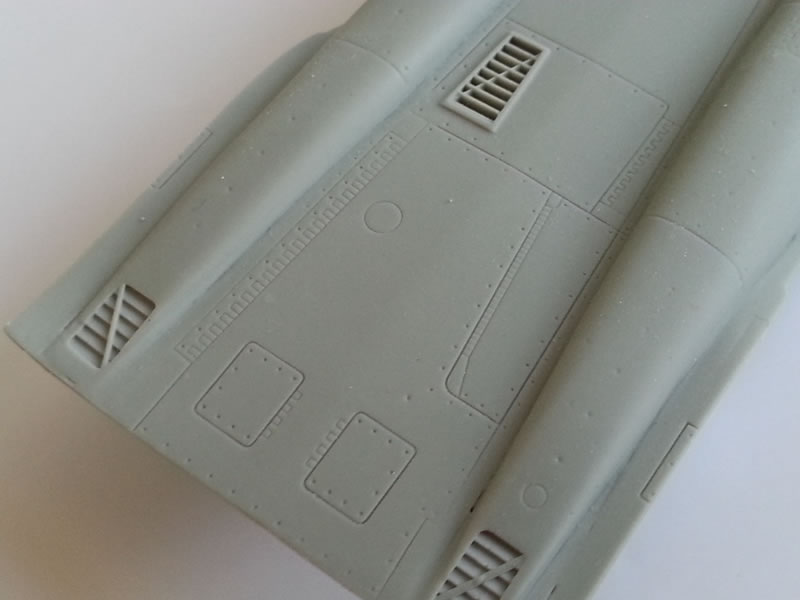 Now the nose section. It's also a big piece of resin, and i have to say that the holow camera ports are very nicely done. It must not be easy to mould and cast!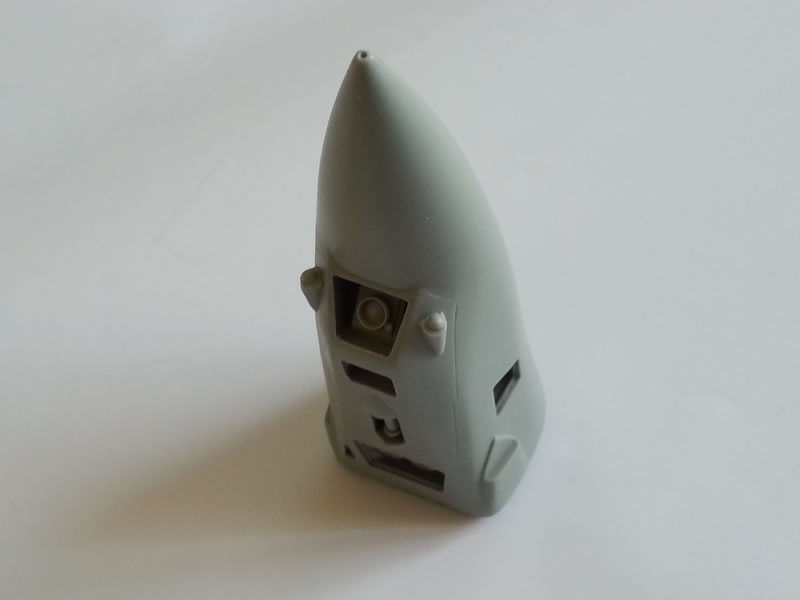 The details are very good.
---
Some areas have to be cleaned, but it's a pretty easy task. The paintjob may be a bit more tricky given the restriced access inside the camera bays:
---
Next, the small "accessories".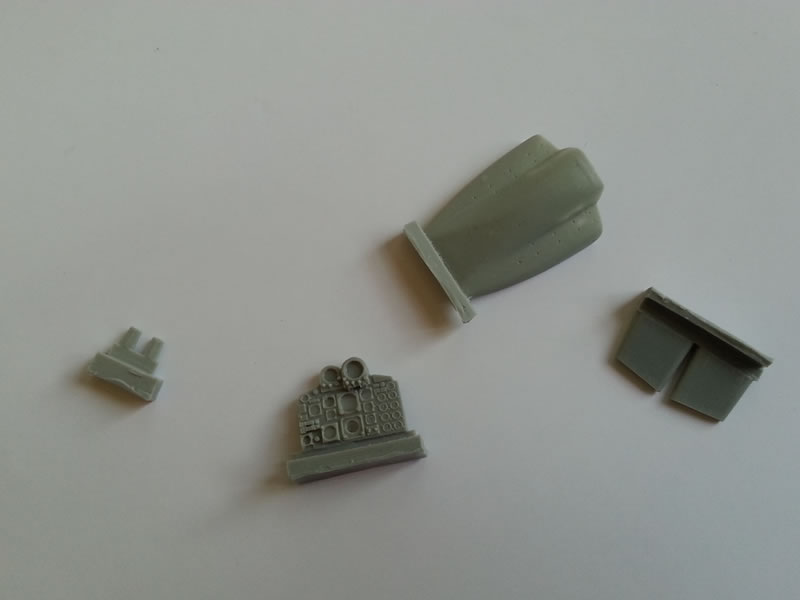 The front instrument panel is nicely done, though I cant tell if it's accurate or not. I think it must be compatible with the kit parts and with the Avionix F-4E cockpit set. I cant say for the GT cockpit but I don't think it would be too difficult to adapt it.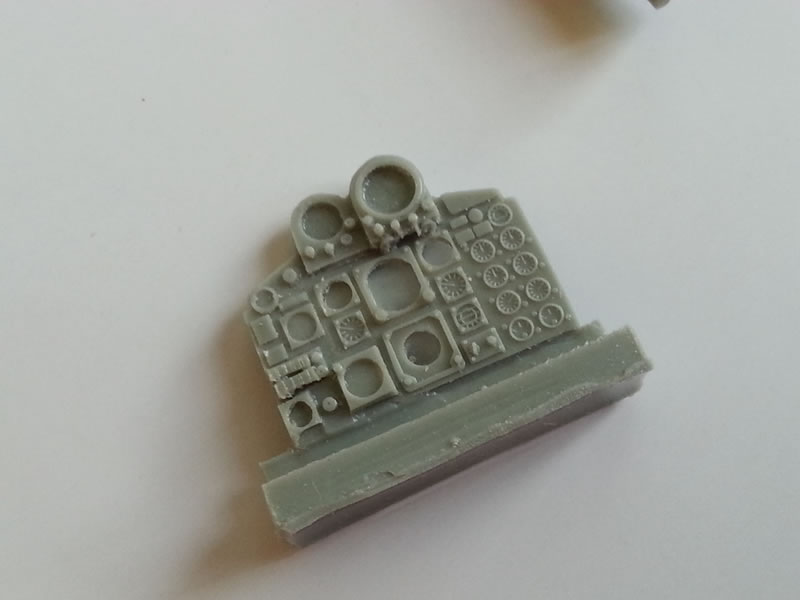 The instrument panel shroud: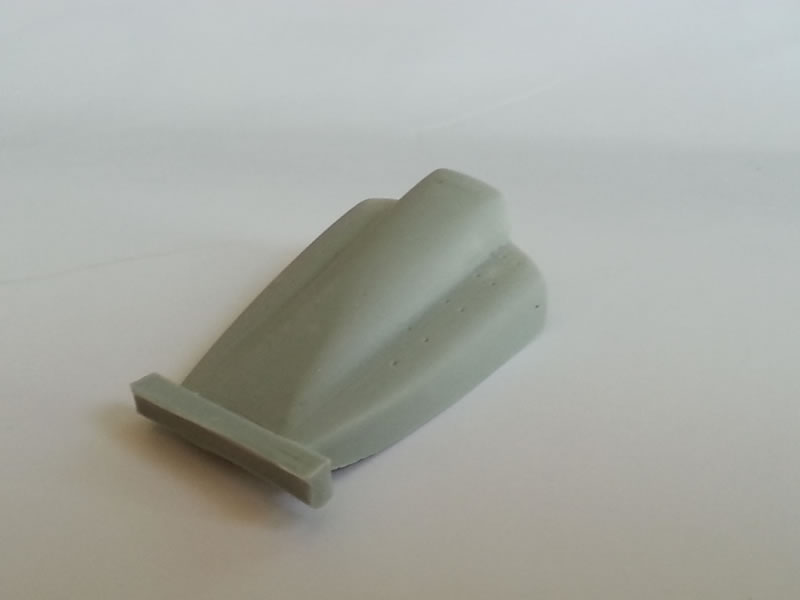 The small air scoops: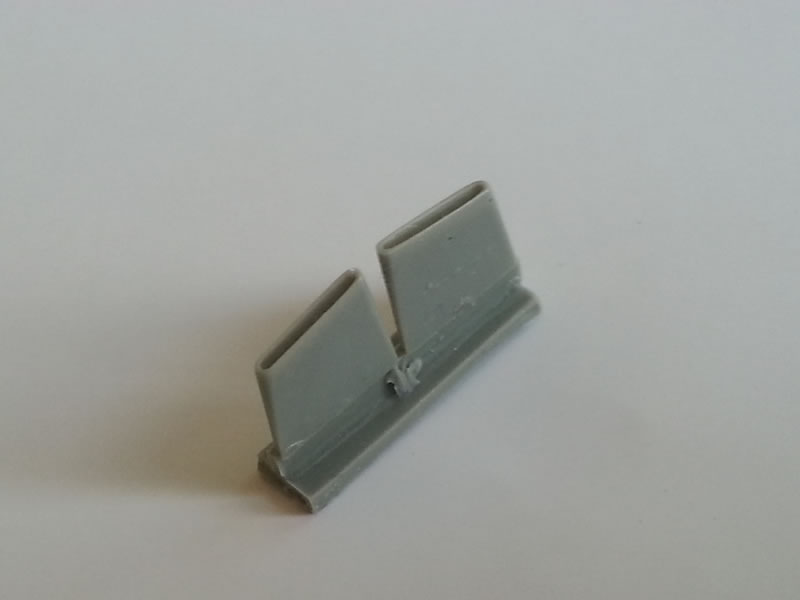 And the instruction sheet: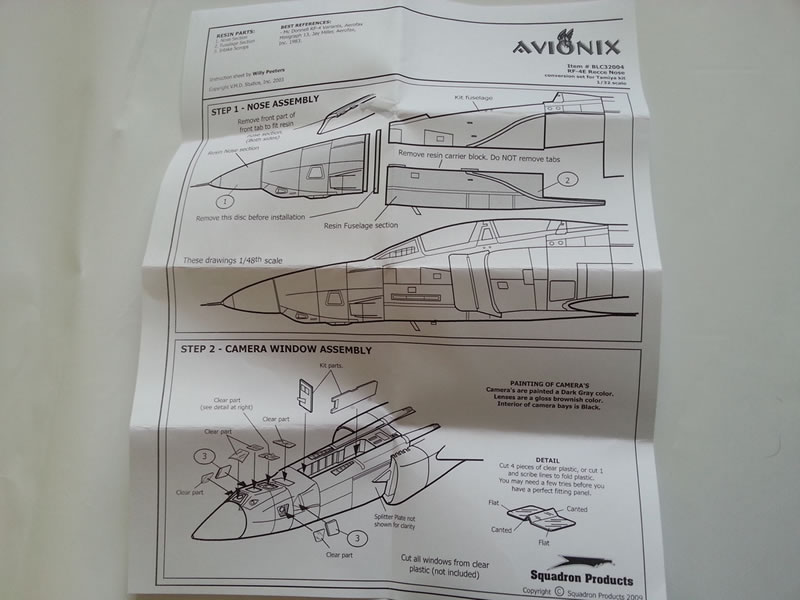 And here is the bad news: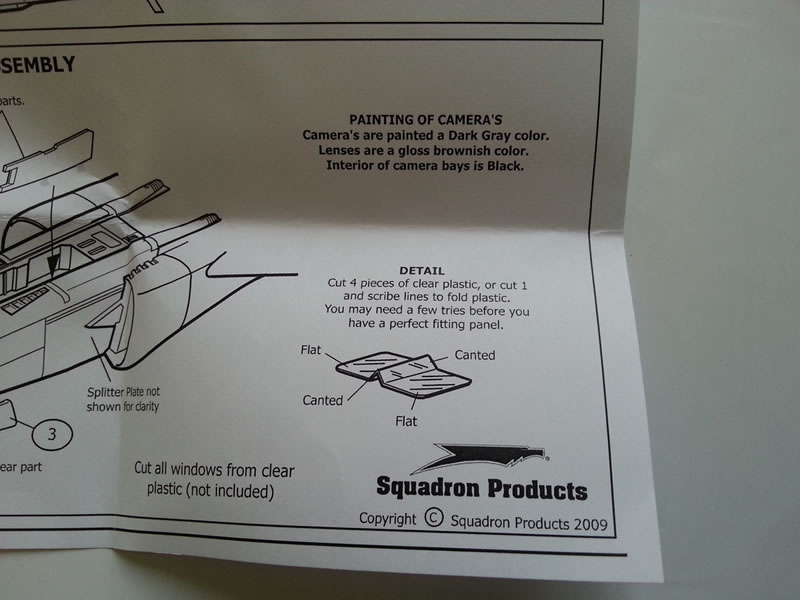 The camera windows are not included, and you will have to scratchbuild them. For the flat ones, it must not be a big problem, but for the tricky shaped one, it may be a bit difficult (I really don't know, I have to try). It would have been nice that Avionix supplied clear resin parts. However, that's right that clear resin casting is always problematic, and only a few manufacturers are able to produce flawless clear resin parts.
Conclusion
This is a quite simple but nice resin set that will allow you to build something different without too much work.
Highly recommended if you like the recce Phantoms!
© Nicolas Renoult 2015
This review was published on Tuesday, October 13 2015; Last modified on Tuesday, October 13 2015