Avionix | BLC32034: 1/32 F/A-18D Hornet Cockpit Set
Reviewed by Nicolas Renoult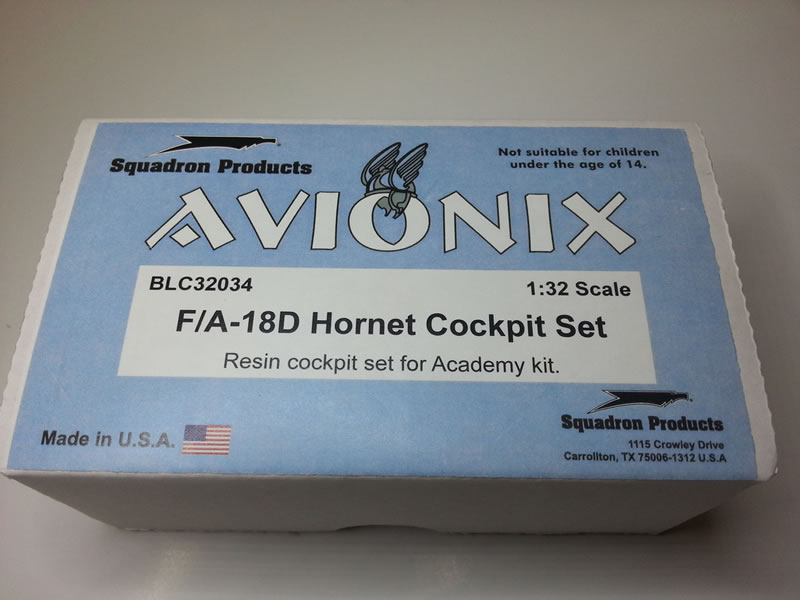 What's in the Box
There are 2 bags, one with the larger parts, including the tub, seats and sidewalls, and a small one with the small detail parts. And of course, the instruction sheet.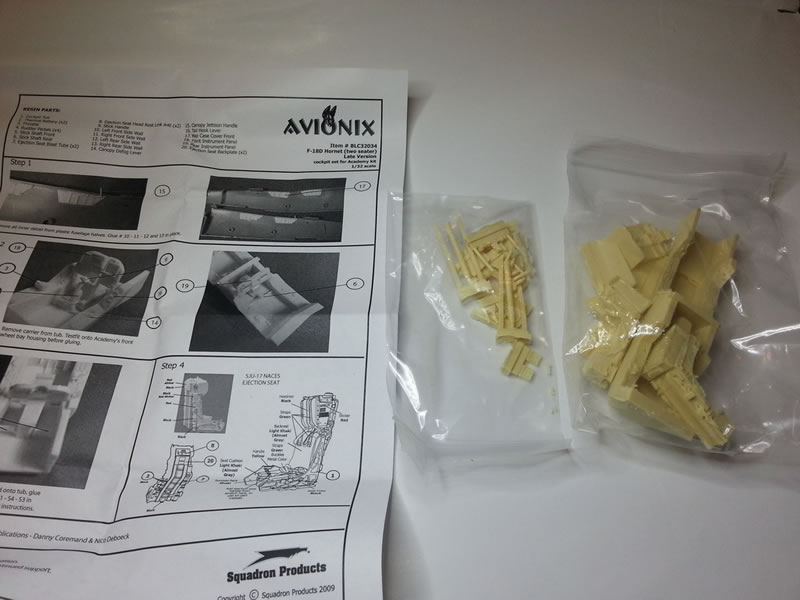 First Bag
Here is what one find in the first bag:
Unfortunately, I also found a few broken bits from the parts. However, it would not be too difficult to repair it, one just have to not lose them.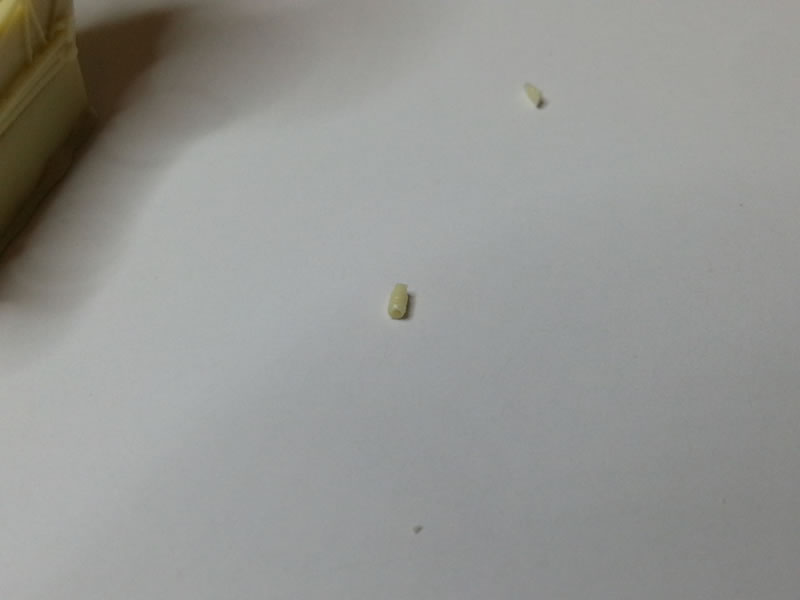 Some details of the very nice cockpit tub, with a lot of wires and small connectors (so easy to break off!):
---
Here is where the small broken connector shown above is missing: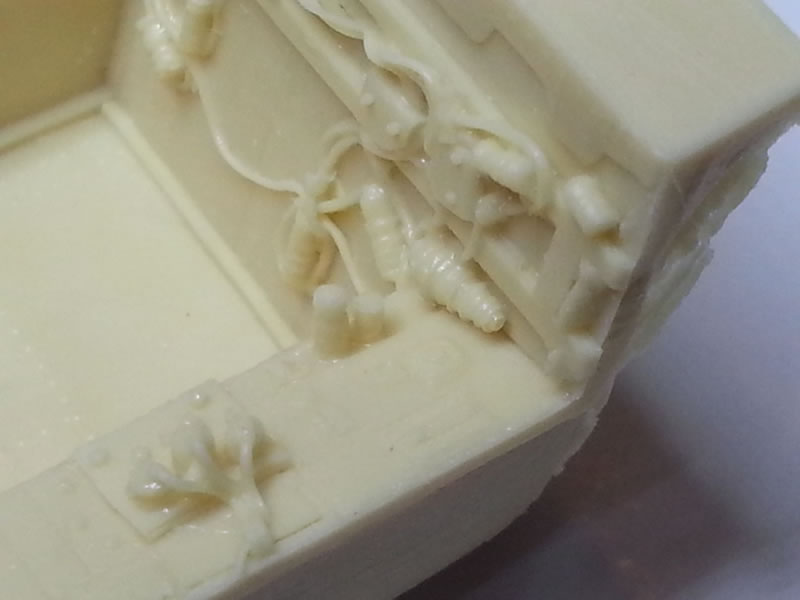 More detail pictures of the tub:
---
The sidewalls, nicely detailed as well: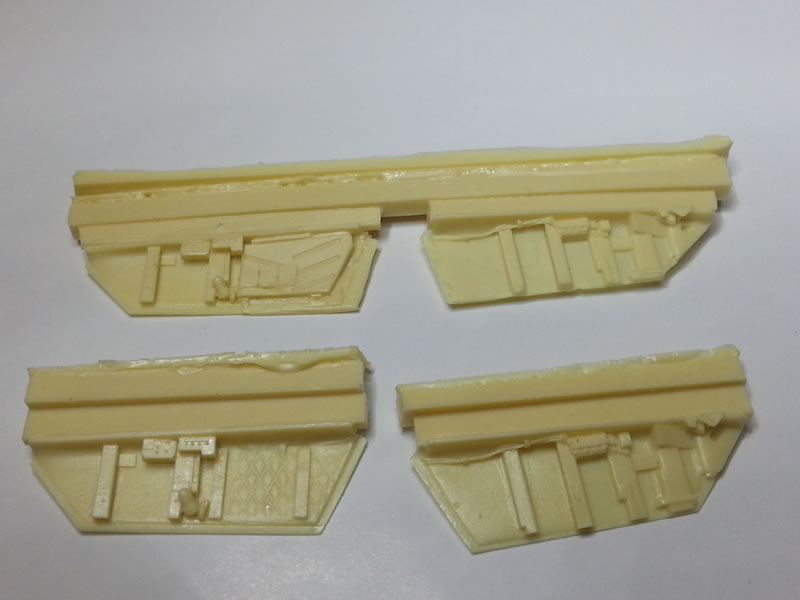 And the seats. They looks good with crispy details but I'm not an expert regarding the accuracy. However, that's a pity that they are identical. It would have been a good idea to supply a different belts arrangement for each seat, as it was for the Avionix F-4E set. You can notice that a small bit is missing on the top left of one of the headrests. It was still in the bag and will be repaired, though.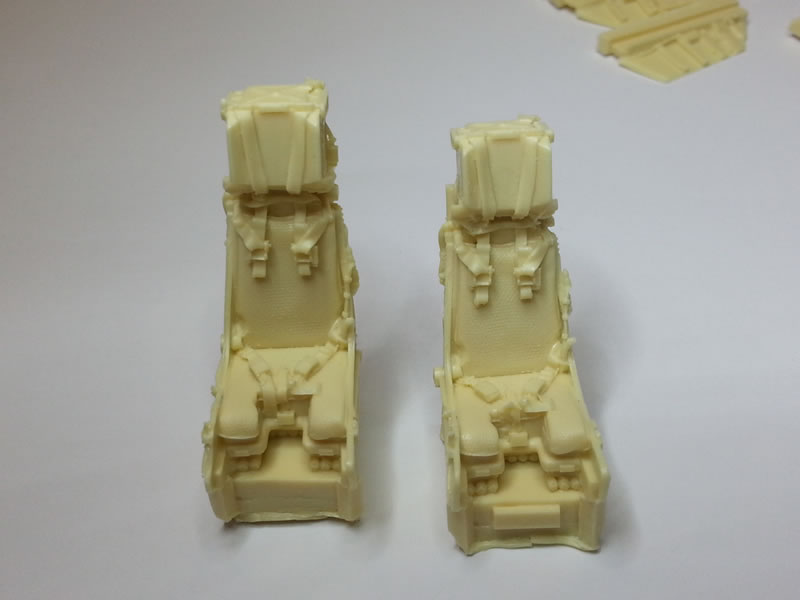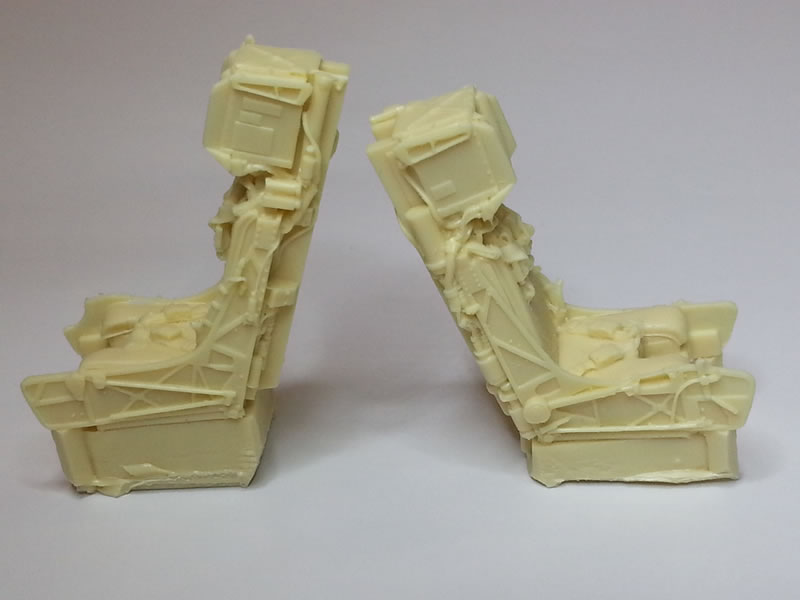 The front instrument panel. Hard to say, the creamy color of the resin doesn't help to see the details. I'd say they look a bit soft, but only a coat of primer would help to judge. However, with a good paint job, I'm sure that this would look great, but soft details are always more difficult to paint than crispy ones.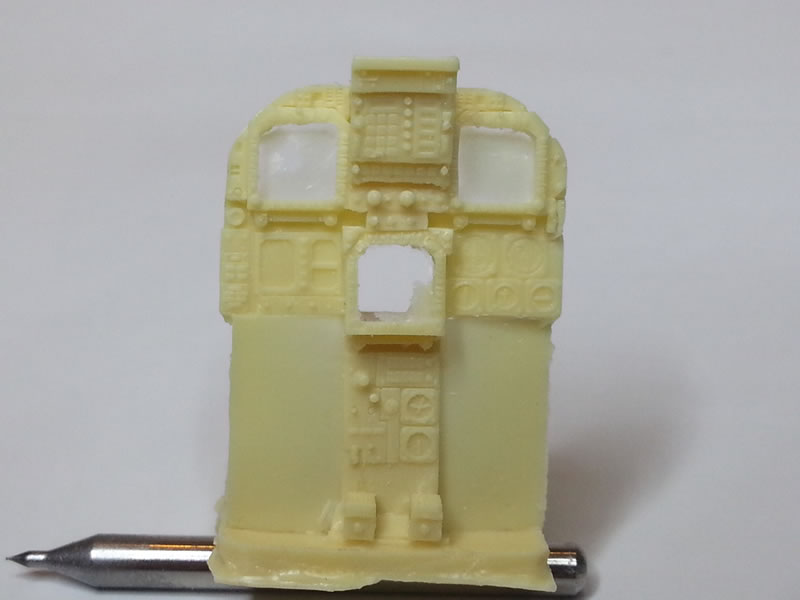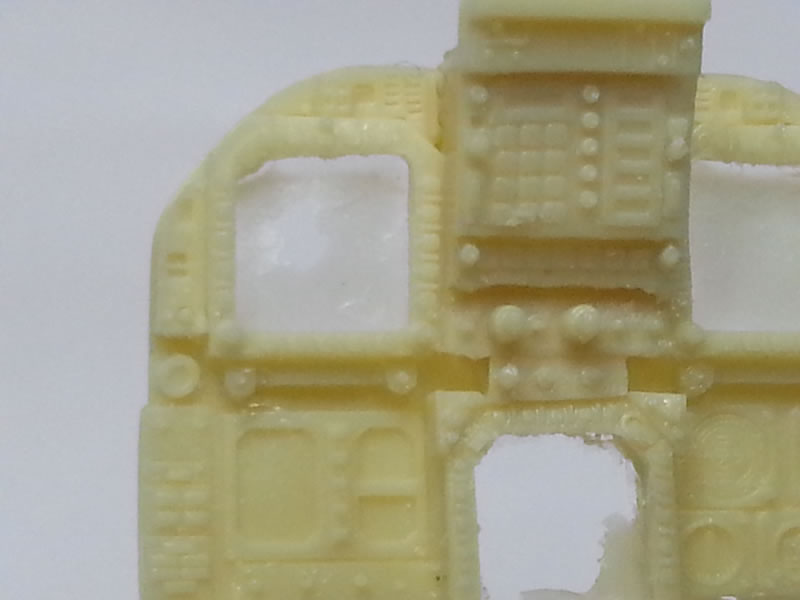 Second Bag
Now the second bag. Here is what you get inside: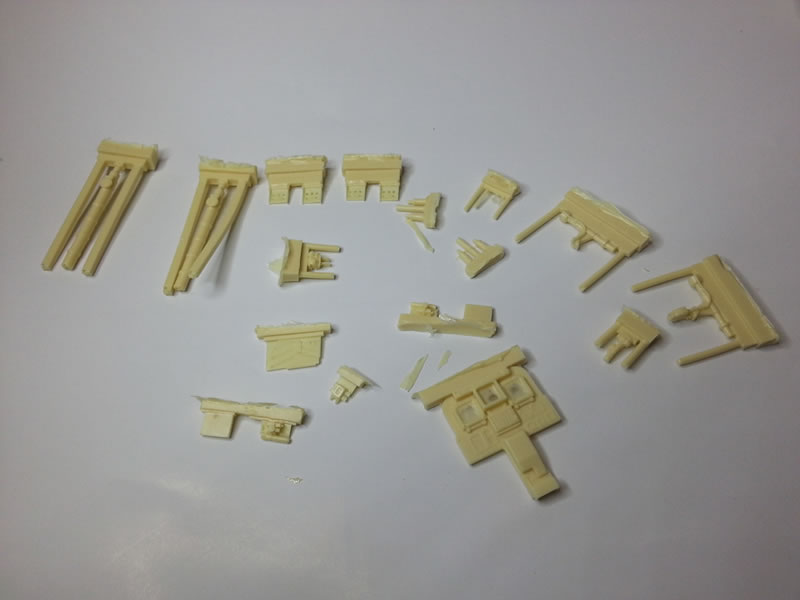 The control stick. Only the front one is supplied, as the rear one was usually taken off in the F/A-18Ds. But the lower part is supplied, as this is always present in the full scale aircraft. A rear control stick can be reinstalled at any moment to convert it back from an all weather fighter to a trainer: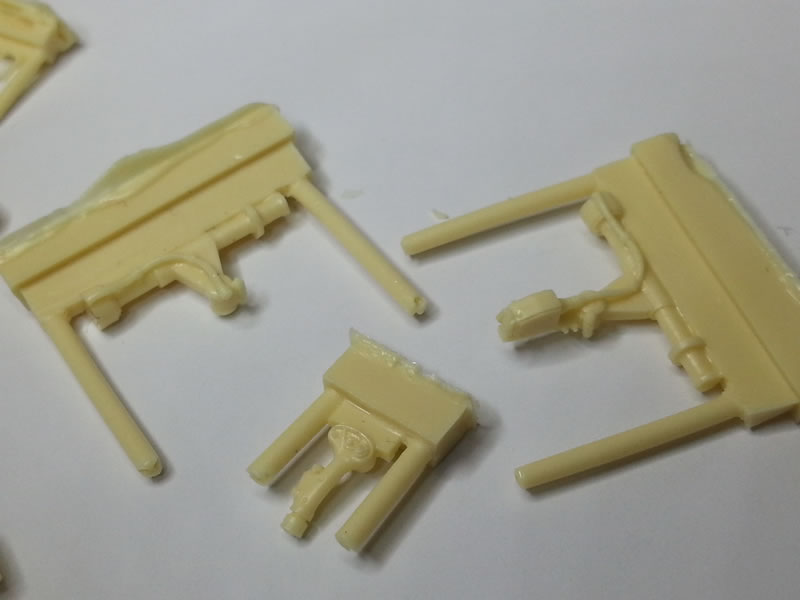 The rear instrument panel. It looks a bit better than the front one to me: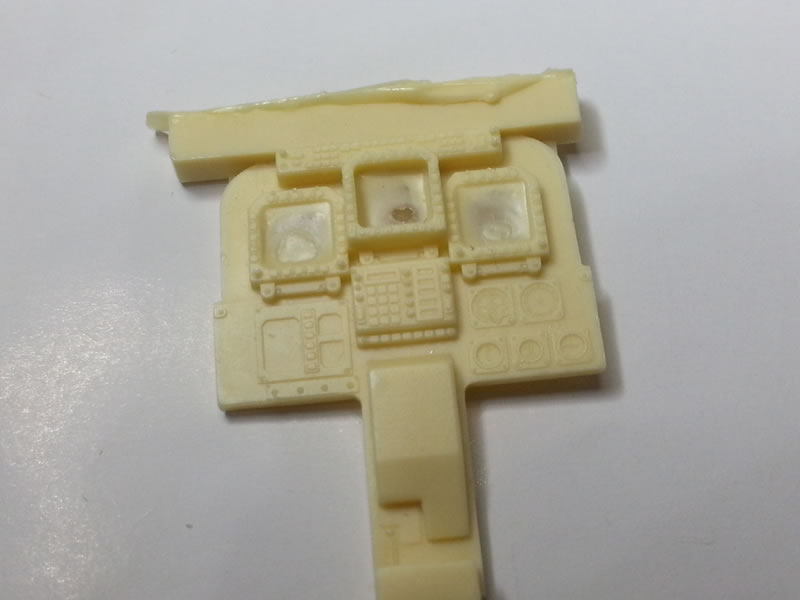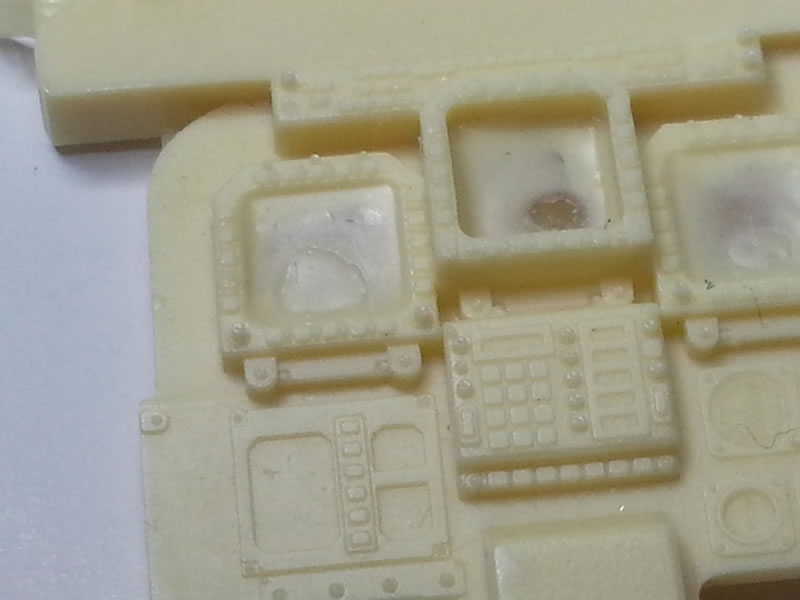 Some of the smaller parts: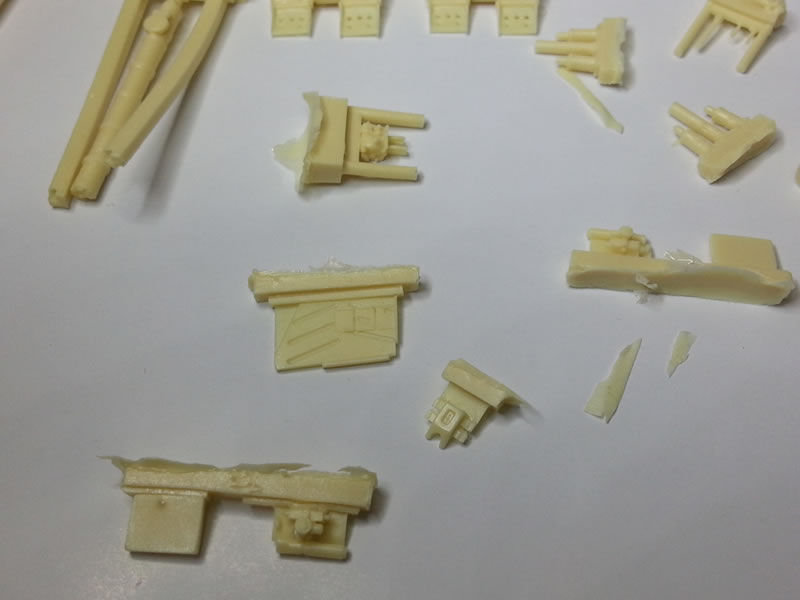 The very nice throttle: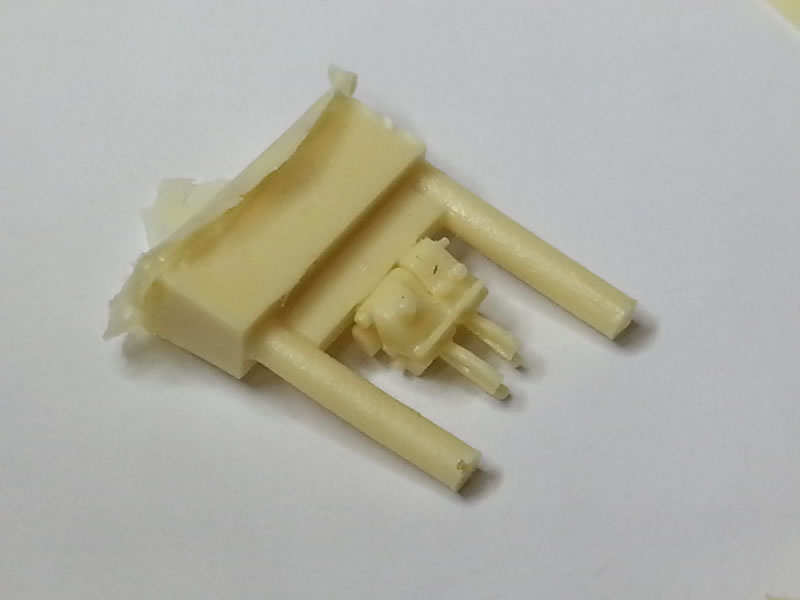 The rudder pedals: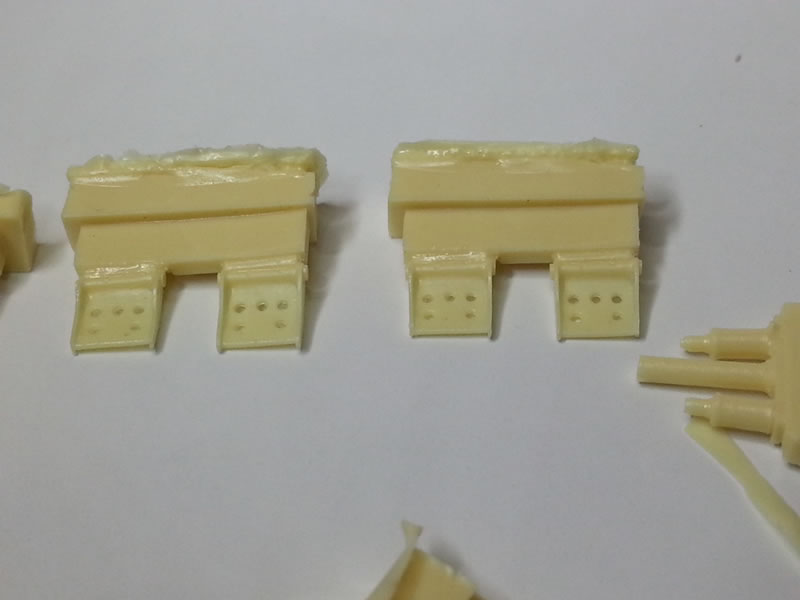 And the instruction sheet: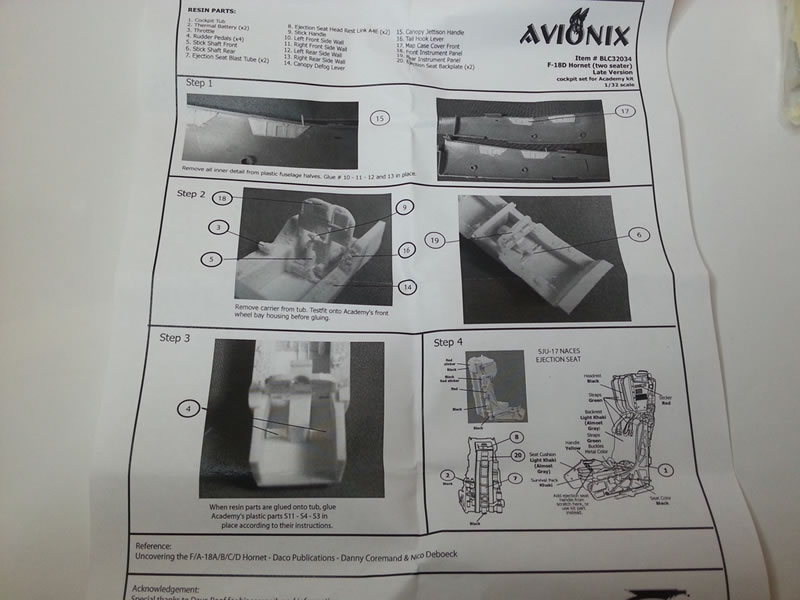 Conclusion
To sum up, I think that it's a very good addition to the Academy kit for any modeller wanting to add some details in the cockpit. There are no parts to detail the canopy, but what you find in the box is quite nicely cast with no bubbles, and would allow you to build something nice.
© Nicolas Renoult 2015
This review was published on Thursday, October 15 2015; Last modified on Saturday, February 04 2017