Aviattic | 1/32 WWI RAF/RFC Fuel Cart
Reviewed by Mike Swinburne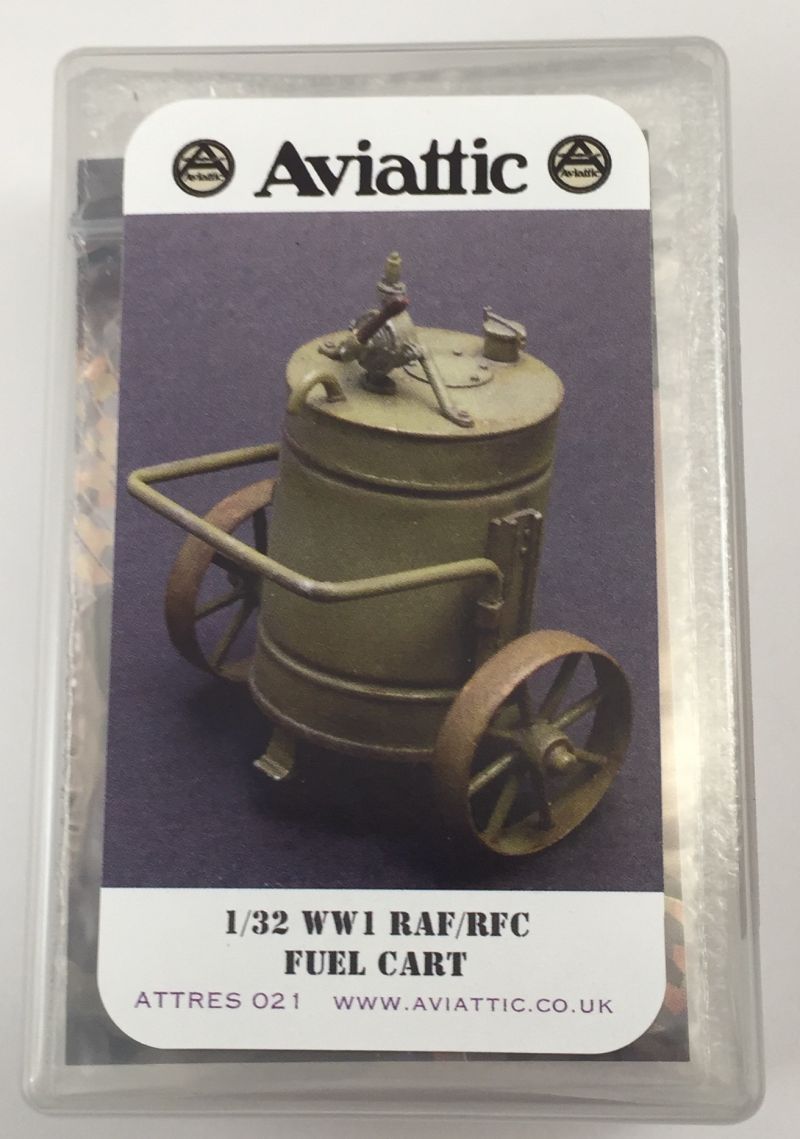 Aviattic has recently released a resin kit in 1/32 scale depicting an RAF or RFC fuel cart. Such an item opens the possibility of many different RFC airfield scenes to be depicted with more than simply displaying an aircraft and some figures.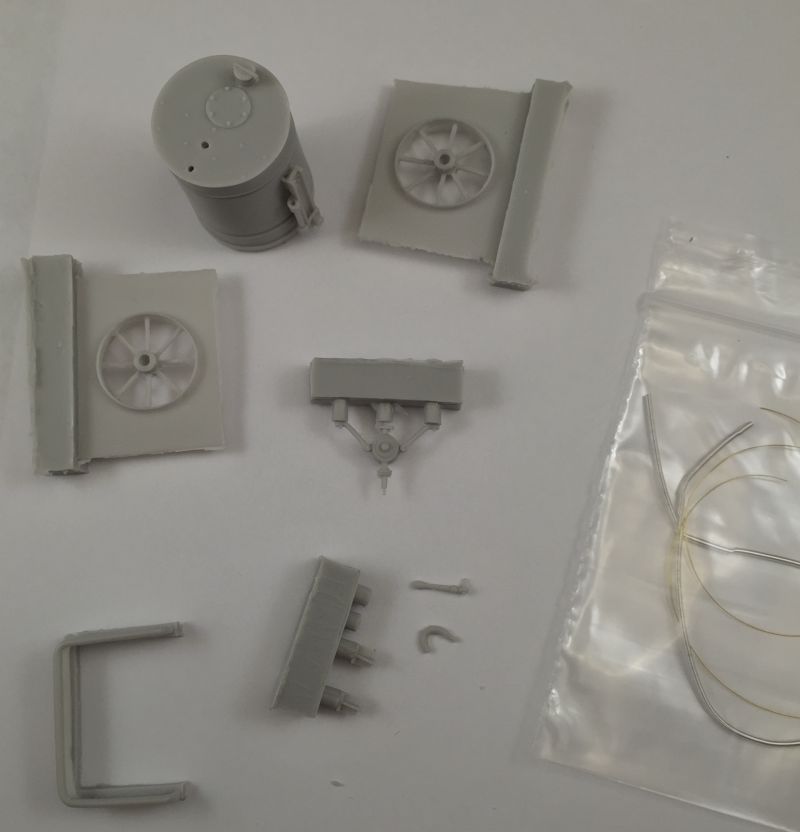 Nine resin parts plus lengths of fine wire and guitar string are packaged inside a hard translucent white plastic case, along with a thin foam sheet and a packing peanut to ensure the single piece large fuel drum doesn't damage smaller pieces. The large fuel drum, the wheels, and the smaller pieces related to the handle and fuel pump are are very nicely cast with sharp details. I see no hints of air bubbles or any other defects anywhere in my kit.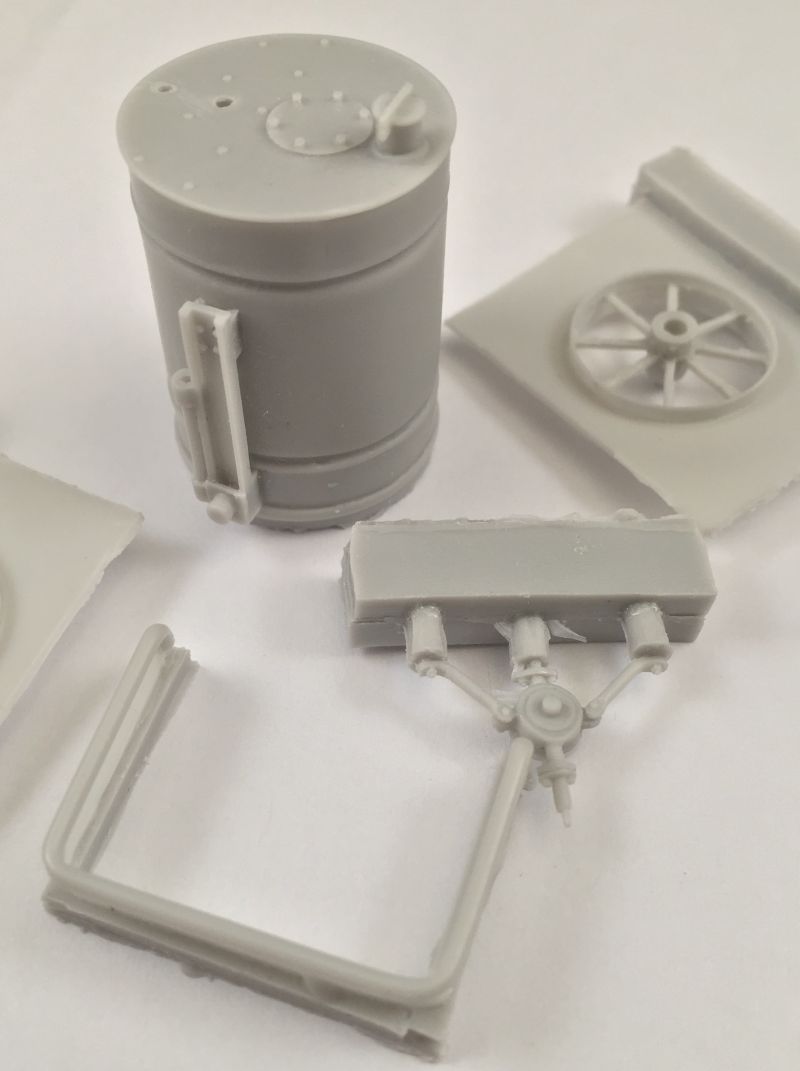 Two spoked wheels are cast with their pour stubs along the centerline of the rim - as the rim is very thin for scale thickness, care will be needed so as not to damage the rim during cleanup and prep. Instructions are not included, but nor are they really needed. The photo of the completed cart on the boxtop should really be all that is needed in order to assemble the kit.
I highly recommend this fuel cart set to anyone looking at adding additional realism to RFC dioramas or display bases with your Wingnut/Roden/Special Hobby aircraft. Aviattic products can be purchased directly from Aviattic's website; please mention your seeing this review on Large Scale Planes!
© Mike Swinburne 2015
This product is available from the following LSP sponsors
This review was published on Monday, November 30 2015; Last modified on Monday, November 30 2015