LEM/Ruporator | 1:35 Mi-24P Fixed Twin-Barrel GSh-30K
Reviewed by Iain Ogilvie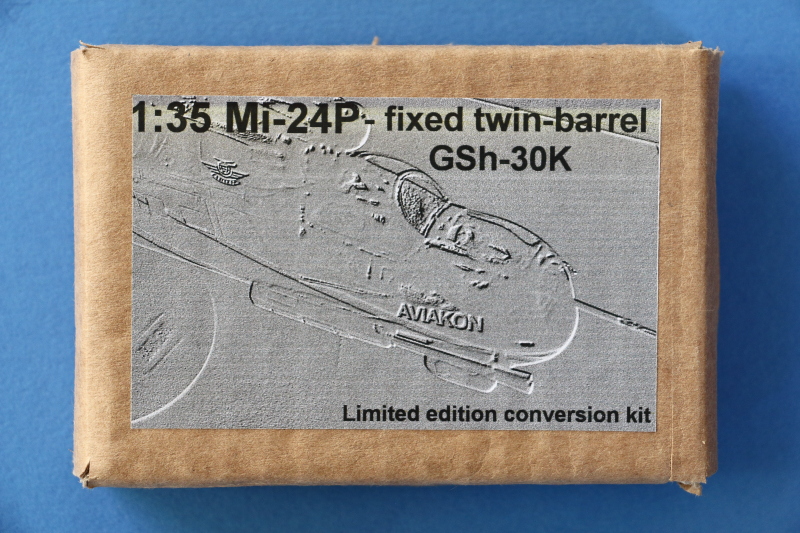 LEM / Rupurator?
You may not have heard of them before, but LEM Kits is a private co-operative of several experienced and passionate modelers from Kiev in the Ukraine. Notable are their full resin kits of a number of Sukhoi subjects in 1:32. Visit their website for more information: lemkits.com.
You can also see our review of the LEM Sukhoi Su17/22.
The conversion featured here enables the modeller to convert the Trumpeter Hind kit into one of the variants armed with the twin-barrel GSh-30K cannon, such as the Peruvian one below: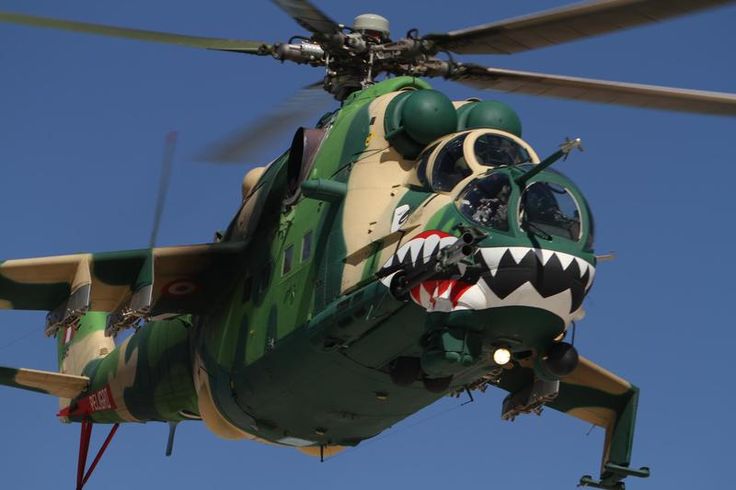 No instructions are provided, or needed. More usefully the set includes scale drawings that clearly illustrate the changes to the airframe.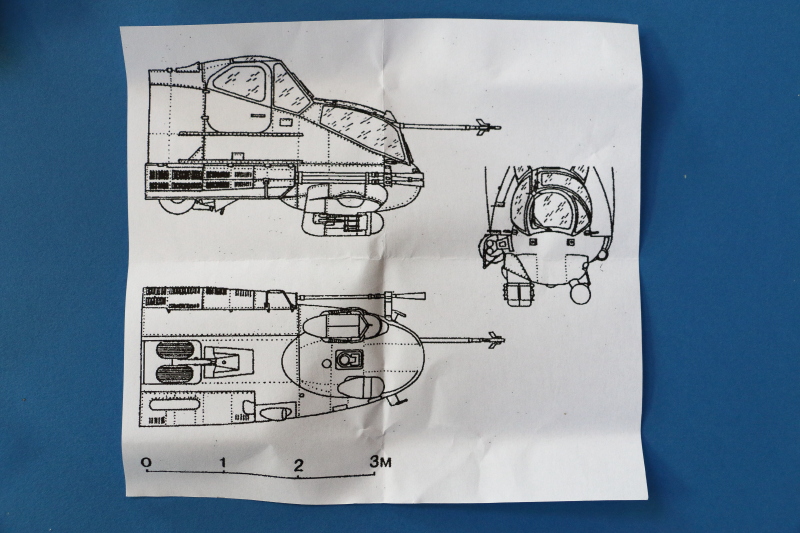 ---
The Parts
This is a fairly simple conversion and the parts a pretty well plug and go on the Trumpeter Hind kits. The parts comprise new lower nose and door actuators, fuselage strakes, the louvred cannon breech cover, resin cannon barrel mounts, resin muzzles and two lengths of metal rod for the barrels.
Casting is nice and clean - with just a few very minor pin-holes to fill before use.
---
In Context
With my own Hind in progress I thought it might be good to pop some of the parts in place. You can see that the under-nose piece has suffered a little shrinkage - but nothing that can't be overcome fairly easily. Shrinkage aside - the fit is pretty good!
---
Ordered via Ebay the set arrived very quickly and was safely packaged, buy with confidence.
Recommended to all fans of Hinds with big cannon!
Review courtesy of my wallet - available from Ruporator on Ebay
© Iain Ogilvie 2015
This review was published on Monday, December 07 2015; Last modified on Sunday, February 11 2018