MAVDecals | MAV-320003 1:32 SAAF Mirage III CZ (Camo 1980's)
Reviewed by Iain Ogilvie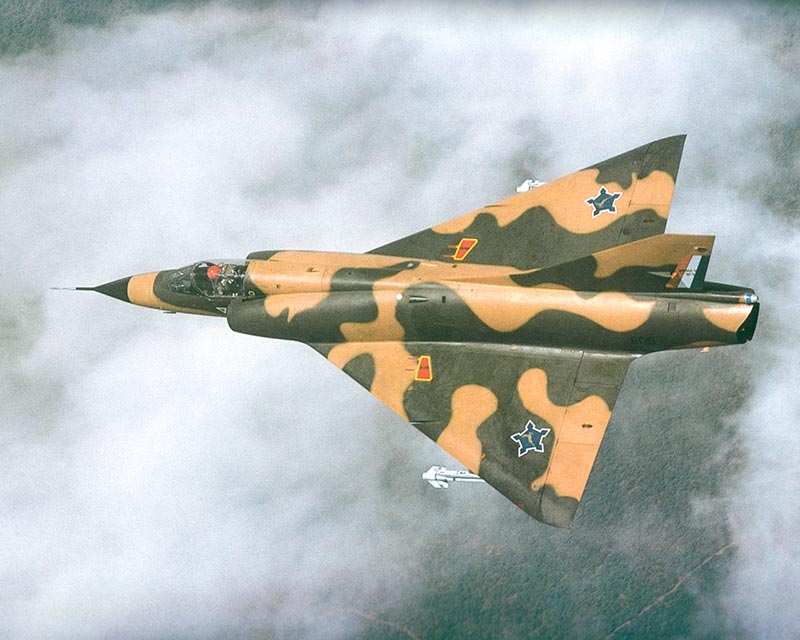 Italeri's recent release of the Dassault Mirage IIIC kit in 1:32 has created some excitement (and quite a few sales it would appear) - with a number currently in progress on our forums.
One of the highlights of this kit are the decals - two large sheets (and an additional small supplementary one in most boxes). Six different schemes are provided covering most users/schemes applied to the Mirage IIIC and, overall, the quality, both in terms of details provided and quality of print, is superb. However, if you choose to do the South African Air Force Mirage IIICZ in its 'Bush War' camouflage there is one 'gotcha' - the springbok on the national insignia have been printed in orange, rather than the correct gold.
On our forums Andy Birnie (Kagemusha) suggested a new company to me, MAVDecals, a small concern based in South Africa and specialising in short run ALPS printed decals of South African subjects in a variety of scales.
The decals are well printed and do indeed feature the correct gold for the springbok. One of the really useful features of the ALPS printers was the ability to print silver and gold, as well as the more normal cyan, magenta, yellow and black. Print quality is good - with a minimal dithering pattern on the orange of the tail flashes (not an easy colour for the ALPS) and nothing that will stand out on a finished model. My only concern having an ALPS printer myself is the opacity of the white on the border of the national markings - the proof, as they say, will be in the application!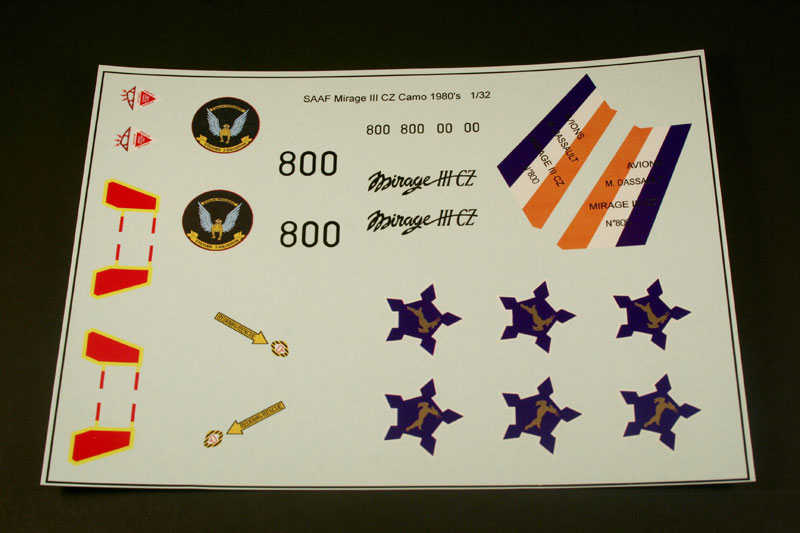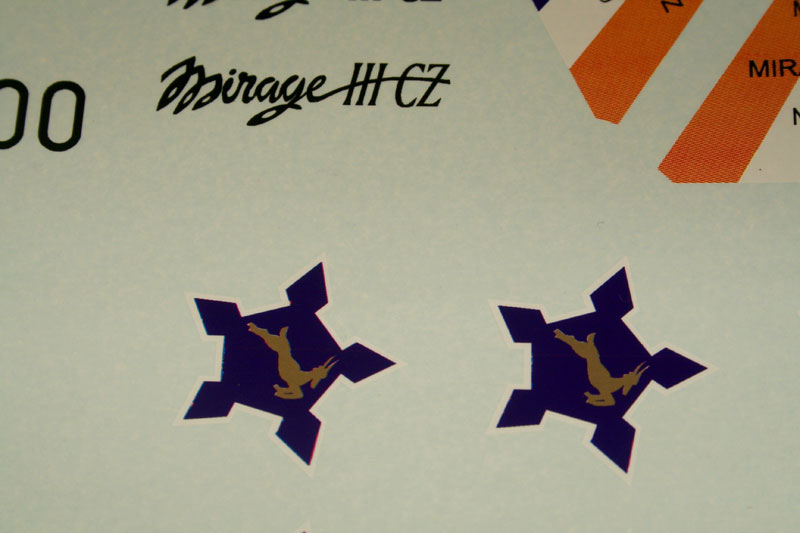 A small decal placement guide is provided, but there are plenty of reference images available on the web. For some really good info point your browser at http://www.saairforce.co.za and take a look at the forums. They also have some superb profile drawings that are well worth a look!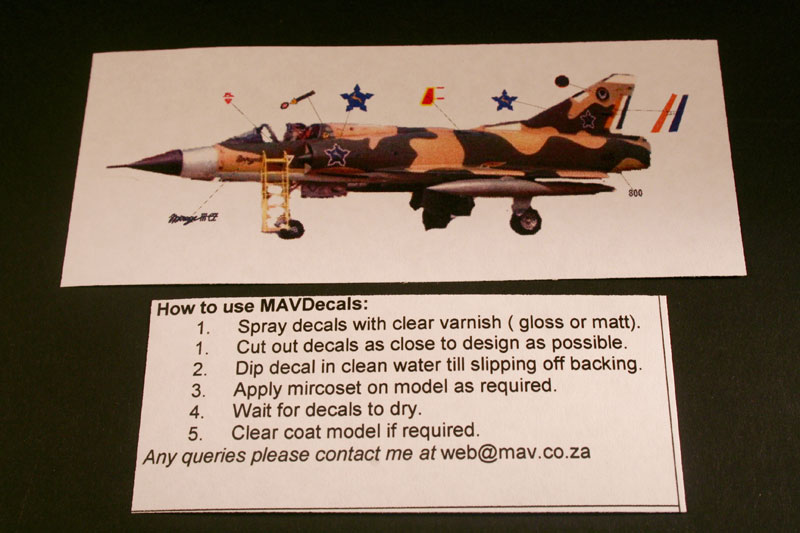 It's probably worth mentioning for the benefit of those who've never used decals printed on the ALPS printer that the designs are printed onto a single, contiguous, clear film and that you'll need to trim close to each deign prior to dipping in water. A few notes are provided for guidance.
Conclusion
Recommended!
Given that I believe these decals were intended for use on the old Revell Mirage IIIE converted to a IIIC and, therefore, before the Italeri decals, I suspect that most modellers will mix and match decals from the MAVDecals and kit sheets - the tail flashes in the Italeri kit are cleaner than those on the MAVDecals sheet for instance (and that's purely down to limitations with the ALPS print process).
These decals are available direct from MAVDecals. Please note that MAVDecals will ship promptly, but the South African postal system is slow so a little patience is required!
Now, where did I put my Mirage?
Review courtesy of my wallet.
Iain
© Iain Ogilvie 2016
This review was published on Friday, January 01 2016; Last modified on Thursday, January 07 2016