Lukgraph | 32-02: Sperry Messenger
Reviewed by Peter Willstein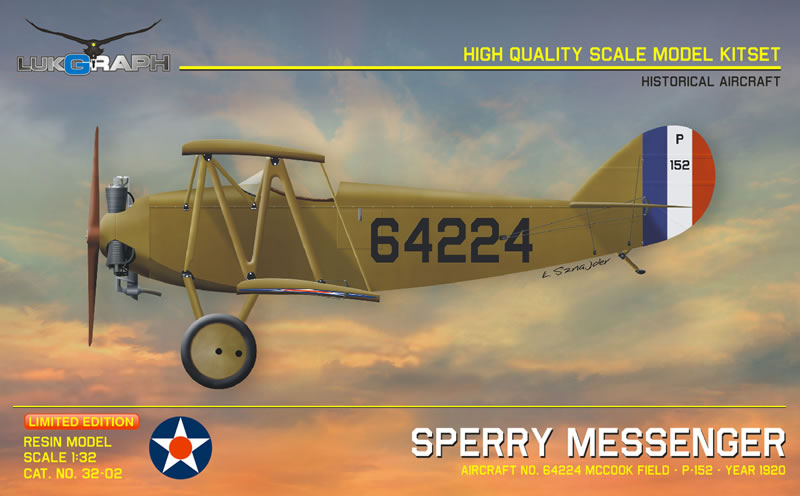 Being a native Long Islander (Sperry's home was here on the Island), I have to admit, I knew very little about this unique, small aircraft and a quick Google search provided a very intriguing history:
In 1921 Alfred V. Verville led the Engineering Division of the USAAS's design of a simple single-seat biplane to be used as a messenger aircraft to replace motorcycles. The aircraft was built by the Sperry Aircraft Company as the Sperry Messenger. The Messenger was a conventional biplane with a fixed tail skid landing gear and a nose mounted 60 hp (45 kW) Lawrance L-4 radial engine. In 1924 the military aircraft were given USAAS designations M-1, M-1A and MAT. Lawrence Sperry gained attention when he landed his personal Messenger in front of the Capitol building and bounced up the front steps in Washington D.C. (See photo below.) He also successfully landed his little Messenger at the Lincoln Memorial. The prototype was used by Lawrence Sperry who disappeared in 1923, flying a Messenger across the English Channel from France to England.
Source: https://en.wikipedia.org/wiki/Verville-Sperry_M-1_Messenger
The Sperry Messenger is Lukgraph's second 32nd scale kit (#32-02), and while I have purchased all of Lukasz's kits to date and am slowly getting ready to actually start building them. All the kits including the Messenger are beautifully cast in gray resin, with the fuselage being a right an left hand parts – a detailer's dream. From the kit box photo, it's very apparent how small the Messenger was and so is the kit.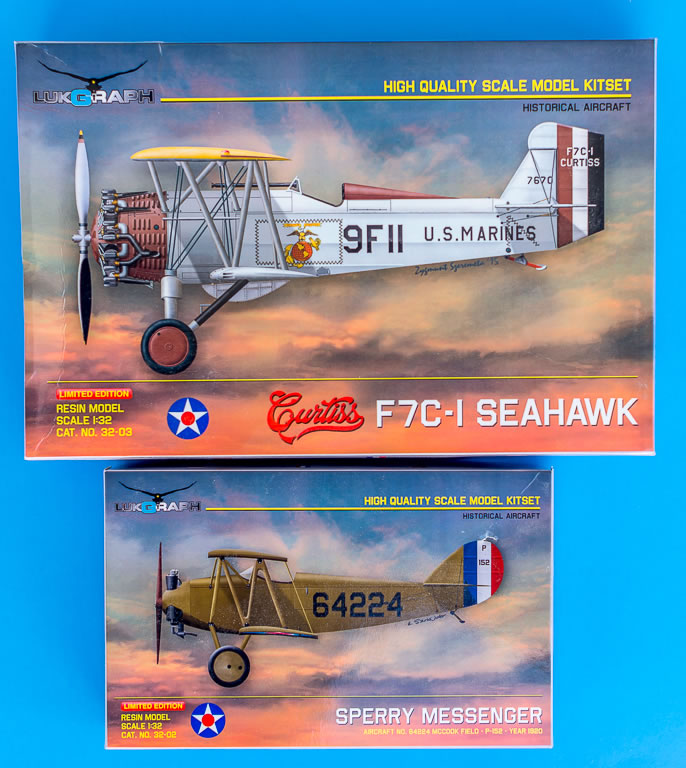 A quick look at the parts: wonderful detailed castings and virtually flash free. Panel lines and modeled detail is crisp and clean, including the tiny three cylinder Lawrence L-4 Radial engine. If history serves me correctly, Lawrence Aviation was located just west of Port Jefferson here on the Island as well but like everything else these days, is long gone.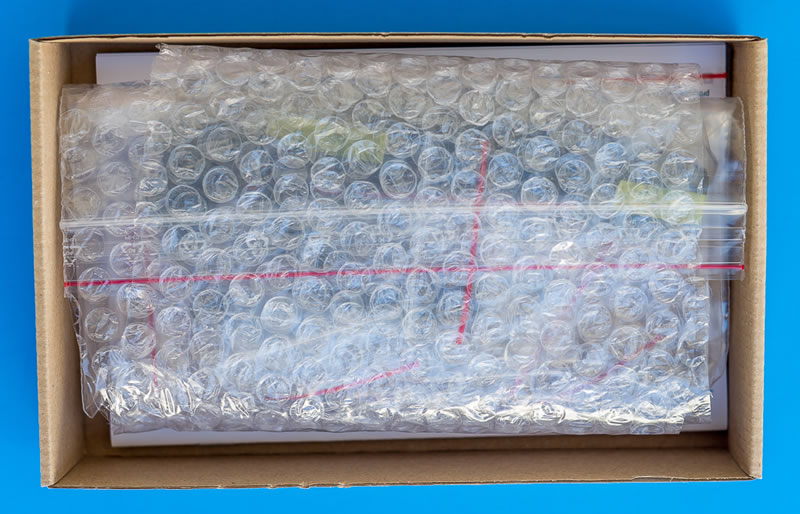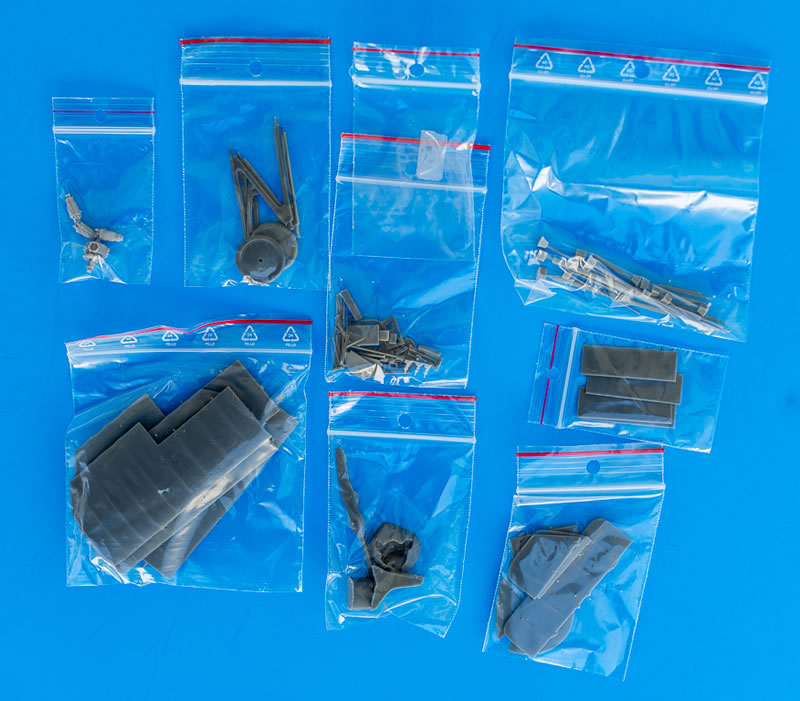 For such a small kit, there are quite a few parts, which are bagged by assembly for ease of construction. Decals look to be excellent and mine are perfect! A small PE fret is included as well as an acetate sheet for the instrument panel. The instructions are in a small book form, seem to be organized and easy to follow. The back page of the instructions is the painting guide and looks again to be very well done.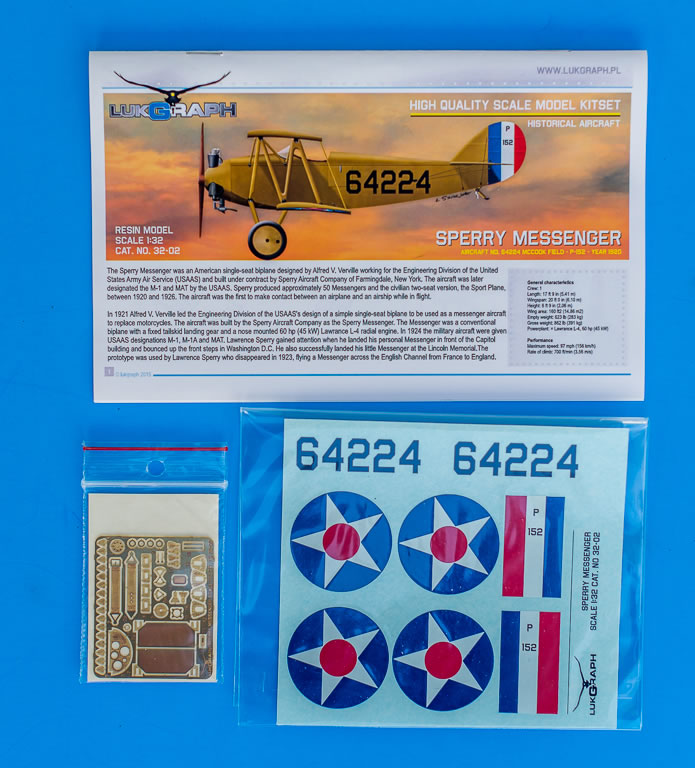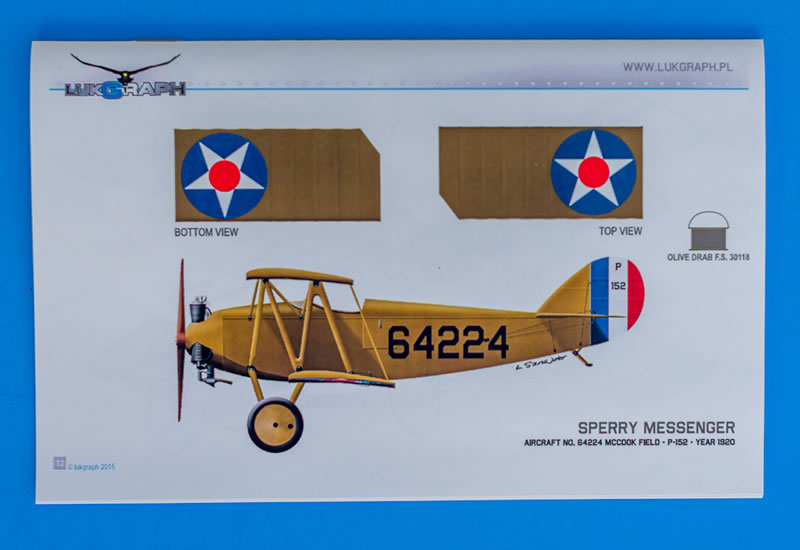 I've become a huge fan of Lukgraph's kits as they are beautifully molded, well detailed and an excellent value. My true love in aviation is the between the war years and Lukasz has chosen to specialize in that era. I couldn't be happier and highly recommend all of his kits, including the Messenger.
© Peter Willstein 2016
This review was published on Tuesday, March 01 2016; Last modified on Wednesday, March 02 2016