AoA Decals | 32-013: USN/USMC A-4C Skyhawks in the Vietnam War
Reviewed by LSP_Paul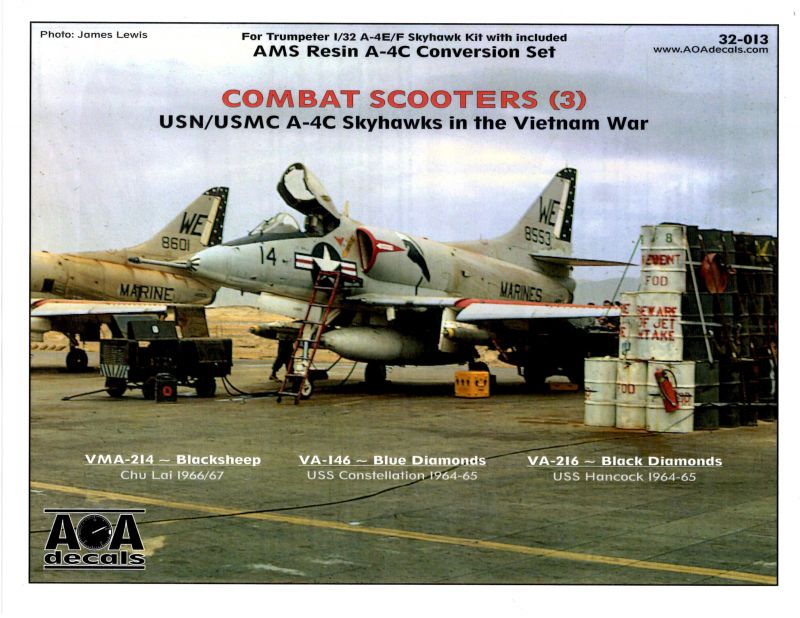 Whats in the Packaging:
AoA Decals has hit the market hard again with this amazingly detailed set of markings that continue to show AoA Decals innovative and comprehensive research and meticulous attention to detail. This sheets subjects require the use of the included A-4 C Conversion from AMS Resin, and when you put these two companies together for one project you just know you've got significant detail enhancements that are going to make your A-4 stand out from the rest.
The Subjects Covered:
This Part 3 sheet is available in limited quantities and is packaged with AMS Resin's previously released A-4C Skyhawk conversion set for the Trumpeter A-4E/F kit.
3 Marking Options Included:
VMA-214 Blacksheep - Chu Lai, South Vietnam, 1966/67
VA-146 Blue Diamonds - USS Constellation 1964-65
VA-216 Black Diamonds - USS Hancock 1964-65
Three early war A-4C Skyhawks are provided from three squadrons in Vietnam that are relatively overlooked today compared to other wartime A-4 squadrons, even though all three played significant roles in the war - VMA-214 were deployed to Chu Lai between 1965-67 and both VA-146 and VA-216 deployed on three combat cruises each. The latter two squadrons are represented here with decals from both of their first combat cruises; while VMA-214 is represented with decals for their markings used during the latter part of their Vietnam deployment - initially their aircraft did not have the unique squadron markings on the fuselage or rudder/tail apart from the WE tail code identifier. The somewhat simplified stylized jumping ram/blacksheep on the fuselage carried in Vietnam was further elaborated with additional detail in the later 1960s.
Decals for the airframe stencils and drop tanks and flight helmets for all 3 schemes are also included, a nice touch.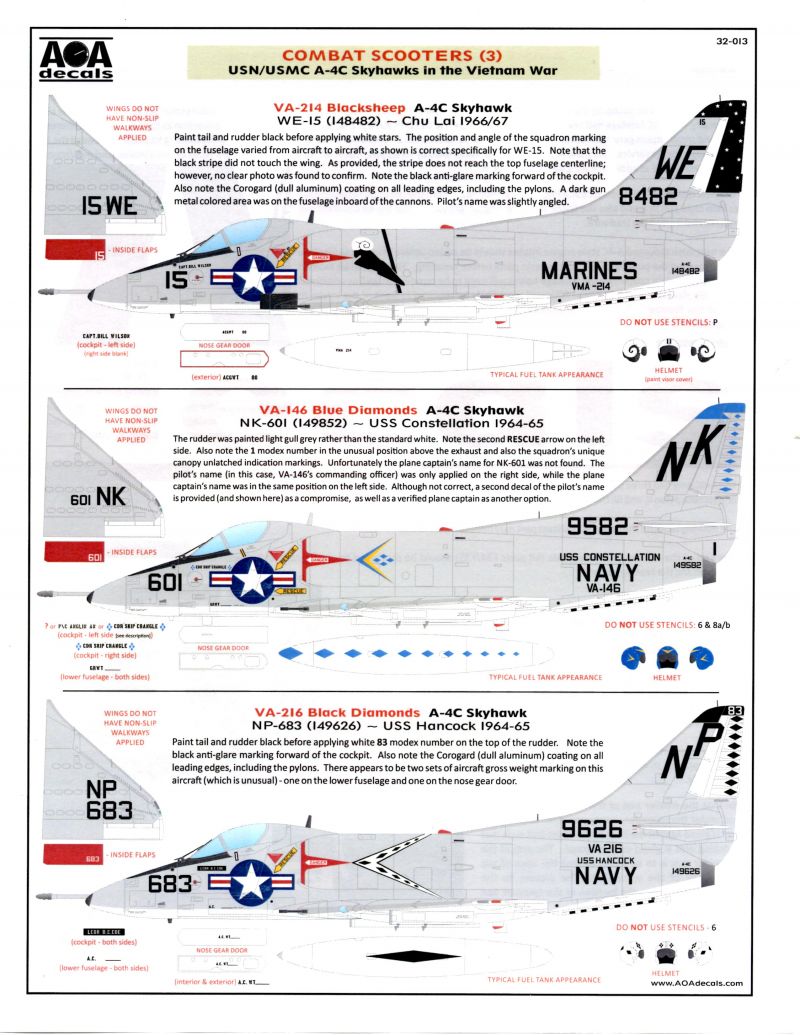 The Resin Conversion
The conversion set provides the main components to backdate the kit to the earlier A-4C - new short nose, windshield wiper assembly, short intakes, new exhaust, and also includes correct ESCAPAC ejection seat and earlier spoked style wheel hubs.
You also get a pretty comprehensive guide to help you use your parts including instructions on what needs to be cut off, filled in/over or added to make a correct A-4C.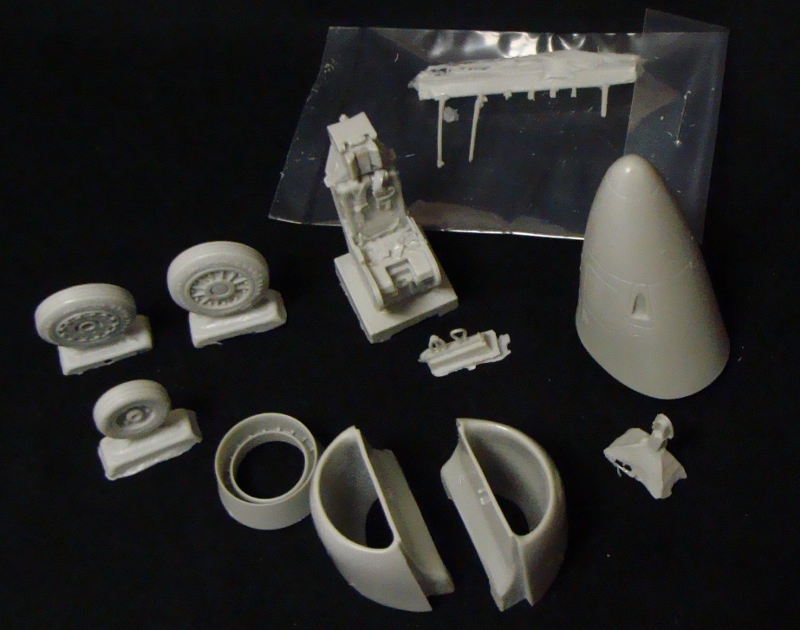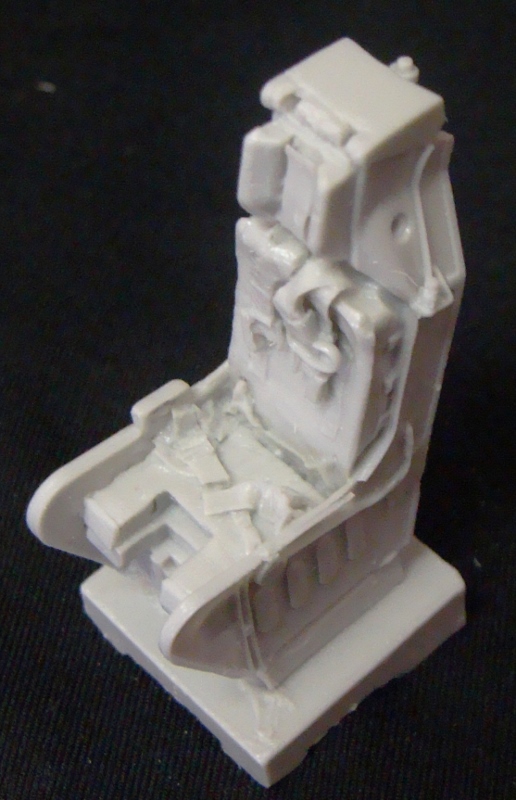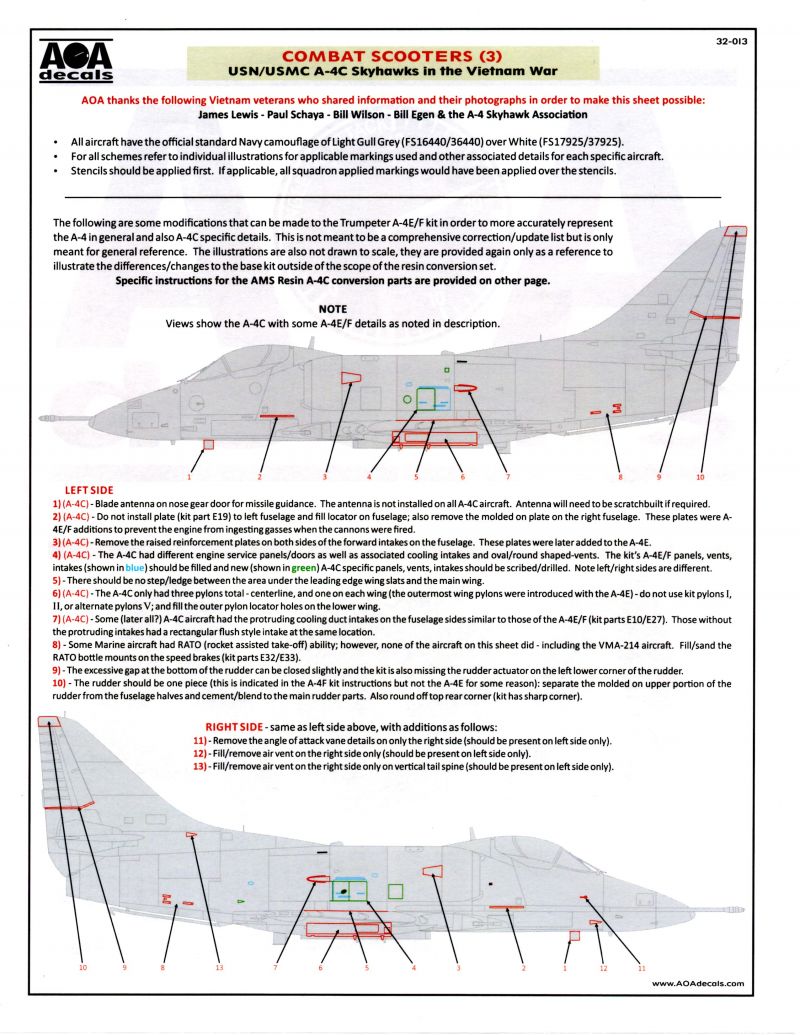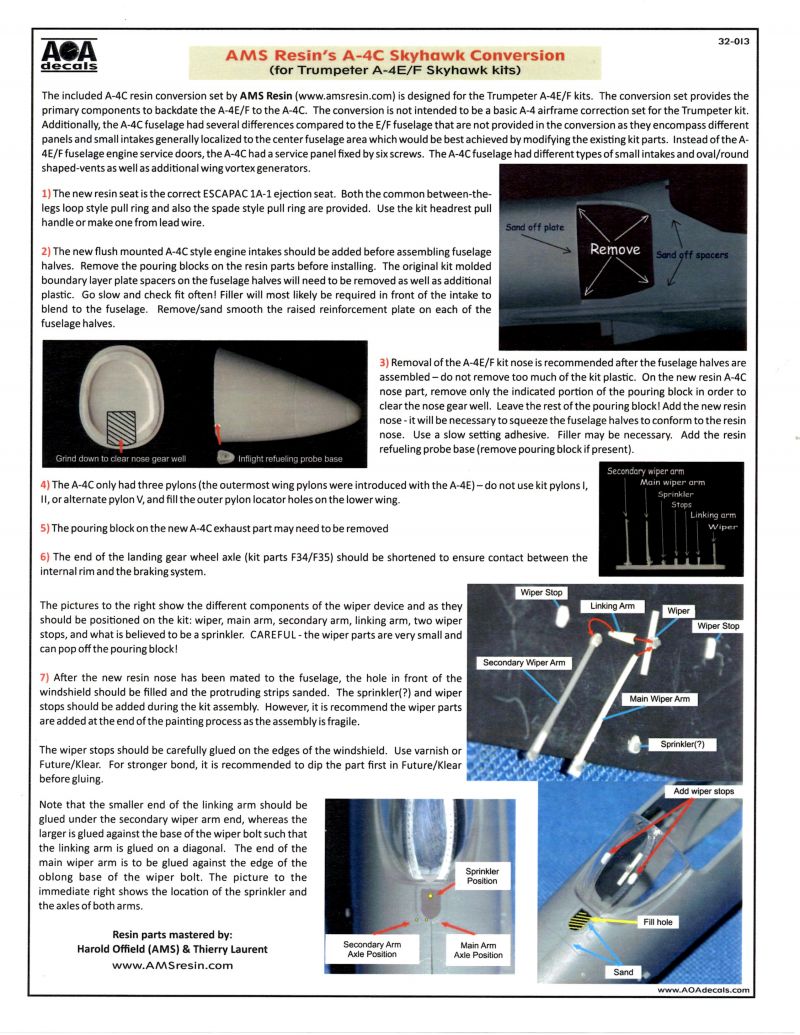 The Decals
The decals are printed by Microscale, are thin, very sharply detailed, the tiny stencils are legible under magnification. The carrier film is so minimal you have to look for it on the backing sheet, really nicely done. You will notice that one of the stars and bars on the sheet appears deformed, this is to allow it to drape over the refueling probe fairing on the right side of the nose. Careful application will see this part fit just right.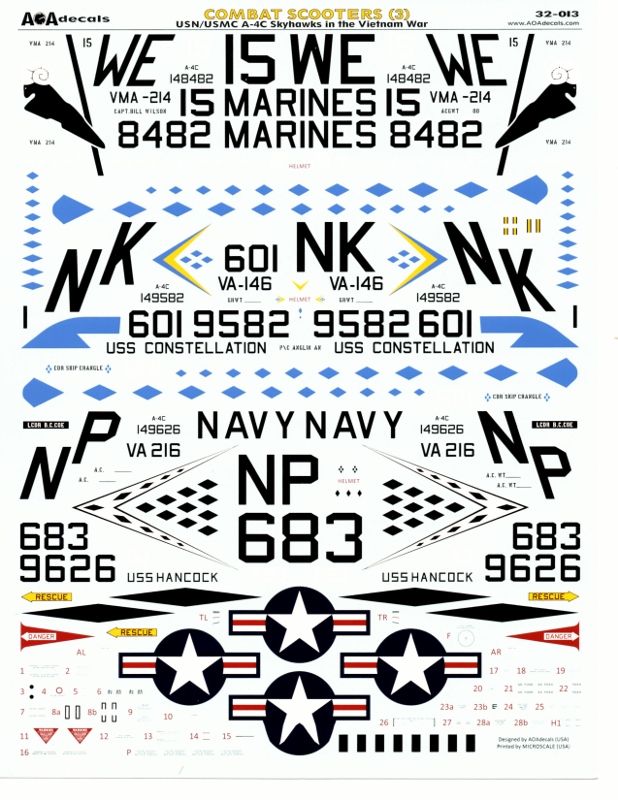 Conclusion
In my humble opinion this was a great idea! Taking two innovative companies and combining efforts to allow the modeler to create three very unique aircraft from an already great Trumpeter Skyhawk, I wish I had more skyhawk models, the markings choices are all so cool!
Due to the limited production nature of this set, I'd suggest getting one while you can, and stock up on some Skyhawk kits.
Thank you to AoA Decals for the review sample.
© LSP_Paul 2016
This review was published on Friday, March 04 2016; Last modified on Friday, March 04 2016