Kagero | Sopwith Camel
Reviewed by Kevin Williams
Publisher: Kagero
Author: Edward Zieliński
Publishing date: 2011
ISBN: 978-83-61220-94-7
Number 6 in the Legends of Aviation series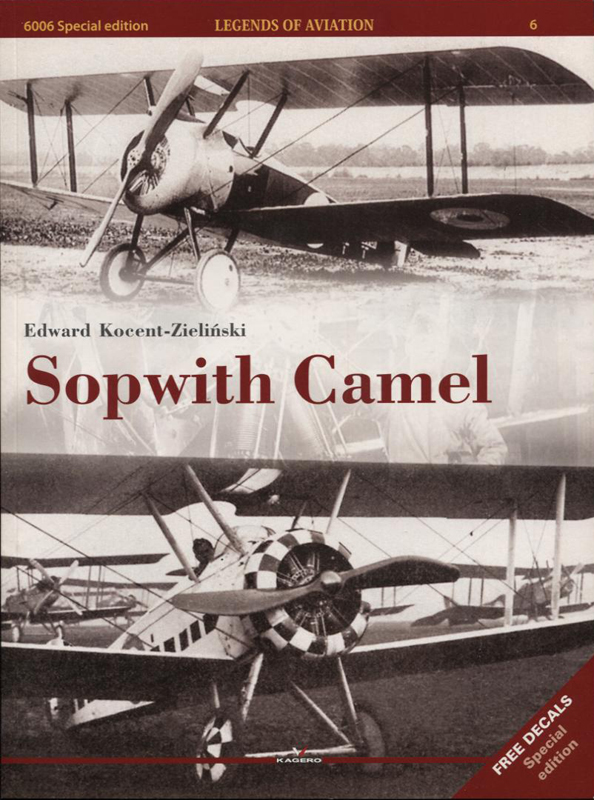 This is the sixth volume in the "Legends of Aviation" series from Kagero, wherein they take a look at iconic aircraft of WWI, with several fighter families covered so far and this particular title obviously covering the Sopwith Camel.
With the relative paucity of WWI aviation references in general, any book is welcome in my library, as long as it lives up to a certain minimum standard, and this series certainly does that. Covered is the iconic Sopwith Camel, considered by some to be one of the best fighter aircraft from the WWI time frame.
Typical Quality to be Found Throughout
---
As can be seen above, there are also some nice drawings included that illustrate not only specific schemes, but various airframe details as well.
Book Rear Cover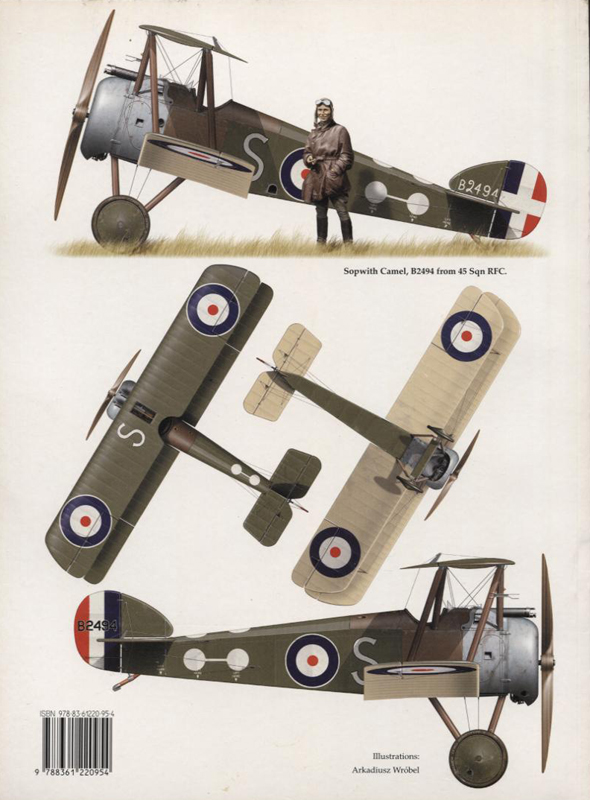 Decals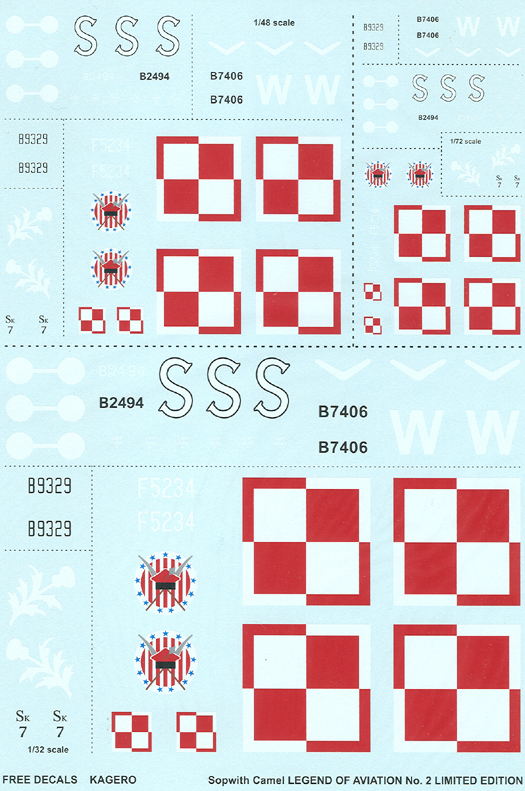 Interestingly, the decal sheet remains titled (for volume 2) as it had been in the original book. I suppose this makes perfect sense, as this volume is just more or less a reprint, but in the later format. Also, Kagero seems to use a mixed bag of Cartograf decals as well as a somewhat generic line, though appearing to still be of good quality, and this sheet reflects the latter.
Summation
To me, the high point of these volumes, in general, is a tossup between the great photographs, and the splendid decal sheets (where applicable), the latter being selections of specific airframes depicted within the books themselves. This is the second edition of this book in the series, the first being volume 2, and reflects the change in appearance and size/format, which started with volume 5. This particular volume does contain decals, though later editions of this very same book, apparently do not, as per this Kagero page.
For me to loudly proclaim that these books are a desirable addition to the aviation library, is nothing more than an honest appraisal of what I feel is the good value these books bring to the table, with or without decals.
Even if you have just a passing interest in the Camel, or WWI aviation in general, you can't go wrong with the purchase of this book. You may even just become a fan.
On a scale of 1 to 10, I'd rate this book as a 10, no question about it. At roughly 70 pages, a fair amount of data is packed into this somewhat diminutive book.
Other References of Possible Interest
Albatros Productions: Sopwith Camel
---
Osprey Publications: Sopwith Camel Aces
---
© Kevin Williams 2016
This review was published on Tuesday, March 22 2016; Last modified on Monday, July 11 2016