Videoaviation | #152732 1/32nd USAF GBU 38
Reviewed by Ray Peterson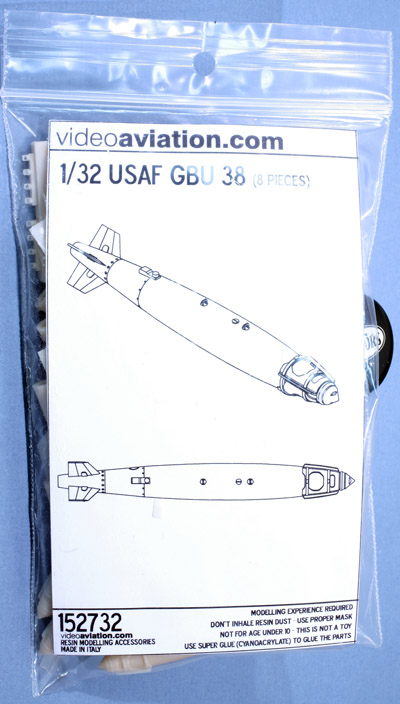 Recently released is this nicely done set of USAF GBU 38 bombs.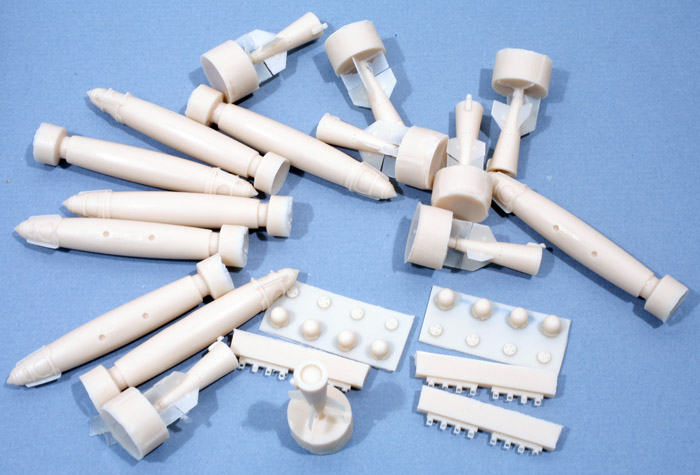 The set includes enough for eight incredibly detailed bombs. There are fifty-six beautifully cast resin parts, including a few extra of the tiny support loops. The extras are needed as a few were broken in my set. You may decide to replace these with very fine wire placed in pre-drilled holes if you decide you want to make them carry the weight of the bombs or are worried about bumping them.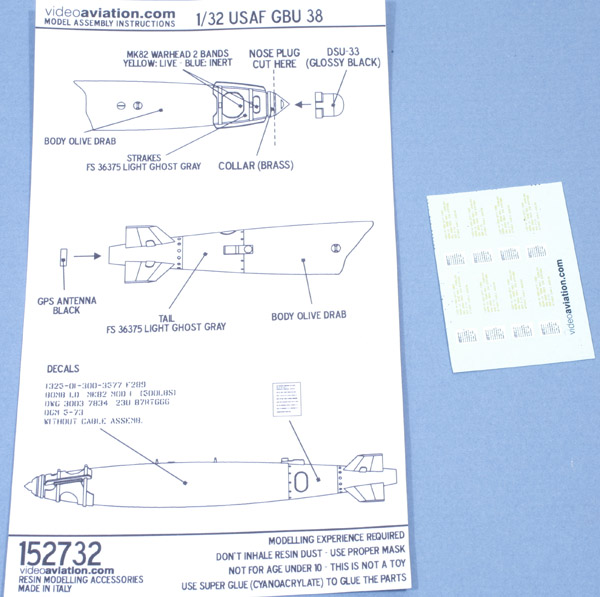 There is also a small sheet of decals included with sixteen stencil markings. A small sheet of instructions is bagged along with the resin parts. They include assembly instructions including nose part options and color instructions. The bombs are called out to include an olive drab body with light ghost grey tail and strakes with gloss black details. You must paint your own ID stripes; yellow for live munitions, blue for inert. Note pictures show the yellow stripes are typically painted on the body before the front strakes are added. Will be a tricky paint job. Check your references!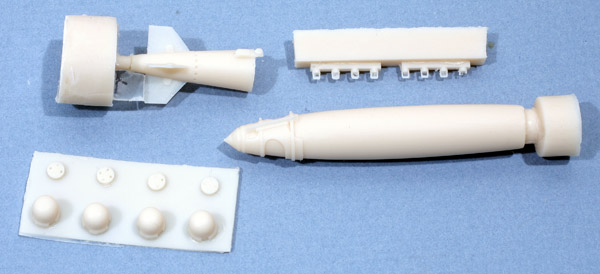 I don't have a good set of dimensions to check the accuracy of the set, but the bombs look very good in shape when compared to photos.
They will look really fine hanging from your modern USAF ground-pounders.
Highly Recommended.
Order direct from VideoAviation.com. Courtesy of my aching wallet.
© Ray Peterson 2016
This review was published on Thursday, March 17 2016; Last modified on Thursday, March 17 2016