Videoaviation | #141532: LAU-3 Rocket Launcher
Reviewed by Andrew Birnie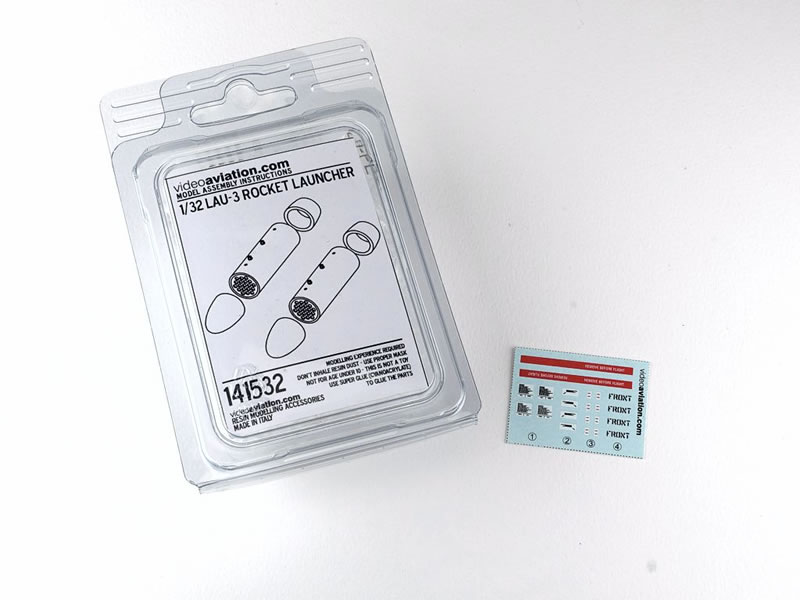 Developed in the late '40s the Folding-Fin Aerial Rocket was the primary armament for NATO aircraft in the '50s, however with the advance of guided air to air missiles, the FFARs found a use as a air to ground weapon.
The LAU-3 rocket pod from Videoaviation is superbly moulded in cream resin, with very delicate details such as the attachment lugs. The LAU-3 is used throughout NATO and beyond, indeed the CVR-7 pods as used on RAF Harrier GR.7/9s bears a striking resemblance to the LAU-3.
Review sample kindly supplied by Videoaviation, available directly from their website.
---
© Andrew Birnie 2016
This review was published on Friday, March 18 2016; Last modified on Friday, March 18 2016