airscale | AS32 HAC: 1/32 Modern Cockpit Instruments
Reviewed by Kevin Futter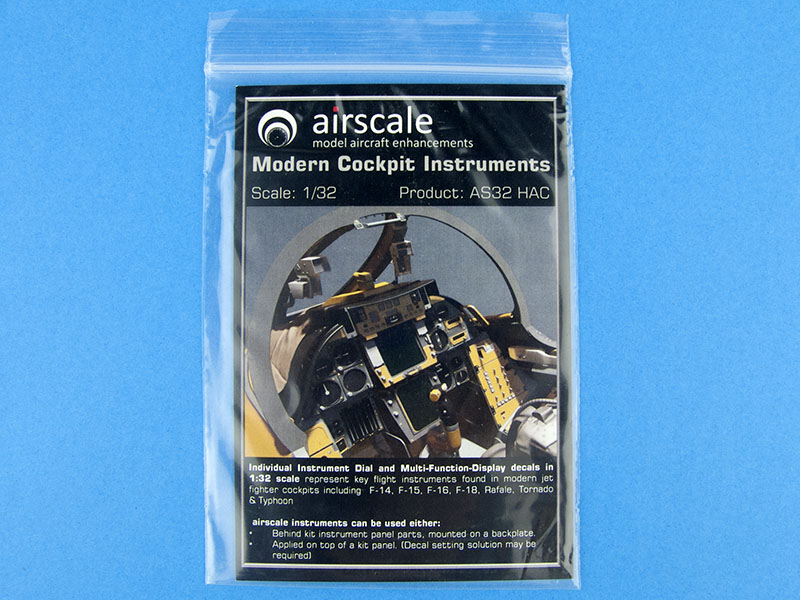 airscale has quickly become the de facto standard for cockpit instrument details, having released a multitude of instrument dial and placard sets since launching a few years ago. This time we take a look at a new set of 1/32 instrument dial decals for modern jets (set AS32 HAC).
The decals are packaged in the now-standard resealable plastic bag. Inside is a piece of thick printed card, containing information and instructions, a small square of clear acetate sheet, and of course the decals themselves.
The rear of the card insert contains a list and description of all the included instrument decals, numbering 32 separate types in all. Not shown are the decals to represent the various electronic displays found in modern cockpits, of which there are three rows on the bottom half of the sheet.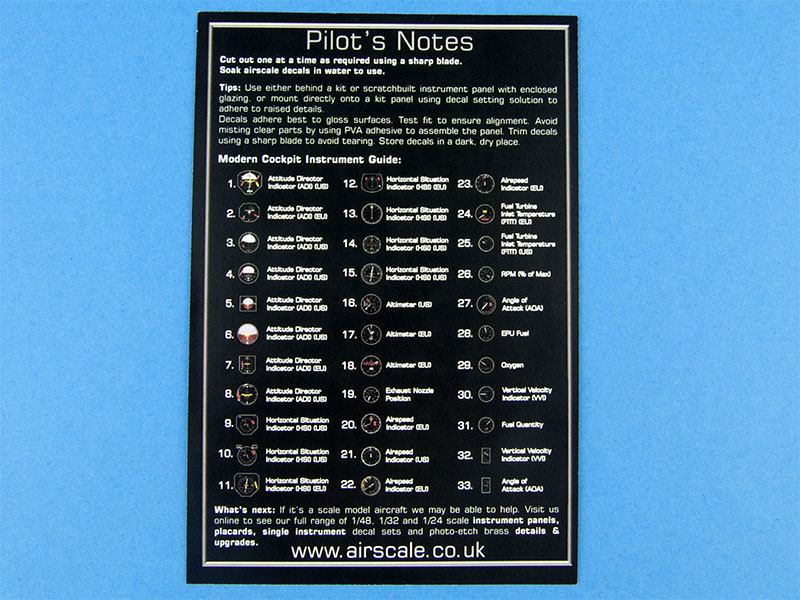 The front of the card lists the following aircraft types as being applicable subjects: F-14, F-15, F-16, F-18, Rafale, Tornado, and Typhoon (Eurofighter).
The inclusion of a small sheet of clear acetate it a nice touch, as it's a really effective material for simulating glass dial faces. It's up to the modeller, however, to adapt or build an instrument panel to suit, and is more suitable for scratch-built instrument panels than pre-moulded plastic or resin examples.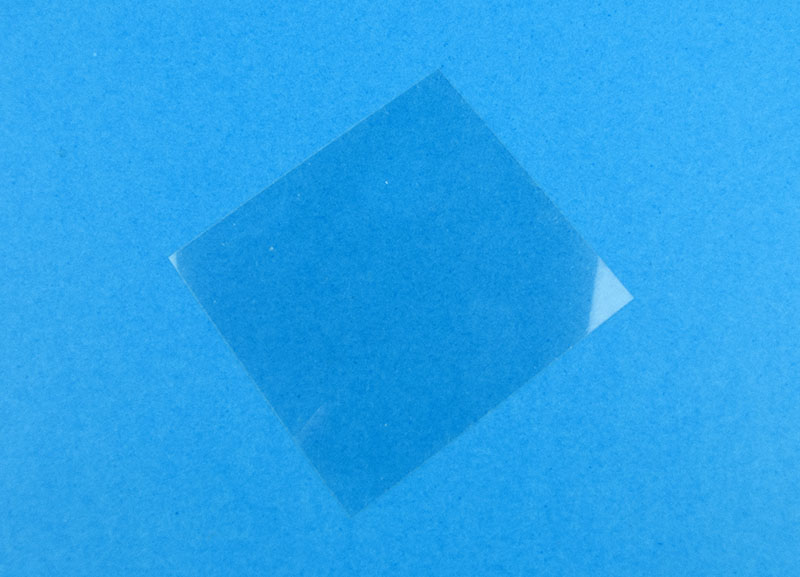 The decals themselves are crisply printed by Fantasy Printshop, with good colour density and excellent registration: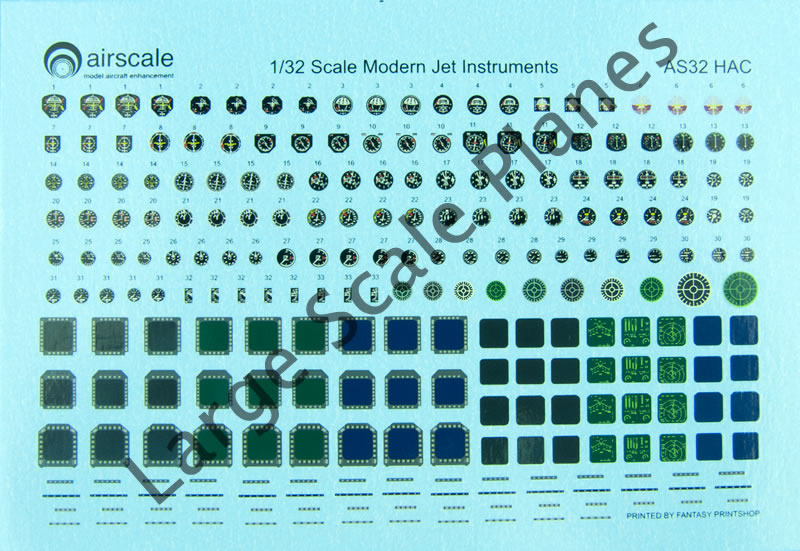 Inside the packet, the decal sheet is protected by a wax paper cover sheet.
The close-up photo below shows just how impressively detailed the printing is on this sheet: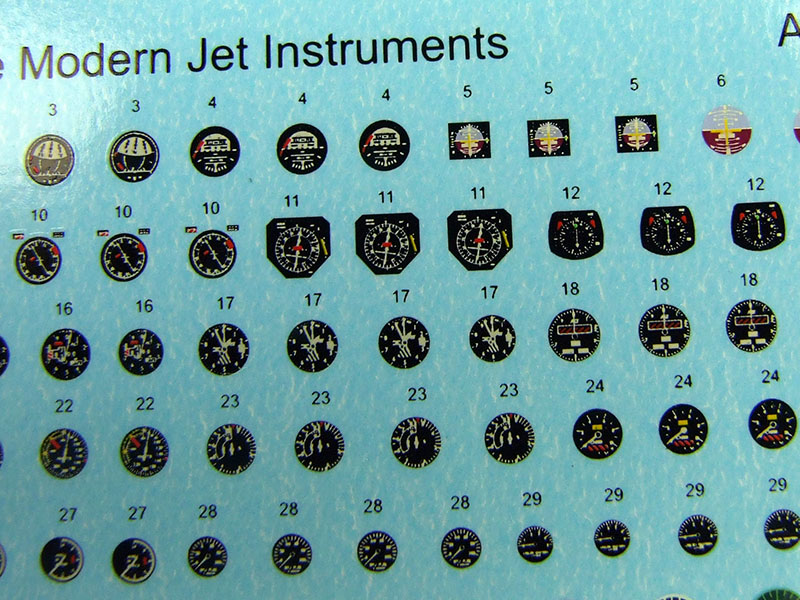 Conclusion
So, whether you're sprucing up an old instrument panel or scratch-building a new one, these airscale decals will make the process considerably easier, and the result considerably better.
Highly recommended!
Thanks to airscale for the review sample.
© Kevin Futter 2016
This product is available from the following LSP sponsors

This review was published on Monday, March 21 2016; Last modified on Thursday, March 24 2016