AoA Decals | 32-011: Combat Scooters (2) USN/USMC A-4E/F Skyhawks in the Vietnam War
Reviewed by LSP_Paul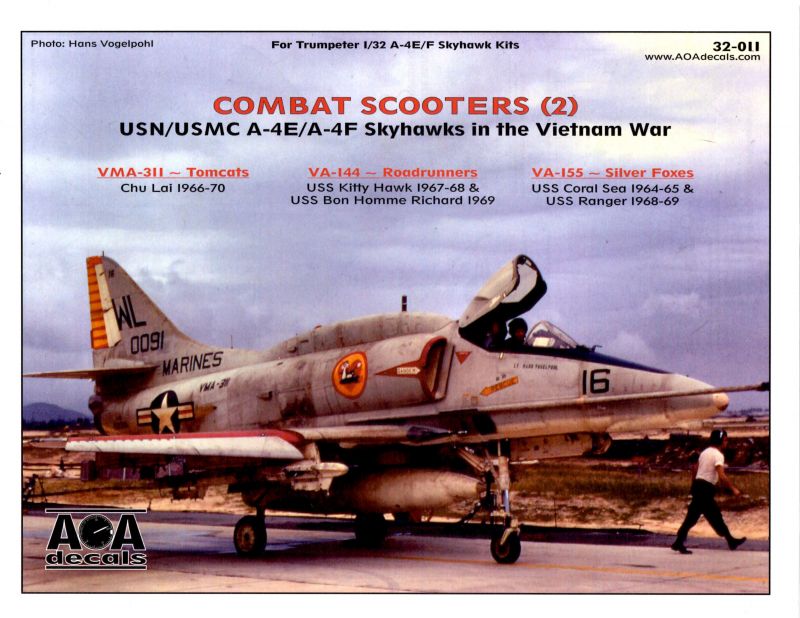 AoA Decals Combat Scooters (2) brings the large scale Skyhawk lover even more colorful and historically accurate Skyhawk markings on this sheet, lets take a closer look at what this decal set can do for your Skyhawk!
What's in the Set
VMA-311 Tomcats - 4 options from Chu Lai, South Vietnam, spanning between 1966-70
VA-144 Roadrunners - 2 options: 1 from USS Kitty Hawk 1967-68, and 1 from USS Bon Homme Richard 1969
VA-155 Silver Foxes - 3 options: 1 from USS Ranger 1964-65, and 2 from USS Ranger 1968-69 (latter two are A-4Fs, and both had the original straight style in-flight refueling probes that are already provided in the Trumpeter E/F kits)
As usual with AOA releases, an extensive airframe stencil sheet is also included. Stencils are provided for one A-4; however, the stencil sheet is also available to purchase separately (see 32-012).
Decals also included for VA-144 fuel tanks. (VA-155 and VMA-311 generally had plain white fuel tanks without any squadron markings/identifiers.)
The Markings for the Bulldogs and Roadrunners aircraft include two different options for their respective squadron markings, one with and one without the outline so a modeler can decide what is appropriate for his or her model based on personal taste. The subjects chosen for each aircraft on this sheet are both interesting visually and have great combat histories associated with them as well.
Profiles and Instructions
All markings options are explained in detail on each profile and variations for markings specific to an aircraft are called out in detail.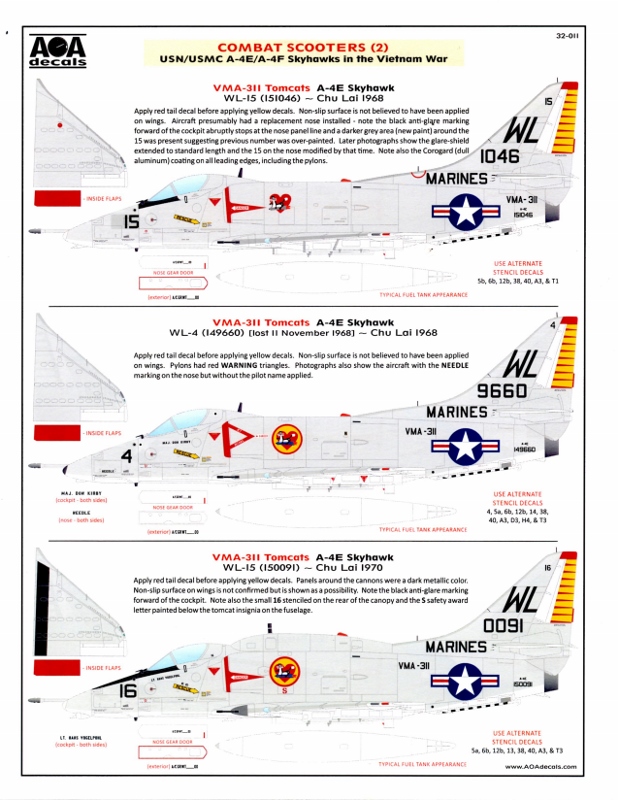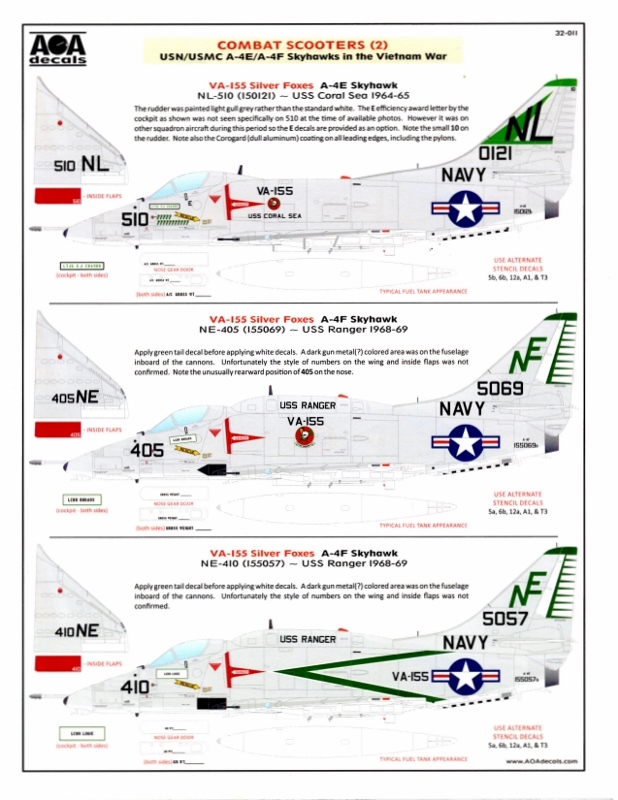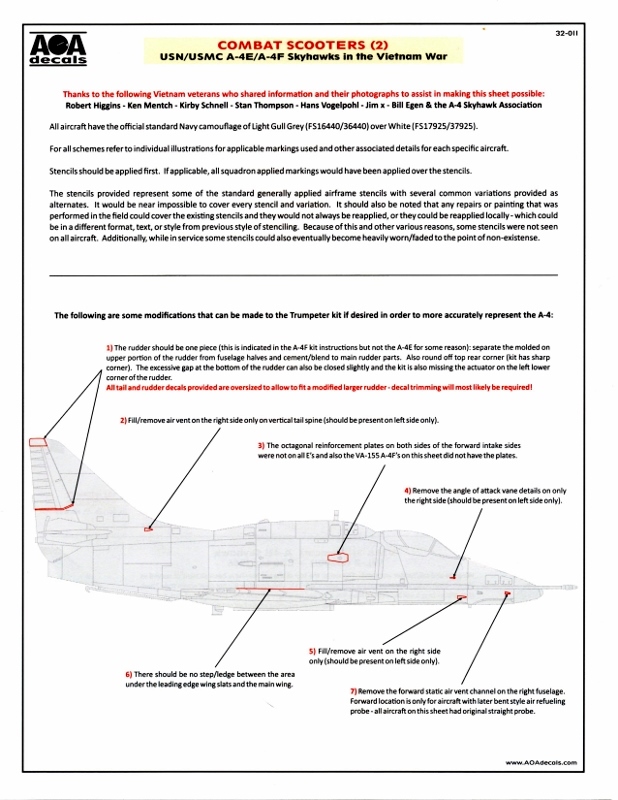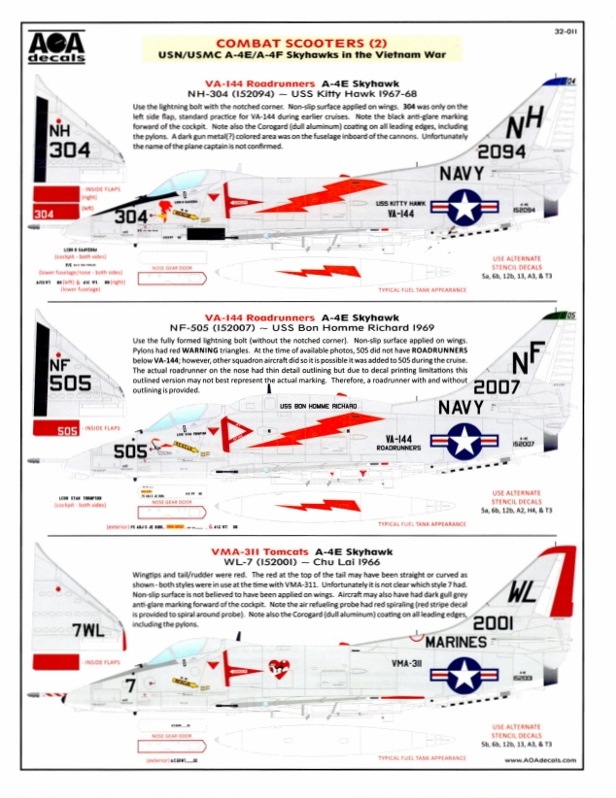 The Decals
The decals are printed by Cartograf, are thin, very sharply detailed, the tiny stencils are legible under magnification. The carrier film is so minimal you have to look for it on the backing sheet, really nicely done. You will notice that one of the stars and bars on the sheet appears deformed, this is to allow it to drape over the refueling probe fairing on the right side of the nose. Careful application will see this part fit just right.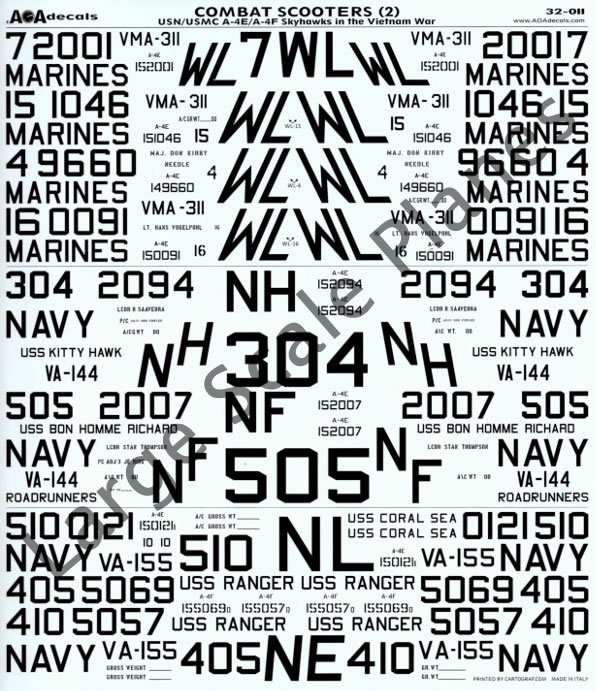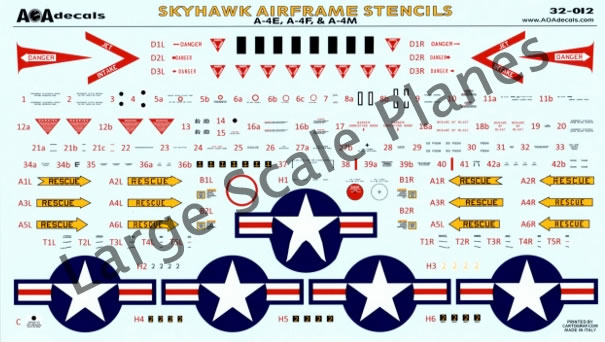 Conclusion
Once again AoA has brought out a set of decals that truly follow the companies standard for excellent research, interesting subjects, incredible attention to detail and an outstanding set of decals.
Thank you to AoA Decals for the review sample.
© LSP_Paul 2016
This review was published on Wednesday, March 23 2016; Last modified on Wednesday, March 23 2016