Master Model | 1/32 Browning M2 and MG131 Gun Barrels
Reviewed by Randy Bumgardner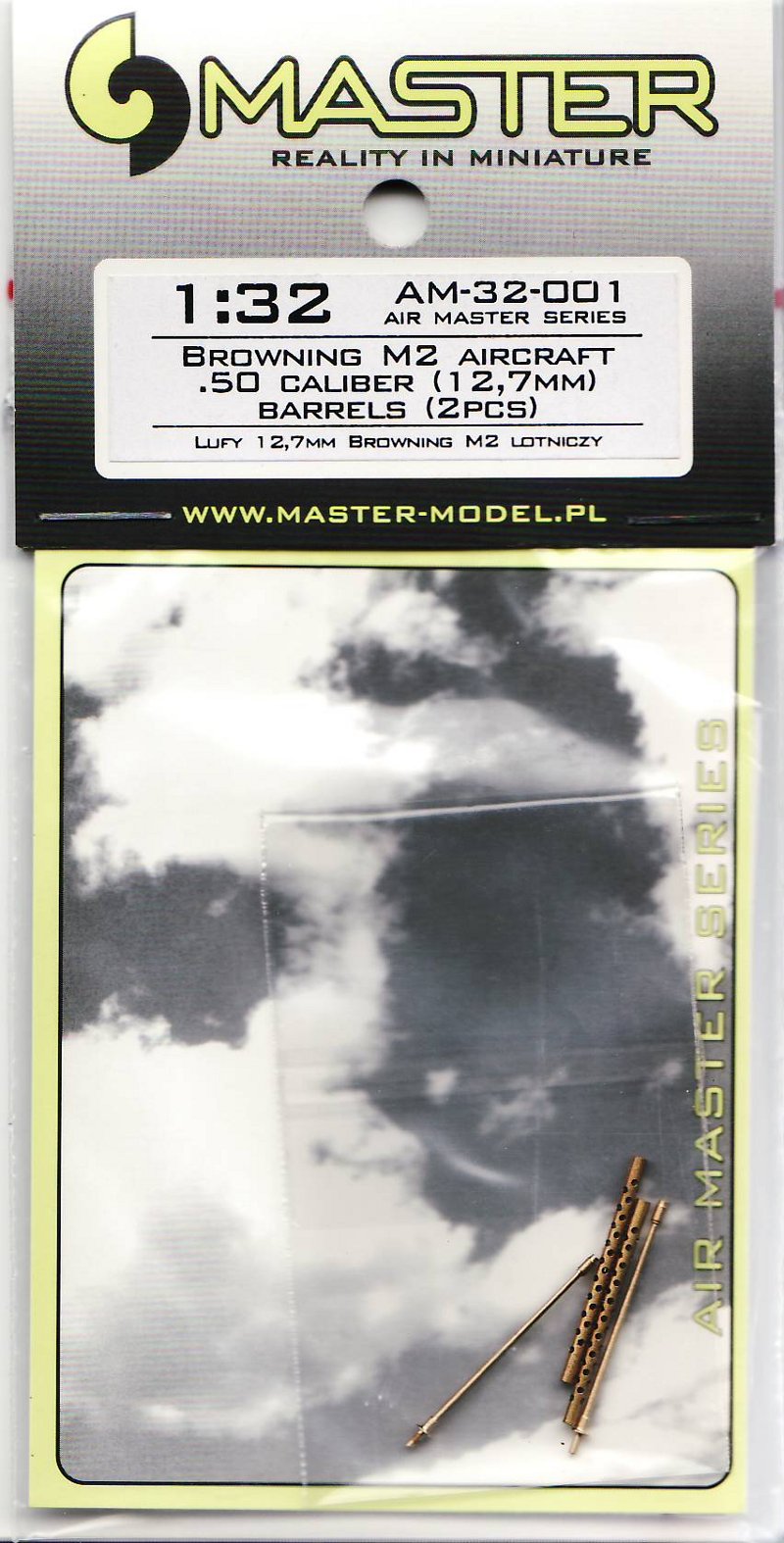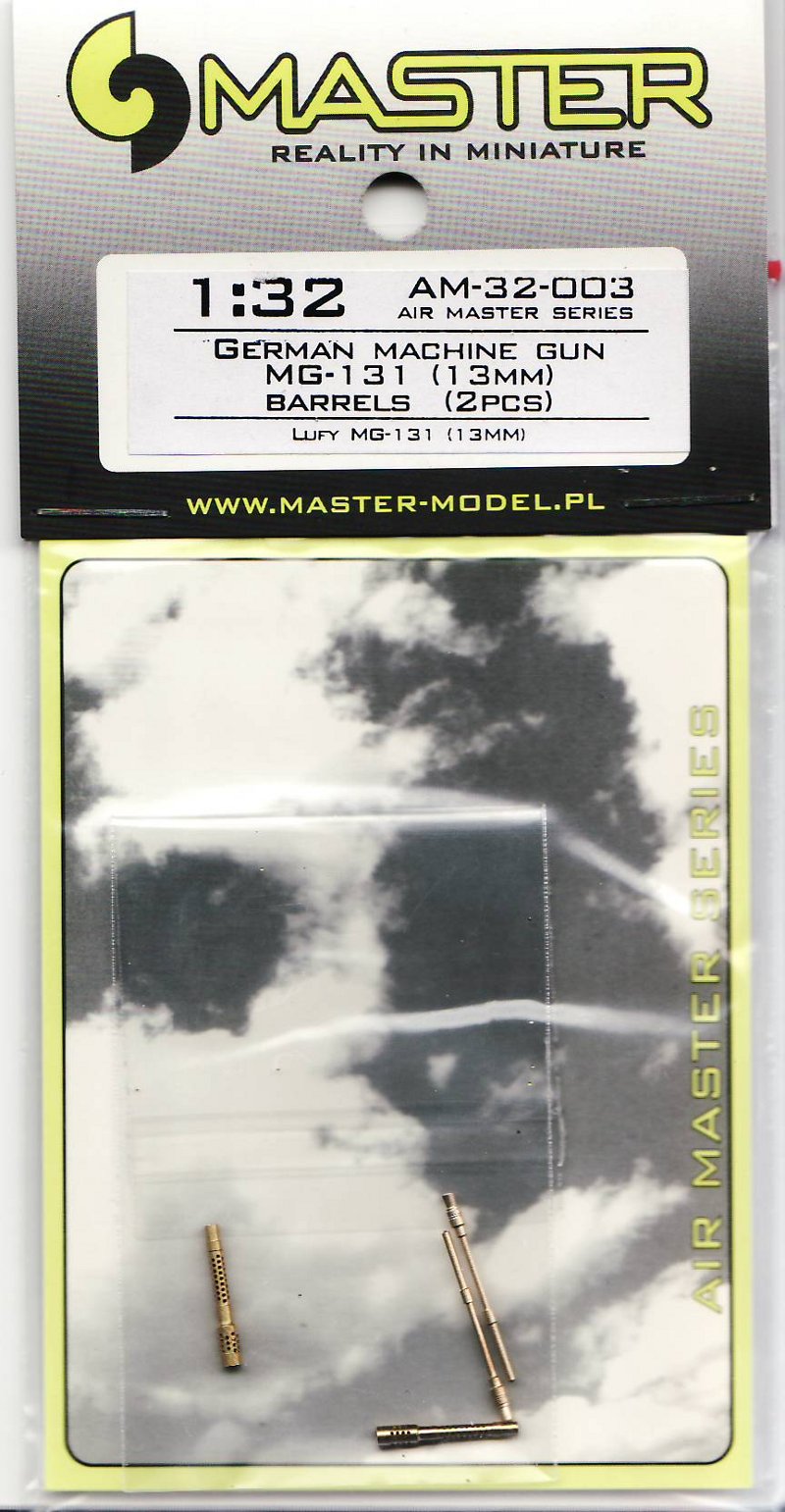 If you're looking for something to replace those not-so-realistic gun barrels on your kit, then you might want to give Master Models a look. From Poland, Master Models specializes in gun barrels for sea-going and airborne guns. Of primary interest to us, the 1/32nd scale Air Master Series looks to be a sure contender for after market gun barrels.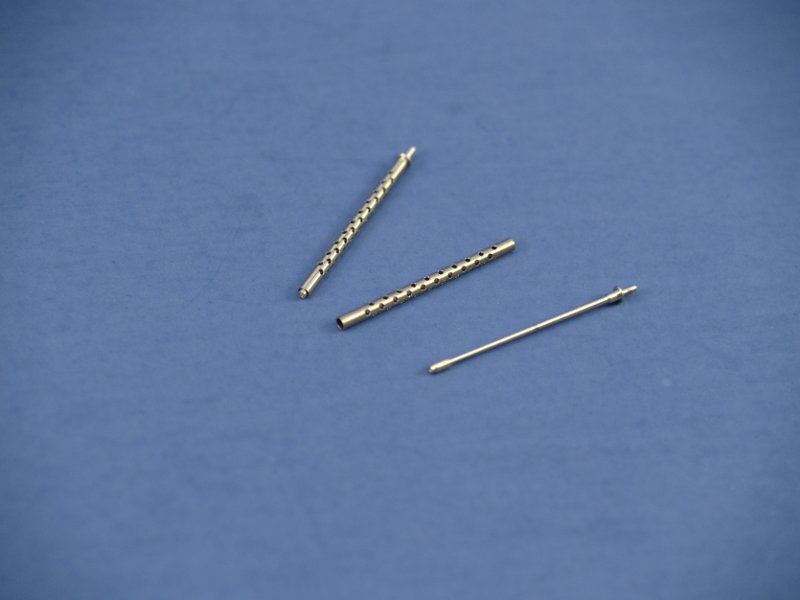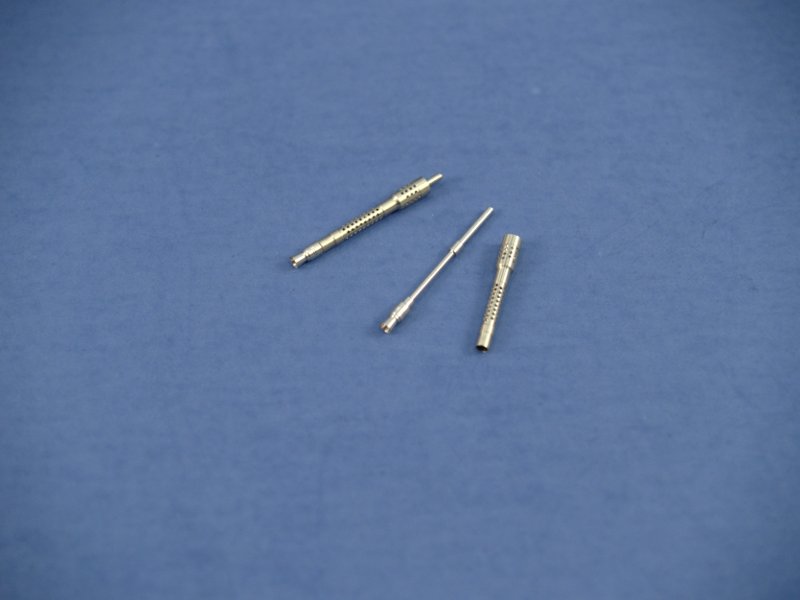 The two products in this review, the .50cal and MG131 gun barrels, are very delicate pieces of machined brass. Each set contains enough parts to construct two gun barrels. The actual gun barrel fits into the cooling jacket, completing the barrel. Each piece is individually turned and drilled, and the detail is phenomenal. The fit of the parts is exact with each barrel fitting nicely into it's corresponding cooling jacket.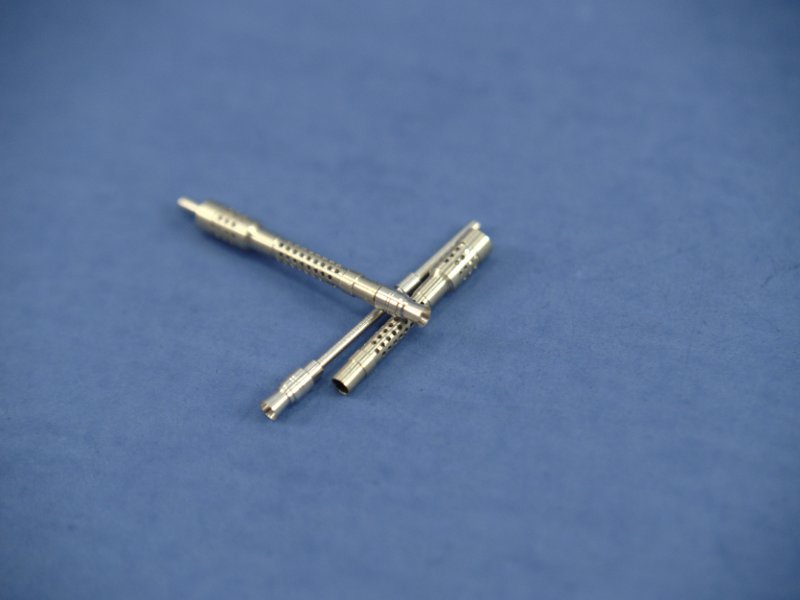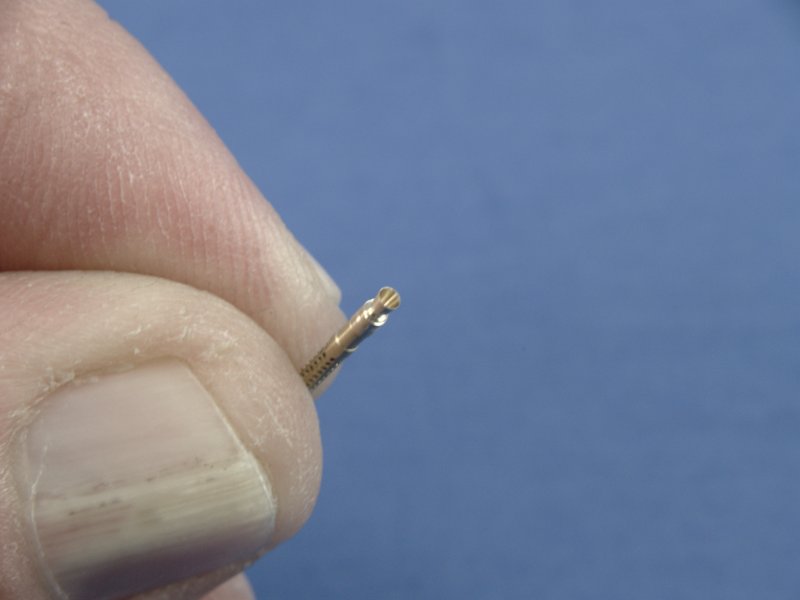 The ends of the barrels are hollowed slightly for a very nice scale appearance. Closely examining the MG131 reveals the fluted ends of the gun barrel are reproduced very nicely. A drop of cyanoacrylate will hold the parts together, and they are ready for installation.
For more information and to look at their other products, please visit Master Model.
Review samples courtesy of Gordon Kwan at Sprue Brothers, "Thanks!"
© Randy Bumgardner 2009
This product is available from the following LSP sponsors

This review was published on Saturday, July 02 2011; Last modified on Wednesday, May 18 2016