Master Model | Brass Gun Barrels
Reviewed by Kevin Futter
Piotr Czerkasow, of Master Model in Poland, has recently brought to market a range of exquisite turned brass gun barrels to replace the less-than-satisfactory items often found in kits. His range features products for both 1/48 and 1/32 scales (as well as ships in 1/35, 1/350 and 1/700), but this review will naturally focus on the 1/32 scale items. LSP has been supplied with a sample of the first 8 sets out of the current range of 12.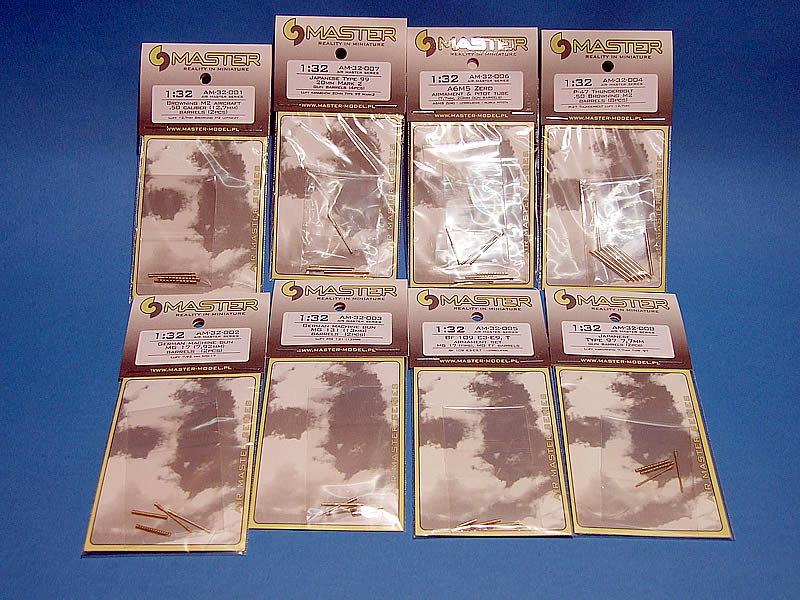 The sets come in a small clear plastic bag with a card header. The barrels themselves are enclosed in a separate bag within.
The instructions are a single folded sheet, and no more complex than they need to be.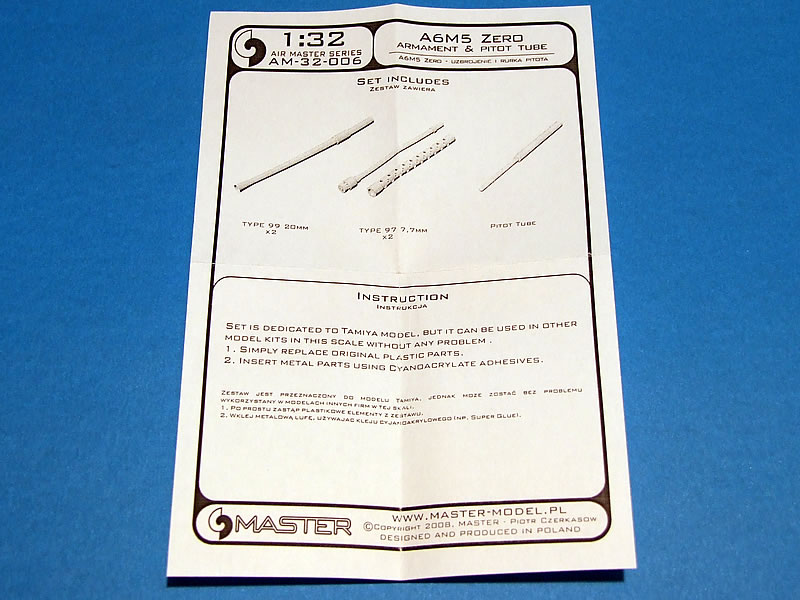 Since I had a couple of Japanese subjects in progress, I thought I'd…ahem…zero in on some relevant sets for a closer look. First up is set AM-32-006 "A6M5 Zero Armament & Pitot Tube". This set – like all the others quite frankly – is simply amazing, containing a total of 7 pieces in 2 plastic sleeves.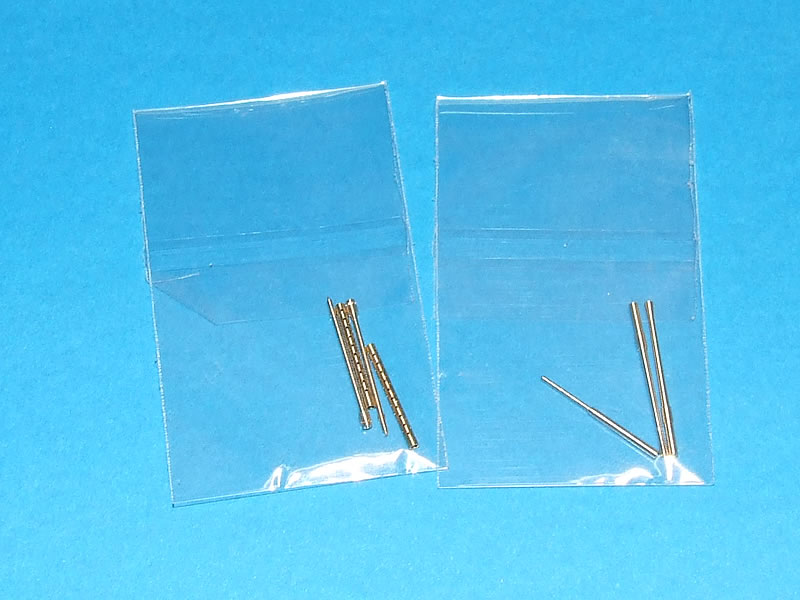 These make up 2 x 7.7mm machine guns, 2 x 20mm cannon and a pitot tube. The machine guns feature an inner barrel that slides neatly into an outer cooling jacket. The recommended kit is Tamiya's masterpiece, but I decided to lavish my clunky old Revell rebuild with them instead. Hey, it needs the help!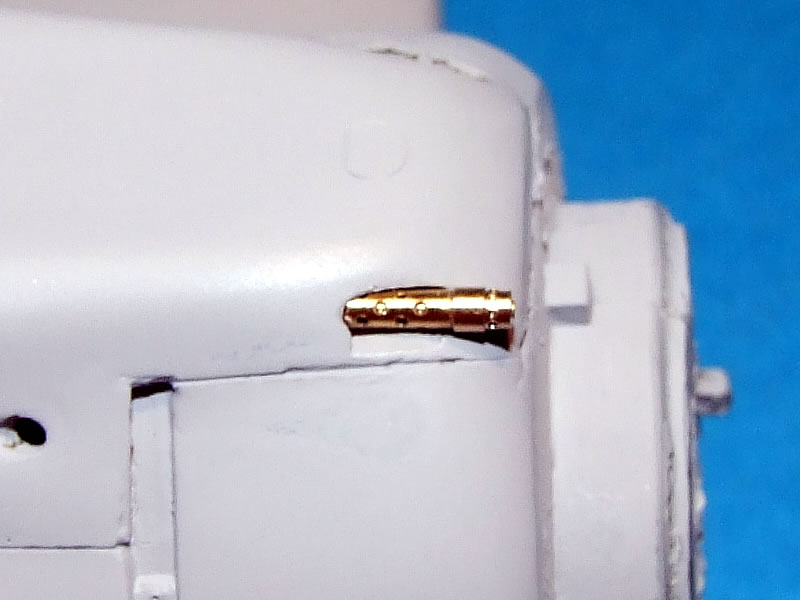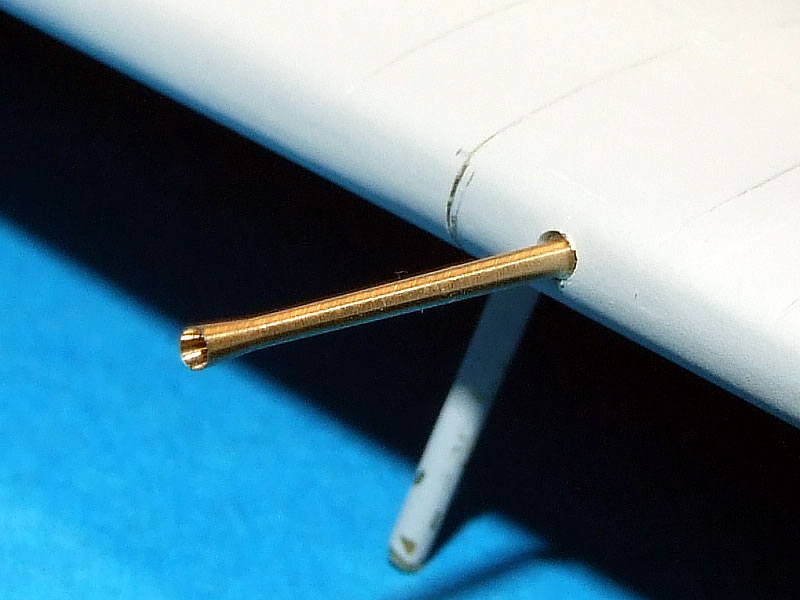 Photos just simply don't do justice to the astonishing craftsmanship that's evident in these barrels. Each hole in the machine gun cooling jackets is clean and precise; I really don't know how they do it. I recently finished Doyusha's older George kit, and wasn't terribly happy with its representations of the 20mm wing cannon. So, out came Master Model set AM-32-007 "Japanese Type 99 20mm Mark 2". This set is simpler than the previous one, consisting only of the 4 barrels necessary to outfit a 4-gunned aircraft. Once again these are exquisite, featuring tapered barrels, flared muzzles and hollow ends. The photos show the kit example on the left, with the brass replacement on the right.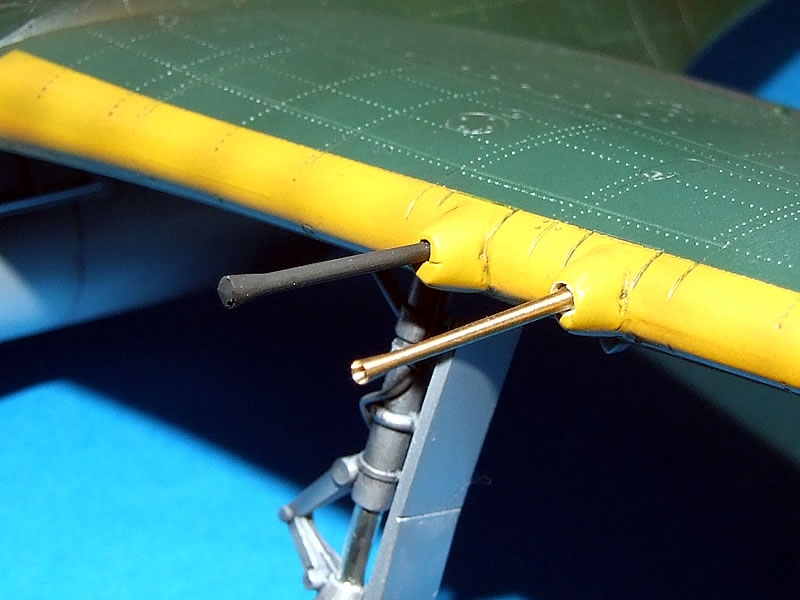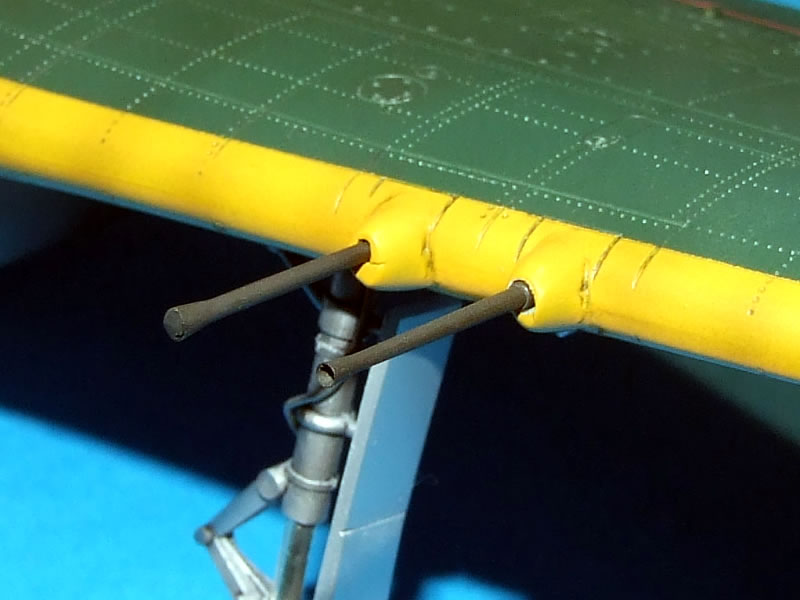 The improvement is obvious and substantial. The guns in many 1/32 scale kits – especially older ones – are often a real weak point in terms of scale fidelity and realism, and can sometimes ruin the effect of an otherwise fine model. Master Model's brass guns address these issues admirably. What's more, they're virtually unbreakable, and once CA'd in place, they ain't goin' nowhere! I'll be using them on as many models as I can.
Master Model brass barrels are currently available from Lucky Model.
© Kevin Futter
This product is available from the following LSP sponsors
This review was published on Saturday, July 02 2011; Last modified on Wednesday, May 18 2016