Aviattic | 1/32 Ltn. Josef Jacobs and Dog
Reviewed by Mike Swinburne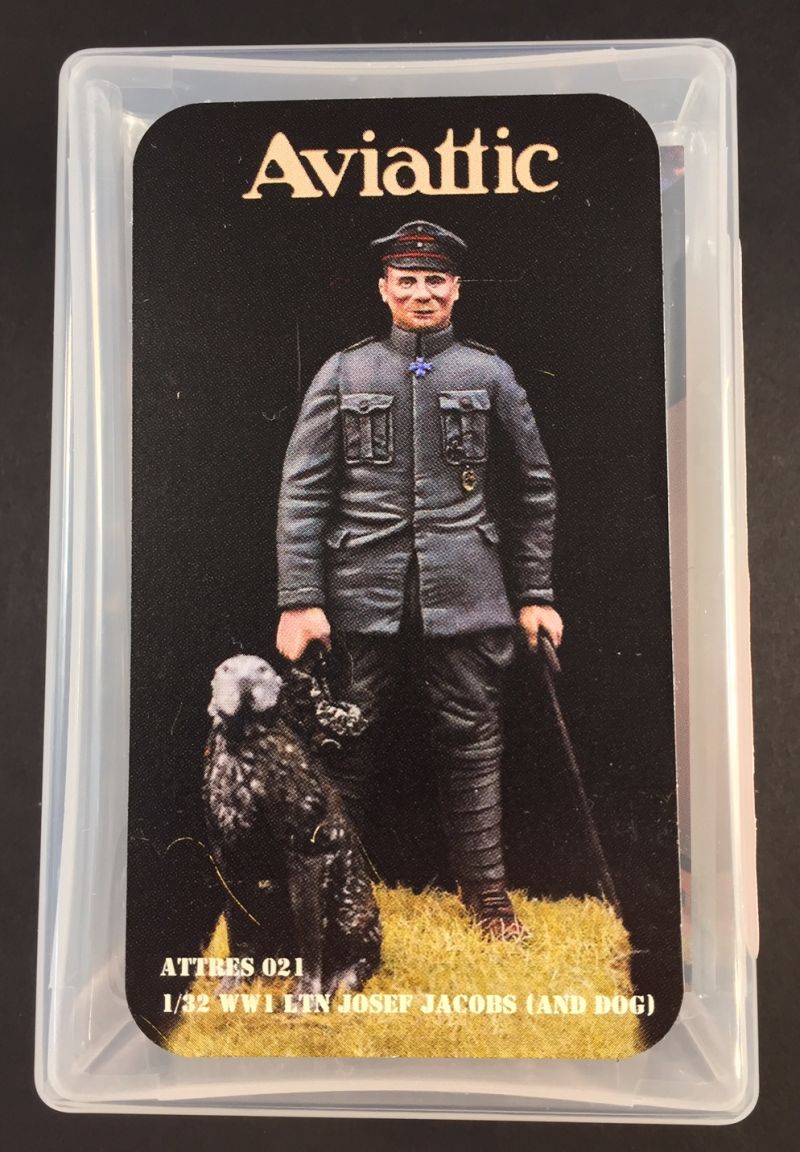 The third release in Aviattic's Legends figure series has been sculpted by Doug Craner and is of Josef Jacobs, famed for leading Jasta 7 in his black Fokker Dr.1 Triplane. Jacobs is sculpted as though he is posing for a photograph (a camera is a forthcoming release from Aviattic, conveniently), and his dog is included, very similar to this photograph: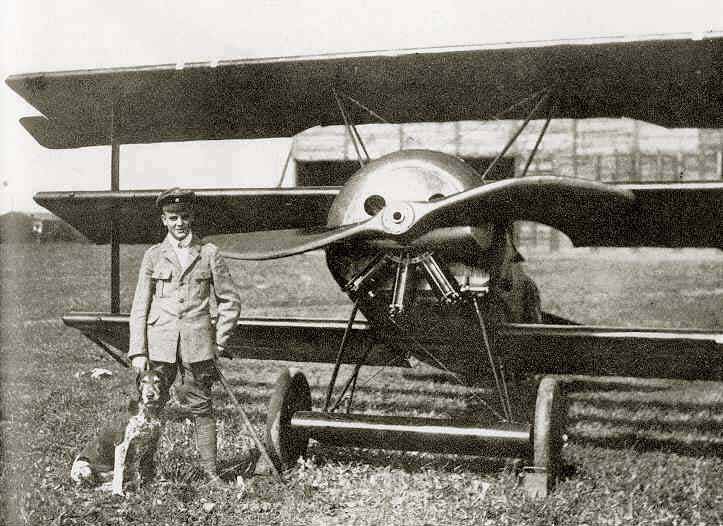 Included in this set is Jacobs holding his cane, a separate leather flying cap, the dog, a small photo-etch fret containing several Blue Max/Iron Cross medals and two shapes of goggle frame, and also a small decal sheet of black, white and blue maltese crosses to adorn the PE. Two right hands are included in different poses, and the head and left arm with cane are also cast separate. The cane in my copy has a a gradual bend which should be very easy to straighten by simply exposing it to heat (hair dryer or a dip in near-boiling water for a few seconds). I see no flaws in the castings or air bubbles. Details look superb to my eye, and the face does seem to resemble quite well the photos of Jacobs available on Wikipedia.
This is one figure I really look forward to painting and posing with my kits, it really is gorgeous. The figure can be purchased directly from Aviattic and will make a superb standalone build or addition to a vignette/diorama. Thank you to Aviattic for the review sample.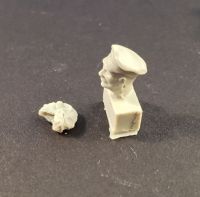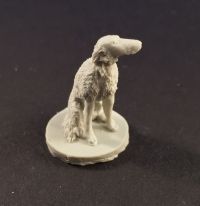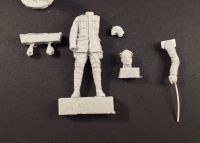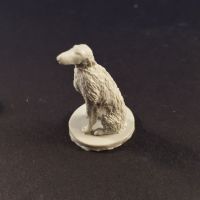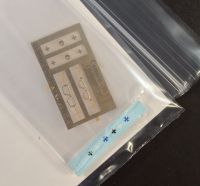 ---
© Mike Swinburne 2016
This product is available from the following LSP sponsors
This review was published on Monday, May 02 2016; Last modified on Sunday, May 08 2016