Aviattic | 1/32 "Götterdämmerung" WWI German Pilot and Mechanic Vignette
Reviewed by Mike Swinburne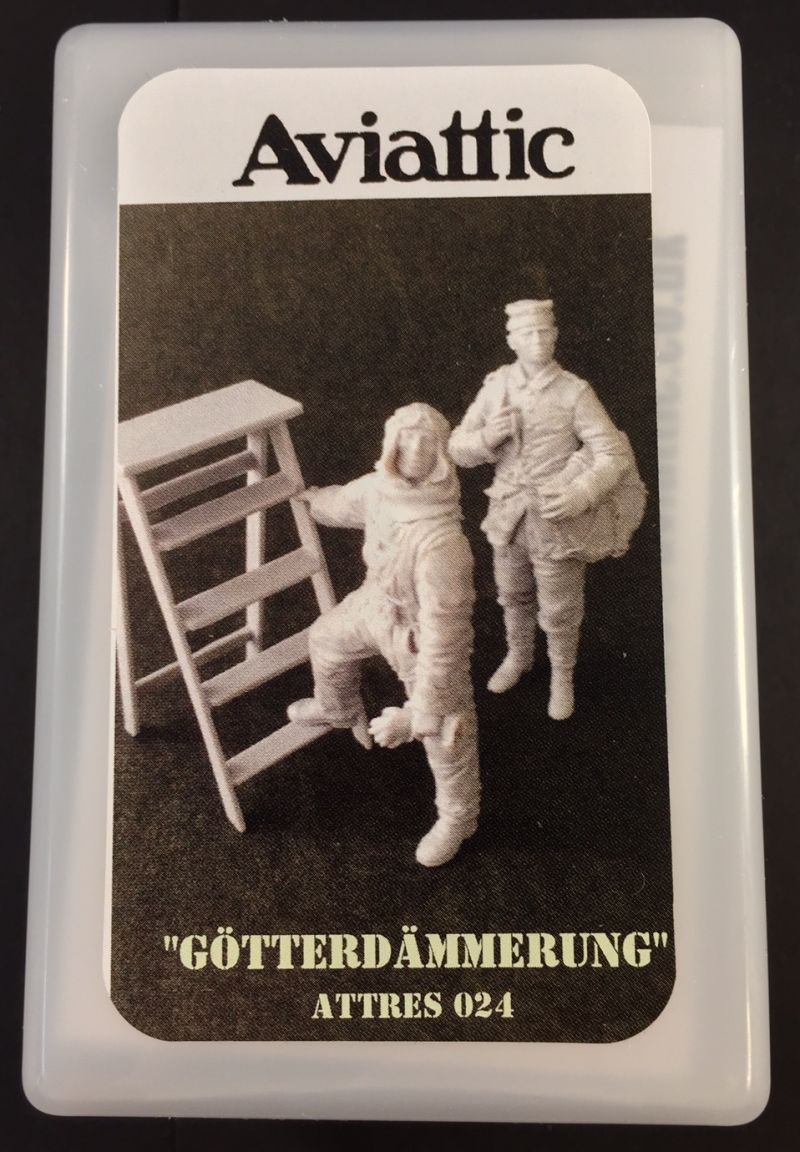 The Götterdämmerung vignette has just been released by Aviattic in 1/32 scale and depicts a German pilot and mechanic late in WWI staring skyward and posed with the pilot as though he is about to board his aircraft via ladder. The resin figures have been sculpted by Doug Craner and when I first saw the photos of the release, I immediately bought one. I can already see these figures adding interest to pretty much any late-war German aircraft.
The pilot has been sculpted in his flight suit and cap, holding gloves in one hand and the ladder with the other. The mechanic is holding what appears to be the pilot's parachute, with cords slung over his other shoulder. Both of the pilot's arms have been cast separately, as has the mechanic's left arm along with the parachute. A six-piece resin ladder is also included and features wood grain texture that may lend itself nicely to a simple wash - all that is needed to complete the ladder is scale chain or rope of the builder's choosing.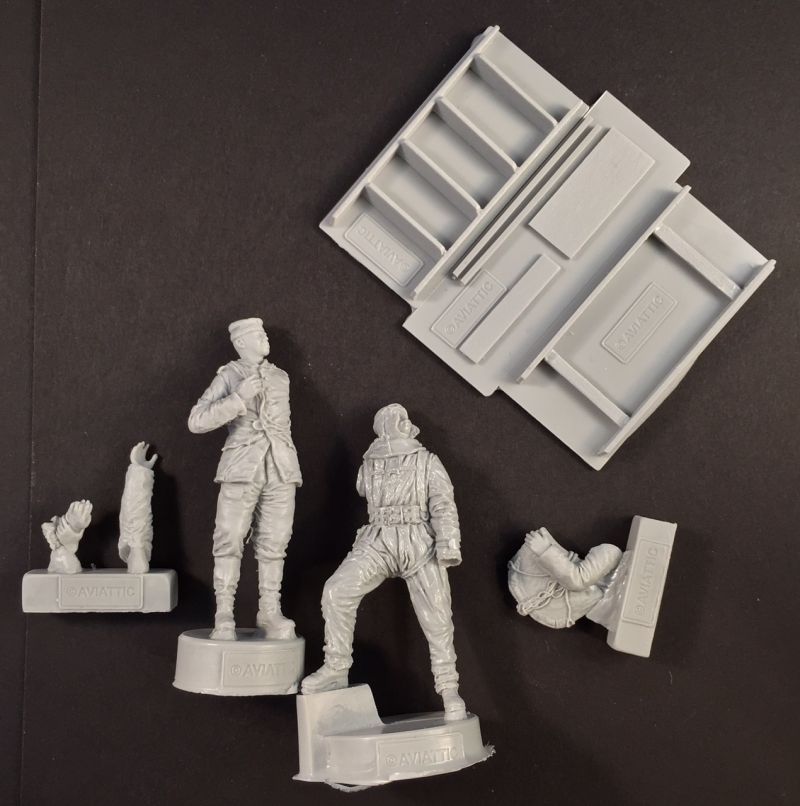 All details including facial features, harnesses, and the rest are as crisp as can be and look about as perfect as can be. I saw no air bubbles to speak of and the only casting flaw I found is very minor on the mechanic, and even then, this will be completely hidden by the parachute. There is a very small amount of resin wafer / flash to remove between the figures' legs, nothing uncommon in even the finest resin castings. I find it interesting that the pilot has a glossy finish to the casting whereas the mechanic appears more matte, almost as though additional details of the pilot required more use of mold release agent. Either way, a simple soapy water scrub and good coat of primer will be all that is needed.
The Götterdämmerung figure set / vignette was purchased directly from Aviattic. Recommended with enthusiasm and without hesitation!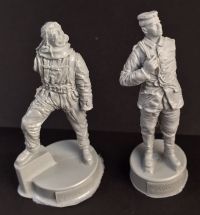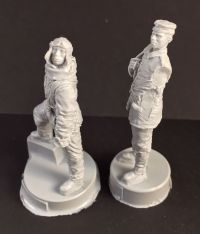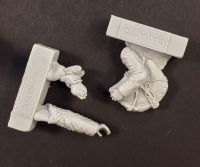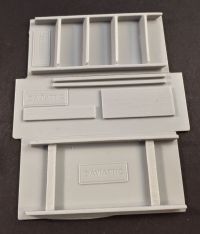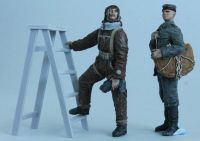 ---
© Mike Swinburne 2016, photo of painted figure courtesy of David Hooper and used with permission.
This product is available from the following LSP sponsors
This review was published on Tuesday, May 03 2016; Last modified on Tuesday, May 17 2016