MDC | Luftwaffe and RAF Instrument Dials
Reviewed by Chris Sherland
Sprucing up the cockpit is one of those tasks in a build that many of us find to be a forum for experimentation that promises only varying levels of success as we venture "out of the box." Instrument dials are a focal point of that effort, and when done well bring a real shine to the "office" and draw the observer deeply in.
MDC has released sets of high-quality Luftwaffe and RAF instrument dial decals designed to be used in dressing up the instrument panels of 1/32 fighters.
The decals are crisply printed by Fantasy Print Shop in high detail and very "readable." 18 gauges are supplied in the Luftwaffe set, and 14 in the RAF set. Most (if not all) gauge needs for the usual single seat fighters are easily met with these sets, and the gauges are accurate and recognizable against references. They are printed in black and white and offer no color however. At least two of each dial is supplied in almost all cases, so the sets can easily support 2 builds or a multi-engined aircraft with some spares left over!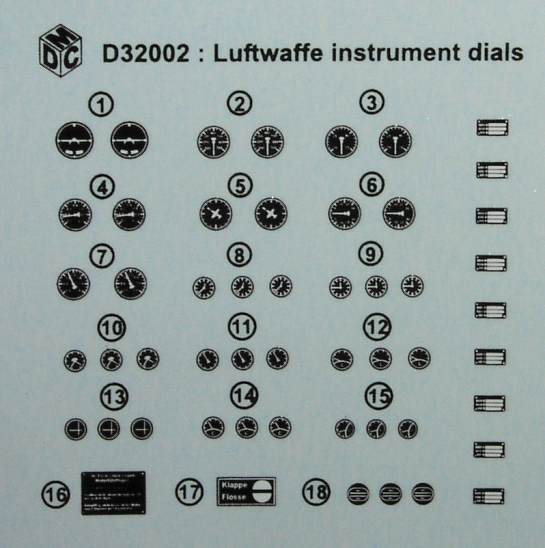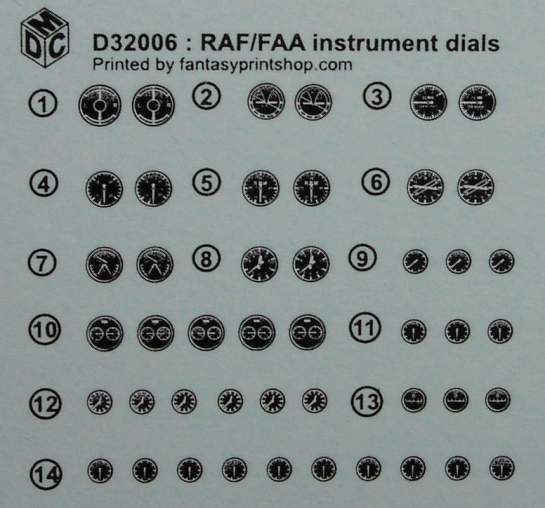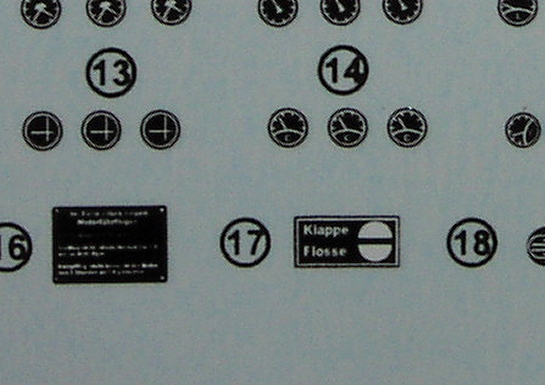 While many techniques have been perfected to get fantastic results like dry brushing and hand painting, punch and die film dials and decals arguably give the most crisp result for the effort and require only assembly skill rather than the steady hand or eagle eye of the "artiste.'"
In this light MDC's Instrument Dial decal sets are the most economical solution for getting stunning results. We can only hope that US, IJA, and other country subjects will be covered by MDC in the future.
Here are the decals in action on MDC's Fw 190D-9 cockpit set...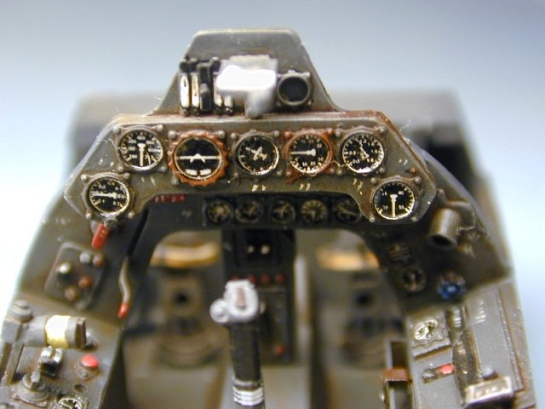 The results speak volumes.
I cannot find a reason to hesitate recommending these high quality and affordable Instrument Dial decal sets.
Thanks to MDC for the review sample.
© Chris Sherland 2004
This product is available from the following LSP sponsors

This review was published on Saturday, July 02 2011; Last modified on Wednesday, May 18 2016