Videoaviation | #163932 1/32 M-117 GP Bomb
Reviewed by Ray Peterson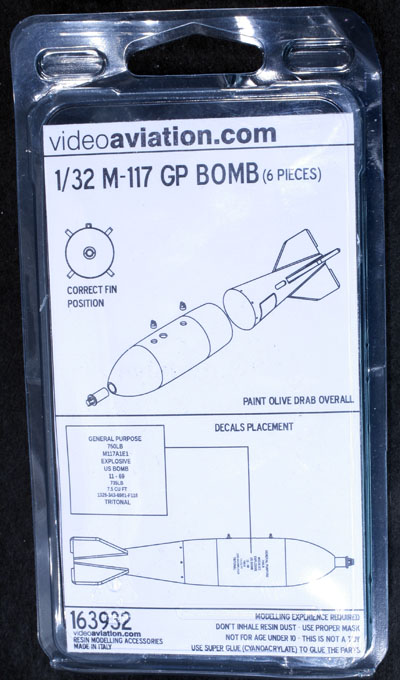 Recently released is this nicely done set of M-117 GP bombs.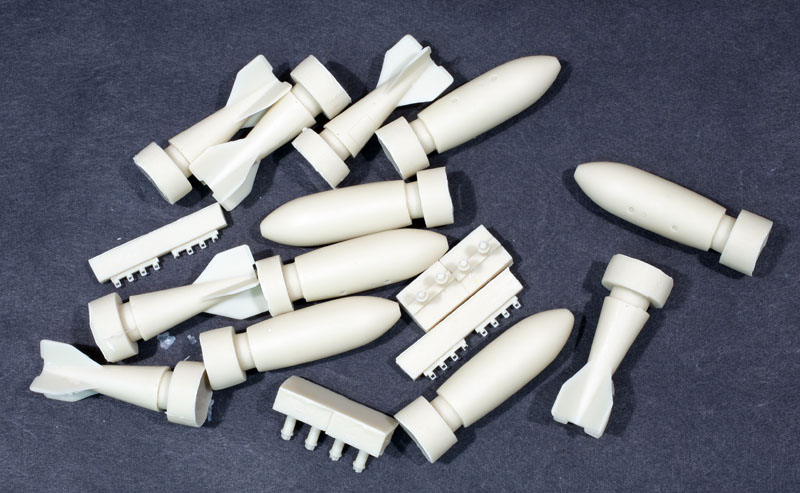 The set includes enough for six incredibly detailed bombs. There are thirty-six beautifully cast resin parts, including several extra of the tiny support loops and a couple extra nose fuses. The extras are needed as a few were broken in my set. You may decide to replace these with very fine wire placed in pre-drilled holes if you want to make them carry the weight of the bombs or are worried about bumping them.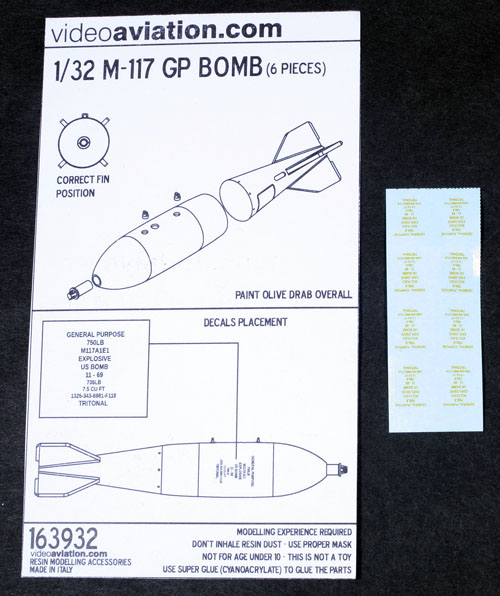 There is also a small sheet of decals included with eight stencil markings. The product sheet provides the instructions, which has simple assembly and color instructions (olive drab).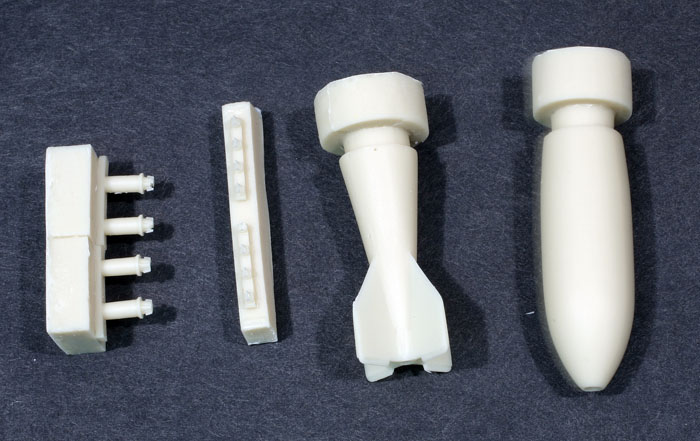 I don't have a good set of dimensions to check the accuracy of the set, but the bombs look very good in shape when compared to photos. Please note I have found there are at least two types of fins. There are the flat ones like this set provides, and there is another type with a stamped stiffeners. One photo I found with the stamped pattern was captioned as being from 'Nam in 1968, but I could not find a date for the flat one, so check your references for applications.
They will look really fine hanging from your modern USAF ground-pounders.
Highly Recommended.
Order direct from VideoAviation.com. Review samples courtesy of VideoAviation.com.
© Ray Peterson 2016
This review was published on Tuesday, June 14 2016; Last modified on Tuesday, June 14 2016