Videoaviation | #164032 1/32 MK 20 Rockeye (USAF & USN)
Reviewed by Ray Peterson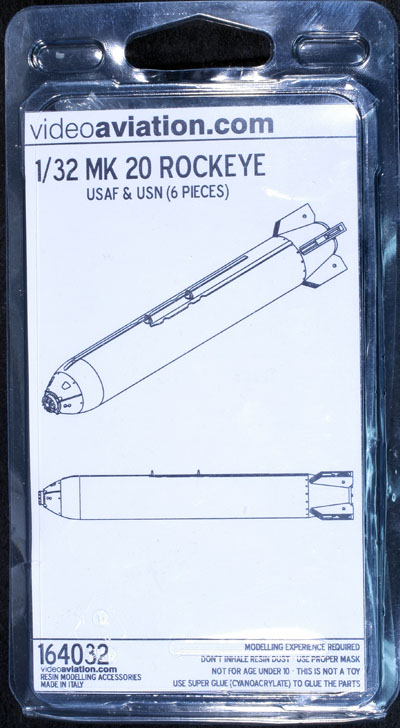 Recently released is this nicely done set of MK-20 Rockeye cluster bombs.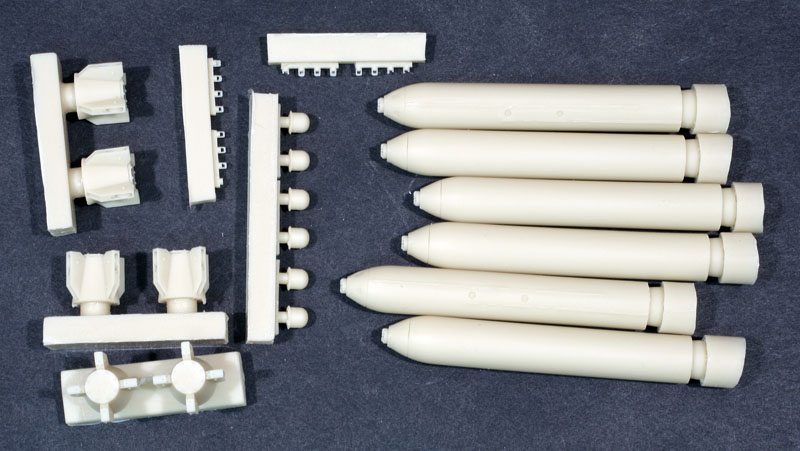 The set includes enough for six incredibly detailed bombs. There are thirty-four beautifully cast resin parts, including several extra of the tiny support loops. The extras are needed as a few were broken in my set. You may decide to replace these with very fine wire placed in pre-drilled holes if you want to make them carry the weight of the bombs or are worried about bumping them. The modeler can choose between the exposed fuse molded on the nose, or replace it with a nose plug.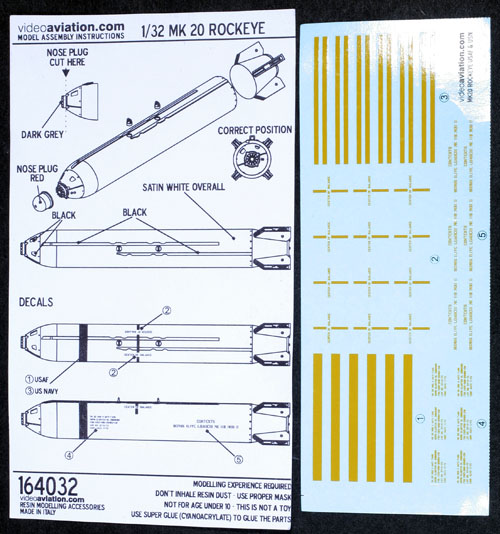 There is also a small sheet of decals included with thirty-six stencil markings, allowing for USAF or USN style stenciling. The product sheet reverse provides the instructions, which has simple assembly and color instructions.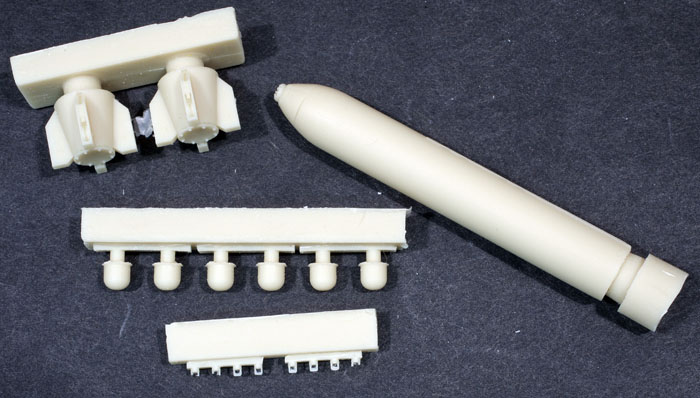 I don't have a good set of dimensions to check the accuracy of the set, but the bombs look very good in shape when compared to photos. The fins are depicted in their folded configuration, which of course is correct for hanging on an aircraft as the fins only deployed when dropped.
They will look really fine hanging from your modern ground-pounders.
Highly Recommended.
Order direct from VideoAviation.com. Review samples courtesy of VideoAviation.com.
© Ray Peterson 2016
This review was published on Tuesday, June 14 2016; Last modified on Tuesday, June 14 2016