Barracuda Studios | BR32168: Bf 109G Underwing Cannon Gunboats
Reviewed by Kevin Futter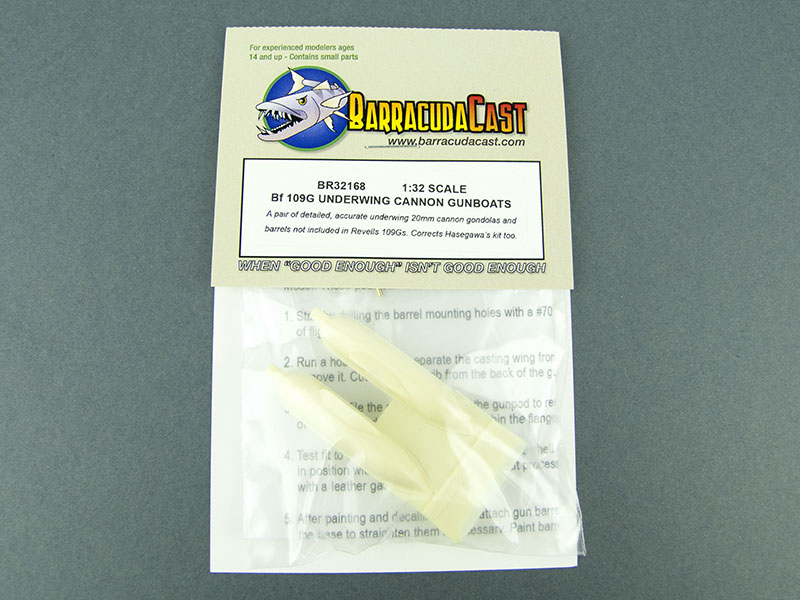 BarracudaCast, out of Roy Sutherland's Barracuda Studios, has just released a selection of resin upgrade items aimed primarily at Revell's new Bf 109G kits. Here we take a look at set BR32168, which the packaging describes like so:
A pair of detailed, accurate underwing 20mm cannon gondolas and barrels not included in Revells 109Gs. Corrects Hasegawa's kit too.
This is a very simple upgrade set, consisting of only two resin and two metal parts: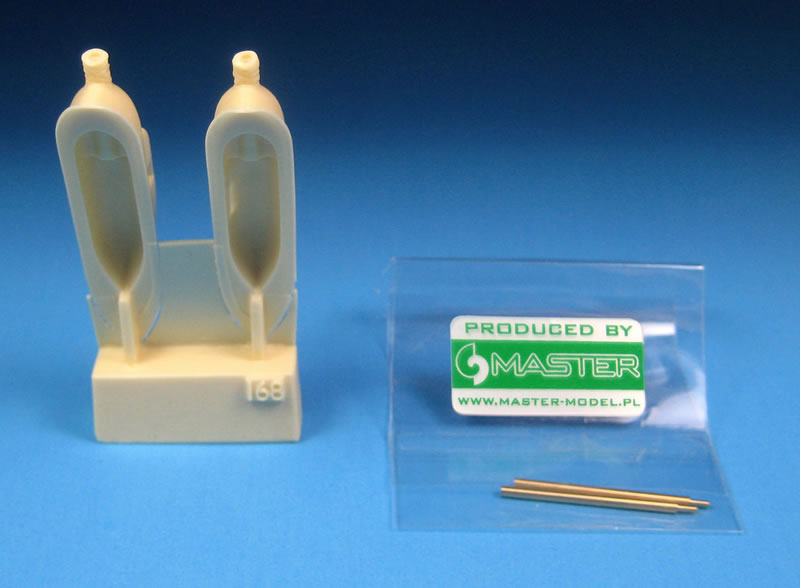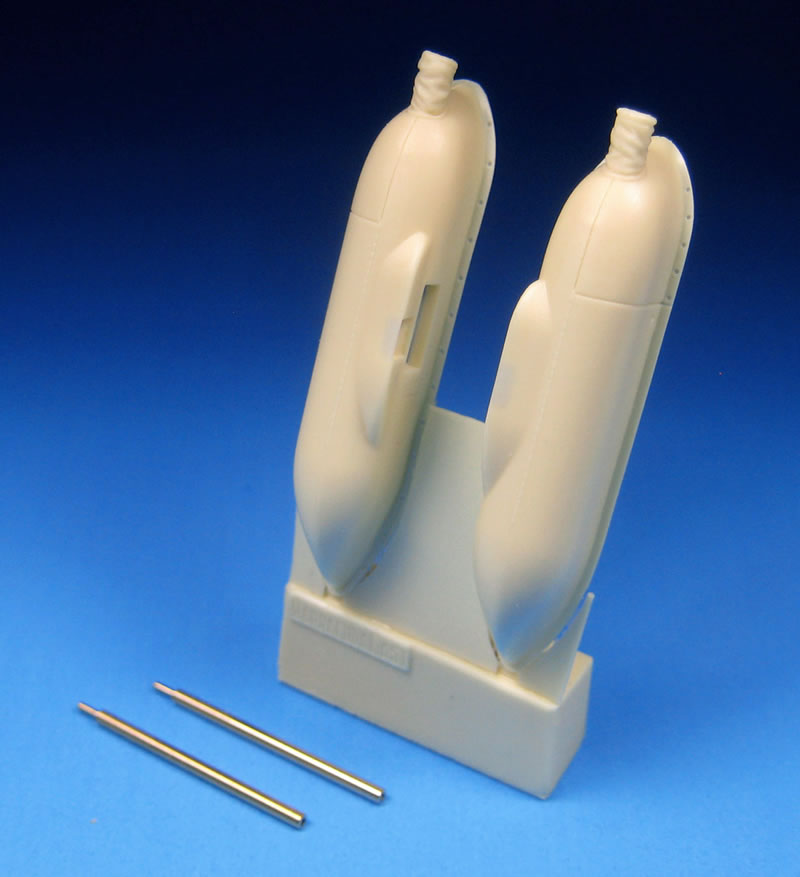 As you can see, the turned metal gun barrels are supplied by Master Model, and while simple, are very nicely done indeed. A mounting pin has been engineered into each barrel to assist with assembly.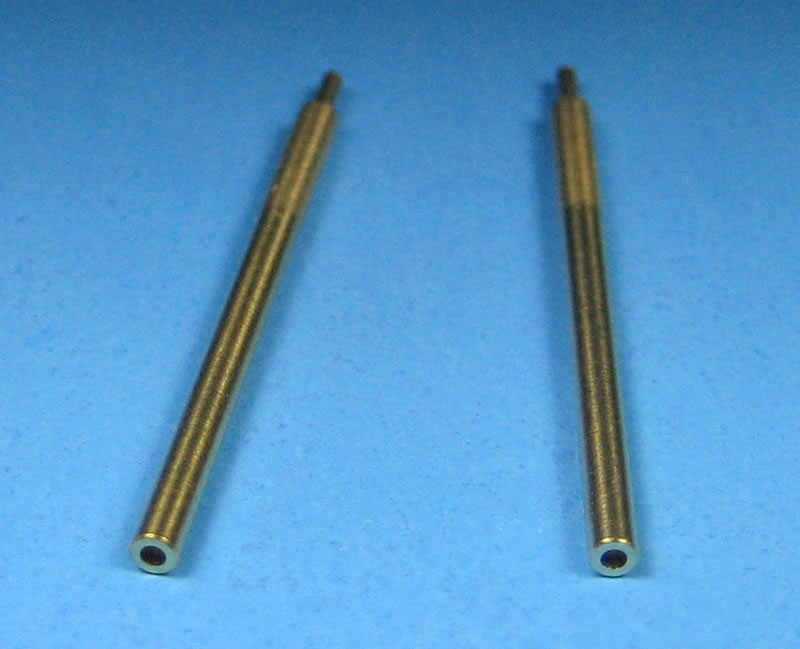 Casting is flawless, and detail is excellent. The delicate folds and creases in the canvas boot covers for the barrels are particularly impressive. Each gondola is also hollow, making it easier to adjust the mating surfaces to suit the Hasegawa kit, if you go that way.
Conclusion
As noted above, this is a simple upgrade set that does exactly what is says on the tin. There'll be a little bit of work involved in removing the parts from the casting blocks, but after that, they should be plug-and-play. They nicely address the omission of these weapons in the Revell kit, while also representing a decent upgrade over the Hasegawa parts. If you're building a Bf 109G gunboat, this set is too nice not to use!
Thanks to Barracuda Studios for the review sample and photos.
© Kevin Futter 2016
This review was published on Saturday, July 16 2016; Last modified on Saturday, July 16 2016