Master Model | AM-24-002: German Machine Gun MG 17 (7.92mm) Barrels
Reviewed by Kevin Williams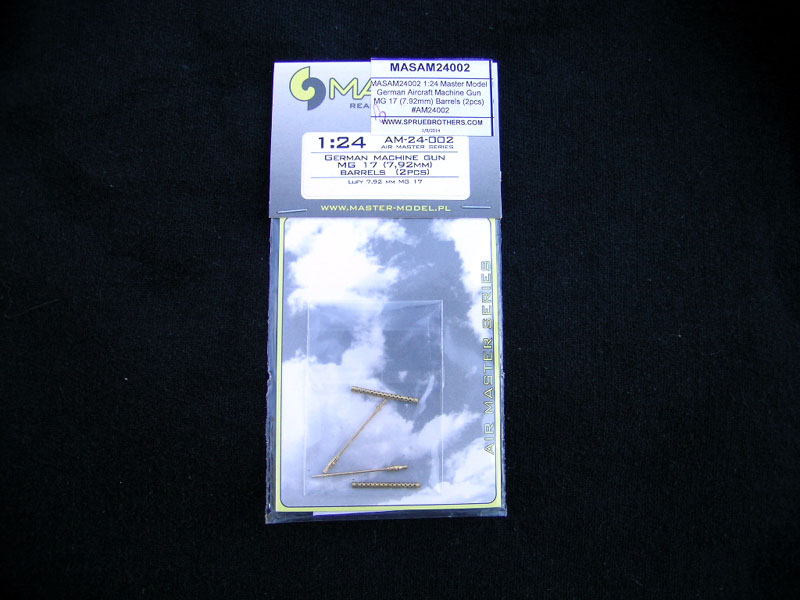 This is a pair of German MG 17 machine gun barrel assemblies, and are designed as direct replacements for what are sometimes the weak representations offered in traditional model kits. The use of these barrels enhances and better details out this often neglected area, offering up a better appearance, and is therefore highly recommended.
Instructions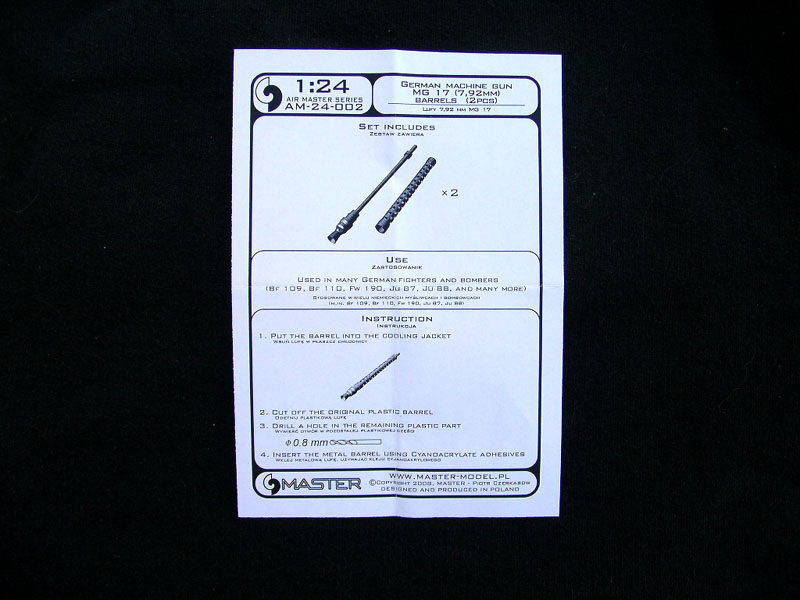 Pretty straightforward here, with little need for elaboration on my part.
The Product
---
Summary
The delicate machining of these brass beauties is incredible, with cooling holes in bodies of jackets and ends of barrels hollowed out. What else can I say about these delicate machined brass guns but...magnificent! (Definitely a nice addition to any 1:24 German aircraft project that may require them.)
Review copy compliments of my credit card.
© Kevin Williams 2016
This review was published on Monday, September 19 2016; Last modified on Monday, September 19 2016