AOA Decals | Combat Scooters (4) USN/USMC A4E/A4F Skyhawks in the Vietnam War
Reviewed by LSP_Paul
AOA Decals has hit a home run again with this amazingly detailed set of markings that once again shows their innovative and comprehensive research and meticulous attention to detail. This may be my favorite Skyhawk sheet yet from AOA Decals, let's take a look!
Subjects Covered
VMA-211 Wake Island Avengers Chu Lai 1968-1969
VA-22 Fighting Redcocks USS Bon Homme Richard 1970
VA-55 Warhorses USS Ranger 65-66 and USS Hancock 1972
Full set of Stencils/Stars and bars for one aircraft
Profiles and Instructions
AOA delivers once again by providing information for everything on each aircraft down to the most minute detail. You get a very extensive aircraft stencil set with very clear instructions for placement for stencils and aircraft specific markings. The squadron markings offered are both accurate, well printed and visually interesting.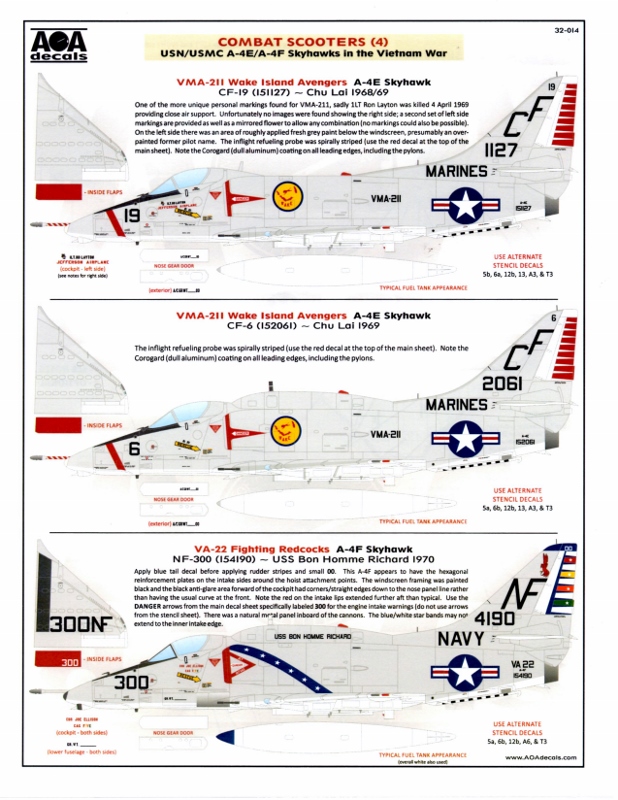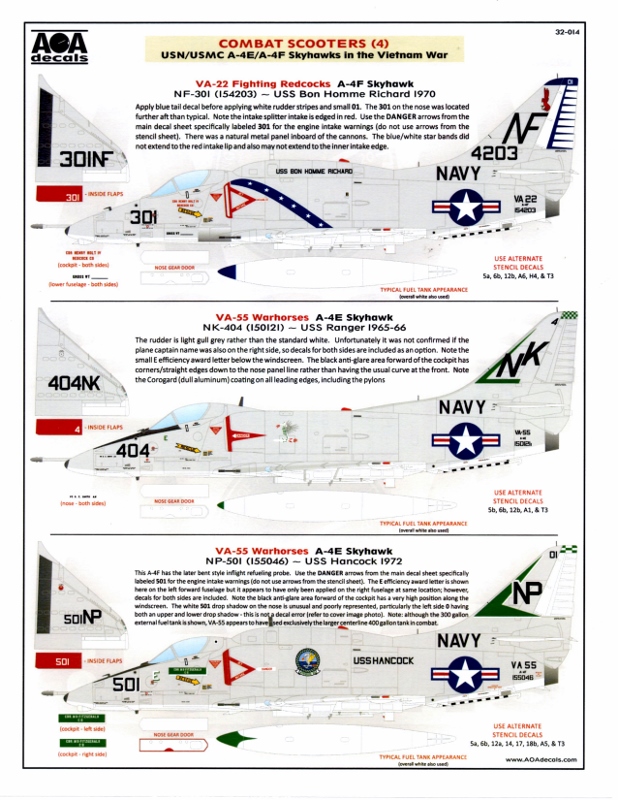 Detailed Instructions for what may need to be modified for each aircraft using the Trumpeter kit as the basis for your model.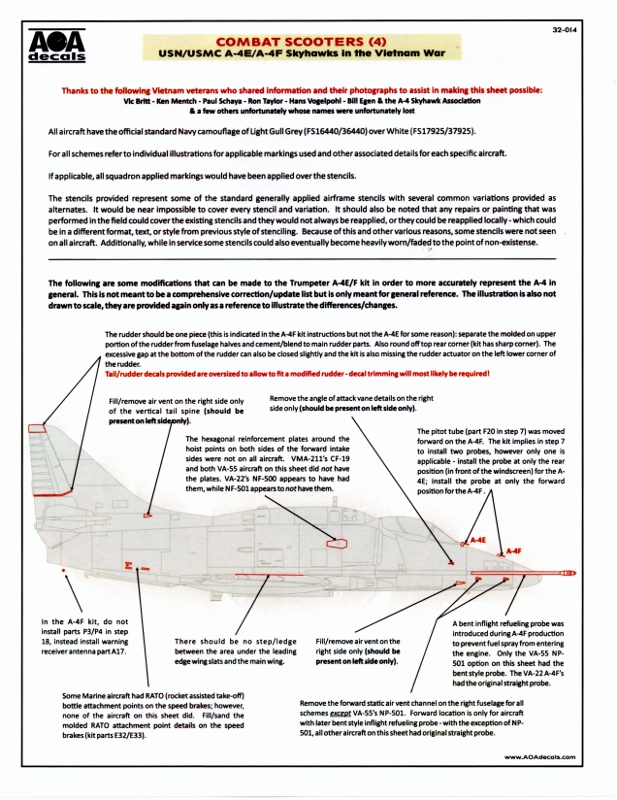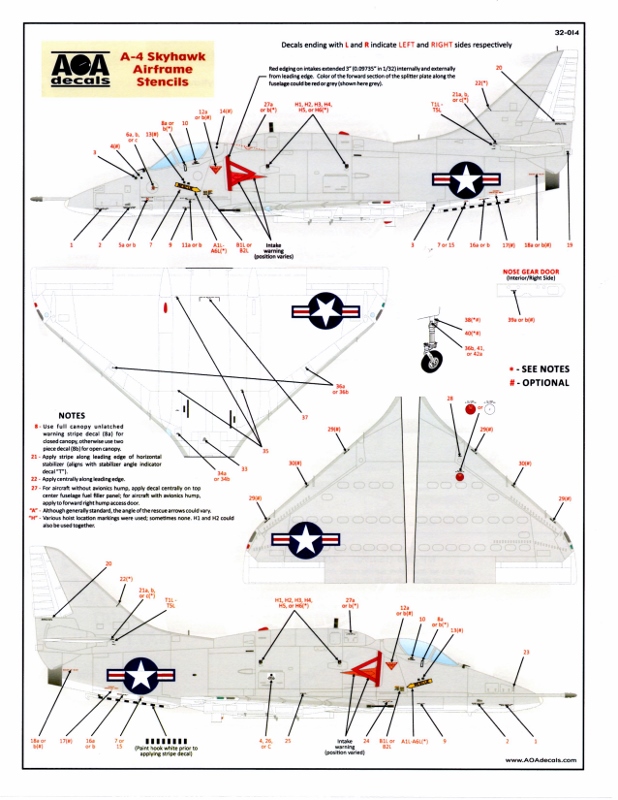 The Decals
The decals are printed by Cartograf, are thin, very sharply detailed, the tiny stencils are legible under magnification. The carrier film is so minimal you have to look for it on the backing sheet, really nicely done. You will notice that one of the stars and bars on the sheet appears deformed, this is to allow it to drape over the refueling probe fairing on the right side of the nose. Careful application will see this part fit just right.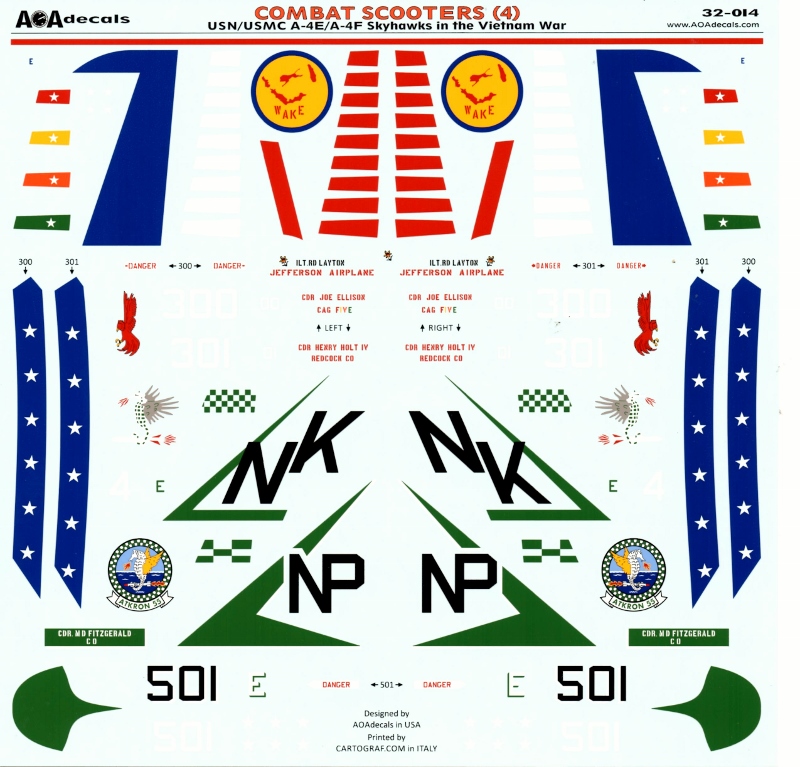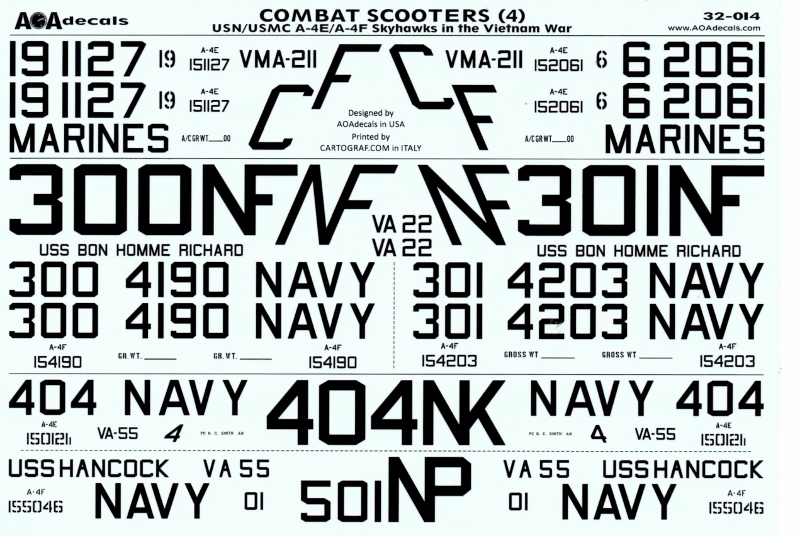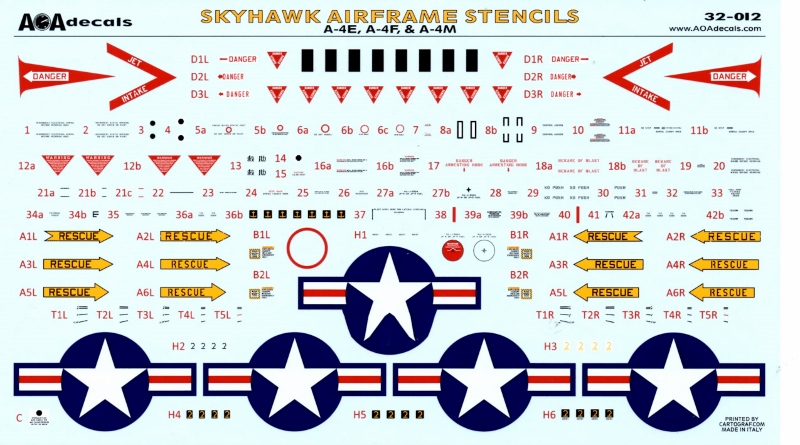 Conclusion
Once again AOA has brought out a set of decals that truly follow the company's standard for excellent research, interesting subjects, incredible attention to detail and an outstanding set of decals.
Thank you to AOA Decals for the opportunity to review these wonderful decals!
© LSP_Paul 2016
This review was published on Friday, September 23 2016; Last modified on Friday, September 23 2016