AOA Decals | SS-001 Devil 501 and Devil 505 USN A6E Intruders on the Big Screen
Reviewed by LSP_Paul
AOA Decals's new release for A-6E Intruders covers the aircraft from the movie Flight of the Intruder in three scales on one sheet. Let's take a look!
The Markings Options
Decals are included in three scales 72nd, 48th and 32nd for the fictitious cruise of VA 196 Main battery on the USS Independence in 1972.
For the Movie A-6E TRAM Intruders from VA 165 Boomers were "backdated" by removing the TRAM turrets and painting certain areas of the aircraft white and adding various other hi viz markings to try and better represent Intruders from the time period the movie is set in.
What You Get
One large marking layout sheet covering all of the various bits of information AOA is known for as far as getting all the little details correct. You will have enough information to make an accurate representation of the two primary aircraft the story is centered around, including name placement and helmet details and a nice sheet of decals printed by Microscale. All markings appear crisp clear and in register with great color saturation and appear very thin.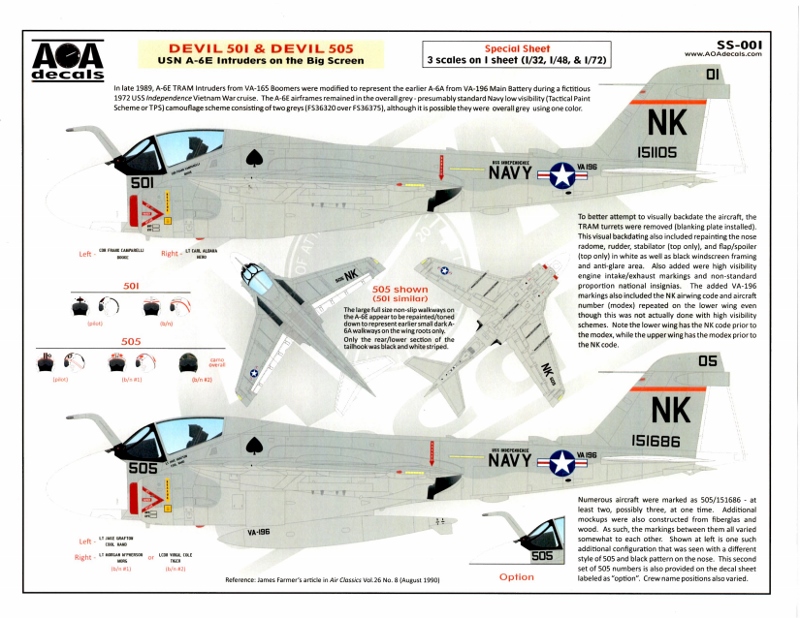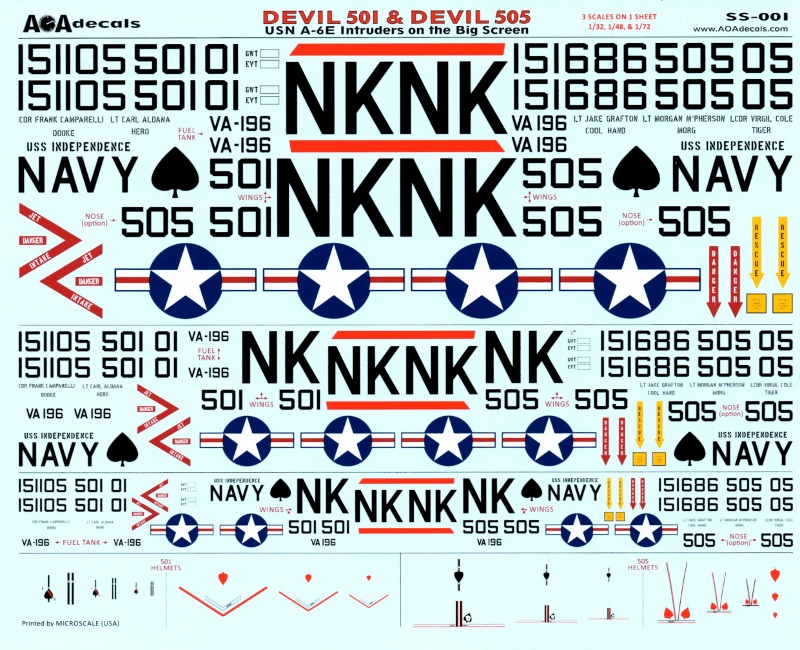 Conclusion
A very nice set of "Movie Aircraft" markings for those wanting to do something unique with their A-6 Intruder model, well researched and well packaged, another really nice set from AOA Decals.
Thanks to AOA Decals for the review sample.
© LSP_Paul 2016
This review was published on Friday, September 23 2016; Last modified on Friday, September 23 2016