Luftkrieg 1919 | 1/32 Gruppenführer Hermann Göring "The Beast Of Berlin"
Reviewed by Mike Swinburne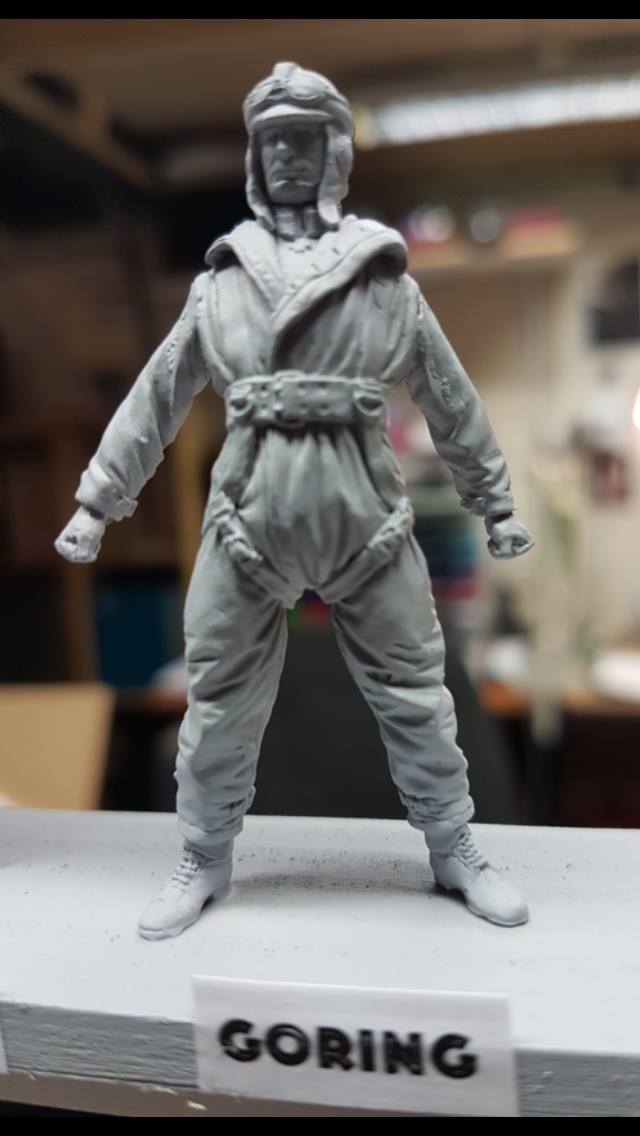 Coming soon from Luftkrieg 1919 is a 1/32 resin figure of the infamous Hermann Göring. The figure has been sculpted by Doug Craner and posed in his WWI flight suit and crash helmet.
My review sample is a pre-release sample which came in a plain white plastic container. The Göring figure is a simple four piece affair - arms, head, and torso/legs. are cleanly cast with only a hint of flash to remove and details are very well defined. I did not find any casting imperfections or air bubbles when examining the pieces. While my photo doesn't perfectly show it, the face closely resembles period photos of Göring. Once painted, this should look great posed next to his white Fokker D.VII. All we need now is Wingnut Wings to release the plane!.
There are a number of additional 1/32 figures coming soon from Luftkrieg 1919 and are all based around an alternate history post-WWI. While some are based off of real people (such as Amelia Earhart and George Crawford, who are both posed with guns drawn), the Hermann Göring figure is the first of the initial releases that will cross over to the builders who simply want to depict a well-known pilot with his aircraft.
Highly recommended due to clean casting, great detail, and what will be very easy assembly. Thank you to Luftkrieg 1919 for the review sample.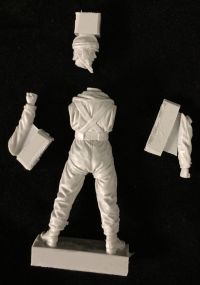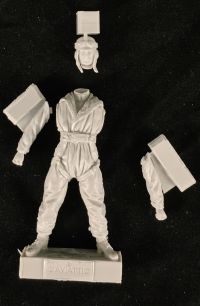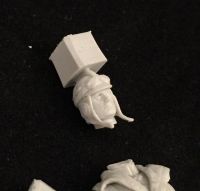 ---
This review was published on Friday, November 11 2016; Last modified on Friday, November 11 2016