Pacific Coast Models | 1/32nd Spitfire XVI Bubbletop
Reviewed by Ray Peterson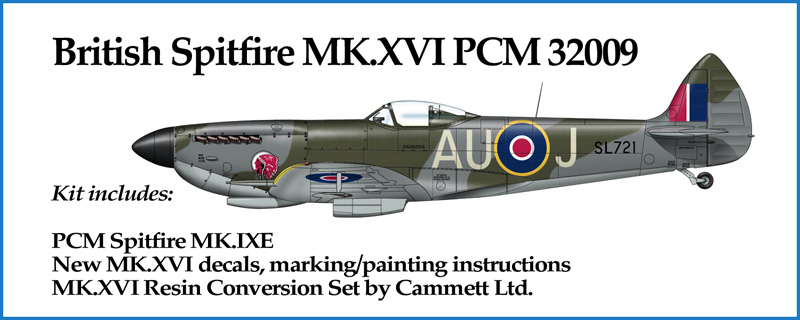 Pacific Coast Models 1/32nd Spitfire XVI Bubbletop (PCM Spitfire IXe + Cammett XVI Conversion)
Just shipping is the new Pacific Coast Models Spitfire XVI Bubbletop. This kit consists of a complete PCM Spitfire IXe plus the Cammett Ltd. 1/32 Spitfire Mark XVI Conversion set plus a new set of decals. Note that if you already have a Mk. IXe kit you wish to use for the conversion, PCM sells the Cammett set and new decals separately as item no. PCM32009A.
As a quick historical introduction, the Spitfire XVI was essentially a late model Spitfire IX, but with an American built Packard engine in lieu of the standard British built Merlin. The first XVIs were normal high-back aircraft, but most were built with cut-down rear fuselages and bubble canopies offering a much more unobstructed view for the pilot. Most of these bubbletop aircraft featured the longer, pointed rudders. Wings, as far as I can figure out, could be of the C or E type, and with either full span or clipped wingtips. According to Paul Monforton's "Spitfire Mk. IX & XVI: Engineered," Late production XVIs were standardized on e wings with 20mm cannons outboard and .50 caliber MGs inboard. No .303 Brownings were carried, with blisters and cutouts for the .303s deleted. A slightly smaller ammunition panel for the cannons was used compared to the IXs. Metal clad elevators were used and the horizontal stabilizers had additional stiffeners between the full ribs. Wheel rims changed to a 3 spoke version with better brake cooling. Exhaust stacks were changed to the round section rather than the ejector type. There are subtle changes to the upper cowling panel.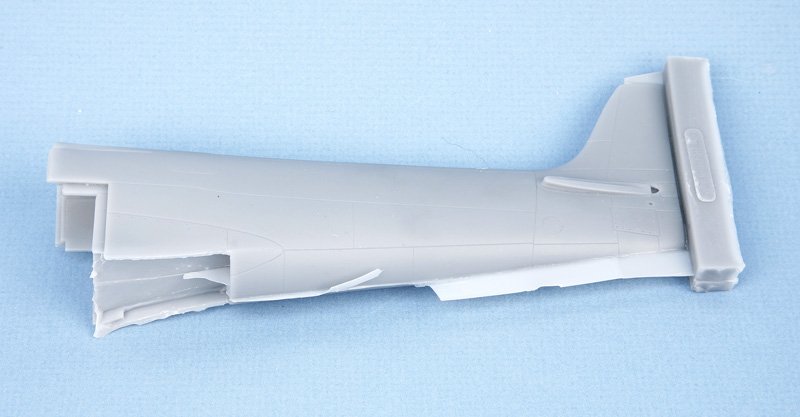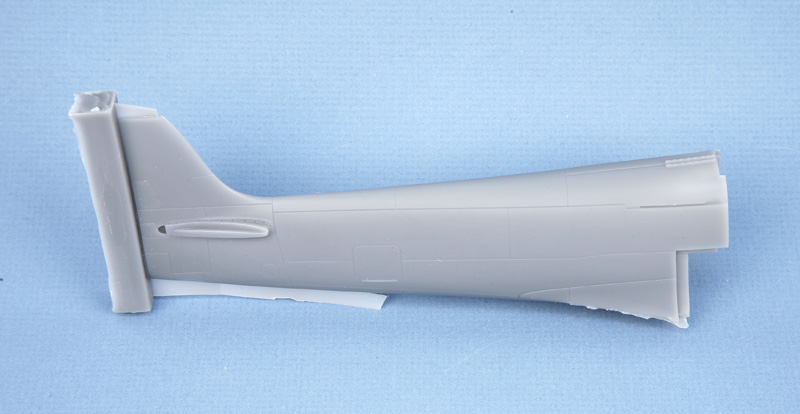 As the base kit has been reviewed before I will focus on the new parts with this release. The largest and most important piece is the cut down rear fuselage. This is supplied as a single piece, cast in a somewhat brittle yet tough grey resin. Panel lines are crisp and petite and should match well with the original fuselage front half you will mate the part to. There is a bit of flash on the bottom which will need to be carefully removed, sanded, and require a small bit of scribing to complete panel lines. The front of the piece is hollow to a depth of about 1 ½" to give a sense of hollow fuselage for the area behind the pilot's seat. I have not yet sliced up my kit to determine how the fit is.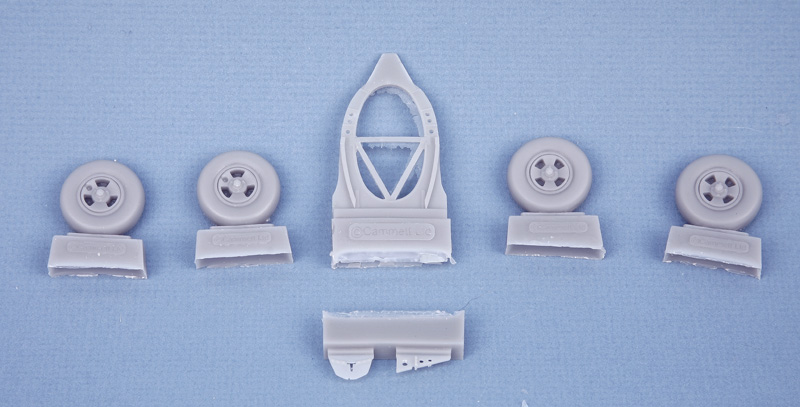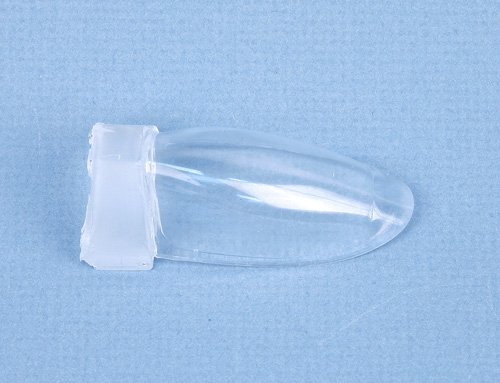 The rest of the resin includes the fuselage framework that sits behind the seat, a triangular support, and rollover bar. They are very fine and thin castings that will require careful removal from the sprues. My rollover bar had the smallest of air bubbles, but this should be easily taken care of. Other resin items include both 4-spoke and 3-spoke wheels, and a clear resin canopy that shows no sign of air bubble and should look quite good sitting on that read deck. There is no guide in the instructions however as which color schemes should have clipped wings or the 3 or 4 spoke wheels, so the modeler is left to his own resources or discretion.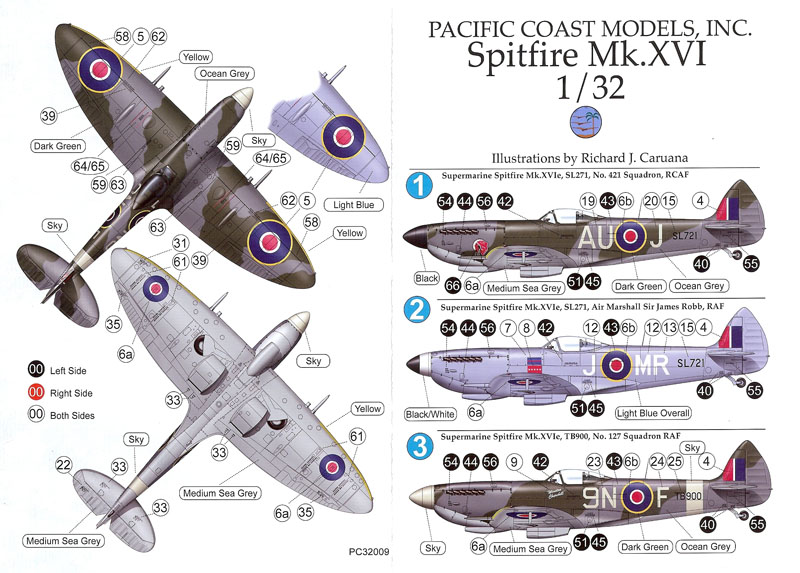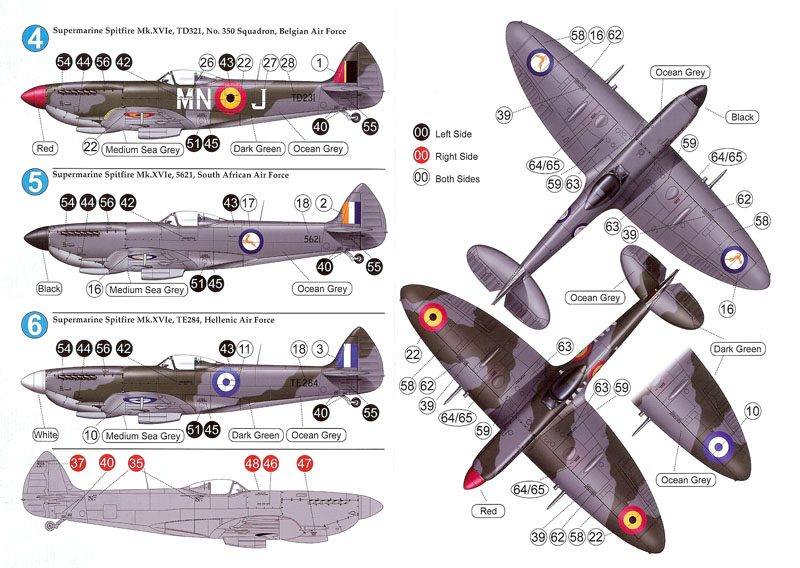 One of the highlights of the kit or conversion set is the decals. A 7 1/2" x 13 1/4" sheet printed by Cartograph, the decals look great and provide a wide range of choices. These choices include 2 RAF squadrons, 1 RCAF squadron, plus markings for aircraft of the South African, Hellenic, and Belgian air forces. Most schemes listed are for Ocean Grey or Ocean Grey and Dark Green with the exception of Air Marshall Sir James Robb's Light Blue aircraft. The original IXe decals are also provided so there will be many decals for the spares box! (Note: The decal sheet doesn't fit on my scanner, so I have just shown was does fit, missing are some more roundels and stencilling.)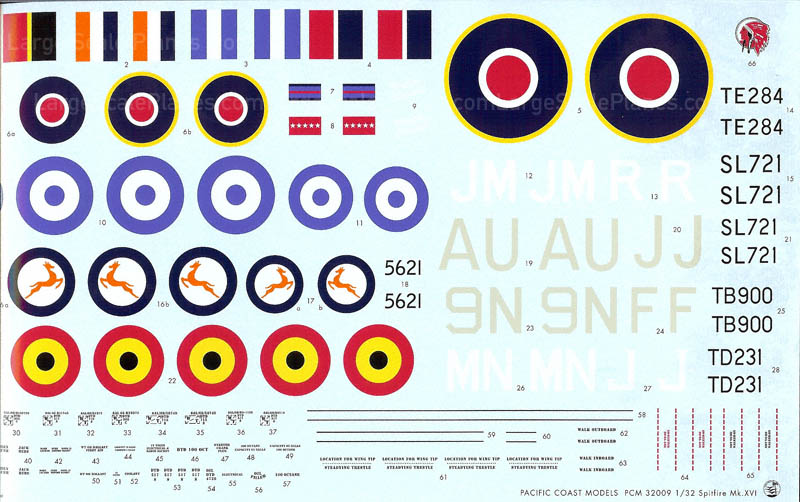 With research many other schemes are possible for the post-WWII aircraft of other nations including the all-silver 'Black GE-D' with clipped wingtips of the Belgian Air Force. Greece also stripped their Spitfires of paint sometime post war. Other notes on decal schemes: SAM Publication's Modeller's Datafile on Merlin Powered Spitfires states South African machines were originally in standard RAF camouflage with revised roundels. Later (1950) most machines were repainted in a Dark Green over Grey scheme. Also in the Datafile, the Belgium air force aircraft 'White MN*J' is listed as a LF machine and therefore would have clipped wingtips.
In summary, I find this to be of good value, the packaged kit plus conversion plus decals is discounted over buying them separately. The kit is also of high quality, as is the conversion set. Some degree of experience will be required to make the conversion including careful measuring and cutting as working with resin (don't forget to use a mask!). With care, another great-looking Spitfire should result!
Highly Recommended.
© Ray Peterson 2009
This product is available from the following LSP sponsors
This review was published on Saturday, July 02 2011; Last modified on Wednesday, May 18 2016